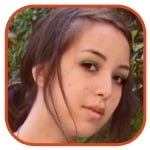 Posted by Robin Paulson Categories: Movies, Music, Television, Dating, Weddings, Celebrity Babies, Parties, Photos, Rumors,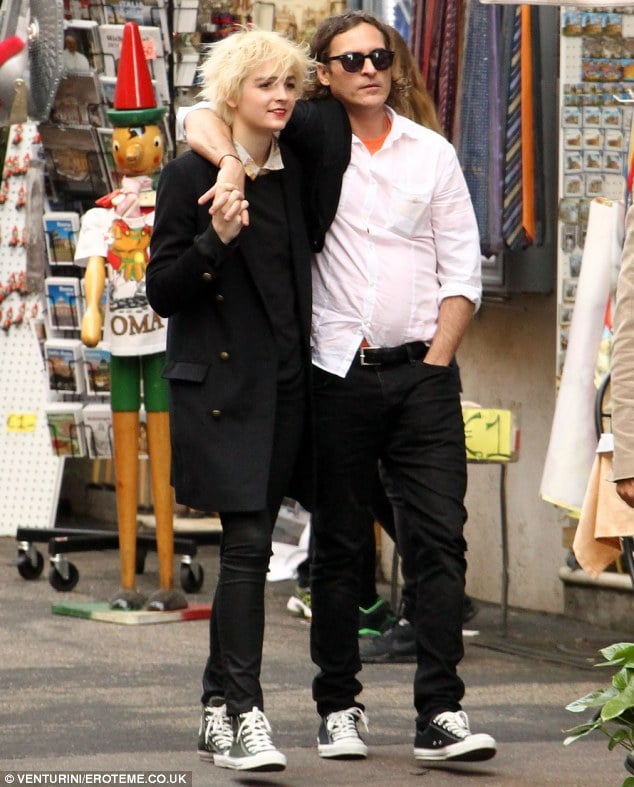 + Good celebrity Samaritan Isla Fisher reportedly tried to help Julianne Hough avoid what became her blackface scandal by advising her to wash her face off before the paparazzi got to her. Hough clearly didn't take her up on the advice, and Isla's reps are denying that she attempted to intervene.
+ Her actor Joaquin Phoenix was photographed frolicking around in Rome with a new lady who looks like Madonna straight out of the Eighties. Sadly, he didn't go back in time to bring Eighties Madonna to 2013, as it's been revealed that she's Allie Teilz, a 19 year-old DJ.
+ Want to see cute photos of baby North West posing with Givenchy designer Riccardo Tisci? Of course you do, which is why Kim Kardashian has been snapping up a storm over it.
+ Miley Cyrus has come out and proclaimed herself as one of the world's biggest feminists. Though one can't argue that she's definitely a staunch proponent for women expressing their sexuality however they may please, she doesn't seem too keen on abstaining from using other women's (especially black women's) bodies for one's own purposes.
Click to continue reading Celebrity Chatter: Isla Fisher's Advice to Julianne Hough, Kim Shows Off Baby North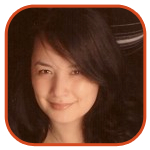 Posted by Veronica Santiago Categories: Movies, Music, Videos, Rumors,
Joaquin Phoenix the musician may have his doubters - but Sean Combs isn't one of them.
According to the rapper-turned-actor, the Oscar nominee really is an actor-turned-rapper. And since Diddy helped Phoenix record an album, he should know - right?
Click to continue reading Diddy: Joaquin Phoenix is for Real
Read More

| MTV Movies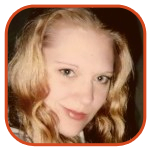 Posted by K.C. Morgan Categories: Movies, Music, Paparazzi Videos, Rumors, Where Are They Now?,
As we've been reporting, Oscar-nominated actor Joaquin Phoenix purportedly dropped out of movies back in 2009 to focus on his musical career. The career switch has been documented, or at least that's the claim, by Phoenix's brother-in-law Casey Affleck.
From the word go, public opinion has been pretty strong that the whole thing was some sort of hoax. Now, Affleck and Joaquin Phoenix are actually shopping the project around…and no one's really figured it out yet.
Click to continue reading Is the Weird Joaquin Phoenix Documentary For Real?
Read More

| LA Times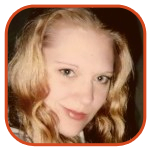 Posted by K.C. Morgan Categories: Movies, Music, Rumors,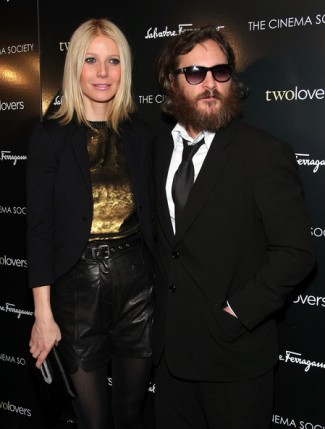 Almost all of Hollywood has lodged an opinion or repeated a rumor in regard to Joaquin Phoenix and his recent wacky behavior, appearance changes and career switch. Now, his very last motion picture co-star, Gwyneth Paltrow, is speaking up about what she thinks of the whole affair.
If Phoenix's claim that he has left acting to focus solely on music is to be believed, Gwyneth Paltrow will be his final on-screen leading lady. The couple starred together in Two Lovers, the film which is supposed to be Phoenix's last.
Click to continue reading Joaquin Phoenix Co-Star Gwyneth Paltrow Weighs In
Read More

| E! Online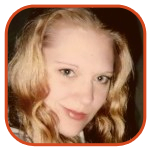 Posted by K.C. Morgan Categories: Movies, Music, Meltdowns, Rumors, Where Are They Now?,
At fist, Joaquin Phoenix's startling announcement, appearance and actions were shocking - suddenly and without warning he grew a bushy beard and said see ya to the industry that made him a star. Upon announcing he would no longer be acting, Phoenix stated that he would now be focusing on his music.
When the media and the fans actually heard him perform, suddenly Phoenix's act started to become funny. He won laughter when he appeared on Letterman and became a winning Oscar joke thanks to Ben Stiller a few nights later. But now, many think Phoenix is taking things way, way too far.
Did it all just stop being funny?
During a performance at the LIV club in Miami, Phoenix recently jumped off stage to confront an audience member. Reportedly, the rapper/actor had to be dragged back on stage before he was escorted out. The camera crew that's been almost constantly at the ex-actor's side, led by Casey Affleck, was present. The same crew accompanied Phoenix to his now-infamous Letterman appearance.
Click to continue reading Joaquin Phoenix: One Joke Over the Line?
Read More

| MSNBC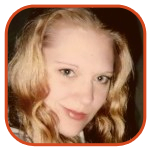 Posted by K.C. Morgan Categories: Movies, Music, Rumors,
Joaquin Phoenix has been making waves - and scoring parodies - for his new disheveled look and reticent manner. Hollywood buzz has it that Phoenix is doing it all for the sake of a documentary, but one psychiatrist has stepped forward with an entirely different - and not so lighthearted - theory.
Paul Dobransky is a relationships expert and an author. The doctor points to signs of schizophrenia in the actor's behavior, saying "there is something wrong," adding, "and it's beyond drug abuse." He pointed to Ben Stiller's Oscar skit (which poked fun at Phoenix and became a highlight of the evening), saying "I was pretty offended by that skit at the Oscars," in recent comments to the Times. "It struck me as potentially beating down on the mentally ill."
Now, that's bold. Susan Patricola, who's the current publicist for Phoenix, fired back. "How absolutely inappropriate for a doctor who has no personal interaction or relationship with someone to diagnose them. And to do so in a public forum," she scoffed. Patricola called the comments "astonishingly inappropriate!"
"The jury is not exactly in on what is happening," Dobransky commented. "Whatever it is, it's not funny."
Read More

| Popeater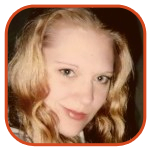 Posted by K.C. Morgan Categories: Movies, Music, Photos, Rumors, Where Are They Now?,
Joaquin Phoenix recently made the shocking announcement that he was leaving his film career behind and subsequently began growing a wild, untended beard and letting his brown locks hang long. He also seems to be launching a new career as a rapper.
The actor offered some insight into his new look in The Sun.
"It's been important for me to just do something that's extreme—that really separates me from that public Joaquin Phoenix persona," he explained. His look certainly is extreme. But then the actor-turned-something else added, "Maybe I'm just lazy."
Many have said the Phoenix career switch-up is all a hoax, part of some sort of promotional effort for a documentary which, it's said, is being created by Casey Affleck and Phoenix. A lackluster performance given by Phoenix seems to confirm the rumors. By the way, the video of Phoenix falling off the stage is still being bandied about the Internet.
Read More

| Popeater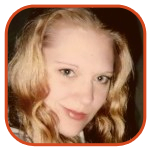 Posted by K.C. Morgan Categories: Movies, Rumors,
When Academy Award nominee Joaquin Phoenix announced his retirement from film, the news came as a bit of a shock. When he further stated that he'd be eschewing screen fame for the music industry, it was quite a surprise.
But when we heard him perform, everyone began to wonder if perhaps Phoenix wasn't as serious as he originally sounded in his statement. Surely a guy with his acting chops can't hope to survive on bad raps!
Now, new rumors are coming to light in this odd little acting/rapping melodrama. Some say Phoenix is working with Casey Affleck on a documentary which films the actor's odd behavior (including his Las Vegas performance, which ended with Phoenix falling off the stage).
A source with no name told EW very plainly that Phoenix himself stated, "It's a put-on." As in, one big hoax.
Is it?
Read More

| Popeater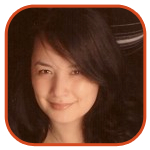 Posted by Veronica Santiago Categories: Movies, Music, Videos,
UPDATE: Sources are now claiming that Phoenix's new rapping career is an elaborate hoax.
Either we're all being punked…or this will be the most interesting film about a "musician" since Dewey Cox.
On Friday night, Joaquin Phoenix - who announced last year that he was giving up acting for music - put on his very first vocal performance before a Las Vegas crowd. Instead of Johnny Cash, clubgoers at LAVO were treated to three songs from an entirely different type of genre: rap.
Click to continue reading Joaquin Phoenix: The Rapper?
Read More

| Hollywood Reporter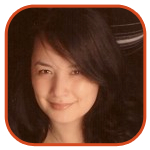 Posted by Veronica Santiago Categories: Movies, Hair Styles, Photos,
UPDATE: Several sources are now claiming that Phoenix's new rapping career is an elaborate hoax.
Who's that guy Diddy's staring at? Believe it or not, that's Walk the Line's Joaquin Phoenix. The two - along with Casey Affleck - were spotted partying in Miami Beach earlier this week.
Just a few months back, the Oscar nominee announced that he was giving up acting to focus on his musical career. Hopefully, he'll also find time to focus on showers and shaving during his retirement. (You can see more pics of the 34-year-old's new look after the jump.)
Phoenix still has one more film set for the big screen. Two Lovers, also starring Gwyneth Paltrow, is scheduled for a February 13 release.
Click to continue reading Questionable Photo of the Day: Joaquin Phoenix
Read More

| Daily Mail

© Gear Live Media, LLC. 2007 – User-posted content, unless source is quoted, is licensed under a Creative Commons Public Domain License. Gear Live graphics, logos, designs, page headers, button icons, videos, articles, blogs, forums, scripts and other service names are the trademarks of Gear Live Inc.