James Franco jokingly announced he got married to Lana Del Rey.
The 36-year-old actor poked fun at rumors he is dating the "Young & Beautiful" hitmaker on Instagram on Wednesday, as he shared a black and white photograph of them together.
The This Is the End star captioned the image, "Oh snap, we got married. JUST KIDDING!!!"
Lana, 29, fueled speculation she is enjoying a new romance with the heartthrob after she attended a screening of his movie Child of God in New York City last week, and then joined him for an intimate afterparty in his room at the Tribeca Grand Hotel. A source told Us Weekly magazine that James, who was previously linked to Ahna O'Reilly and Erin Johnson, thinks the singer is "fascinating" and their friendship is on the cusp of turning romantic. "They've been hanging out and talking a lot," the insider added.
Click to continue reading James Franco Pokes Fun at Dating Rumors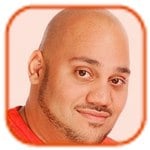 Posted by Andru Edwards Categories: Movies, Television, Photos, Features,
James Franco is giving fans what they "want" when he posts revealing seflies.
The 36-year-old actor - who recently posted an image on Instagram of himself topless, looking into the mirror with his hand in his pants - insists he doesn't think these pictures are particularly offensive but admits they get a lot of "attention."
"There's a lot to get straight here and I don't know if we even have time. To me it's a fun thing, it's the sort of thing I don't put a lot of thought into, but it gets a lot of attention. I have a lot of followers on Instagram," he said, speaking on the Late Show with David Letterman.
Click to continue reading James Franco Gives Fans What They "Want" with Revealing Selfies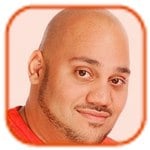 Posted by Andru Edwards Categories: Movies, Hook-ups, Rumors,
James Franco has accused Lindsay Lohan of lying about having had sex with him.
The 127 Hours actor, who is featured on the star's rumored list of 36 sexual conquests, which also includes Fifty Shades of Grey star Jamie Dornan and Justin Timberlake, insists he has never slept with the actress but has written about her and other celebrities in a new poetry book.
"No, I didn't write anything bad about them. And Lindsay herself has told lies about me with her people-she's-slept-with list! So I feel like what I said is much less than what she's said," he said in an interview.
The 27-year-old star reportedly left a list of all the men she has slept with behind in a LA hotel bar after writing it to show off to a group of friends. Although five of the names have still not been revealed, the list includes actor Colin Farrell, Maroon 5 frontman Adam Levine, Zac Effron, Ashton Kutcher and the late Heath Ledger, as well as British stars and entrepreneurs.
Click to continue reading James Franco: Lindsay Lohan Lied About Her Sex List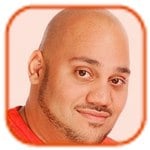 Posted by Andru Edwards Categories: Movies, Meltdowns, Features,
James Franco hopes Shia LaBeouf doesn't ruin his career in his quest to show he is an "artist."
The Spring Breakers star believes the 27-year-old actor's recent antics - which have included a silent art installation called #IAMSORRY, donning a paper bag on his head for the German premiere of Nymphomaniac and repeatedly insisting on Twitter that he is no longer famous - are part of a bid for him to "reclaim his public persona." He writes in The New York Times, "This behavior could be a sign of many things, from a nervous breakdown to mere youthful recklessness. For Mr. LaBeouf's sake I hope it is nothing serious. Indeed I hope - and, yes, I know that this idea has pretentious or just plain ridiculous overtones - that his actions are intended as a piece of performance art, one in which a young man in a very public profession tries to reclaim his public persona... I think Mr. LaBeouf's project, if it is a project, is a worthy one. I just hope that he is careful not to use up all the good will he has gained as an actor in order to show us that he is an artist."
Click to continue reading James Franco Defends Shia LaBeouf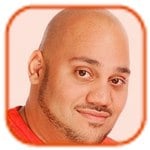 Posted by Andru Edwards Categories: Movies, Television,
James Franco was among those affected by the shooting at LAX airport on Friday.
The Spring Breakers star was left stranded on the tarmac when his flight landed at Los Angeles International Airport amidst chaos after a gunman opened fire at around 9:20am local time.
James posted a solemn looking picture of himself waiting to leave a plane on his Instagram account. "At #lax Some s** tbag shot up the place [sic]," he captioned the snap.
It appears the 35-year-old star had a long wait before he could go about his day as his next message followed five hours later. "WE'RE OUT! - everyone was calm [sic]" James wrote.
Click to continue reading James Franco Affected by LAX Shooting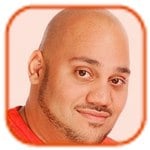 Posted by Andru Edwards Categories: Movies, Rants,
James Franco has been accused of disrupting a neighborhood by running a film company from his home.
The 34-year-old actor has angered residents in Silver Lake, Los Angeles, after he purchased a house there last summer but reportedly failed to move there, instead leaving it for the use of his production workers, who block locals' driveways with their vans.
In a complaint obtained by real estate blog LA.curbed.com, the residents wrote, "At first [we] were pleased to have Mr. Franco living next door. His work in Milk and his academic pursuits made us happy he was on our street. That is no longer the case. If, in fact, Mr. Franco has purchased the house next door, it does not appear to be inhabited by the actor; it does appear to be inhabited by several people who are working for him. The property has become a production house. In fact, Iris, who works for the actor, informed me that they are running production from the house. Iris basically informed me they could do whatever they want on their property. Really? Running a production of such impact and magnitude in a residential area doesn't violate any zoning restrictions? Are there no limits to the kinds of businesses one can run?"
Click to continue reading James Franco Angers His Neighbors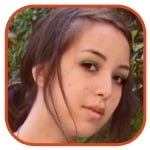 Posted by Robin Paulson Categories: Movies, Dating, Rumors,
Women everywhere can breathe a little easier tonight: James Franco claims that he's still single!
Franco has adamantly denied the rumors that he's dating his Spring Breakers co-star Ashley Benson - who is 12 years his junior - in a recent blog entry for The Huffington Post.
In the post, the actor/author/director/professor writes of his impossible hectic schedule, promotes Tar, and says a few things about the new film On the Road (which he apparently auditioned for a few years back). At the end - almost as a humorous after thought - Franco addresses the rumors circulating about his love life:
"I also hear that I've been dating Selena Gomez, Kristen Stewart and Ashley Benson. Hot damn, am I a lucky guy. As for Gomez and Benson, those are Bieber's girls and I wouldn't dare tangle with the Biebs. I heard he wants to kick my ass. Yikes!"
With all the projects he's involved in at the moment, I'm slightly inclined to believe that he wouldn't have time for a girlfriend even if he wanted!
Read More

| Daily Mail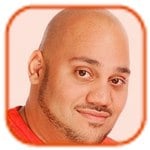 Posted by Andru Edwards Categories: Movies, Dating,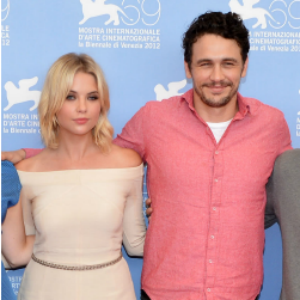 James Franco is dating Ashley Benson. The 127 Hours star began romancing the Pretty Little Liars beauty last month and insiders say the pair are smitten with each other.
"They have been seeing each other for a little over a month, but things are going well," a source told The New York Post.
Last year, James revealed he had split from his long-term girlfriend Ahna O'Reilly after dating for five years. He admitted the long-distance had become too much for them as he was studying English at Yale University, in New Haven, Connecticut, while she stayed in Los Angeles.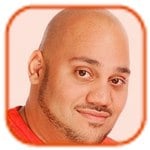 Posted by Andru Edwards Categories: Movies, Child Stars,
James Franco has praised Kristen Stewart's acting skills. The actor spoke about the actress, 22, in an article for the Huffington Post in which he analysed her latest movie Snow White And The Huntsman.
"Some might argue that Stewart - or any young upstart buoyed by the surge of a successful franchise, album, or Internet meme - is just as unjustly charmed. Some could say she had a lucky break when she was cast in Twilight and then rose to international stardom based less on her own skills than on the success of the project. But, whereas Snow White would more than likely be inarticulate, diseased and frail after being confined in a tower for 10 years, Kristen Stewart landed Twilight after years of working with some of the best directors in the business (David Fincher, Sean Penn). She actually does deserve the crown."
Click to continue reading James Franco Praises Kristen Stewart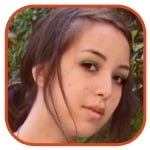 Posted by Robin Paulson Categories: Movies, Rumors,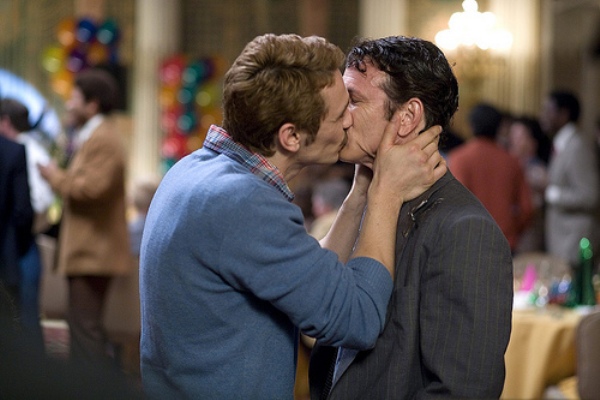 With his various gay roles, Candy magazine cover, and overwhelming sex appeal, it's quite easy to doubt the man's sexuality. When EW sat down with the 127 Hours and popped the question, Franco answered in the most interesting, charming way only James Franco could.
"It's funny because the way that kind of stuff is talked about on blogs is so black-and-white. It's all cut-and-dry identity politics. 'Is he straight or is he gay?' Or, 'This is your third gay movie -- come out already!' And all based on, gay or straight, based on the idea that your object of affection decides your sexuality."
Franco then continues to explain why he chooses his characters; specifically, why he finds portraying gay men interesting.
Click to continue reading James Franco Addresses Gay Rumors
Read More

| EW

© Gear Live Media, LLC. 2007 – User-posted content, unless source is quoted, is licensed under a Creative Commons Public Domain License. Gear Live graphics, logos, designs, page headers, button icons, videos, articles, blogs, forums, scripts and other service names are the trademarks of Gear Live Inc.