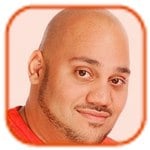 Posted by Andru Edwards Categories: Movies, Television, Legal Issues,
Alec Baldwin's accused stalker has been sentenced to 30 days in jail.
Genevieve Sabourin, who is on trial for stalking and harassing the former 30 Rock star, was charged with being in contempt of court in Manhattan, New York yesterday morning after she repeatedly heckled a doorman from Alec's building and her own lawyer. The judge ordered that the French-Canadian actress, 41, be jailed for constantly shouting at witnesses during their testimonies after issuing her a warning on Wednesday, after she shouted at Alec and accused him of having a "lying disease" when he denied her claims that they had sex after a dinner date in 2010 and also met in 2002, according to gossip website TMZ.com.
Sabourin argued she had a right to speak out in court because she sometimes has trouble understanding English.
During yesterday's proceeding, Sabourin was also accused of threatening to wage a "massive destructive war" against Alec, worse than his bitter custody battle with his ex-wife Kim Basinger, if he didn't pay for her to move to New York to live with him.
Click to continue reading Alec Baldwin's Stalker Jailed
Conrad Murray has been released from prison.
The disgraced physician was sentenced to four years in jail for the involuntary manslaughter of Michael Jackson - who died of acute Propofol intoxication in June 2009 - but was allowed to walk free this morning after spending less than two years behind bars because of good behavior.
The 60-year-old doctor was secretly released out of a back exit of the Men's Central Jail in Los Angeles as it was believed there could be a "safety issue" because a group of Jackson fans were camped outside the Men's Central Jail in Los Angeles waiting for him. Murray's lawyer, Valerie Wass, told reporters outside the prison that her client was anxious to "hug his family," and he was planning to get his medical licenses reinstated in California, Texas and Nevada so he can resume his medical career.
"He wants to take some time and see his family. Believe me; after you've been locked up in this place for two years, it's a shock emotionally and physically," she said.
Click to continue reading Conrad Murray Released from Prison
Lauryn Hill has been released from jail. The former Fugees singer has left federal prison after serving a three-month sentence for tax evasion, TMZ has confirmed.
The "Killing Me Softly With His Song" singer was released early yesterday morning from the minimum security Federal Correctional Institution in Danbury, Connecticut. Lauryn was locked up on July 8 after failing to pay taxes of more than $1.8 million in income she earned between 2005 and 2007. Her sentence also took into account income and tax losses for 2008 and 2009, taking the total to approximately $2.3 million.
The 38-year-old star has been using her time behind bars wisely, channelling her energy into her new track "Consumerism," which she wrote before going to jail and worked to get ready for release while inside. "She wanted to get this music out while she was incarcerated, as it is a product of the space she was in while she was going through some of the challenges she has been faced with recently," a post on her official website reads.
Click to continue reading Lauryn Hill Released from Jail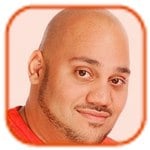 Posted by Andru Edwards Categories: Movies, Legal Issues,
Edward Furlong has been arrested. The Terminator 2 actor was jailed on Thursday on suspicion of once again violating a restraining order held by his ex-girlfriend, a Los Angeles Sheriff Department's spokesman has revealed.
The 35-year-old actor - who is best known for playing John Connor alongside Arnold Schwarzenegger in the action sequel - was found hiding in a nearby property when the cops arrived on the scene just before 7pm. He was released on Saturday after being held on $100,000 bail.
Edward has had several similar run-ins with the law in the past pertaining to both his ex-wife and his ex-girlfriend. The star was only recently released from prison after being sentenced to six months in jail in March for violating a 2010 restraining order banning him from contacting his estranged wife, Rachael Kneeland. Prior to that, he was arrested twice for using force against his ex-girlfriend Monica Keena. He was charged with misdemeanor battery in January at the same LA address, after which a court imposed the protective order.
Click to continue reading Edward Furlong Arrested on Suspicision of Violating Restraining Order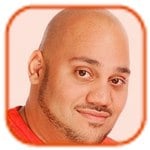 Posted by Andru Edwards Categories: Movies, Drugs, Legal Issues, Rumors,
Lindsay Lohan will be jailed if she leaves the Betty Ford Center early.
The 26-year-old actress - who began 90 days of court-ordered treatment nine days ago after pleading "no contest" to lying to police about being behind the wheel during a car crash last June - is reportedly "freaking out" and threatening to quit the rehab facility in Rancho Mirage, California because doctors have cut off her supply of Adderall but has been warned she will be hauled before Judge James Dabney and sent to jail if she quits.
"The judge overseeing Lindsay's case has made it crystal clear that if she defies the agreement, it's jail time. Judge Dabney signed off on Betty Ford and he expects her to remain there for 90 days. If she does, that will be a violation of her probation and the judge will send her to jail," a source said.
Betty Ford's doctors rarely prescribe adults Adderall because they believe there are plenty of alternative treatments and also think that many people misuse the drug to control their weight.
Click to continue reading Lindsay Lohan Will Be Jailed if She Leaves Rehab
Lauryn Hill has been jailed for three months for tax evasion.
The 37-year-old former Fugees singer was told by a court in Newark, New Jersey that she will also have to spend three months on house arrest and nine months of supervised release, despite her attorney claiming during the hearing yesterday that she had managed to repay more than $970,000 of her debt.
Lauryn - who pleaded guilty last year to three counts of tax evasion for failing to file returns on $1.8 million she earned from 2005 to 2007- had asked for leniency because of her six children and charity commitments. She insisted she had always intended to pay but couldn't return to music to earn the money because of her family.
"I needed to be able to earn so I could pay my taxes, without compromising the health and welfare of my children," she said.
Click to continue reading Lauryn Hill Jailed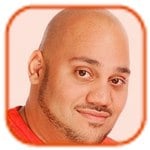 Posted by Andru Edwards Categories: Movies, Legal Issues, Rumors,
Lindsay Lohan's probation has been revoked.
The Liz & Dick actress - who failed to appear in court in Los Angeles yesterday on three misdemeanor charges, including lying to police about a traffic accident in the summer - is facing 245 days in jail and a judge has scheduled a hearing for January 15 to decide whether she will lock the actress away for violating her probation.
The 26-year-old troubled starlet was arraigned this morning on charges that she lied to police about being behind the wheel of a car when it crashed in June on the Pacific Coast Highway. Lindsay has been on probation since being found guilty of stealing a necklace in July 2011, for which she was sentenced to 120 days in prison and 480 hours of community service.
According to gossip website TMZ.com, if found guilty the flame-haired beauty could be sentenced to jail for eight months.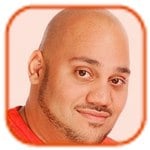 Posted by Andru Edwards Categories: Movies, Legal Issues,
Lindsay Lohan is reportedly facing up to eight months in jail. The Liz & Dick star is tipped to have her probation revoked in court this morning as the case relating to her car crash in June, in which she is accused of lying to police about being the driver, is set to begin and could result in her being sentenced to 245 days behind bars.
Law enforcement sources told gossip website TMZ.com that the Los Angeles City Attorney is "out for blood," and they will file papers on Wednesday asking that Lindsay's probation be revoked. They expect the 26-year-old troubled actress to be formally charged with lying and reckless driving tomorrow, after which the judge is likely to revoke her probation relating to her prior jewelry theft and set a date for a hearing to decide if she violated her probation by breaking the law again.
The insider suggested that the hearing will take place at the same time the actress stands trial on the criminal charges, and that even if she is found not guilty in the criminal case, the judge can still rule that she violated her probation.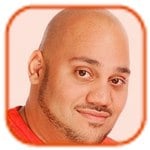 Posted by Andru Edwards Categories: Movies, Television, Child Stars, Legal Issues,
Lindsay Lohan believes being sent to jail was a "blessing in disguise."
The Liz & Dick star - whose probation is tipped to be revoked over the next few days after she allegedly lied about being behind the wheel during a car crash in June - said she respects the law since going to jail two years ago and claims she has never been drunk while filming unlike Elizabeth Taylor, who she plays in the new Lifetime TV movie.
"Elizabeth was drunk on sets. I've never been drunk on set, ever. I did my time and I respect the law. As hard as it was for me to admit it when I was in denial, it was a blessing in disguise. I was in solitary confinement and I took the time to really get into the right headspace," she said.
But she admitted if she could she would advise her 16-year-old self, "Don't drink and drive. And be careful who you surround yourself with."
Click to continue reading Lindsay Lohan Calls Jail a "Blessing in Disguise"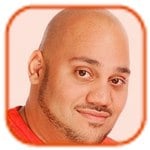 Posted by Andru Edwards Categories: Movies, Child Stars, Legal Issues, Rumors,
Lindsay Lohan could face "significant jail time" after lying to the police about her car crash in June.
Although the Liz & Dick star previously told officials she wasn't driving her Porsche during the accident on the Pacific Coast Highway, but after several witnesses came forward to claim she was behind the wheel, police are now pushing for a period of incarceration for her as she is already on probation.
"Once Lindsay is formally charged with lying to cops, the Los Angeles City Attorney's office will ask for a formal probation violation hearing. At the conclusion of the probation hearing prosecutors will ask the judge to sentence Lindsay to significant time in jail, up to one year. Prosecutors and cops think there is more than enough evidence for the judge to find Lindsay in violation of probation and are hopeful that this time, she will face the maximum penalty for lying to cops. Remember, the burden is much lower for a probation violation, just the fact that Lindsay will be charged with a crime is enough for her probation to be revoked and sent to jail," a source said.
© Gear Live Media, LLC. 2007 – User-posted content, unless source is quoted, is licensed under a Creative Commons Public Domain License. Gear Live graphics, logos, designs, page headers, button icons, videos, articles, blogs, forums, scripts and other service names are the trademarks of Gear Live Inc.