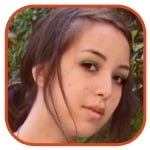 Posted by Robin Paulson Categories: Movies, Rants, Features,
"No, f--- no. What am I going to tweet about? My sneakers? Or, 'I have 140,000 friends on Facebook.' What does that even mean? I find it to be a waste of time. The Internet is so caustic; just a place where people get to spew nonsense and bullsh--."
- Jack Ryan: Shadow Recruit star Chris Pine explains why he will never join Twitter.
(Make sure to check out our other notable quotes.)
Read More

| People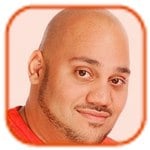 Posted by Andru Edwards Categories: Music, Television, Photos, Features,
Miley Cyrus sticks her tongue out in pictures because she doesn't "know how to smile."
The "Wrecking Ball" hitmaker can't help but pull her signature pose when she's standing in front of cameras because she feels "awkward" just standing there grinning: "I get embarrassed to take pictures. That's actually the truth. I'm so embarrassed, because people are taking pictures of me, and I just don't know how to -- I don't know how to smile, and just be awkward, so I stick my tongue out, because I don't know what else to do."
Meanwhile, the 21-year-old singer, who has hit the headlines this year for her provocative music videos and controversial performances, admits she doesn't search herself on the internet any more because the negative comments ruin her happiness. "I refuse to Google myself. The minute I stopped Googling myself, you don't imagine what a happier person I am," she explained, speaking on Barbara Walters Presents: The 10 Most Fascinating People of 2013.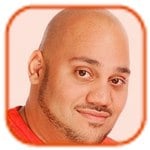 Posted by Andru Edwards Categories: Movies, Dating, Features,
Eva Mendes says her mother "keeps track" of her private life on Google.
The 39-year-old actress - who has been in a two-year relationship with Ryan Gosling - explained her mum checks up on her using Internet search engines, but she is trying to discourage it.
"The way my mother keeps track of me is looking me up. I say, 'Please, mother, don't Google me!'" she told next month's Lucky.
Eva admitted her mother was concerned after seeing her "depleted" appearance in The Place Beyond the Pines, but insisted she would "do anything" for her art: "I'll do anything for a role. For [The] Place Beyond the Pines, I exercised a lot. I wanted my character to feel really depleted. My mum didn't understand why I would want to look that way. She's constantly telling me I'm too skinny."
Click to continue reading Eva Mendes' Mother "Keeps Track" of Her on Google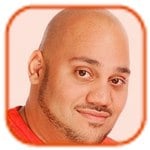 Posted by Andru Edwards Categories: Movies, Features,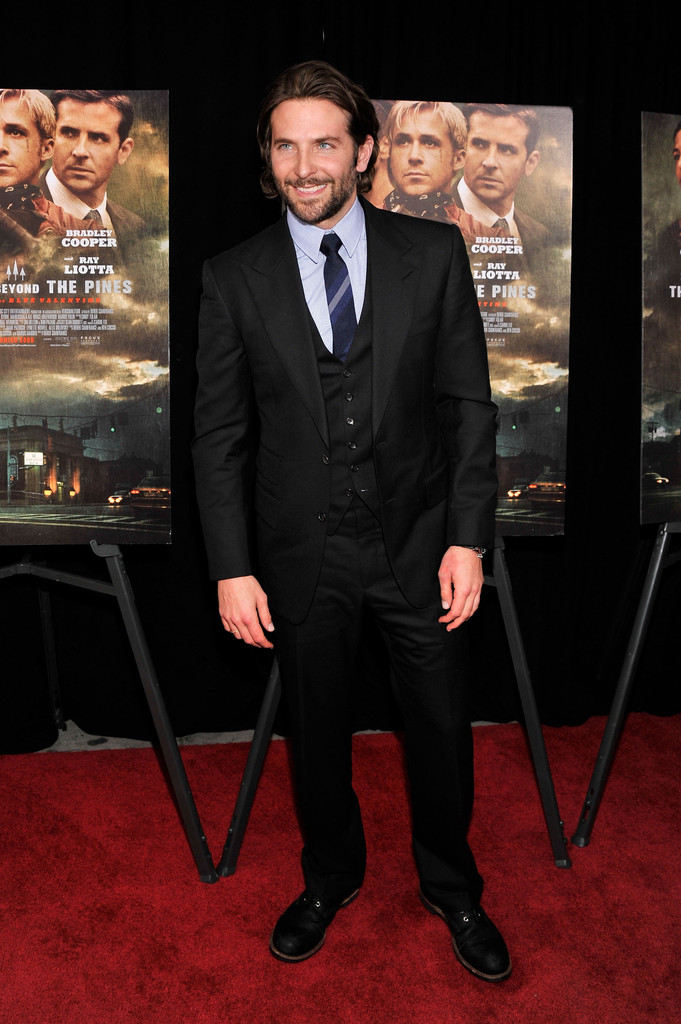 Bradley Cooper reads negative things about him on the internet to stay grounded. The Place Beyond the Pines star doesn't need to be online long before the things he reads about himself extinguish any ego he may be getting about being a movie star.
"Maybe if you start feeling a little too big for your britches, hop on the internet and take a look at some message boards for five seconds. It's not something I do often, but if you do, It'll take you right back down. Oh, my, God! First of all, let's be honest: It's incredibly narcissistic to do that and masochistic. You want to feel s***ty about yourself. Boom - it's easy. To me this business [acting] is the ultimate humbling experience. You're constantly dealing with rejection. My journey has not been people kissing my ass."
Bradley also likes his agent to be as realist and brutal with him as necessary. The 38-year-old actor - who was named People magazine's Sexiest Man Alive in 2011 - insists he can only become better at his craft if he listens to criticism.
Click to continue reading Bradley Cooper Uses the Internet to Control His Ego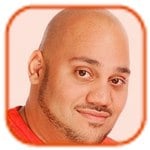 Posted by Andru Edwards Categories: Sports, Television, Sex Tapes,
Hulk Hogan's sex tape has leaked online.
A nearly two-minute clip of the wrestling legend with a mystery brunette, taken from a security camera, has appeared on the internet. In the clip, the 59-year-old grappler - famous for boasting of his "24 inch python" arms - stands by a bed while the woman is spread across it naked. Off camera an unknown man says, "You guys do your thing. I'll be in the office if you need me."
Hulk and the woman - alleged to be Heather Clem, the ex-wife of his best friend, radio DJ Bubba the Love Sponge - can then be seen briefly engaging in sex acts, before Hulk is interrupted and goes to answer his phone as he believes it maybe his son, Nick. They then resume relations and at one point Hulk says, "You got a rubber? I want you to climb on top of me," and the lady duly obliges.
Afterwards, the TNA IMPACT star can be seen getting dressed, but before leaving tells his conquest, "You're a hot commodity."
Click to continue reading Hulk Hogan Sex Tape Leaks Online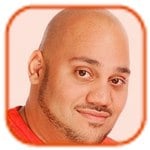 Posted by Andru Edwards Categories: Television, Features,
Ashton Kutcher doesn't care if he loses money.
The Two and a Half Men actor has recently invested a lot of cash into a portfolio of start-up technology companies and while he'd like it to be a success, he says his main motivation is making people happy.
"I'm looking for that thing that's so magical or so disruptive that you don't understand how it works. I really think that technology probably has the greatest potential to accelerate happiness of most things in the world. If I don't make money, but what we deliver to people is love and happiness and connectivity and friendship and health, and whatever it is ultimately leads to people's happiness, I'm fine with losing my money."
Ashton also revealed how he looks at his investments as if they're characters he's playing:
Click to continue reading Ashton Kutcher Isn't Worried About Money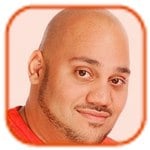 Posted by Andru Edwards Categories: Television, Features,
Kim Kardashian doesn't think she'd be famous without the internet. The reality TV star is one of the world's most recognizable women and believes her fame is down to social networking sites such as Twitter and Facebook because it means she can directly interact with her fans.
"I think a lot of our fan base and a lot of our connection with people is internet based. I think that the internet has brought on a different kind of celebrity. We are very well aware of who we are and what our place is. We are so active on Twitter, on our Facebook pages, we are writing back, we are connecting. We enjoy it," said Kim, who stars alongside her family in reality show Keeping Up with the Kardashians.
While she likes to interact with her fans, Kim also revealed how she enjoys hitting back at the people who give her abuse on Twitter: "I love writing them back. People will write me, 'My phone battery lasts longer than Kim Kardashian's marriage,' and I'll write back, 'Oh, which phone is that?' When people are so stupid, you just have to have fun with it. Someone [without a profile photo] will say I'm fat, or a hairy Armenian, and I'll write back, 'Oh, that egg picture of yours is so gorgeous.'"
Click to continue reading Kim Kardashian Says Internet Has Made Her Famous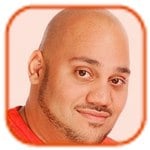 Posted by Andru Edwards Categories: Movies, Music, Hook-ups, Child Stars, Rants, Rumors,
Demi Lovato has hit out at cyberbullies.
The "Skyscraper" singer - who was admitted to a treatment facility for three months in November 2010 to receive help for an eating disorder and self-harming - took a stand against internet haters on her Twitter page yesterday, saying she felt sorry for those who use cyberspace to lash out at others.
"It really surprises me the hateful things people say on the internet.. After all the awareness of cyber-bullying... I mean wow. So sad. Praying for all the people in the world who feel it's okay to bully people over the internet because if you are one of those people, then.. You must have had something really terrible happen to your childhood or you're really sick in the head. Must suck to be born without a heart (sic)," she wrote.
Although Demi has been upset by cyber bullies, one thing sure to cheer her up is her reported new relationship with Logan Henderson.
Click to continue reading Demi Lovato Hits Out at Cyberbullies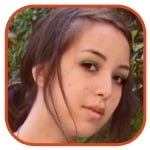 Posted by Robin Paulson Categories: Movies, Child Stars, Photos,
Due to the leak of Playboy's January/February issue, which features a nude photo spread of cover girl Lindsay Lohan, Hugh Hefner has made the executive decision to release the issue to newsstands earlier than expected.
"Because of the interest & the Internet leak, we're releasing the Lindsay Lohan issue early," Hef wrote on his Twitter.
The leak isn't surprising, considering how mysteriously quick the internet manages to find nude celebrity photos. If the internet can find Scarlett Johansson's and Blake Lively's nude cell phone photos, they were sure to find Lindsay's Playboy ones.. Then again, I also wouldn't be surprised if someone at the magazine leaked it themselves!
"The Lindsay Lohan pictorial has been leaked on the Internet & is causing a sensation," Hef posted, believing that it will become "a true Collector's Edition."
No word yet as to how early the release date will be.
(FYI - You can also follow VIP Breakdown on Twitter.)
Read More

| E! Online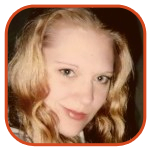 Posted by K.C. Morgan Categories: Movies, Television, Drugs, Drunk, Meltdowns, Rants, Videos, Rumors,

Charlie Sheen announced on Tuesday that he would be making his "final" episode of Sheen's Korner, which is probably for the best. The actor looked a little wild during his Monday broadcast, a two-parter that showed him having a telephone conversation with an unseen "Bob."
Click to continue reading Sheen's Korner Airs for a Final Time?
Read More

| Entertainment Weekly

© Gear Live Media, LLC. 2007 – User-posted content, unless source is quoted, is licensed under a Creative Commons Public Domain License. Gear Live graphics, logos, designs, page headers, button icons, videos, articles, blogs, forums, scripts and other service names are the trademarks of Gear Live Inc.