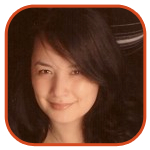 Posted by Veronica Santiago Categories: Television, Parties, Videos,
UPDATE #2: Charlie Sheen will be entering a rehab facility. Production on his show is being put on hiatus.
UPDATE: TMZ reports that Sheen is being treated for a hernia.
Someone might want to direct Jon Cryer to TMZ right now.
Just last night, the Two and Half Men star joked with Conan O'Brien about checking the gossip site to get news about his famously troubled costar. "I'm checking TMZ, as I do every day, to know if I have to go to work at all."
Now, less than 24 hours later after that interview, comes report of another Charlie Sheen-related incident.
Click to continue reading Charlie Sheen in Hospital—Again
Read More

| TMZ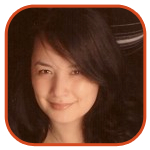 Posted by Veronica Santiago Categories: D-List, Television, Videos,
Michaele Salahi is opening up in more ways than one.
Earlier this month, it was revealed (pun intended) that the Real Housewives of D.C. star would taking it all off for an upcoming issue of Playboy magazine. Now the 44-year-old is exposing another side of herself.
In an interview Wednesday morning with with Fox & Friends, Michaele—with help from husband Tareq and Diane Dimond, the author of a new book about the Salahis—said she's been keeping a secret for the past 17 years: she has multiple sclerosis.
Click to continue reading Michaele Salahi Reveals Multiple Sclerosis Battle
Read More

| E! Online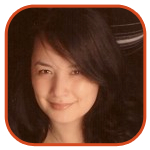 Posted by Veronica Santiago Categories: Movies, Television, Videos,
We now know that a tumor found in Michael Douglas' throat tumor is far more serious than everyone had hoped. During an interview scheduled prior to his diagnosis, the two-time Academy Award winning actor revealed that he has Stage 4 cancer.
"The big thing you're worried about is it spreading," the 65-year-old told David Letterman. "I am head and neck. It hasn't gone down. The expectations are good."
Although doctors had failed to detect the tumor earlier this summer while evaluating Douglas for throat and ear pain, the Wall Street: Money Never Sleeps star has been told his chances of a recovery are good. "I would hate to say, but right now, it looks like it should be 80 percent, and with certain hospitals and everything, it does improve."
Click to continue reading VIDEO: Michael Douglas Talks About Stage 4 Cancer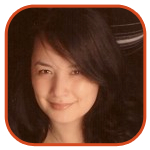 Posted by Veronica Santiago Categories: Movies, Television, Dating, Rumors,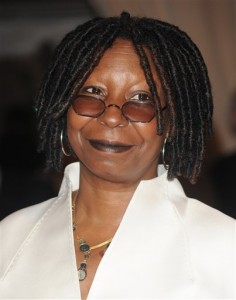 -A family emergency will prevent Whoopi Goldberg from completing her her stage run in London. Goldberg had to exit the Sister Act musical after her mother suffered a stroke in the U.S.
-A personal tragedy will keep Martin Short from attending the Emmys this Sunday. Short, who had been nominated for his work on Damages, is mourning the death of his wife. Nancy Dolman died last Saturday of "natural causes."
-Fred Armisen is already moving on from his failed 10-month marriage to Mad Men's Elisabeth Moss. The funnyman is now reportedly dating Abby Elliott, his Saturday Night Live costar.
-Michael Douglas won't let his treatment for a throat tumor delay a court battle with his ex-wife. Diandra Douglas is seeking a share of Michael's earnings from his upcoming film, Wall Street: Money Never Sleeps.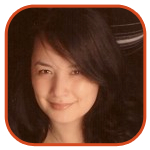 Posted by Veronica Santiago Categories: D-List, Music, Sports, Television, Break-ups, Weddings,
-A source claims Kanye West and girlfriend Amber Rose have decided to take a break. Maybe she got tired of explaining the "fish sticks" joke to him?
-British celebrity and X Factor judge Cheryl Cole has been diagnosed with malaria. A bite from
Derek Hough
a mosquito during a trip to Tanzania may be to blame.
-For some reason, Levi Johnston has apologized to Sarah Palin and her family for making statements that were "not completely true." It's unclear whether he's sorry for that Playgirl spread as well.
-Former television personality Pat O'Brien is in the process of writing a book about his checkered personal life. I believe we've heard the audio version already.
-Disgraced beauty queen Carrie Prejean got herself one of those opposite marriages. She wed Oakland Raiders quarterback Kyle Boller last Friday.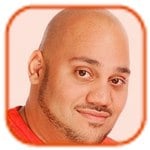 Posted by Andru Edwards Categories: Music, Television,
"Telephone" pop star Lady Gaga is taking special care of herself to stop her getting lupus.
Gaga is not currently unwell with the disease, which can cause severe skin damage as well as harming many of the body's organs, but is forced to pay special attention to her health to prevent her from falling ill.
"Lupus is in my family, it's genetic. It's funny because my mother told me the other day that my fans are worried because I did talk about the fact that I was tested for lupus. The truth is I don't have any signs or symptoms of lupus but I have tested borderline positive for the disease. As of right now, I do not have it, but I have to take good care of myself."
The 24-year-old singer recently underwent a series of medical tests after her aunt died from the disease. While she is trying hard to look after her health, the pop star is also busy campaigning to stop young homosexual people in America being judged by their sexuality.
Click to continue reading Lady Gaga Fears Contracting Lupus, Campaigns For Sexual Education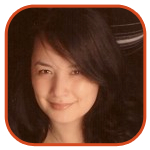 Posted by Veronica Santiago Categories: Television, Child Stars,
UPDATE: Gary Coleman died this afternoon at the Utah hospital.
Two days after taking a fall in his Santaquin, Utah home, Diff'rent Strokes star Gary Coleman is currently listed in critical condition with a brain hemorrhage.
The 42-year-old was transported Wednesday to an area hospital, but was later transferred Utah Valley Regional Medical Center's ICU. Although Coleman was initially considered lucid and conscious, he is now on a life support and in a coma.
Despite their rocky relationship, Shannon Price, Coleman's wife since August 2007, has reportedly been by his bedside the entire time.
"We are hanging in there. I don't want to say anything else," Dale Price, Gary's father-in-law, stated. "We appreciate everyone's thoughts and prayers for speedy recovery," manager John Alcantar added.
Back in February, Gary was transported to the hospital from the set of The Insider. He was participating in a panel discussion on the tabloid show when he had suffered a seizure.
Read More

| People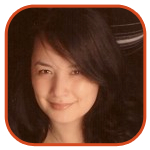 Posted by Veronica Santiago Categories: Television, Videos,
UPDATE: Walters' doctors say they are "pleased with the outcome" of her surgery.
Although Elisabeth Hasselbeck is quite often the person who generates news for The View, this morning it was Barbara Walters' turn.
On today's broadcast, the 80-year-old journalist announced that she will be taking time off from the program to attend to a personal issue. "You know how I always say to you how healthy I am… I mean it drives you crazy… Never missed a day's work," Walters told her fellow cohosts. "Well, I'm going to make up for it. Later this week, I'm going to have surgery to replace one faulty heart valve," she said.
Click to continue reading Barbara Walters to Have Heart Valve Surgery
Read More

| ABC News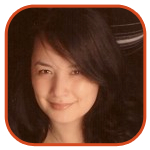 Posted by Veronica Santiago Categories: Movies, Drugs,
Although the actor's name had been linked to an ongoing illegal drug ring, Corey Haim's death was not a result of any substances.
The Los Angeles County Coroner officially announced today that the Lost Boy star died on March 10 due to natural causes.
The 38-year-old, who had had troubles with addiction, passed away as a result of pneumonia complicated by an enlarged heart, bad lungs and narrowed blood vessels. While there were traces of marijuana and other medications in his system, they had "no significant contributing factors" in his death.
According to the autopsy report, Haim's mother admitted getting rid of prescription medications in the home after his death "because she didn't want anyone else to get hold of the medication and she didn't know the police would be responding to her residence."
Read More

| CNN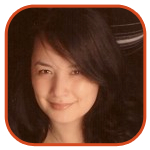 Posted by Veronica Santiago Categories: Music, Television,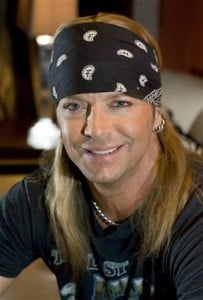 Less than two weeks after being admitted into the hospital for a brain hemorrhage, doctors say Bret Michaels is on his way to a making full recovery.
At a press conference today from the Barrow Neurological Institute at St. Joseph's Hospital in Phoenix, Dr. Joseph Zabramski said the 47-year-old singer has been released from their care. He could not disclose where Michaels is at this time.
"Mr. Michaels was indeed a lucky person, a very lucky person," Zambramski stated. "He's improving and I expect him to continue to improve," he added. "I really expect that he will fortunately make a 100% recovery. He's just one of those lucky people – 10 to 20% who make a complete recovery and can resume all of their normal activities."
Click to continue reading Bret MIchaels Stable, Out of Hospital
Read More

| People

© Gear Live Media, LLC. 2007 – User-posted content, unless source is quoted, is licensed under a Creative Commons Public Domain License. Gear Live graphics, logos, designs, page headers, button icons, videos, articles, blogs, forums, scripts and other service names are the trademarks of Gear Live Inc.