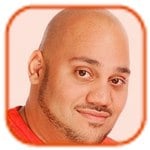 Posted by Andru Edwards Categories: Movies, Drugs, Obituaries, Rumors,
Philip Seymour Hoffman's alleged drug dealer believes he could have "saved" him.
The Capote actor was found dead from an apparent heroin overdose on February 2 and Robert Vineberg - who has been charged with felony drug possession and was one of three suspected dealers charged in connection with the 46-year-old star's death - insisted he would have encouraged him to seek help if they had been together before his death.
The jazz musician, who claims he last saw the actor in person in October, said, "He was my friend. I could've saved him. If I knew he was in town, I would've said, 'Hey, let's make an AA meeting.' If I was with him, it wouldn't have happened. Not under my guard."
Vineberg's last contact with the Hunger Games actor came in December via email and text message and he says they traded messages about staying sober. In an interview from prison, he recalled to the New York Post newspaper, "He left me a voicemail in December saying, 'I'm clean.' We'd text back and forth, 'Oh, I got one day on you! No I've got one day on you.'"
Click to continue reading Philip Seymouf Hoffman's Alleged Dealer Says He Could Have Saved Him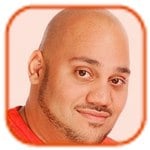 Posted by Andru Edwards Categories: Movies, Drugs, Obituaries, Rumors,
Philip Seymour Hoffman was still attending Alcoholics Anonymous meetings days before he died.
The Capote actor - who was found dead of an apparent heroin overdose at his New York apartment on Sunday - had been attending the support meetings for over two decades, and recently confided to one group member he was struggling with "little situations" in life.
Jose Torres, who saw Philip at a meeting in Greenwich Village on January 24, recalled, "I told him to keep coming back, and he said, 'Yeah, I will.' I remember asking, 'How are you doing?' And he said, 'OK. There are the little situations in life. Life still shows up.' He went to a lot of different places, but he came here mostly."
Philip - who had been sober for 20 years before checking into rehab last May - was highly regarded by the other attendees at the meetings. "Everybody loved him, and he loved everybody no matter who you were," Jose added to the New York Post.
Click to continue reading Philip Seymour Hoffman Went to AA Meetings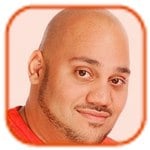 Posted by Andru Edwards Categories: Movies, Drugs, Obituaries,
Philip Seymour Hoffman admitted his drug habit was going to kill him just weeks before his death.
The Capote actor - who was found dead from an apparent heroin overdose at his home on Sunday - reportedly told friends in December that he was struggling to stay clean from the narcotic for more than few days and even returned to Alcoholics Anonymous meetings to get support to stay sober.
According to gossip website TMZ, the actor was drinking heavily and looked "disheveled and dirty" in the weeks before his death and when asked how bad his problem was, he replied, "If I don't stop I know I'm gonna die."
It was reported yesterday that police found 50 packets of heroin and 20 used hypodermic needles in the actor's New York home. Many of the bags were stamped with "Ace of Spades" or "Ace of Hearts," which users say is heroin cut with a powerful pain reliever called fentanyl.
Click to continue reading Philip Seymour Hoffman Knew Drugs Would Kill Him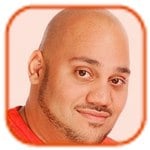 Posted by Andru Edwards Categories: Television, Drugs, Obituaries, Rumors,
Lea Michele has made a pilgrimage to the hotel where her boyfriend, Cory Monteith, died.
The devastated Glee star made her first public outing since 31-year-old Cory was found dead from a heroin and alcohol overdose last weekend to the Vancouver hotel where he passed away. According to an eyewitness, Lea, 26, was "out of her mind" with grief when she stopped at a makeshift memorial to the star outside the Fairmont Pacific Rim Hotel.
Rik Feydik, who claims to be a friend of Cory's, spotted Lea about an hour after the family left the body at the hospital. "Lea was in the back seat of one of the vehicles sitting between two bodyguards. She was wearing her signature huge black shades. Lea never got out of the vehicle but she stayed parked in in front of the memorial for five to seven minutes," Feydik said. When Rik approached the cars they raced off. "They were driving crazy," he added.
Click to continue reading Lea Michele Visits Hotel Where Cory Died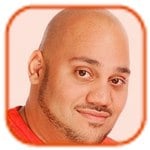 Posted by Andru Edwards Categories: Movies, Drugs,
Philip Seymour Hoffman recently entered rehab for heroin abuse.
The Oscar-winning Capote actor - who has battled substance abuse in the past - admitted he recently fell off the wagon after 23 years of staying clean and spent 10 days in a detox facility earlier this month after he began taking heroin. The 45-year-old star told website TMZ his problems began more than a year ago when he started abusing prescription pills, which recently escalated to snorting the illegal substance, before he realized he needed help.
Philip says his heroin use only lasted one week before he checked into a clinic and he completed a 10 day rehabilitation stint last Friday. The Moneyball star has credited his "great group of friends and family" for helping him through the ordeal and he is already back at work filming his next movie in Europe.
Click to continue reading Philip Seymour Hoffman Seeks Rehab for Heroin Abuse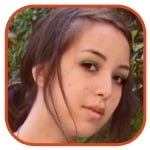 Posted by Robin Paulson Categories: Music, Child Stars, Drugs, Photos, Paparazzi Photos, Rumors,
Former child star Macaulay Culkin was snapped up in New York City recently looking much better than in recent months.
Just last month, The National Enquirer published photos of Culkin looking extremely gaunt and unwell, prompting his estranged father and his wife to speak out about the 31 year-old. The tabloid alleged that the Home Alone actor - who now works as a DJ - was heavily into heroin and the painkiller oxycodone with little time left to live. His representative, Michelle Bega, denied the accusations.
Read More

| Daily Mail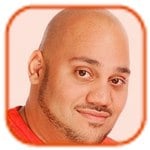 Posted by Andru Edwards Categories: Movies, Television, Drugs,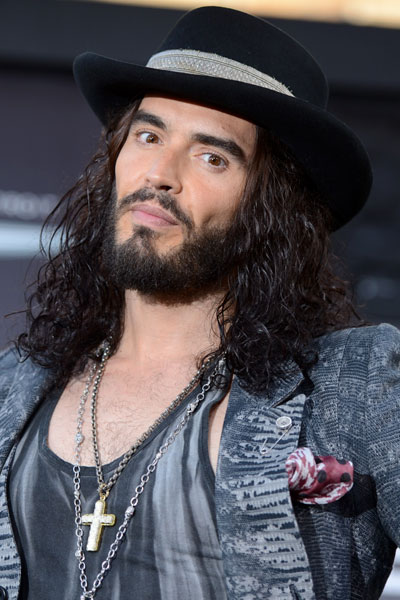 Russell Brand claims he "would rather be a drug addict" than be famous.
The provocative British comedian - who has been sober for more than 10 years after previously battling heroin addiction - is "jealous" of his former self and confessed he would give up his current success to get back his old life on narcotics during an interview for his new BBC Three documentary, Russell Brand: From Addiction to Recovery.
"This is when you know it's a disease. It doesn't matter that I was in that flat in Hackney and now I'm in the Savoy. I'm jealous of me then. It doesn't make a difference to me. The money, the fame, the power, the sex, the women - none of it. I'd rather be a drug addict," Russell declared after watching old footage of himself doing drugs.
Despite his comments, the Arthur actor acknowledged the devastating effects of drugs, and explained how his addiction blighted his life. "Heroin is a greedy drug, it'll take everything. First it'll take your money. Then it'll take your friends, your family, your car, your house. Then it's going to take bits of your body. In the end I used to be scoring with people that had eyes missing, limbs missing. You'll take it until it takes your life. It'll take everything until the last thing and you'll gladly give it that rather than give up the drugs," he admitted. The 37-year-old star is lobbying for society to treat drug addicts differently and the documentary chronicles his own troubled past as well as his present activism.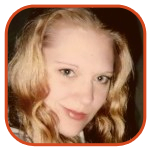 Posted by K.C. Morgan Categories: Television, Drugs, Rumors, Where Are They Now?,

Jason Davis, one of the addicts on the fourth season of Celebrity Rehab with Dr. Drew, has definitely fallen off the wagon. Jason's claim to fame is his grandfather Marvin Davis, an oil tycoon who owned 20th Century Fox from 1981 until 1985, when he sold it to Rupert Murdoch (so, now we know who to blame).

Davis has been charged with felony possession of a controlled substance (heroin) following his January 27 arrest. At the time, he was charged with being under the influence of a controlled substance. He could face three years in prison if all charges stick. During the show, Davis was often at odds with fellow addict Janice Dickinson.
Read More

| TMZ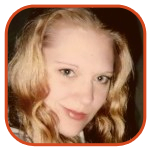 Posted by K.C. Morgan Categories: Music, Television, Hook-ups, Celebrity Babies, Child Stars, Videos, Rumors,
Not to downplay the seriousness of Mackenzie Phillips' shocking claims against her famous father, but this former actress has launched what will surely be one of the most successful marketing plans for a tell-all book since…well, this doesn't really compare to anything else. First, Phillips shared a shocker with Oprah. Now, she continues to tell her tale despite input from stepmom Michelle Phillips. By the time this book is on the shelves, there's no doubt that Mackenzie will be at the top of the New York Times bestseller list.
Who says the print industry is struggling?
In the upcoming book, Mackenzie Phillips talks at great length about her incestuous relationship with her father, whom she says "wasn't a monster." According to his daughter, John Phillips "was a tortured man who led a tortured existence."
Click to continue reading Mackenzie Phillips Promoting Her Book One Interview at a Time
Read More

| Perez Hilton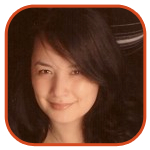 Posted by Veronica Santiago Categories: Movies, Television,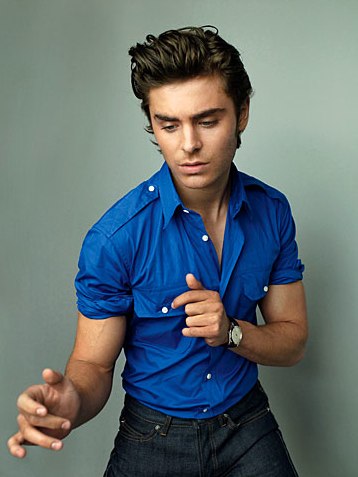 "There's one way that you can really f**k this all up. Just do heroin. If you steer clear of that—the other obstacles you'll be able to navigate."
-Words of wisdom given to Zac Efron during a recent lunch with Leonardo DiCaprio
(You can find other notable quotes here.)
Read More

| GQ

© Gear Live Media, LLC. 2007 – User-posted content, unless source is quoted, is licensed under a Creative Commons Public Domain License. Gear Live graphics, logos, designs, page headers, button icons, videos, articles, blogs, forums, scripts and other service names are the trademarks of Gear Live Inc.