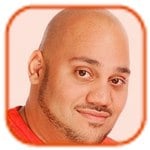 Posted by Andru Edwards Categories: Television, Features,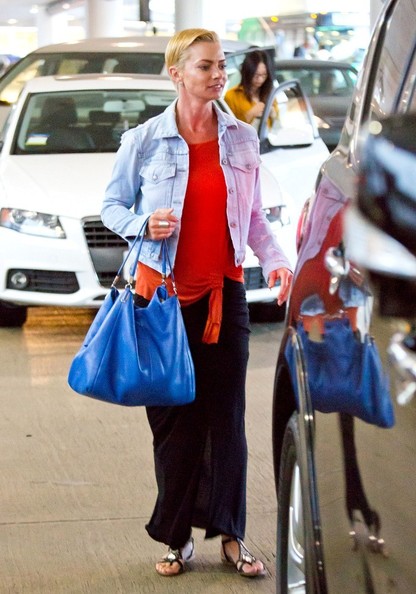 Jaime Pressly has opened up about having an "almost full mastectomy."
The Jennifer Falls actress revealed she noticed lumps forming in her breasts four years after she was first diagnosed with Mastitis - an inflammation in the mammary glad that often results from a bacterial infection related to breastfeeding. She developed a severe form of the benign disorder after welcoming her seven-year-old son, Dezi, with former fiance Eric Cubiche into the world in 2007, and initially assumed she was suffering from "regular breastfeeding pain."
"I had something that happened to me years ago -- when I had my son I got mastitis, but I didn't know because I thought it was just regular breastfeeding pain," The 37-year-old star told The Talk.
After having scar tissue removed from one breast, the blonde beauty's doctors informed her that the disorder had spread and she was forced to remove tissue from her other breast: "[I had] almost [a] full mastectomy. I still have some breast tissue left, just from the mastitis because it mutated into something else because it sat dormant for a while. But it was the craziest thing. Thank God it wasn't [cancer]."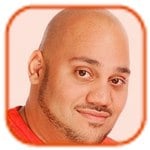 Posted by Andru Edwards Categories: Music,
Lady Gaga has been hospitalized.
The "Born this Way" hitmaker received medical care after suffering from altitude sickness following her gig in Denver, Colorado, last night as part of her ArtRave: The Artpop Ball tour.
The 28-year-old singer shared a photograph of herself with an oxygen mask strapped over her mouth and nose on Twitter today, which she accompanied with the caption, "Altitude Sickness is no Joke! #hitThatHospitalS**t #artRaveDenver many true ravers crowd tonight [sic]."
Click to continue reading Lady Gaga Hospitalized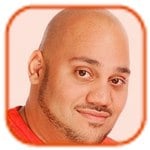 Posted by Andru Edwards Categories: Music,
George Michael was taken to hospital after collapsing at his home.
The "Careless Whisper" hitmaker was treated by paramedics at his north London mansion for four hours on May 22 due to a mystery illness before being helped into an ambulance. Shocked witnesses told The Sun newspaper that two emergency vehicles responded to a 999 call at about 8 am and rushed to help the 50-year-old singer, who lives in Highgate in London.
The star was reportedly taken to hospital at 12 pm for emergency treatment, but his agent has refused to comment on why he suddenly collapsed and whether or not it was related to drugs. "George Michael was in hospital for routine tests but there is nothing further to say," a spokesperson said.
George almost died of pneumonia in 2011 and has had to deal with a number of health problems over the years, including depression and drug addiction, which has seen him arrested multiple times and he served an eight week prison term in 2010.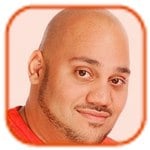 Posted by Andru Edwards Categories: Movies, Television, Celebrity Babies, Features,
Halle Berry is "healthy and happy" following the birth of her son.
The 47-year-old actress insists she's not stressing over her postpartum pounds after welcoming her second child Maceo-Robert, whom she has with her husband Olivier Martinez, into the world last October. "I'm healthy and that's really good. When you're nursing you can't really diet because you have to keep producing milk ... I'm healthy and I'm happy and that's all that matters," she said.
The brunette beauty - who also has six-year-old daughter Nahla from her previous relationship with Gabriel Aubry - believes Maceo has brought "joy" to her family and she is overwhelmed by the love she feels for him: "[Maceo's] perfect, just perfect. More love, more joy -- having a new baby in your family brings that."
However, Halle admits she and Olivier, 48, whom she married last July, are still trying to find the balance between parenthood and their demanding careers. "[A new baby means] less sleep. And I'm working on the TV show [Extant]. It's a new grind, it's a new rhythm. We're trying to get used to that. [But] we're managing," she explained.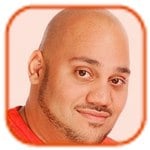 Posted by Andru Edwards Categories: Music, Features,
Jennifer Lopez has decided to go vegan.
The 44-year-old singer, who was a vegetarian for a brief period some years ago, has completely changed her diet by removing all animal products in an effort to stay in shape but admits she's missing butter.
"Being vegan, it's basically no dairy, no meat, everything is plant based and from the ground. Butter is the one thing I miss!" she said in a recent interview.
The "I Luh Ya Papi" hitmaker claims she would encourage others to go vegan and cut out meat, eggs, dairy products and other animal-derived ingredients all together, because it makes her feel good: "You do feel better. I do recommend the vegan diet because you wake up and feel great!"
Meanwhile, the singer, who has six-year-old twins Max and Emme with her ex-husband Marc Anthony, loves being an adult and having a family but admits she still sometimes feels as though she's a young singer.
Click to continue reading Jennifer Lopez Has Gone Vegan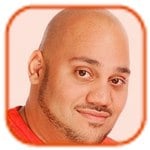 Posted by Andru Edwards Categories: Movies, Features,
Hugh Jackman insists he's doing "good" after receiving his second lot of treatment for skin cancer last week.
The Wolverine actor - who also had cancerous cells removed in November - believes he's "fixed" after undergoing a procedure to remove a Basel Cell Carsinoma (BCC) from the side of his nose last Friday.
When asked how he is doing following the treatment, he told PEOPLE.com, "My face? It's fine, it's good. Thank you for asking. I have a few stitches, I had a basal cell carcinoma taken out."
Hugh has also urged his fans to protect themselves from the damaging rays of the sun and to get themselves seen by a medical professional as soon as they notice any abnormalities on their skin: "Tell all your readers: get check ups, wear sunscreen. It's all about prevention."
Click to continue reading Hugh Jackman Doing "Good" After Cancer Treatment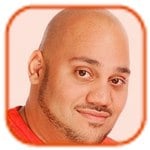 Posted by Andru Edwards Categories: Movies,
Hugh Jackman has been treated for skin cancer again.
The Wolverine actor - who had cancerous cells removed last November - has urged fans to protect themselves from the damaging rays of the sun after undergoing a proecudure to remove a Basel Cell Carsinoma (BCC).
Posting a picture on Instagram showing his bandaged nose, he wrote, "Another Basel Cell Carsinoma. All out now. Thanks Dr. Albom and Dr. Arian. PLEASE! PLEASE! WEAR SUNSCREEN! Huge thanks to Dr. Arian and Dr. Born for operating on my nose until 10:20pm! #SUNSCREEN [sic]."
BCC is a treatable and common form of skin cancer signified by lesions or growths on the outermost layer of the skin that "often look like open sores, red patches, pink growths, shiny bumps, or scars" and are "usually caused by a combination of cumulative UV exposure and intense, occasional UV exposure, the Skin Cancer Foundation says.
Click to continue reading Hugh Jackman Undergoes Cancer Treatment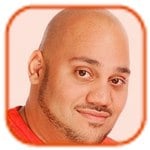 Posted by Andru Edwards Categories: Movies, Television, Pregnancies, Features,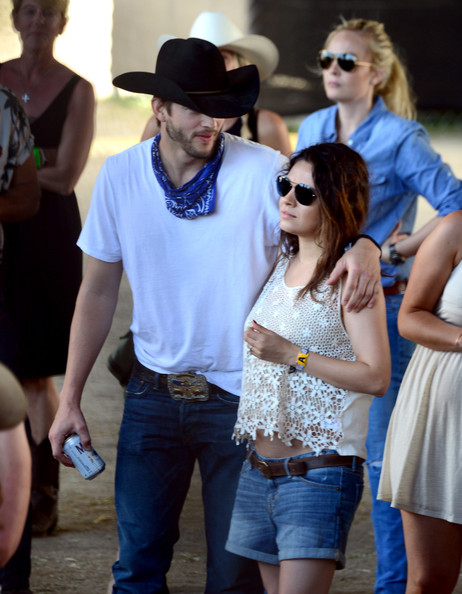 Mila Kunis is planning to have a drug-free natural birth.
The Black Swan actress is expecting her first child with fiance Ashton Kutcher and has vowed not to have a pain-numbing epidural injection to ease her labor, which may take place at home.
Speaking about her pregnancy for the first time, she said, "We thought about a home birth, we watched a couple of documentaries and spoke to some midwifes and people, and realised our hospital have the midwives and doulas who can do that. I'm going to do it as natural as I can, No epidural, I'm crazy, right. But I wanted this! I did this to myself, I might as well do it right. Well, I did have a little help..."
The brunette beauty also admitted Ashton has been so prepared during her pregnancy, he even stocked up on "goofy" foods he thought she might experience cravings for.
Click to continue reading Mila Kunis Wants Natural Birth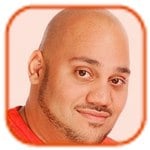 Posted by Andru Edwards Categories: Movies, Weddings, Drunk, Rumors,
Justin Theroux wants a non-alcoholic wedding.
The Hollywood hunk reportedly wants his fiancee Jennifer Aniston to cut down on her alcohol consumption, since she's able to "easily" down a "bottle of wine," and has even suggested an alcohol-free wedding but the former Friends actress isn't keen on the idea.
"Jen is totally capable of quitting and has never gotten into trouble with her love of vino but Justin doesn't like how she'll easily down a bottle of wine a night without batting an eyelid He really wants her to quit and has been pushing for a non-alcoholic wedding - an idea that was met with great laughter by Jen and her girl crew," a source said.
Justin, 42, is becoming increasingly health conscious as he ages and is said to want to make Jennifer, 45, "stop drinking entirely." The insider added, "Everyone knows that Jennifer loves wine, but Justin would really like her to stop drinking entirely. The older Justin gets, the more he's become a super health freak, and he wants Jen to follow suit. She's definitely slowed down her drinking since she and Justin hooked up, but she still loves two or three glasses of wine every night. Justin's hope is that she's going to give that up soon."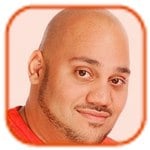 Posted by Andru Edwards Categories: Music, Features,
Ke$ha has left rehab and is feeling "healthy."
The "Timber" hitmaker has finished her treatment for an eating disorder at the Timberline Knolls clinic near Chicago and claims she's "happy" to be working on new music.
She took to Twitter last night to update her fans on her progress, writing, "Happy to be back! Feeling healthy & working on tons of new music, I can't thank my fans enough for all the love & support u have given me [sic]." She later added, "Life is beautiful. I'm so blessed to have u all [sic]."
The 27-year-old singer recently postponed her upcoming Warrior world tour, which would see her perform in Hammond, Indiana, on March 15 and Green Bay, Wisconsin, on April 13, following doctor's orders to overcome her issues before focusing on her career again. "I was so looking forward to performing at these dates but I need to follow my doctor's advice and get my health back on track ... I couldn't have done this without you all. I look forward to coming back stronger than ever on the next tour," she previously said.
© Gear Live Media, LLC. 2007 – User-posted content, unless source is quoted, is licensed under a Creative Commons Public Domain License. Gear Live graphics, logos, designs, page headers, button icons, videos, articles, blogs, forums, scripts and other service names are the trademarks of Gear Live Inc.