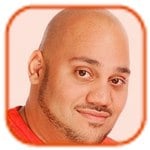 Posted by Andru Edwards Categories: Movies, Dating, Rumors,
Michael Fassbender is dating Gerard Butler's ex-girlfriend.
The 12 Years a Slave actor is reportedly in a relationship with Romanian model and actress Madalina Ghenea, having moved on from Olympian Louise Hazel, who he was rumored to have been dating since May last year. According to The Sun newspaper, the 36-year-old star went on a trip to New Zealand with the beauty in November and spent the New Year with her in Romania. He was keen to keep their love a secret after deciding to take older sister Catherine to the Golden Globes in Hollywood on Sunday, instead of his new love, where he missed out on an award for Supporting Actor (Drama, Musical or Comedy) to Dallas Buyers Club star Jared Leto.
Click to continue reading Michael Fassbender Dating Gerard Butler's Ex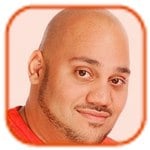 Posted by Andru Edwards Categories: Television, Break-ups,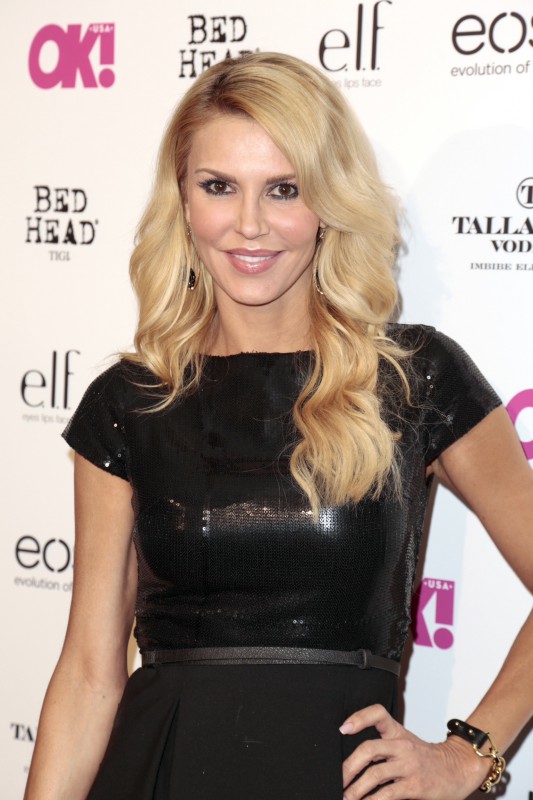 Brandi Glanville is single again.
The Real Housewives of Beverly Hills star - who has two children with former husband Eddie Cibrian - has called time on her relationship with real estate agent Jonathan Ruiz because she "wasn't that into him."
"Brandi and Jonathan had a lot of fun together but the relationship eventually just fizzled. There's no hard feelings. They remain friends, but she just wasn't that into him. Brandi's perfectly happy being single at the moment because she has her boys and a booming career to focus on. But just like everyone else, she'd eventually like to find 'the one' and settle down," a source said.
Earlier this year Scottish actor Gerard Butler finally admitted to sleeping with Brandi. While the Coriolanus hunk previously said ''Who's Brandi Glanville?' when he was asked about having sex with her, he later confessed that he simply never knew her last name but he did eventually call her to say sorry for not knowing who she was: "We crossed paths at a beach party and had a little bit of fun. You know what I said - 'Who's Brandi Glanville?' - because I didn't know her last name, didn't know she was a celebrity, didn't know she was gong to run out and f***ing tell everyone about it!"
Click to continue reading Brandi Glanville Splits from Boyfriend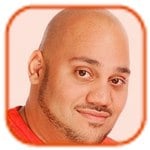 Posted by Andru Edwards Categories: Movies, Dating,
Gerard Butler has admitted he is in a new relationship. The 300 actor played coy about his new paramore, believed to be Romanian model-and-actress Madalina Ghenea, but did reveal they've been dating for several months.
Speaking during an appearance on The Tonight Show with Jay Leno on Monday night, he said, "It's been seven months now… it's not a record."
The 43-year-old actor was first linked to Madalina - who is rumored to have previously dated Leonardo DiCaprio - earlier this year after they filmed a commercial together for disposable razor brand, Super Max.
They were spotted on a romantic date along the French Riviera in October, sharing kisses and cuddles as they took stroll. "They appeared very happy together and didn't try to hide their romance," an onlooker said.
Click to continue reading Gerard Butler Confirms Relationship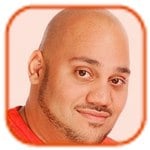 Posted by Andru Edwards Categories: Movies, Break-ups, Rumors,
Gerard Butler thinks of Jessica Biel as "the one who got away."
The 42-year-old actor - who is renowned for his womanizing ways - briefly dated the actress last summer during her split from now-husband Justin Timberlake, and Gerard regrets not putting more effort into the relationship.
"Gerard doesn't have many regrets but not treating Jessica with the respect she deserved while they dated is one of them. He genuinely believes she was the one that got away. Jessica liked Gerard a lot, she was into his boyish nature, but she wanted something more serious. She was ready to settle down. That's why after getting close on the set of Playing for Keeps back in 2011, their relationship soon fizzled out," a source said.
However, Jessica is now happily married to Justin and she recently said how their brief split made her realise what she wanted in life. "I needed to be alone for a while. It gives you a lot of strength, a lot of confidence, too, because it means you know that… any decision you make is an educated one, not just an emotional one. You make your own choice about whether to step back into a relationship or whether to go in a different direction," she said.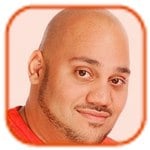 Posted by Andru Edwards Categories: Movies, Sports, Drugs, Rumors,
Gerard Butler is in rehab.
The Bounty Hunter star is currently at the Betty Ford Center in California, where he is receiving treatment for substance abuse. According to TMZ.com, Gerard entered the facility three weeks ago after realizing he was becoming dependent on prescription drugs. His problems were allegedly triggered by the physical demands of shooting 300 in 2006 when he started taking painkillers to cope with numerous injuries he got while shooting the action film. The problem got worse when the 42-year-old actor was filming Of Men and Mavericks when he was badly hurt in December during a surfing accident.
Gerard is set to leave the facility today.
In December, the Scottish star was said to have cheated death by seconds during his surfing accident, which saw him trapped underwater after being hit by a series of waves. Gerard got caught in a 12ft swell while filming Of Men and Mavericks - which tells the true life story of late surfing icon Jay Moriarty - at the infamous big-wave Northern Californian surfing spot Maverick's. After being pulled from the water onto a jet ski, he was taken to shore and driven to Stanford Medical Center where he was kept under observation for one night.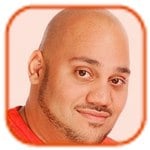 Posted by Andru Edwards Categories: Movies, Dating, Hook-ups, Rumors,
Love knows no religious bounds for Jennifer Aniston, who once dated a Mormon.
The Love Happens actress finds the religion—an offshoot of Christianity which encourages men to have more than one wife—very interesting and was keen to get to know her religious former boyfriend better.
Jennifer, who was married to Brad Pitt and has since dated Vince Vaughn and John Mayer, said: "Mormons are fascinating… I dated a Mormon once."
However, when she was told there would be "no sexy time" or "no vodka," Jennifer changed her mind, saying, "Leave it at that."
The former Friends star—who is rumored to be romancing her The Bounty co-star Gerard Butler—has also given potential suitors advice on what drink to buy her at the bar: "Vodka's what I drink. That's my drink of choice actually. It's a clean, um, liquor, yes. You know, no sugar."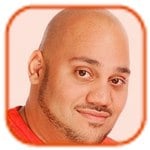 Posted by Andru Edwards Categories: Movies, Hook-ups, Rumors,
Although he's known for his wild antics on set, Gerard Butler endearingly gave Jennifer Aniston a ceramic chicken!
The 39-year-old actor stunned his The Bounty co-star with the thoughtful gift during their first day of shooting the new movie.
A source said, "Jennifer and Gerard already knew each other quite well after meeting several years ago through friends in Hollywood. On the first day of making The Bounty, Gerard had remembered that Jennifer had once told him she collected chicken memorabilia for her kitchen, so he bought her a ceramic rooster and gave it to her on set—she loved it!"
Gerard and Jennifer have not yet confirmed they are dating, but have been seen on a series of romantic dinner dates. While promoting his last movie The Ugly Truth, Gerard refused to be drawn on their relationship, but did speak glowingly about the 40-year-old actress: "She has a lot of sexy things about her. She's really down to earth and very sharp and witty."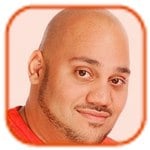 Posted by Andru Edwards Categories: Movies,
Gerard Butler posed for a photograph with a doughnut in his butt—how classy.
The Scottish-born actor loved starring in new sci-fi thriller Gamer so much he decided to thank the directors by sending them a sugary treat, but tricked the filmmakers into thinking the doughnut had been tampered with.
"I wrote to the two directors on Gamer separately. I wrote that me and the stunt guys are having a blast and sent them half a dozen doughnuts each as a thank you. They were so chuffed. The next day we got six fresh doughnuts and shoved them between our a*s cheeks… and took a Polaroid. We sent this snap to the directors and sure enough, they thought they'd been eating the very same sugary treats. They were freaked out man."
Gerard, 39, admits his immature behavior was mirrored by the rest of the cast and crew on Gamer.
He added to Shortlist, "It was my birthday that day and about 10 of the cast dropped their trousers to reveal "Happy Birthday Gerry" written across their cheeks. Come to think of it, there was a little too much a*s in the making of this film."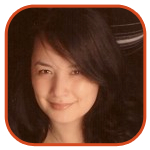 Posted by Veronica Santiago Categories: Movies, Television, Photos,
In today's installment, we have Gerard Butler on the left and Joshua Jackson on the right.
If the producers of Fringe ever craft a body-swapping episode, maybe they should give the 300 actor a ring.
(Make sure to check out more of our Celebrity Double-Takes here, here and here.)
© Gear Live Media, LLC. 2007 – User-posted content, unless source is quoted, is licensed under a Creative Commons Public Domain License. Gear Live graphics, logos, designs, page headers, button icons, videos, articles, blogs, forums, scripts and other service names are the trademarks of Gear Live Inc.