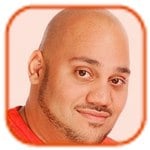 Posted by Andru Edwards Categories: Movies, Break-ups, Hook-ups, Rumors,
Leonardo DiCaprio is helping Robert Pattinson through his recent split from Kristen Stewart.
The Great Gatsby actor wants to help his friend deal with his break-up from his Twilight Saga co-star and has invited him to Miami for the summer. It is said Robert, 27, has been miserable since his on/off relationship with the 23-year-old actress came to an end - and while he is tempted to take a year away from women, Leonardo wants to convince him otherwise.
Click to continue reading Leonardo DiCaprio Wants to Cheer Up Robert Pattinson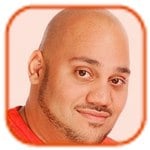 Posted by Andru Edwards Categories: Movies, Music, Television, Features,
Kelly Osbourne is "so proud" of Adele and Robert Pattinson.
The Fashion Police host is friends with both stars and thinks they set a great example to the rest of the UK: "I know Adele from years back and I've hung out with Robert Pattinson in London since I was 19. It makes me so proud of my country that they're all doing so well. Rob was at the Soho House party in LA [after the Golden Globes], and the last time I saw him there, his friend was stealing the toilet roll. Everyone was so happy that Adele won Best Original Song [at the Golden Globes]. Adele is so well-loved. When she hit the red carpet, everyone's mouths dropped - her skin is glowing. I need to get her baby boy present."
Kelly enjoyed working at the Golden Globes in her capacity as a host on Fashion Police, but still managed to take time out to chat with her friends. "The best moment was after Miranda Kerr and Orlando Bloom wowed on the red carpet - they asked my boyfriend Matthew [Mosshart] for a lighter. I know Orlando, so we sat down and had a cigarette and a chat."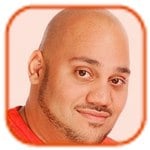 Posted by Andru Edwards Categories: Movies, Music, Features,
Paul McCartney's family gets nervous when Johnny Depp comes to visit.
The Beatles legend says his wife Nancy and his fashion designer daughter Stella McCartney act very unnaturally when the handsome Edward Scissorhands actor stops by his house, and even he feels the need to smarten up for his "special guest."
"John - if I can just drop a name there - comes visiting quite a lot. It's cool. I had my daughter and her husband and the kids staying there recently, and my little one Beatrice. I said to them all, 'By the way, Johnny Depp is coming round.' They all perked up - 'Oh yeah?' I said, 'Yeah, he's coming round tomorrow.' That morning I come into breakfast and the first guy coming in is Mary's husband, and I say, 'You look very smart today.' Then Nancy comes in, she's all smartened up - make-up, you know. Normally, everyone bowls in bleary-eyed. Then suddenly they are all laughing at me because I'm in a waistcoat and I've done it too - subconsciously made a real effort. Everyone, Beatrice, all smartly dressed for our special guest," he told The Sun.
Click to continue reading Paul McCartney's Family Is in Awe of Johnny Depp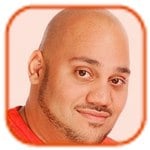 Posted by Andru Edwards Categories: Movies, Music, Television, Break-ups, Dating,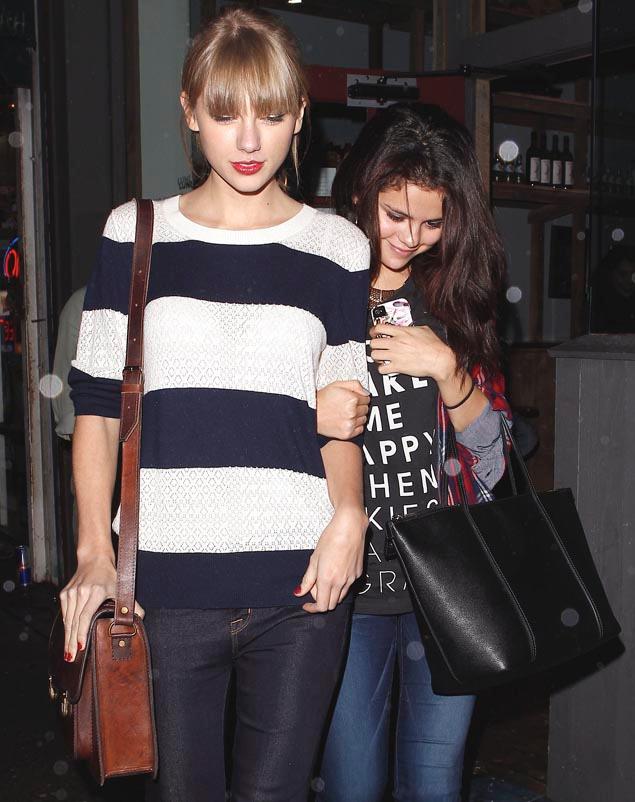 Taylor Swift is reportedly responsible for getting Selena Gomez to get back together with Justin Bieber.
The couple reunited last weekend after the 20-year-old "Love You Like A Love Song" singer's best pal Taylor, 22, reminded her that she is "crazy" about the "Boyfriend" singer, whom she dumped two weeks ago because of trust issues.
Taylor and Selena were spotted on a girls' night out on Saturday night and enjoyed dinner at Osteria La Buca in Hollywood. "When Selena hung out with Taylor she was really stressed out and frazzled about everything with Justin. But Taylor reminded her how crazy Justin is over her and to just try to stay above the fray. The problem between them stemmed from Justin texting other girls. So Selena is embarrassed by what he did because it makes her look stupid, that he would talk to these other girls, and she is also embarrassed that everyone is so invested in their relationship now because of his actions," a source said.
Click to continue reading Taylor Swift Got Selena Gomez to Take Justin Bieber Back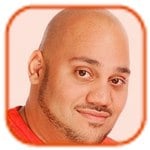 Posted by Andru Edwards Categories: Music, Dating,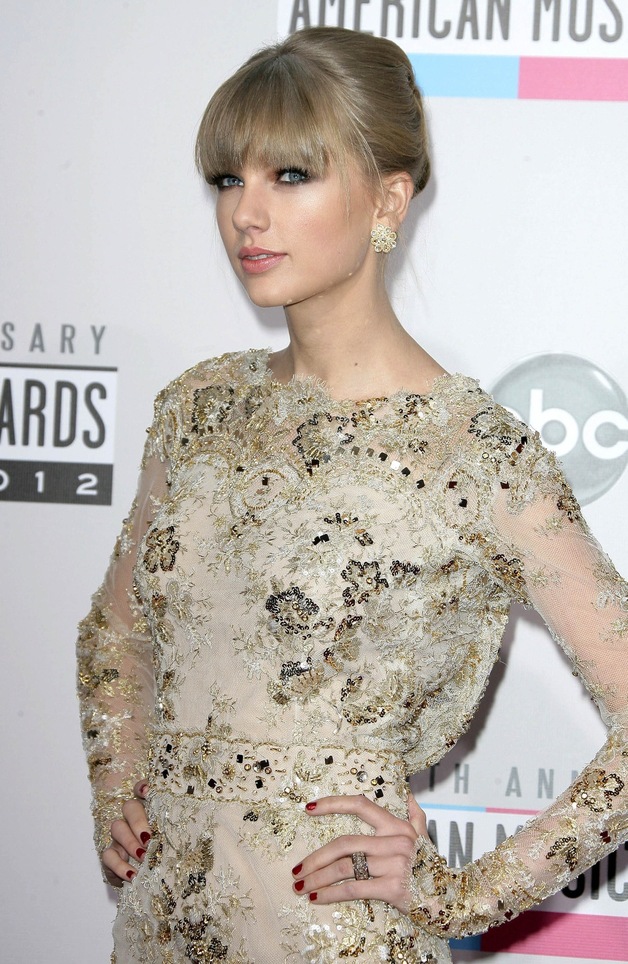 Taylor Swift has a "committee" to vet her new boyfriends.
The "Trouble" singer - who is dating One Direction lothario Harry Styles - makes decisions about her love life entirely based on what her close group of girlfriends think and says they come up with solutions to problems together.
"I am totally a girl's girl! My girlfriends have stopped me from making a lot of bad choices. Your girlfriends are objective, they don't feel the desperate passionate feelings you're feeling. They just see that he cheated on you, he lied about it - and you still consider this as a viable option? We are totally those girls who say, 'He said he wants me back, do I text him back? Do I not text him back What do I do? Freeze him out? Yeah, OK, freeze him out.' It's a committee," she said.
Ladies man Harry, 18, should take notice that Taylor, 22, recently insisted cheating is a total deal breaker for her and she would never put up with a man who strayed. "I can't deal with someone cheating on you. I don't ever want to end up in a relationship that isn't fair ever again," she has previously said.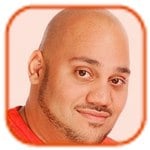 Posted by Andru Edwards Categories: Movies, Dating, Child Stars, Features,
Emma Watson has learned to "quality control" people around her.
The Harry Potter actress - who is currently dating student Will Adamowicz - approaches her relationships differently as she grows older, and wishes she had done the same in her formative years.
"I wish someone had told me at 15, 'You accept the love that you think you deserve.' I would have approached my relationships completely differently if they had. I like this idea of quality control - that we don't have to accept just anyone into our lives. People talk about love as though it just happens to you - as though you're a victim in it all, when actually you can make good choices and bad. But women have a natural tendency to want to nurture and take care of men. I tend to date people who are quite introspective. I like deep thinkers."
Emma has had trouble with friends in recent years, struggling to find a sold group when she first went to the US to study at Brown University in 2009:
Click to continue reading Emma Watson's Quality Controlled Friends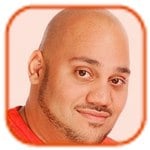 Posted by Andru Edwards Categories: Music, Rants,
Lady Gaga has slammed her "lifelong friends" for "betraying" her.
The "Marry the Night" hitmaker admitted she has had a "challenging" year marred by creative struggles - including criticisms her "Born this Way" single was too similar to Madonna's "Express Yourself" - professional disagreements and her own body image issues in an open letter to her fans.
"Today is a really happy day for me. The past year was a challenge, and I'm so happy to have my spirit back. I felt in chains at times," she wrote on her Little Monsters website.

In what is believed to be a reference to her dispute with director Joseph Kahn over a scrapped "Born this Way" video treatment, she added, "Whether it be the record label disagreeing with me on single choices, or directors who could only create an idea of 'gaga' or what I've 'done before' and not able to move forward, and there was also of course the incessant dragging of the most important single of my career in dead-beaten-horse-mud. Then there were all the personal moments. Betrayed by lifelong friends, mentors I've had for years suddenly taking advantage of me, and a massive struggles with my body image.(sic)"
Click to continue reading Lady Gaga Slams Her Friends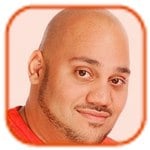 Posted by Andru Edwards Categories: Movies, Break-ups, Child Stars,
Jodie Foster has advised Kristen Stewart that she will "survive" her cheating scandal.
The Beaver actress - who worked with the Twilight Saga star on Panic Room in 2001 - thinks it is important for her friend to stay strong in the wake of public scrutiny over her affair with director Rupert Sanders and though she knows the 22-year-old beauty will be changed by the incident, she wants her pal to remember the storm will eventually go away.
"My mother had a saying, 'This Too Shall Pass.' God, I hated that phrase. It always seemed so banal and out of touch, like she was telling me my pain was irrelevant. Now it just seems quaint, but oddly true ... Eventually this all passes. The public horrors of today eventually blow away. And yes, you are changed by the awful wake of reckoning they leave behind. You trust less. You calculate your steps. You survive. Hopefully in the process you don't lose your ability to throw your arms in the air again and spin in wild abandon. That is the ultimate F.U. and - finally - the most beautiful survival tool of all. Don't let them take that away from you," she wrote in The Daily Beast.
Click to continue reading Jodie Foster: Kristen Stewart Will Survive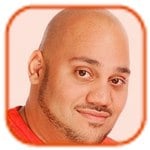 Posted by Andru Edwards Categories: Movies, Music, Drugs, Obituaries,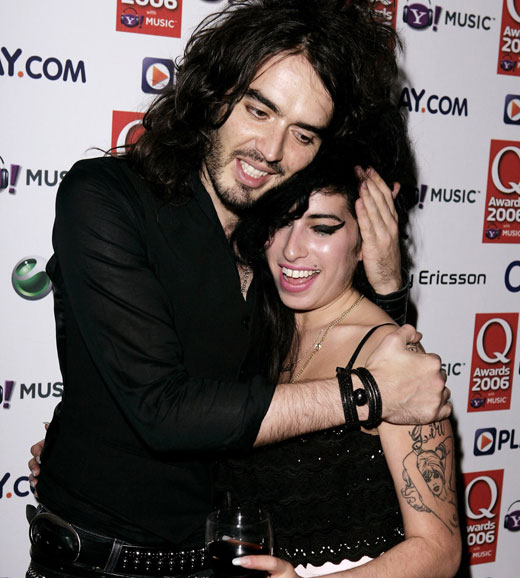 Russell Brand wishes he had helped Amy Winehouse come off drugs.
The comedian - who has been sober for over 10 years after battling heroin addiction - has revealed he still feels guilty about not helping the late soul singer get clean when he first realized she was struggling with addiction.
"I got clean at the age of 27, the age Amy was when she died. Amy's death was a paradoxical unsurprising shock. I felt like I could have done something to help -- to give her the chance I had. When she died, it was this feeling of, 'Agh, I knew that was going to happen.' And I had this flickering sense that I should have done something about that. I feel a bit guilty that there was nothing I did."
The 37-year-old funnyman recalled seeing the troubled star - who was found dead in her London home last July - on the party scene and being disturbed by her behavior, prompting him to ask others to help her.
Click to continue reading Russell Brand Regrets Not Helping Amy Winehouse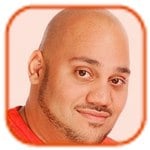 Posted by Andru Edwards Categories: Music, Pregnancies,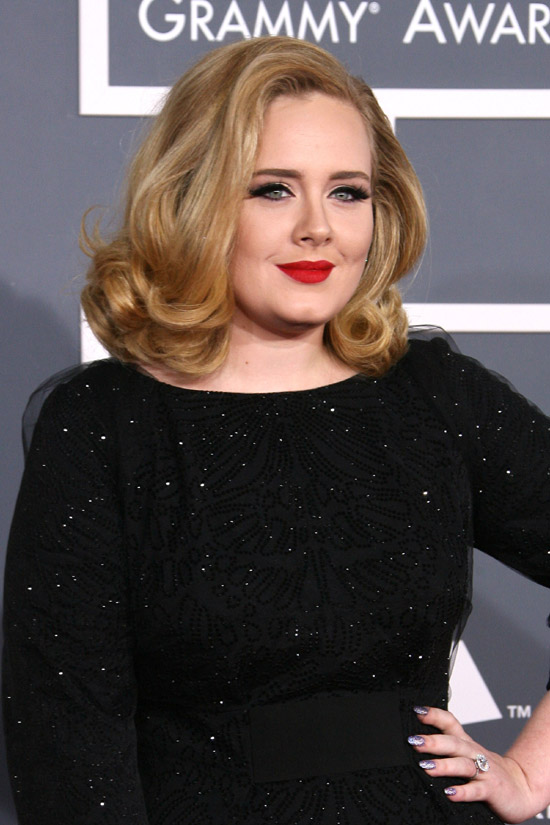 Katy Perry thinks Adele being pregnant is "so cute." The "Teenage Dream" singer is a huge fan of humble British star Adele - who briefly appeared in Katy's Part Of Me 3D movie singing her praises - and says she is delighted her fellow singer is expecting a baby.
"I love the fact that she's going to have a baby. That's so cute of her. She's such a good woman. And she was really nice in my movie, saying nice things about me. I've always loved her," Katy said.
Click to continue reading Katy Perry Thrilled for Adele
© Gear Live Media, LLC. 2007 – User-posted content, unless source is quoted, is licensed under a Creative Commons Public Domain License. Gear Live graphics, logos, designs, page headers, button icons, videos, articles, blogs, forums, scripts and other service names are the trademarks of Gear Live Inc.