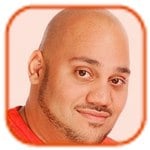 Posted by Andru Edwards Categories: Music, Celebrity Babies, Features, Obituaries,
Kurt Cobain is like "Santa Claus" to his daughter.
Frances Bean Cobain was just a baby when her famous father committed suicide in 1994 and her mother Courtney Love says it is hard for the 21-year-old artist to hear other people's stories and memories of her dad because she has none herself.
"You have to put yourself in Franny's shoes when it comes to her father because she feels like she's related to Santa Claus. Like, everyone loves him but she says she retains no memory of Santa Claus. Whereas I can remember him, his laugh, what he was like in bed, and how he was with her," Courtney said.
Courtney - who, like her late spouse, has battled drug addiction - feels grateful her daughter is "sensible" and hopes she won't follow in her parents' footsteps: "The cool thing about Frances is that she knows she's related to two junkies. I mean, she might smoke pot, maybe, but she's sensible. I thank God she was never introduced to prescription drugs when she was grown up."
Click to continue reading Frances Bean Cobain Has No Memories of Kurt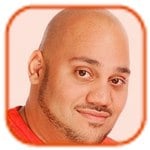 Posted by Andru Edwards Categories: Television, Rants, Rivalries,
Frances Bean Cobain has accused Kendall Jenner of venting her problems in public for attention. The 20-year-old model - who is the daughter of Courtney Love and the late Nirvana frontman Kurt Cobain - doesn't think Kendall is a bad person but advised the 17-year-old 'Keeping Up With The Kardashians' star to try to deal with her issues privately instead of getting strangers to throw her a "pity party."
Frances reignited her feud with Kendall, which began earlier this week, on Friday night, writing, "Everyone's problems are relative and I in no way meant to demean your issues but publicly complaining about how hard your life is, is completely self serving. It's asking for attention. If you are feeling like #### talk to someone who you trust as opposed to fishing for sympathy from your followers. I don't know you nor do I think ur a bad person. I believe that venting about ones problems via the Internet is a blatant cry for attention. We all have experienced pain. I try to deal w/ pain in a manner that pertains to my real life not in a way where strangers throw me a pity party. To each their own though man. It's not my life, live it in whatever manner you want to. (SIC)"
Click to continue reading Frances Bean Cobain, Kendall Jenner Feud Continues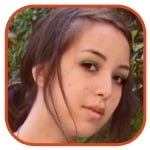 Posted by Robin Paulson Categories: Television, Rants, Rivalries,
Kendall Jenner ought to be more selective about the things she writes on Twitter these days.
The Keeping Up with the Kardashians star was blasted by Frances Bean Cobain - daughter of the late Kurt Cobain and Courtney Love - on the microblogging site over what Cobain believed to be an insensitive and idiotic comment. "Just wish things could be easier sometimes mann (sic)," Kendall wrote, to which Cobain sounded off:
"i'd rather be a scumbag than a f--king idiot. Praise high IQ's, good taste & awareness about the state of the world... oh ya, not to mention, CANCER, famine, poverty, draught, disease, natural disasters, Death. F--k, Humans are so self involved... oh shh. There are kids on earth abandoned&homeless who forcibly drink contaminated water because clean water isn't accessible... I'd like to thank my parents for providing me with a high IQ & I'd like to thank my grams for encouraging me not to be a self absorbed idiot (sic)."
Click to continue reading Frances Bean Cobain: Kendall Jenner Is a F****ing Idiot
Read More

| Daily Mail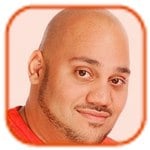 Posted by Andru Edwards Categories: Music, Legal Issues,
Courtney Love no longer has control of Kurt Cobain's image rights.
The Hole frontwoman agreed to hand over the rights to her late Nirvana singer husband's name, likeness and appearance to their daughter Frances Bean Cobain, 19, in 2010, documents obtained by website The Fix have revealed.
The documents show that Courtney agreed to step down as Acting Manager of End of Music (EOM) LLC - the business responsible for generating cash from the rocker's publicity rights - after she received a $2.75 million loan from her daughter's trust fund. The money was transferred to EOM and then put into an account in Courtney's then-attorney's name. Until the loan is paid back, Courtney won't receive any money from the deals related to Kurt that have been formed by Frances and her advisors since December 2010, which means she could lose out on a fortune.
Click to continue reading Courtney Love Loses Kurt Cobain Image Rights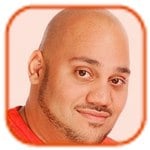 Posted by Andru Edwards Categories: Music, Drugs, Rants, Rumors,
Frances Bean Cobain wants her mother Courtney Love banned from Twitter.
The 19-year-old daughter of Courtney and late rocker Kurt Cobain has hit back at claims Dave Grohl - who was a member of Nirvana with her dad - tried to make a move on her, which her mother claimed she had heard from a friend of Frances'.
"While I'm generally silent on the affairs of my biological mother, her recent tirade has taken a gross turn. I have never been approached by Dave Grohl in more than a platonic way. I'm in a monogamous relationship and very happy. Twitter should ban my mother," said the teenager, who has been estranged from her only parent for a few years.
Frances obtained a restraining order against her mother in 2009 and court papers recently released claimed she was terrified the Hole singer would cause both of their deaths in a fire:
Click to continue reading Frances Bean Wants Courtney Banned from Twitter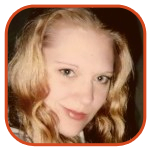 Posted by K.C. Morgan Categories: Music, Child Stars, Rants, Rivalries,
Rocker Courtney Love is best-known, these days, for ranting via social media, Twitter and Facebook most often. Love released a new rant directed toward her daughter Frances Bean Cobain on Thursday, just one day after Frances' eighteenth birthday.
The various posts (and there are several) accuse Frances of destroying Courtney's life. One reads: "youve done a damned good job frances of destroying anything i could build." Another: "Why would you leave me and my life in tatters like this."
Moment later, Love abruptly changed tactics with this: "I long for your kiss and your sweet head smell, I long for youm I ache for youm I die for you every day."
Courtney Love lost guardianship of Frances less than one year ago. The two have been engaged in public warfare ever since. France Bean Cobain is the only daughter of Courtney Love and the late music icon Kurt Cobain.
(FYI - You can also follow VIP Breakdown on Twitter.)
Read More

| E! Online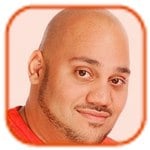 Posted by Andru Edwards Categories: Music, Drugs, Legal Issues, Rumors,
Courtney Love fears her daughter will die of a drugs overdose.
The Hole singer, who has 17-year-old Frances Bean with late husband Kurt Cobain, admits she is concerned by the amount of money the teenager receives under the terms of the Nirvana frontman's will, particularly as she no longer lives with her mother.
"She is going to be 18 on 15 August. Thank God, because then this whole palaver will be done. She lives in a mansion by herself. A 17 year old getting $40,000 a month is outrageous to me, that's on top of them paying for the mansion. She lives with her nanny, and Grandma Wendy and Kim - Kurt's mother and sister - live two doors down, but there's no drug testing going on. It's a lot of money for a normal person. It's enough money to kill her, if she is doing drugs, enough money to be gone by the time she's 22," Courtney - who was banned from contacting Frances last year by a court - said.
Despite her concerns, Courtney also thinks Frances is too sensible to go off the rails and says the teenager has turned down many opportunities to become famous in her own right:
Click to continue reading Courtney Love Fears Frances Bean Will Overdose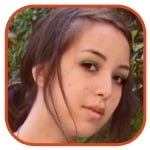 Posted by Robin Paulson Categories: Music, Child Stars, Drugs, Legal Issues, Rants, Rumors,
Although Courtney Love initially appeared to be tight-lipped when the news broke that she lost custody of her daughter, Frances Bean Cobain, the troubled musician has now broken her silence.
No stranger to blasting ludicrous remarks on Facebook, Love used the social networking site to spew hateful thoughts about her 17 year-old daughter, whose father was the late Kurt Cobain.
"I hate to sound cold but any kid of mine who pulls this s**t has lost her position… she was deceptive, she lied and she's lying to herself… My daughter is not always honest. The fact is fbc [Frances Bean Cobain] is deluded. She thinks she has all this money. The point is I have all the money she has. Frances is clearly deluded that she can buy her grandmother a small house in la [Los Angeles]. I'd love to see how that works. They'll incubate her [sic] til shes 18 and then have her sign all the [sic] indnemofications."
This is not the first time Love has lost custody of Frances Bean; Love's lawyers assure that she did not have a drug relapse and the matter was simply Frances Bean's decision to live with her grandparents over her mother.
In the end, however, Love ends her internet tirade with words that somewhat resemble that of a woman showing motherly care (despite what she had said previously).
Click to continue reading Courtney Love Slams Daughter on Facebook
Read More

| Daily Mail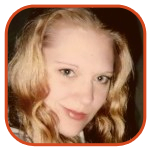 Posted by K.C. Morgan Categories: Music, Celebrity Babies, Legal Issues, Rumors, Where Are They Now?,
After a "long period of unstable conduct" and failure to appear in court this last Friday, Courtney Love lost legal control of her daughter.
Frances Bean, 17, is the only child born to Love and late father Kurt Cobain. The new guardians appointed to Frances are Kurt's mother Wendy O'Connor and sister Kimberly Dawn.
Courtney Love has not yet responded to the reports.
Read More

| Perez Hilton

Johnny Depp once saved Courtney Love's life.
The Pirates of the Caribbean star had to give the Hole singer - who has a history of drink and drug abuse - the kiss of life when she collapsed after a heavy session.
"Nobody has ever loaned me money. I mean, I was going to die on a few occasions. Johnny Depp gave me CPR on one. That's as close as I ever got. I was watching that movie where he plays Dillinger, and I was like 'Mother f***er, I never had myself any JD except CPR,'" Love said.
Courtney - widow of Nirvana frontman Kurt Cobain - also revealed strangers gave her money following her financial difficulties earlier this year. She and her 17-year-old daughter Frances Bean are currently staying at a New York hotel while they waits for work to be completed on a nearby apartment, and she admits they've been treated like royalty.
She told Britain's Style magazine: "They are the best staff in the world. When my bank account got frozen, we had $14.32 a week, so we lived off the kindness of strangers. The guy at the travel agency put his credit card down for the hotel. How insanely nice is that? And we are on the sixth floor. Not love nor money will buy you this floor."
© Gear Live Media, LLC. 2007 – User-posted content, unless source is quoted, is licensed under a Creative Commons Public Domain License. Gear Live graphics, logos, designs, page headers, button icons, videos, articles, blogs, forums, scripts and other service names are the trademarks of Gear Live Inc.