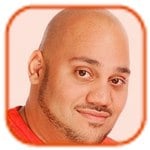 Posted by Andru Edwards Categories: Music, Television, Dating,
Donald Trump has warned Katy Perry against John Mayer. The billionaire businessman has bizarrely taken to offering relationship advice, telling the "I Kissed a Girl" singer she should be wary of John, with whom she has had an on/off relationship since the summer.
"@katyperry is no bargain but I don't like John Mayer. he dates and tells - be careful Katy (just watch!) (sic)," he tweeted.
Donald does have a point, as John has dated a number of famous women, including Jessica Simpson, Jennifer Aniston, Cameron Diaz and Jennifer Love Hewitt, and not always been private about it. He once famously described having sex with Jessica as "like crack cocaine to me."
However, he was upset when made the subject of the track "Dear John" by another of his famous ex-girlfriends, Taylor Swift. "I was really caught off-guard, and it really humiliated me at a time when I'd already been dressed down. I mean, how would you feel if, at the lowest you've ever been, someone kicked you even lower? It made me feel terrible. Because I didn't deserve it. I'm pretty good at taking accountability now, and I never did anything to deserve that. It was a really lousy thing for her to do."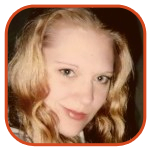 Posted by K.C. Morgan Categories: Television, Legal Issues, Videos,
During a recent appearance on Justice with Judge Jeanine (it's on Fox News), Sarah Palin said that she agrees with Donald Trump and supports his birther investigation. You can hear her comments in the video above.
Trump has publicly attacked President Barack Obama, demanding to see his birth certificate, because evidently he watched a lot of Fox News during the 2008 election. Sarah Palin, whose party lost the election, was quick to take his side. She appreciates "that the Donald wants to spend his resources on something that so interests him and so many Americans."
Click to continue reading VIDEO: Sarah Palin Votes Yes for Donald Trump Investigation
Read More

| Perez Hilton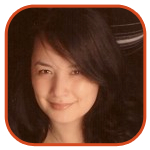 Posted by Veronica Santiago Categories: Music, Sports, Television, Break-ups, Divorce, Legal Issues,
UPDATE #2: The two have since kissed and made up. Jameson will not be filing any charges and Ortiz is reportedly moving back into the home.
UPDATE: Ortiz has now accused Jenna Jameson of being an Oxycontin addict.
Over the past few weeks, a number of celebrities connected to NBC's Celebrity Apprentice program have found themselves in the headlines—and for unfortunate reasons. Up until recently, Jesse James had been taking up the majority of the spotlight - that was until last weekend.
On Friday, it was revealed that Poison frontman Bret Michaels has been hospitalized for a brain hemorrhage. The 47-year-old, who is still listed in critical condition, is being treated at an undisclosed location.
Although an "official medical report from doctors" has not yet been released by the star's fansite, Michaels' former billionaire boss gave what he claims to be an informed statement to the press. Trump, who is reportedly in touch with people close to the singer, told TMZ that Bret is in "big, big trouble and the prognosis is not great."
Click to continue reading More Celeb Apprentice Drama: Tito Ortiz Arrested
Read More

| TMZ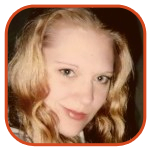 Posted by K.C. Morgan Categories: Movies, Music, Rumors,
Parade magazine will soon release a "What People Earn" issue which details the income earned by Hollywood's elite for the fiscal year of 2008, a year which was extremely rough on the finances of many average Americans.
The issue reports that Jennifer Aniston earned a hefty $27 million, which trumps the paltry $2.25 mill Britney Spears raked in during 2008. Taylor Swift out-earned Brit with $5.5 million, which still pales when compared to Beyonce's stunning $80 million in earnings.
So who's the biggest star of them all, the top earner for the year 2008? Is it Brad Pitt, Will Smith, Donald Trump? The winner, earning the most in the last calendar year, is Mattel with a whopping $3.3 billion. Barbie - still hot after all these years. Now, that's star power.
According to the issue, celebrity salaries trump the average American's yearly earnings by an extreme amount: the stars earn around 115 times more money than you do. Too bad about the recession - Barbie might've made it up to 4 billion on the year.
Read More

| Parade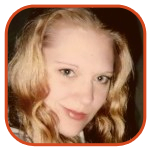 Posted by K.C. Morgan Categories: Music,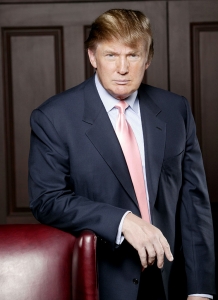 Recently, talk show superstar Oprah Winfrey made a plea to Rihanna, saying "love doesn't hurt" and advising the young singer to put herself before her relationship with Chris Brown. Donald Trump has likewise offered up some advice for the young couple…but true to form, he's much more confrontational about it.
"She better get the hell out," Trump said of the singing star. "If she goes back, she's a loser and she doesn't deserve to have any future success."
But thanks to all the media attention and the fact that none of the celebrities who talk to the media can keep Rihanna's name off their lips, I think she'll manage beautifully, career-wise.
Read More

| Popeater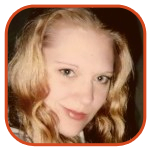 Posted by K.C. Morgan Categories: Television, Kind Acts, Legal Issues, Breaking News,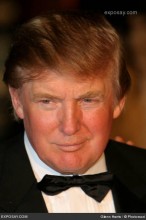 Ed McMahon's foreclosure troubles are finally coming to a close - and not in the way any of us expected. When the aging star announced his financial problems might soon leave him homeless, the world was shocked and dismayed. But, Ed, you used to announce Johnny Carson! Thanks to multi-millionaire Donald Trump, McMahon can continue kicking golf balls around his property - and the bank can stop breathing down his neck.
The Donald will purchase the McMahon home, circumventing foreclosure and keeping Ed in the style to which he has become accustomed - and the two didn't even have to get married first. "I don't know the man, but I grew up watching him on TV," Trump told the media.
Click to continue reading Ed McMahon: Trump to the Rescue
Read More

|
E! Online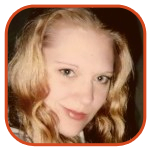 Posted by K.C. Morgan Categories: Movies, Break-ups,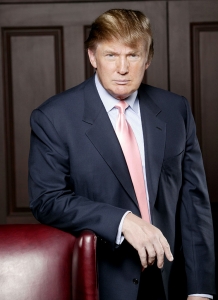 Romantic relationships are a private, personal affair. Unless, of course, you're a celebrity. Then, you (and your broken heart) are just media fodder. And Donald Trump might just cash in on the publicity action, too.
The famed tycoon unleashed a string of comments to the press on the subject of Get Smart star Anne Hathaway and her headline-grabbing breakup from four-year romantic partner Raffeallo Follieri. Follieri, who lives in Trump Tower, was recently arrested for fraud. If that wasn't bad enough, he was also ditched by his brunette gal pal. But don't worry - Follieri has a friend in Trump.
"She hasn't remained very loyal to him, has she?" Trump posed the question to Access Hollywood. "So when he had plenty of money, she liked him, but then after that, not as good, right?"
Even while The Donald bashed the Hollywood star, he had some positive comments on Follieri (whose bail is set at a staggering multi-million dollar sum). "I've heard he's very nice." Well, then, it must be true! "According to the help, no problems." Did Donald Trump just honestly refer to his employees as "the help" - is anyone else taken aback by this?
© Gear Live Media, LLC. 2007 – User-posted content, unless source is quoted, is licensed under a Creative Commons Public Domain License. Gear Live graphics, logos, designs, page headers, button icons, videos, articles, blogs, forums, scripts and other service names are the trademarks of Gear Live Inc.