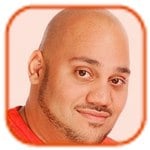 Posted by Andru Edwards Categories: Television, Rumors,
Lindsay Lohan's father has accused his fiancee of being a liar with a drinking problem.
Michael Lohan has hit back at Kate Major - who told police officers he threatened to kill her with a knife at their home in Florida on Monday night, after they got into a heated fight that led her to blast him on Twitter - and insists he was only trying to protect their 13-month-old son, Landon.
"My son Landon and nanny are with me. Kate's been having a lot of problems lately with her drinking and pill use and after catching her drinking again tonight, I threatened to take my son away from her, she started this whole thing on Twitter," the 53-year-old told gossip website RumorFix.com.
Michael, who denies threatening Kate in anyway, claims he called the police to prove Kate "lied" about the incident on Twitter: "I actually had my neighbor over who is a sheriff, but after hearing of Kate's sick tweets, I called the police to prove she lied. Soon after they came, they realized she lied they left."
Click to continue reading Michael Lohan Hits Back at Fiancée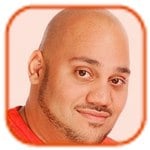 Posted by Andru Edwards Categories: Music, Legal Issues,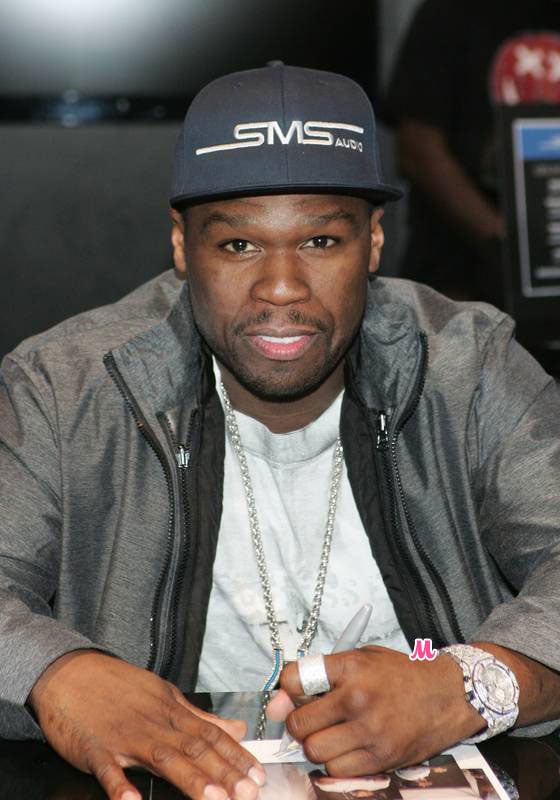 50 Cent has been given three years probation in a domestic violence case.
The rapper - real name Curtis Jackson - was accused of kicking his ex-girlfriend Daphne Joy, the mother of his second child, during an argument at her home in Toluca Lake, California, in June, however, in a sentencing hearing today he avoided jail after striking a plea deal with the court. According to TMZ, prosecutors agreed to drop a criminal charge for misdemeanour domestic violence against the 38-year-old star in exchange for him pleading no contest to one count of misdemeanor vandalism.
50 was given three years probation in court today and ordered to 30 days of community service, as well as counseling. The star was also ordered to pay Daphne $7,100 for the damage caused to her home during the incident.
The Grammy Award-winning rapper originally faced five charges, including one count of misdemeanor domestic violence and four counts of misdemeanor vandalism, following the incident on June 23. Police officers were called to the property, where Daphne claimed she locked herself in her bedroom after she got into an altercation with 50 but said he kicked down the door and kicked her, resulting in an injury.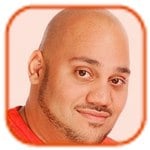 Posted by Andru Edwards Categories: Music, Break-ups, Meltdowns,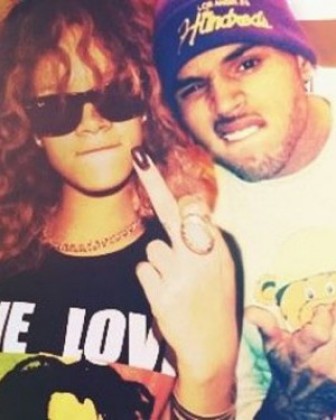 Rihanna won't stop seeing her ex-boyfriend Chris Brown just because other people want her to.
The 24-year-old star has attracted lots of criticism since she started meeting up with the 22-year-old singer again in recent months following his violent assault of her in February 2009 - for which he was convicted.
Rihanna even recorded the track "Birthday Cake" with Chris and although she doesn't expect her fans to understand her decision she is adamant it is hers to make.
"I respect what other people have to say. The bottom line is that everyone thinks differently. It's very hard for me to accept, but I get it. People end up wasting their time on the blogs or whatever, ranting away, and that's all right. I don't hate them for it. Because tomorrow I'm still going to be the same person. I'm still going to do what I want to do," she said in an interview with Elle.
Click to continue reading Rihanna Won't Stop Seeing Chris Brown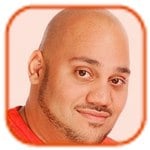 Posted by Andru Edwards Categories: Break-ups, Legal Issues, Meltdowns,
Hugh Hefner's son, Marston, has been sentenced to a 52-week domestic violence program for allegedly assaulting his girlfriend.
The 21-year-old eldest son of the Playboy mogul was accused of kicking Playmate Claire Sinclair and punching her in the stomach during at fight at their Pasedena apartment on February 12. He was subsequently charged with inflicting corporal injury on a spouse or cohabitant and entered a plea of "no contest" in court yesterday.
Marston also stood accused of damaging Claire's laptop during the fight, although that charge was dismissed. According to TMZ.com, the judge ordered him to stay away from Claire - who was pictured moving out of their home just days after the alleged attack. The 20-year-old model quit Playboy while the case was ongoing, and originally said she would drop the charges if Marston apologized publically and sought psychological help.
Marston has previously admitted to having extremely high standards when it comes to women, having grown up in the Playboy Mansion. "My, like, expectancy for what girl I'm going to get is, like, so f*****-up. I've just been around really hot women my entire life, so the average high school girl won't do it for me," he told GQ.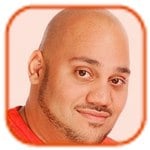 Posted by Andru Edwards Categories: D-List, Break-ups, Legal Issues, Meltdowns,
Like daughter, like father: Michael Lohan has been sentenced to two years probation.
The 51-year-old showbiz patriarch - who is the father of troubled actress Lindsay Lohan - entered a plea of no contest to four domestic violence charges in a Tampa, Florida court yesterday, but escaped a possible four-year jail sentence.
"He will not serve any jail time," said his lawyer Michael Perry.
In addition to probation, Michael - who was arrested following an altercation with former fiancee Kate Major on October 25 - will spend four months working at the Teen Challenge International program and must undertake domestic violence classes and his lawyer hopes he will "benefit" from the sentence.
"I believe he was pleased with the result, he should be. It was a good result and it will benefit him," said his lawyer.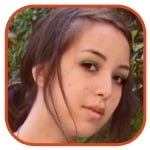 Posted by Robin Paulson Categories: D-List, Legal Issues, Meltdowns, Mug Shots,
Whether it's paparazzi- or crime-related, Michael Lohan can't keep his mug away from the cameras.
The father of the equally-infamous Lindsay Lohan was arrested in Fort Lauderdale this morning for abusing his girlfriend, Kate Major. This is the second time this year that Lohan has been arrested for domestic violence against Major.
Police responded to a call from Lohan's apartment complex around 1:10 a.m., but he was taken to St. Joseph's Hospital for chest pains prior to his arrest. Once he checked himself out, he was on his way to Hillsborough County's jail.
More details are to be released later today, according to Tampa police.
Read More

| E! Online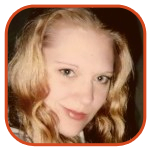 Posted by K.C. Morgan Categories: Movies, Television, Kind Acts, Legal Issues, Meltdowns, Rumors, Where Are They Now?,
Nicolas Cage is a free man… and he's got reality's Dog the Bounty Hunter to thank for it. The mulleted TV star posted the $11,000 bond to get Cage released after the actor was arrested on charges of domestic violence and disturbing the peace over the weekend in New Orleans, LA.
"I am truly a dedicated fan of Mr. Cage and will not be granting any interviews about my client, as I wish to respect his privacy," Dog explained in a statement to E! News. "I performed my duties as a bail bondsman and not in connection with our show. This is what I do for a living."
TMZ has managed to get video footage of an incident that preceded Cage's arrest. In the video, the actor appears to be arguing with several people (his wife included) inside a tattoo parlor. According to witness statements, the actor grabbed his wife during their argument.
Read More

| E! Online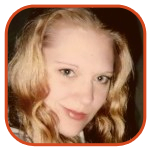 Posted by K.C. Morgan Categories: Music, Rumors,
Star magazine and Radar Online are sticking behind their story that Britney Spears called ex-husband Jason Alexander to complain about current flame Jason Trawick -- and Brit sent them a very public message on Thursday.
Her Twitter page offered up this little gem: "PS--Star Magazine, Radar Online, Jason Alexander and the rest of you liars, Ya'll can kiss my lily white southern Louisiana ass!" (First things first: we want the Twitter page checked for accuracy. No southerner should ever spell y'all incorrectly.)
Click to continue reading Britney Spears Fires Back Against Tabloids
Read More

| E! Online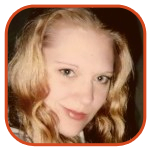 Posted by K.C. Morgan Categories: Music, Legal Issues, Rumors,
UPDATE: You can read Britney's Twitter response here.
Radar Online is offering exclusive audio of what is purportedly a conversation between pop princess Britney Spears and her husband for one day Jason Alexander (not the Seinfeld actor; different guy).
In it, "Britney" says that current boyfriend Jason Trawick has been beating her. In one memorable moment, the woman on the tape says her father has a "shotgun … and he's just waiting to use it."
Waiting for what? In any event, Alexander talked about this and much more with Star magazine, saying that Britney's life has "turned into a nightmare."
But the Spears camp says no way. They are categorically denying the audio clip, telling TMZ it is "so obviously fake as to be laughable."
"Suffice it to say, Jason Trawick has never laid a hand on Britney [Spears]," they said in a prepared statement.
Click to continue reading Britney Spears: Audio Recording a Fake
Read More

| TMZ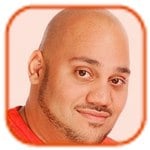 Posted by Andru Edwards Categories: Movies, Break-ups, Celebrity Babies, Meltdowns,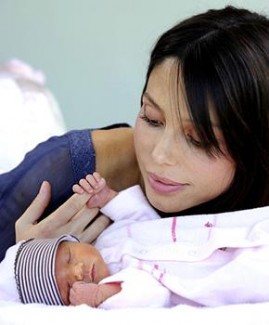 Oksana Grigorieva turned down a $15 million settlement offer from ex-lover Mel Gibson because he wanted shared custody of their daughter.
The Russian singer - who is currently involved in a bitter custody battle with Mel for their 11-month-old daughter Lucia - refused the huge financial offer because she didn't want the "unstable" actor getting so much access to their child.
"The $15 million was a proposal that I walked away from because he wanted 50 per cent custody of an infant when he's unstable."
Oksana also claims Mel punched her in the head while she was holding Lucia, during an argument on January 6. "Mel ran in and started screaming all kinds of nasty words. Then he just hit me twice with his fist. Boom, boom, to my head and my mouth. I fell on top of the bed. I'm just covering the baby and not protecting myself. He proceeds to choke me with both his hands," she said in an interview with People magazine.
The 40-year-old beauty alleges the 54-year-old actor used a mixture of threats and pleading to convince her not to leave him after the incident:
Click to continue reading Oksana Grigorieva Turned Down Mel Gibson's $15 Million
© Gear Live Media, LLC. 2007 – User-posted content, unless source is quoted, is licensed under a Creative Commons Public Domain License. Gear Live graphics, logos, designs, page headers, button icons, videos, articles, blogs, forums, scripts and other service names are the trademarks of Gear Live Inc.