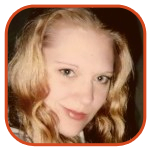 Posted by K.C. Morgan Categories: Television, Videos, Where Are They Now?,
Lea Michele, 12, radiated star power long before millions heard her voice on FOX's hit Glee. In the video above, Michele is being interviewed for a documentary later picked up by MTV's The Seven.
She talks to cameras openly about her experiences on Broadway, explains that she's still "a normal kid," and remains poised and engaging throughout.
Documentary filmmakers Louis Alvarez and Andrew Kolker recall the young Lea Michele in brief asides, remarking that she had a "thousand-watt personality."
"I can do anything and that's how I kind of stay sane in this really tough, dog-eat-dog business," she explains. It took 10 years, but the Emmy-nominated actress has managed to convince many that her words are true: she really can do anything.
Read More

| Entertainment Tonight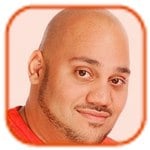 Posted by Andru Edwards Categories: Movies, Rants,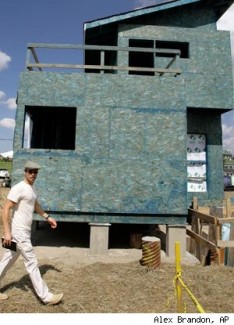 Environmentally-conscious Brad Pitt has hinted the executives responsible for the Gulf of Mexico oil spill deserve the death penalty.
The Inglourious Basterds star speaks out against those behind the oil rig explosion in April - which caused the worst environmental disaster in US history with millions of gallons of oil flooding into the sea - in a new documentary If God is Willing and Da Creek Don't Rise.
"I was never for the death penalty before - I am willing to look at it again," Brad said of the people responsible for the disaster.
The oil spill, which happened after an explosion on the BP operated Deepwater Horizon rig, resulted in the decimation of wildlife and habitat of marine and coastal animals, as well as loss of livelihood for many fishermen and other people who depend of the area for work. As yet the root cause of the disaster remains unconfirmed.
Brad's comments are at the end of the documentary, filmed by Spike Lee, about the effects of Hurricane Katrina on the city of New Orleans, Louisiana - the closest major US city to the Deepwater rig - five years after the hurricane devastated the city, leaving 80 per cent of it waterlogged. Brad spearheaded the Make it Right project after the natural disaster, which built 150 affordable and sustainable homes in one of the areas of New Orleans that was worst hit.
Click to continue reading Brad Pitt Wants Death Penalty For Oil Spill Executives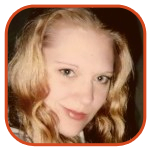 Posted by K.C. Morgan Categories: Movies, Music, Paparazzi Videos, Rumors, Where Are They Now?,
As we've been reporting, Oscar-nominated actor Joaquin Phoenix purportedly dropped out of movies back in 2009 to focus on his musical career. The career switch has been documented, or at least that's the claim, by Phoenix's brother-in-law Casey Affleck.
From the word go, public opinion has been pretty strong that the whole thing was some sort of hoax. Now, Affleck and Joaquin Phoenix are actually shopping the project around…and no one's really figured it out yet.
Click to continue reading Is the Weird Joaquin Phoenix Documentary For Real?
Read More

| LA Times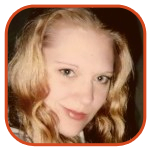 Posted by K.C. Morgan Categories: Movies, Music, Rumors,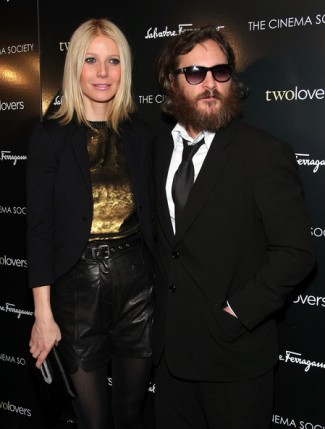 Almost all of Hollywood has lodged an opinion or repeated a rumor in regard to Joaquin Phoenix and his recent wacky behavior, appearance changes and career switch. Now, his very last motion picture co-star, Gwyneth Paltrow, is speaking up about what she thinks of the whole affair.
If Phoenix's claim that he has left acting to focus solely on music is to be believed, Gwyneth Paltrow will be his final on-screen leading lady. The couple starred together in Two Lovers, the film which is supposed to be Phoenix's last.
Click to continue reading Joaquin Phoenix Co-Star Gwyneth Paltrow Weighs In
Read More

| E! Online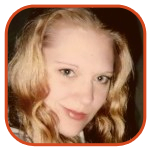 Posted by K.C. Morgan Categories: Movies, Music, Meltdowns, Rumors, Where Are They Now?,
At fist, Joaquin Phoenix's startling announcement, appearance and actions were shocking - suddenly and without warning he grew a bushy beard and said see ya to the industry that made him a star. Upon announcing he would no longer be acting, Phoenix stated that he would now be focusing on his music.
When the media and the fans actually heard him perform, suddenly Phoenix's act started to become funny. He won laughter when he appeared on Letterman and became a winning Oscar joke thanks to Ben Stiller a few nights later. But now, many think Phoenix is taking things way, way too far.
Did it all just stop being funny?
During a performance at the LIV club in Miami, Phoenix recently jumped off stage to confront an audience member. Reportedly, the rapper/actor had to be dragged back on stage before he was escorted out. The camera crew that's been almost constantly at the ex-actor's side, led by Casey Affleck, was present. The same crew accompanied Phoenix to his now-infamous Letterman appearance.
Click to continue reading Joaquin Phoenix: One Joke Over the Line?
Read More

| MSNBC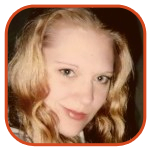 Posted by K.C. Morgan Categories: Movies, Music, Photos, Rumors, Where Are They Now?,
Joaquin Phoenix recently made the shocking announcement that he was leaving his film career behind and subsequently began growing a wild, untended beard and letting his brown locks hang long. He also seems to be launching a new career as a rapper.
The actor offered some insight into his new look in The Sun.
"It's been important for me to just do something that's extreme—that really separates me from that public Joaquin Phoenix persona," he explained. His look certainly is extreme. But then the actor-turned-something else added, "Maybe I'm just lazy."
Many have said the Phoenix career switch-up is all a hoax, part of some sort of promotional effort for a documentary which, it's said, is being created by Casey Affleck and Phoenix. A lackluster performance given by Phoenix seems to confirm the rumors. By the way, the video of Phoenix falling off the stage is still being bandied about the Internet.
Read More

| Popeater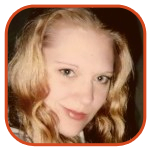 Posted by K.C. Morgan Categories: Movies, Rumors,
When Academy Award nominee Joaquin Phoenix announced his retirement from film, the news came as a bit of a shock. When he further stated that he'd be eschewing screen fame for the music industry, it was quite a surprise.
But when we heard him perform, everyone began to wonder if perhaps Phoenix wasn't as serious as he originally sounded in his statement. Surely a guy with his acting chops can't hope to survive on bad raps!
Now, new rumors are coming to light in this odd little acting/rapping melodrama. Some say Phoenix is working with Casey Affleck on a documentary which films the actor's odd behavior (including his Las Vegas performance, which ended with Phoenix falling off the stage).
A source with no name told EW very plainly that Phoenix himself stated, "It's a put-on." As in, one big hoax.
Is it?
Read More

| Popeater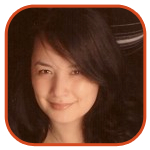 Posted by Veronica Santiago Categories: Television, Videos,
Even though she walked away as one of the biggest names of 2008, Sarah Palin isn't exactly pleased with those who became famous along with her. In an interview for a documentary called Media Malpractice, the Alaska governor said she found it interesting how others benefitted from her campaign run.
"I did see that Tina Fey was named entertainer of the year and Katie Couric's ratings have risen. I know that a lot of people are capitalizing on, oh I don't know, perhaps some exploiting that was done via me, my family, my administration — that's a little bit perplexing, but it also says a great deal about our society."
Click to continue reading Sarah Palin Airs Her Opinions About Katie Couric and Tina Fey
Read More

| CNN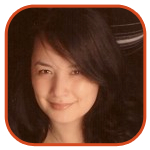 Posted by Veronica Santiago Categories: Music, Television, Divorce, Videos,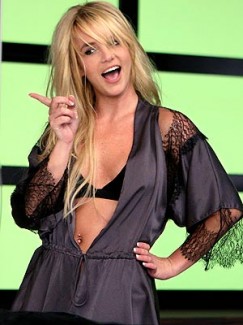 What do Barack Obama and Britney Spears have in common? They both have plans to deliver their own message in separate primetime specials.
To help promote her sixth album (and to show the world that she's finally back on track), Britney Spears will open up her life for an upcoming MTV documentary. The feature - titled Britney: For the Record - will give fans behind-the-scenes access into the pop star's life. Shot over a three-month period, the 90-minute piece includes video of Spears in the recording studio and preparing for the VMAs.
In the doc (which can be previewed after the jump), the revamped 26-year-old will also candidly address the craziness from the past couple of years. Britney hopes this special will allow her to tell her side of the stories.
Click to continue reading Britney Spears Opens Up in MTV Documentary
Read More

|
Futon Critic
© Gear Live Media, LLC. 2007 – User-posted content, unless source is quoted, is licensed under a Creative Commons Public Domain License. Gear Live graphics, logos, designs, page headers, button icons, videos, articles, blogs, forums, scripts and other service names are the trademarks of Gear Live Inc.