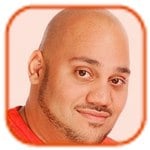 Posted by Andru Edwards Categories: Movies, Rumors,
Ellen Page has called the sexual abuse allegations against X-Men director Bryan Singer "super disturbing."
The actress, who stars in X-Men: Days of Future Past, has spoken out about Bryan's ordeal, after two men accused him of abuse when they were teenagers.
According to the Hollywood Reporter, the star called the claims "super, super disturbing" and said, "I guess the truth will come out in the way that it does, but it's hard to hear about someone being in that situation, someone you like working with." But whatever happens in the case, she said, "I do think that there's a systematic issue of people in places of power manipulating and abusing young people."
Bryan, 48, was hit with a second sexual abuse lawsuit this month after a man accused him of allegedly abusing him at a London hotel with Broadway producer Gary Goddard when he was just 17.
Click to continue reading Ellen Page: Bryan Singer Claims Are Disturbing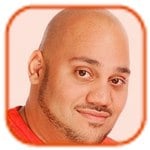 Posted by Andru Edwards Categories: Movies, Legal Issues, Rumors,
Bryan Singer has been hit with a second sexual abuse lawsuit.
The X-Men: Days of Future Past director has now been accused by a British man of allegedly abusing him at a London hotel with Broadway producer Gary Goddard when he was just 17. The unnamed man's lawyer, Jeff Herman, announced during a Los Angeles press conference yesterday that his client, now in his 20s, had decided to take legal action after reading Michael F. Egan's similar claims last month.
The 31 year old recently alleged he had been made to perform sex acts on the filmmaker at the age of 15 during a Californian house party after being plied with drugs and alcohol. Holding up a picture of his unidentified client posing with Bryan and Gary at the 2006 premiere of Superman Returns in London's Leicester Square, Jeff - who also represents Michael - said, "He did this to support Mike, he realized he wasn't the only one this happened to."
Click to continue reading Bryan Singer Hit with Second Sexual Abuse Lawsuit
Ashley Olsen is dating Bennett Miller.
The fashion designer and former child star has been spotted with the Moneyball director numerous times in recent weeks and even accompanied him to Philip Seymour Hoffman's funeral in New York on February 7.
Bennett was close to Philip - who died of an apparent heroin overdose on February 3 - after directing him in 2005's Capote, for which he won the Oscar for Best Actor.
Ashley, 27, and Bennett, 47, have previously been spotted at Dan Tana's restaurant in Los Angeles in January, where he was working on editing his film, Foxcatcher. "They were introduced and have started dating," a source said.
Ashley previously dated businessman David Schulte for around a year until the beginning of 2014 and previous to that she was with The Hangover actor Justin Bartha between 2008 and 2011.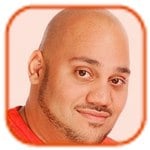 Posted by Andru Edwards Categories: Movies, Hook-ups, Rumors,
Rupert Sanders allegedly still has feelings for Kristen Stewart.
The Snow White and the Huntsman director's marriage to model Liberty Ross crumbled when his fling with the 23-year-old actress was exposed in Los Angeles in July 2012, and he is reportedly still pining over the brunette beauty.
"His family is wrecked. Even though he has admitted to everyone in his life that the long-brewing affair was a terrible idea, he still hasn't been able to get over his feelings for Kristen. He fell in love with her a long time before he laid a finger on her, and he's finding it difficult to shake," a source said.
The 42-year-old filmmaker is still friends with Kristen, who split from her long-term boyfriend Robert Pattinson in May 2013 after they struggled to move past her "momentary indiscretion," and hopes they might have a future together. "Rupert, against all better judgement, still holds out hope that he and Kristen can get things going again, but he's completely deluded - she would never put her career on the line like that again," the insider added.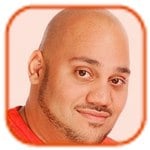 Posted by Andru Edwards Categories: Movies, Features,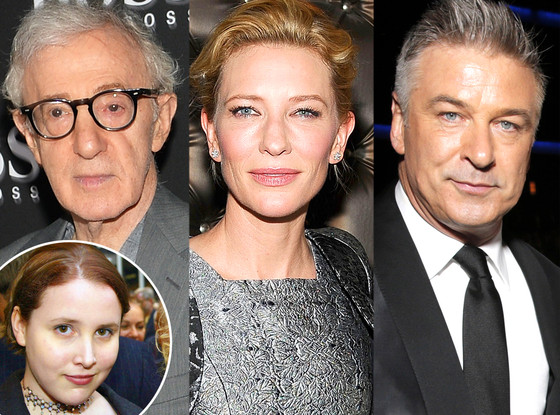 Alec Baldwin and Cate Blanchett have responded to Dylan Farrow's open letter.
The director's 28-year-old adopted daughter published a letter in the New York Times on Saturday in which she accused her adoptive father, Woody Allen, of sexually assaulting her when she was seven. The letter also asked various actors who had worked with Woody - including Alec and Cate - how they would feel if it was their child.
Responding to a fan asking if he felt he should apologise to Dylan, Alec - who has daughters Ireland, 18, and Carmen, five months - wrote on Twitter, "What the f&@% is wrong w u that u think we all need to b commenting on this family's personal struggle? You are mistaken if you think there is a place for me, or any outsider, in this family's issue [sic]."
Click to continue reading Alec Baldwin Responds to Dylan Farrow's Letter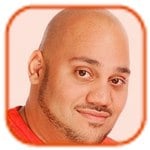 Posted by Andru Edwards Categories: Movies,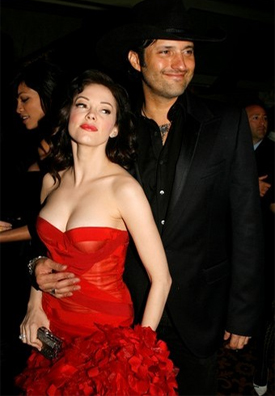 Rose McGowan has mocked her former fiance Robert Rodriguez.
The 40-year-old actress - who was in a relationship with the Sin City director for two years until 2009 - claimed the filmmaker's planned remake of 1968 futuristic film Barbarella ground to a halt because he turned his back on a huge budget as he "doesn't know" how to work outside of his home state of Texas.
When asked during a Facebook Q&A how close the remake - in which she would have starred in the title role made famous by Jane Fonda - came to being made, she said, "We had $80 million to shoot it in Germany, but he pulled the plug because he doesn't know how to shoot outside of Texas."
The director previously claimed he didn't want to make the movie in Germany because it would mean being away from the five children he has with ex-wife Elizabeth Avellan for too long: "Germany offered us a $70 million budget, which would have been by far the biggest budget I ever would have had for a movie. But I had to shoot it in Germany and post it in Germany. Nothing against Germany, but I have five kids and I was like, 'God, I don't know if we can do that. I don't know if I can be away that long.' It was a real bummer. We had all this artwork and screen tests of what it would look like. It was a really cool, R-rated, sexy version of a Star Wars movie... It was gonna be really great."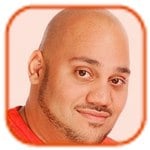 Posted by Andru Edwards Categories: Movies, Weddings,
Kate Bosworth and Michael Polish have got married.
The 30-year-old actress and the 42-year-old film director - who got engaged in August 2012 - tied the knot yesterday with an intimate ceremony in front of 50 to 75 of their closest pals at The Ranch at Rock Creek, Montana, according to US Weekly magazine.
The lavish event took place on the mountain top with the beaming bride, who wore a traditional white strapless dress with a full train, arriving in a stunning horse-drawn carriage. Family and friends of the loved-up couple were given Polaroid cameras and were asked to take as many snaps as possible of the romantic day before posting them on a board in the main lodge that said, "Love is..."
Kate - who has been dating the director since 2011 - recently admitted Michael is the "soulmate" she had dreamed of meeting as a child: "I had forgotten my ideal relationship. When I go home to my childhood bedroom I see all the quotes I wrote about meeting a soulmate. Just through growing up and having relationships that didn't work I forgot that side of things and it became about, 'How do we make this work?' When I met Michael all of that magical side of believing in a soulmate returned. I'm really grateful because I believe it's rare. I believe that we're two people who have found their way though difficulties in life, unpacked their baggage and realize it's the same baggage."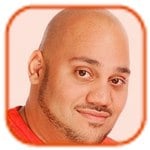 Posted by Andru Edwards Categories: Movies, Divorce,
Michael Moore is divorcing his wife of 21 years.
The Fahrenheit 9/11 director filed a complaint against his producer partner, Kathleen Glynn, on June 21. According US news site MLive, Michael, 59, and Kathleen, 55, no longer live together and court papers have say there is "no reasonable likelihood that the marriage can be preserved."
The couple have no children together but have a long working relationship with Kathleen acting as producer on several of Michael's projects including the controversial documentaries Capitalism: A Love Story and Sicko. The former couple also co-wrote a book together called Adventures in a TV Nation.
Michael is said to be worth around $50 million and won an Oscar for Bowling for Columbine in 2003. Their marital home is believed to be worth $1.2 million.
Click to continue reading Michael Moore to Divorce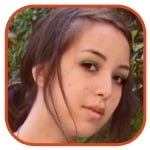 Posted by Robin Paulson Categories: Movies, Dating, Photos, Rumors,
Are Ellen Page and Alexander Skarsgard the new Kristen Stewart and Robert Pattinson?
Perhaps in a bid to drum up some buzz (congratulations - you've got it!) for his upcoming film The East, director Zal Batmanglij posted this photo of his two leads on Twitter. Though a friend close to the pair claim that they're just pals, Ellen liked the photo enough to retweet it on her own page, adding the caption, "Canadian tuxedo party," in regards to their matching denim looks. While they could be friends, the co-stars look a little more than just that in the photo. I guess we'll just have to see whether or not they really are an item once the film is out of theaters!
(FYI - You can also follow VIP Breakdown on Twitter.)
Read More

| People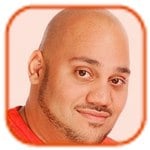 Posted by Andru Edwards Categories: Movies, Drugs, Legal Issues, Meltdowns,
Baz Luhrmann is praying for Lindsay Lohan.
The Great Gatsby director thinks the 26-year-old actress, who is currently in the midst of a 90 day court-ordered stint in rehab after pleading no contest to lying to police about driving during a car crash in California last June, is hugely talented and he hopes she can get her life and career back on track.
"I have known Lindsay since she was very young. She's a talented girl. I pray that she can bring herself back to the place where she came from because she is a talented actress. I feel for her, I really do," the 50-year-old Australian moviemaker said.
The Moulin Rouge director also voiced his support for another tabloid favorite, Kim Kardashian, who he thinks looks "elegant" pregnant: "I met her the other night, about two weeks ago. I had dinner with her and Kanye at a friend's place. She's an extraordinarily elegant woman, pregnant. I was really struck by her grace."
© Gear Live Media, LLC. 2007 – User-posted content, unless source is quoted, is licensed under a Creative Commons Public Domain License. Gear Live graphics, logos, designs, page headers, button icons, videos, articles, blogs, forums, scripts and other service names are the trademarks of Gear Live Inc.