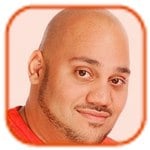 Posted by Andru Edwards Categories: Movies, Child Stars,
Lindsay Lohan had to go to hospital after suffering a bad asthma attack, according to her mother.
The 26-year-old actress was taken to the Mount Sinai Medical Center in New York City on Sunday night after complaining of severe chest pains which she believed were a symptom of pneumonia. According to Dina, 50, the high pollen count in the city triggered her daughter's asthma, which was so severe she had to have medical attention.
"Lindsay had not been feeling well all last week following a week of high pollen counts in New York. She has had bronchial asthma ever since she was little," Dina said.
It was the showbiz matriarch who made Lindsay go to the hospital because she was so worried about the state of her breathing. "Dina brought Lindsay to the hospital emergency room herself. She's at Dina's home now, resting. Her mother is keeping a close eye on her. She's safe," a source told New York Daily News.
Click to continue reading Lindsay Lohan Had an Asthma Attack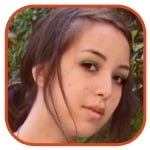 Posted by Robin Paulson Categories: Movies, Child Stars,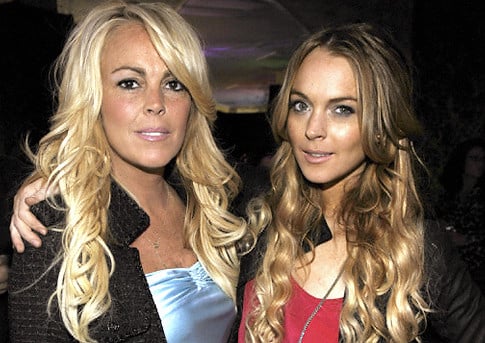 "I was born into the business. My mother was an entertainer. It was natural. But yes, in the next life, I might not do it."
- Dina Lohan opens up about pushing her daughter Lindsay into the lime light as a child star.
(Make sure to check out our other notable quotes.)
Read More

| New York Daily News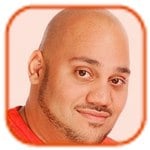 Posted by Andru Edwards Categories: Movies, Television, Child Stars, Rants,
Lindsay Lohan's dad has accused her mother of ruining her life. The patriarch told RadarOnline that there is trouble brewing between the parents of the former Disney star and her siblings.
After hearing that Dina Lohan - the mother of Lindsay, her sister Ali and brothers Cody and Michael - is starring in a reality show, Michael ranted about her participation.
"Are you kidding me? She's out of her mind. What is she trying to do the same to someone else? Her reality career is in full drive? Please? She just lied about that too! First, producing a movie starring my son Michael, then a cameo on a show, then her own show!" he said.
Michael said that his ex-wife should not take credit for their children's skyrocketing careers as they did the work themselves: "She brought OUR kids to many levels of success? Please, Lindsay is the talented one; she did it on her own. And as for Ali, her beauty got her in the door! Dina never made it in the modeling or entertainment business! If she accomplished anything, Dina destroyed the kids by lying to them and alienating them from me after the divorce!"
Click to continue reading Michael Lohan: Dina Destroyed Lindsay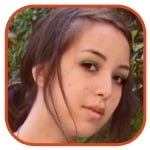 Posted by Robin Paulson Categories: Movies, Child Stars, Legal Issues, Rivalries, Rumors,
What is an unemployed actress to do while she awaits her trial for a stolen $2,500 necklace? Concern herself with more important matters like dropping her last name, of course!
Lindsay Lohan keeps the tabloid spotlight on herself with the announcement -- via her mother, Dina -- that she will be dropping her last name. Madonna, Beyonce, and Prince do it, sure, but isn't it only acceptable if you're a musical artist (or... Fabio)?
"Lindsay is dropping the Lohan and just going by Lindsay... Plus, me and [younger daughter] Ali will be officially changing our last names back to my maiden name, Sullivan," Dina explained.
A source close to the family sheds some light on the rationale behind the name game.
"It's a way for them all to start over. No one in the family want anything to do with Lindsay's father [Michael Lohan] anymore and that includes sharing a last name."
So what does the ever-hopeful Papa Lohan have to say about all this hubbub regarding contempt for his surname?
Click to continue reading Lindsay Breaks-Up With Her Last Name
Read More

| Pop Eater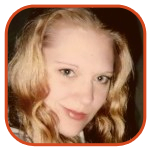 Posted by K.C. Morgan Categories: Television, Child Stars, Rivalries,
Glee has never shied away from controversy. The show took some well-publicized flak for making comments about Lindsay Lohan during Gwyneth Paltrow's guest-starring stint ("Lindsay Lohan is totally crazy, right?" and "How many times has Lindsay Lohan been to rehab?") . . . but that doesn't mean they're going to pass up new jokes.
Two well-placed (and very funny) jokes aimed at Lindsay's mom Dina Lohan on Sunday night have managed to get Linds, et al., riled up again. During the much-anticipated scene between Glee guest star Katie Couric and Jane Lynch (playing coach Sue Sylvester), the anchor told Sue that she is the Loser of the Year. Sylvester beat out Dina Lohan, Tiger Woods, the economy and also Dina Lohan's dog Sparky Lohan, among others, to gain the title.
Dina has fired back with a rant given to E! News. "[Glee] has targeted everyone from gays to lesbians, Asians, disabled and each other . . . several groups are going after the producers, including mothers' groups."
She went on to say the "dance numbers are amazing," but "the writers need to be nice and more creative as opposed to being hurtful."
Some people just can't take a joke. But we understand that the Lohans are finding little to laugh about these days (Lindsay is facing potential felony charges, though she's only recently finished another of her rehab stints), so we've got some advice for Dina, Linds and the rest of the family: If you want people to stop cracking jokes about you, stop being ridiculous.
Read More

| E! Online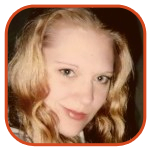 Posted by K.C. Morgan Categories: Movies, Music, Child Stars, Videos,
"After serious thought and conversation last night … with all due respect to those who have both gotten on my nerves for reporting things that weren't true, (as well as things that were), I want to make a public statement that I will not be commenting on ANYTHING relating to my daughter Lindsay [Lohan], or ANYTHING my ex wife Dina, or any 'sources' related to her, might say."
Michael Lohan released that statement out of nowhere this week, just days after multiple comments to the press regarding his role in his daughter's life. "I realize how my statements and actions have had a ripple effect on [my family]…the things I have said and done, have caused hurt, pain and embarrassment for all of them."
Just to be clear, Lohan added: "I WILL NOT respond, in ANY way to what is said or done, to me."
Lohan ended his statement (which we've paraphrased in the interest of brevity) with a polite request that no one contact him again. He sent his statement to CNN, one of the least-watched news agencies in the world … and frankly, we expect to hear from him again very soon.
Read More

| CNN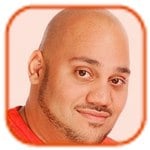 Posted by Andru Edwards Categories: Movies, Child Stars, Drugs, Legal Issues,
Lindsay Lohan has passed two drug tests.
The actress - who was ordered by a court to agree to random screening under the conditions of her recent probation hearing for driving under the influence (DUI) convictions - is said to be doing well in her bid to stay sober.
"She is clear of illegal substances. She has already taken two tests and passed both," a source revealed.
The 23-year-old star - who was also told she must wear an alcohol-monitoring SCRAM bracelet - has impressed her parents with her bid to stay "on the straight and narrow."
Her father Michael Lohan - who has repeatedly claimed the actress needs treatment for prescription drug addiction - said, "I am happy for her. She's on the straight and narrow. I hope it continues."
Michael and ex-wife Dina Lohan - who have feuded bitterly over their famous daughter - appeared before a judge in New York yesterday and claim their ongoing dispute over child support for their three kids is now resolved, leaving them to focus on helping Lindsay.
Click to continue reading Lindsay Lohan Passes Drug Tests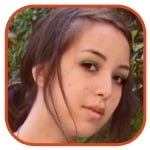 Posted by Robin Paulson Categories: Movies, Dating, Meltdowns, Rumors,
If one were to believe all the tabloid reports regarding who dated Heath Ledger before his untimely death, he would have been with at least three women (I'm sure there will be more to come)!
According to a taped phone conversation between Dina Lohan and her ex-husband Michael Lohan, their famous daughter Lindsay Lohan was seeing The Dark Knight star at the same time Gemma Ward and Mary-Kate Olsen were!
"[Lindsay] was dating Heath when he died… I don't know if you know that, but I know cause I would drop her off and they were friends, very, very close… That f***ed her up," Dina tells Michael in the tapes.
Are we now pinning every young celebrity's depression and problems on Ledger's death?
The release of these tapes comes shortly after Michael sold an unsettling recorded conversation between him and Lindsay, where the troubled starlet seems to have a meltdown. Those Lohans sure know how to command that media spotlight!
Read More

| Us Magazine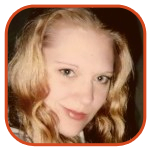 Posted by K.C. Morgan Categories: Movies, Music, Television, Child Stars, Drugs, Rumors, Where Are They Now?,
"The more pressure I put on her, the more likely she is to eventually do the right thing." This is parenting advice straight from Michael Lohan, current Jon Gosselin running buddy and father to Lindsay Lohan.
Committing truly poor party-planning, Daddy Dearest has informed the press of his intentions to give Linds an intervention - well before the event actually takes place. Talk about spoiling the surprise.
"When Lindsay doesn't adhere or listen to what I say about serious situations, I feel I have to speak publicly to put pressure on her," Michael explained his leaking this sensitive info to the press.
Allegedly, Lindsay has been abusing pills - namely, Adderall, Zoloft and other prescription drugs. According to Michael Lohan, he and ex-wife Dina (Lindsay's mom) have already discussed the intervention.
Read More

| Perez Hilton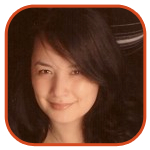 Posted by Veronica Santiago Categories: Music, Television, Videos,
Earlier this month, we introduced you to Ali Lohan's new single. Now we're getting our first look at the video for 'All the Way Around.'
While the video does a good job of making the reality star look far more wholesome than her bigger sister, I'm confused as why this was constructed with clips found on Living Lohan's editing floor. Seriously - if I wanted to see more Dina Lohan, I'd actually watch the show.
© Gear Live Media, LLC. 2007 – User-posted content, unless source is quoted, is licensed under a Creative Commons Public Domain License. Gear Live graphics, logos, designs, page headers, button icons, videos, articles, blogs, forums, scripts and other service names are the trademarks of Gear Live Inc.