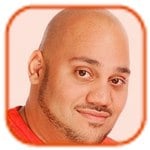 Posted by Andru Edwards Categories: Music, Features,
Demi Lovato has praised Ke$ha for seeking help in rehab.
The "Heart Attack" hitmaker - who sought professional help herself back in 2010 for personal issues - is proud of the 26-year-old singer for admitting she was battling with an eating disorder and she is adamant that she'll overcome her troubles.
"I wish her the absolute best and I think she is doing a really great thing for herself. It's really great when you take time out of a schedule that everybody wants you. There are so many things, you work so hard and then you kind of forget about yourself, and you don't really get to treat the things that everyone has like stress. You just kind of throw yourself into work. When I took that experience, I needed it to live. It taught me a lot and it helped me a ton. I wish her the absolute best. She's a really sweet girl and she's going to be fine," she said, speaking to reporters backstage at the Grammy Awards last week.
Click to continue reading Demi Lovato Praises Ke$ha for Rehab Decision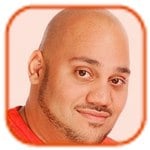 Posted by Andru Edwards Categories: Music, Television, Dating, Rumors,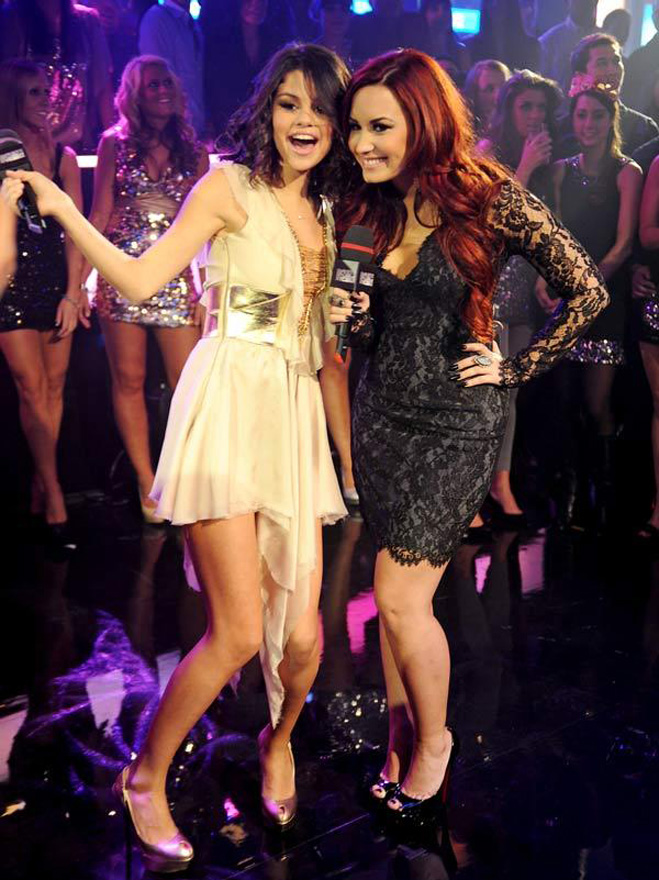 Demi Lovato "spearheaded" Selena Gomez's reunion with Justin Bieber.
The pair - who dated for two years until breaking up at the start of 2013 - have been spending more time together fueling speculation that they've reconciled.
Selena's pal Demi - who developed a close friendship with the singer after working together on the set of Barney & Friends in 2002 - is taking some time off and has encouraged the brunette beauty, who is suffering from autoimmune condition lupus, to do the same and spend it "with her family and Justin."
"There is zero time table to return to concerts or movies. She is enjoying her time away from work and spending it with her family and Justin. This was spearheaded not only over her lupus situation but the more she has been talking to Demi Lovato who is on her own break really made Selena take a look at her life and realize what is important and that is to enjoy some normality while she is young," a source said.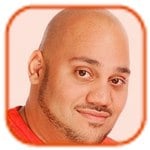 Posted by Andru Edwards Categories: Music, Television, Drugs,
Miley Cyrus insists she didn't pressure Joe Jonas into smoking marijuana.
The former Jonas Brothers star recently revealed the "Wrecking Ball" hitmaker and his former girlfriend Demi Lovato introduced him to the drug while they were all young stars working for the Disney Channel, but Miley says she didn't make Joe do anything he didn't want to.
"If you want to smoke weed, you're going to smoke weed. There's nothing that two little girls are going to get you to do that you don't want to do. I thought maybe he was saying that like it was going to make him look badass," she said.
Click to continue reading Miley Cyrus: I Didn't Make Joe Jonas Smoke Weed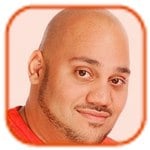 Posted by Andru Edwards Categories: Movies, Music, Television, Dating, Engagements, Rumors,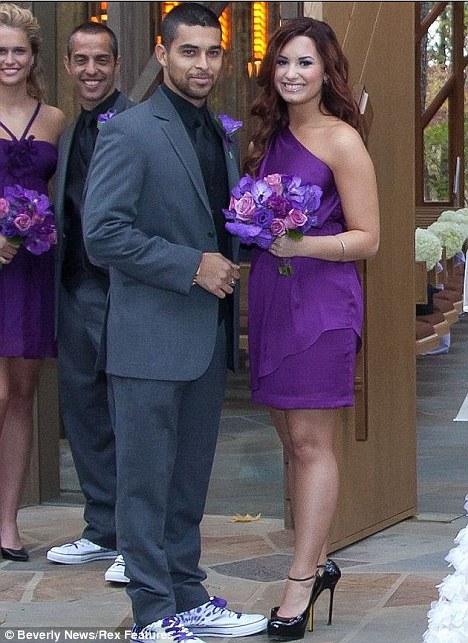 Wilmer Valderrama has reportedly bought an engagement ring for Demi Lovato.
The That '70s Show actor, who secretly rekindled his romance with the former X Factor judge earlier this year, has sparked speculation he may propose to the 21-year-old beauty after being spotted buying a diamond sparkler from Tiffany & Co. last month. "It looked like an engagement ring, but could have just been a nice expensive ring he was giving to Demi. He was really low-key at the store and was trying to stay under the radar," an eyewitness said.
The 33-year-old actor allegedly engraved the ring with a special message reading, 'With you and by you always,' which he also wrote in a Twitter message to mark Demi's 21st birthday in August. "I've been so proud of the strength & commitment you've gained 4 life, keep inspiring us all! Happy birthday my @ddlovato! With & by u always [sic]," he wrote.
Click to continue reading Wilmer Valderrama to Propose to Demi Lovato?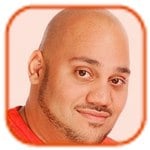 Posted by Andru Edwards Categories: Music, Television, Features,
Demi Lovato found it challenging to complete her book because she didn't use a ghost writer.
The 21-year-old singer struggled to find the time to write her tome, Staying Strong: 365 Days A Year, which is comprised of inspirational quotes and ideals Demi uses everyday in her life to reach her goals and stop her from relapsing into drug use, bulimia and self-harming, problems she has beaten.
"[The hardest part was] finding the time to sit down and write. A lot of people don't really write their own books [they have ghost writers], which is probably something that anybody who's not a natural author really needs," she said.
Ultimately though, the pressure to get the book to the publishers on time inspired Demi: "You have a deadline, and it needs to be finished!"
Click to continue reading Demi Lovato Admits Writing Her Book Was a Challenge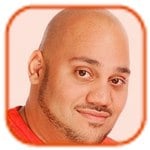 Posted by Andru Edwards Categories: Music, Television, Rants, Rivalries,
Joe Jonas has been slammed as a "bad artist" by Dylan Sprouse.
The former Jonas Brothers star gave a revealing interview earlier this week in which he claimed he felt working for Disney meant he had to "sugarcoat" his true self and had little choice or creative input into his work.
But now his fellow former Disney star Dylan - best known for starring with twin brother Cole in The Suite Life of Zack & Cody - has hit out at his "bulls**t" comments, insisting Joe was more likely dazzled by fame than being prepared to make his own decisions. In a blog post, Dylan wrote, "I think it's bulls**t that they were being robbed of choice or creativity. If they wanted too, they could have told Disney 'No.' Cole and I did this hundreds of times and we ended up all right. The only reason they didn't is because, like many of the people on that channel, I think they fell for the allure of fame... Nowadays artists just assume they have to do what they are told by their proprietors because there is a 'rigid structure to achievement.' It is nothing more than a scheme to rob you of your individuality and capitalize the gain they acquire from such treachery. If you believe this, not only are you incredibly foolish, but you are a BAD ARTIST [sic]."
Click to continue reading Disney Star Calls Joe Jonas Out on "Bull****"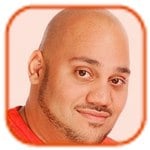 Posted by Andru Edwards Categories: Movies, Music, Television, Break-ups, Dating, Drugs, Meltdowns, Features,
Joe Jonas has claimed Miley Cyrus and Demi Lovato encouraged him to try marijuana.
The squeaky clean star has said his fellow Disney Channel stars - who are both three years younger than him - pressured him into smoking a joint when they were teenagers. "The first time I smoked weed was with Demi and Miley. I must have been 17 or 18. They kept saying, 'Try it! Try it!' so I gave it a shot, and it was all right. I don't even smoke weed that often anymore," Joe, 24, told Vulture.
The singer also opened up about his rocky relationship with Demi, claiming the X Factor judge - who went to rehab for "physical and emotional issues" in 2010 - was actually struggling with full-blown "drug abuse" and he only stayed with her because he wanted to help her. "I really got to know her and got to see the ins and outs of what she was struggling with, like drug abuse. I felt like I needed to take care of her, but at the same time I was living a lie, because I wasn't happy but felt like I had to stay in it for her, because she needed help. I couldn't express any of that, of course, because I had a brand to protect," he recalled.
Click to continue reading Joe Jonas: Miley Cyrus and Demi Lovato Introduced Me to Weed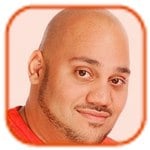 Posted by Andru Edwards Categories: Music, Television, Child Stars,
Demi Lovato has reached out to Paris Jackson. The X Factor judge - who spent time in rehab for an eating disorder, self-harm and emotional issues in late 2010 - took to Twitter following 15-year-old Paris' alleged suicide attempt, encouraging her to "be strong."
"Dear Paris Jackson, don't let bullies to let you down. We believe in you!! Stay strong, Please," she wrote.
Click to continue reading Demi Lovato Reaches Out to Paris Jackson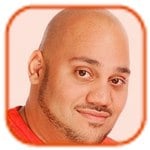 Posted by Andru Edwards Categories: Music, Television, Break-ups,
Demi Lovato was furious when Joe Jonas broke up with her.
The X Factor judge found it hard to forgive the Jonas Brothers singer - whom she met on the set of Camp Rock in 2007 - when he dumped her out of the blue in 2010, but the pair have since put their differences aside and become firm friends.
"We were in a relationship and we broke up, and at one point, I was really mad at him. Now, I can, fortunately, say, that him and his brother Nick, have always been there for me, and are literally family, and like brothers. We have a great friendship. And we may not be as close as we used to be, but that's OK," she said.
Joe swiftly moved on to Twilight star Ashley Greene after splitting from Demi just before the Disney stars were about to hit the road on their 'Camp Rock 2: The Final Jam' tour, and the 20-year-old singer confessed it wasn't easy getting over him. "When you go through heartbreaks and things like that, you always have in mind somebody. It's like when you hear a song on the radio that reminds you of somebody, you're going to be reminded. But keeping that in mind... it's a delicate balance," she mused.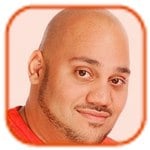 Posted by Andru Edwards Categories: Music, Television, Features,
Demi Lovato has discovered she has a secret half-sister. The "Skyscraper" singer has revealed she recently reconnected with her long lost older sibling, who she only found out about this year.
The 20-year-old star told Long Island, New York web radio station WBLI on Monday, "I think my fans would be excited to learn that I just got to know I have an older sister that I've never known my whole life. I actually have a third sister that I didn't even know about until this year. She's in her thirties. She's my half-sister, but I talked to her for the first time in my life when I turned 20. I asked her 'Why haven't you ever contacted me?' and she said 'I never wanted you to think that I ever wanted anything from you, so I've just kind of been waiting to see if you wanted a relationship.' I thought that was so incredible!"
The X Factor judge, who has two other sisters Dallas and Madison - also recently rekindled her relationship with Wilmer Valderrama for the third time.
© Gear Live Media, LLC. 2007 – User-posted content, unless source is quoted, is licensed under a Creative Commons Public Domain License. Gear Live graphics, logos, designs, page headers, button icons, videos, articles, blogs, forums, scripts and other service names are the trademarks of Gear Live Inc.