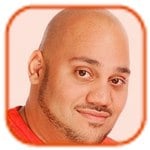 Posted by Andru Edwards Categories: Music, Celebrity Babies, Features, Obituaries,
Kurt Cobain is like "Santa Claus" to his daughter.
Frances Bean Cobain was just a baby when her famous father committed suicide in 1994 and her mother Courtney Love says it is hard for the 21-year-old artist to hear other people's stories and memories of her dad because she has none herself.
"You have to put yourself in Franny's shoes when it comes to her father because she feels like she's related to Santa Claus. Like, everyone loves him but she says she retains no memory of Santa Claus. Whereas I can remember him, his laugh, what he was like in bed, and how he was with her," Courtney said.
Courtney - who, like her late spouse, has battled drug addiction - feels grateful her daughter is "sensible" and hopes she won't follow in her parents' footsteps: "The cool thing about Frances is that she knows she's related to two junkies. I mean, she might smoke pot, maybe, but she's sensible. I thank God she was never introduced to prescription drugs when she was grown up."
Click to continue reading Frances Bean Cobain Has No Memories of Kurt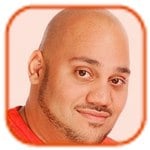 Posted by Andru Edwards Categories: Music, Obituaries,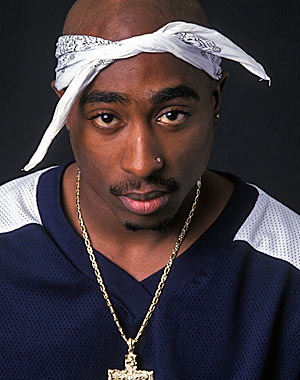 Tupac Shakur's final words were reportedly "F**k you."
The late rapper, who died from injuries sustained in a drive-by shooting in Las Vegas in September 1996, is said to have sworn at police officer Chris Carroll, who was one of the first responders on the scene.
According to the official, he repeatedly tried to ask Tupac - who was 25 at the time of his death - who had shot him but the "Changes" star was uncooperative. "I'm asking him, 'Who shot you? What happened? Who did it?' And he was just kind of ignoring me. He was making eye contact with me here and there, but he's trying to yell at Suge [Knight, Tupac's friend and record label boss]. And I kept asking over and over, 'Who did this? Who shot you?' And he basically kept ignoring me."
However, Chris claims he witnessed a swift change in the rapper's demeanor as he realized he wouldn't make it:
Click to continue reading Tupac Shakur's Final Words Revealed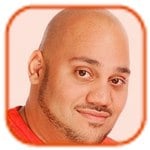 Posted by Andru Edwards Categories: Television, Birthdays, Photos, Obituaries,
Lea Michele has posted a touching tribute to late boyfriend Cory Monteith on his birthday yesterday.
The Glee star described the actor, who died in July last year of a drug overdose, as having "the biggest heart and most beautiful smile" and shared a photograph of the pair together. The black and white image, posted on Lea's Twitter page, shows the couple sharing a joke, and she accompanied it with the caption, "The biggest heart and most beautiful smile.. In all of our hearts.. We love you so. Happy Birthday [sic]."
Fans showed their support for Lea and claimed they too were still "heartbroken" over the actor's death. "This photo broke my heart. i miss him so much. Stay strong love i love you. Happy birthday angel Cory [sic]," one wrote.
Click to continue reading Lea Michele Posts Birthday Tribute to Cory Monteith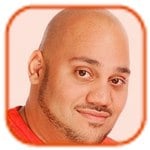 Posted by Andru Edwards Categories: Music, Clothing, Style, Obituaries, Rumors,
Mick Jagger reportedly spent millions helping L'Wren Scott's business.
The Rolling Stones rocker - who has an estimated wealth of around $330 million - was said to be hugely supportive' of his late partner, who was found dead in an apparent suicide on Monday, and did his best to get her fashion label out of debt.
However, L'Wren - who hanged herself in her New York apartment - was "embarrassed by what had happened" financially. "L'Wren was left terribly upset by what was going wrong with her business, none more so than when she was forced to cancel her London Fashion Week show in February. She was a proud woman and understandably embarrassed by what had happened. While Mick was there for her every step of the way trying to help out as best he could, the situation must have put pressure on their relationship," a source said.
Click to continue reading Mick Jagger Spent Millions Helping L'Wren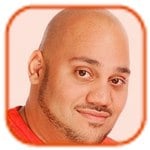 Posted by Andru Edwards Categories: Clothing, Style, Obituaries,
L'Wren Scott has been found dead in her apartment.
The 47-year-old celebrated fashion designer - who was dating Rolling Stones star Mick Jagger - was found hanging from a scarf on a doorknob in her home in Manhattan, New York, earlier today, police told the New York Daily News newspaper.
The body is said to have been found by her assistant at her 200 11th Avenue address at around 10 o'clock this morning and although it's been claimed that police do not suspect foul play, the Medical Examiner's Office will determine the cause of death.
L'Wren has previously spoken out about her hate for being referred to simply as Mick Jagger's girlfriend as she wanted to be recognized for her own talents, although she often used the rocker as her muse. "I'm a fashion designer. I don't want to be defined as someone's girlfriend. You always wonder if people will pay attention to the hard work that goes into what you do. And when you're taking something on your own, it's your company, your investment - your life," she previously said. The former model designed all of her 70-year-old boyfriend's outfits for the Rolling Stones' 50th anniversary tour.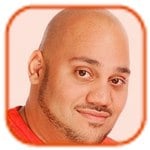 Posted by Andru Edwards Categories: Movies, Obituaries,
Philip Seymour Hoffman left his $35 million fortune to Mimi O'Donnell.
The Capote star, who was found dead in his apartment in New York City on February 2 from an apparent heroin overdose, named his estranged partner and the mother of his three children, Cooper, 10, Tallulah, seven, and five-year-old Willa, as the sole beneficiary of his estate.
A source told gossip website TMZ.com that the Oscar-winning actor wrote his will in 2004 before the birth of his daughters, and he also expressed a desire for his son to be raised in Manhattan so he could be exposed to the city's culture, arts and architecture. The 46-year-old star also named Chicago and San Francisco as back-up places for Cooper to grow-up if his original request was impossible, and asked that his son visit both cities at least twice a year for cultural purposes.
The Hunger Games actor reportedly fell off the wagon in 2012 after being sober for more than 20 years and he entered rehab in May 2013.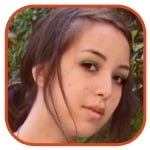 Posted by Robin Paulson Categories: Movies, Music, Rants, Obituaries,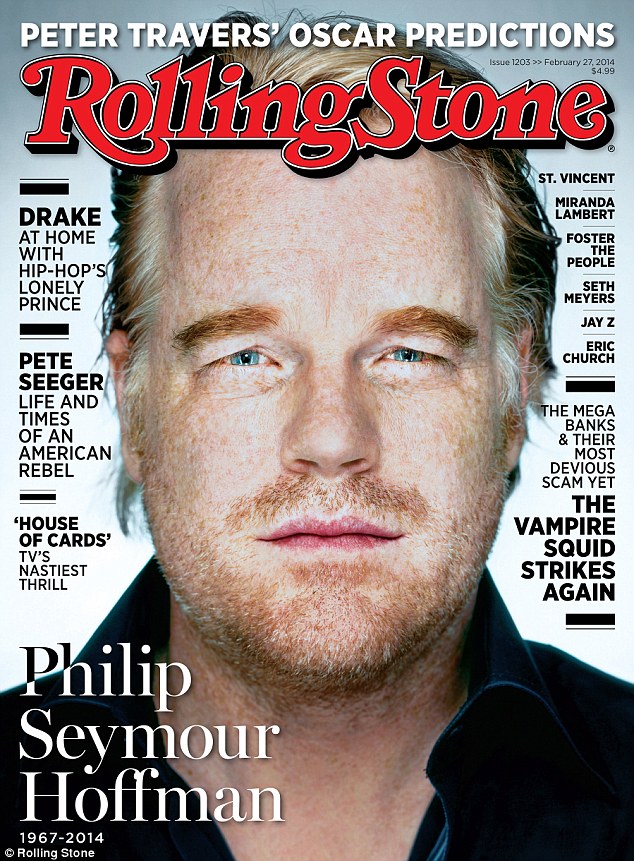 Apparently for Drake, a "stolen" magazine cover is apparently worth more than honoring a recently departed star.
The 27-year-old rapper and actor was set to appear on the upcoming cover for Rolling Stone magazine when the publication informed him that they would be opting instead to highlight actor Philip Seymour Hoffman's death. Although initially ranting on his Twitter about a misquote from him about fellow rapper Kanye West in the article, Drake then wrote, "They [Rolling Stone] also took my cover from me last minute and ran the issue."
Click to continue reading Drake Upset at 'Rolling Stone' for Choosing Hoffman Cover
Read More

| TMZ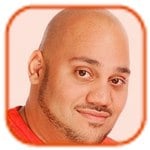 Posted by Andru Edwards Categories: Movies, Child Stars, Obituaries,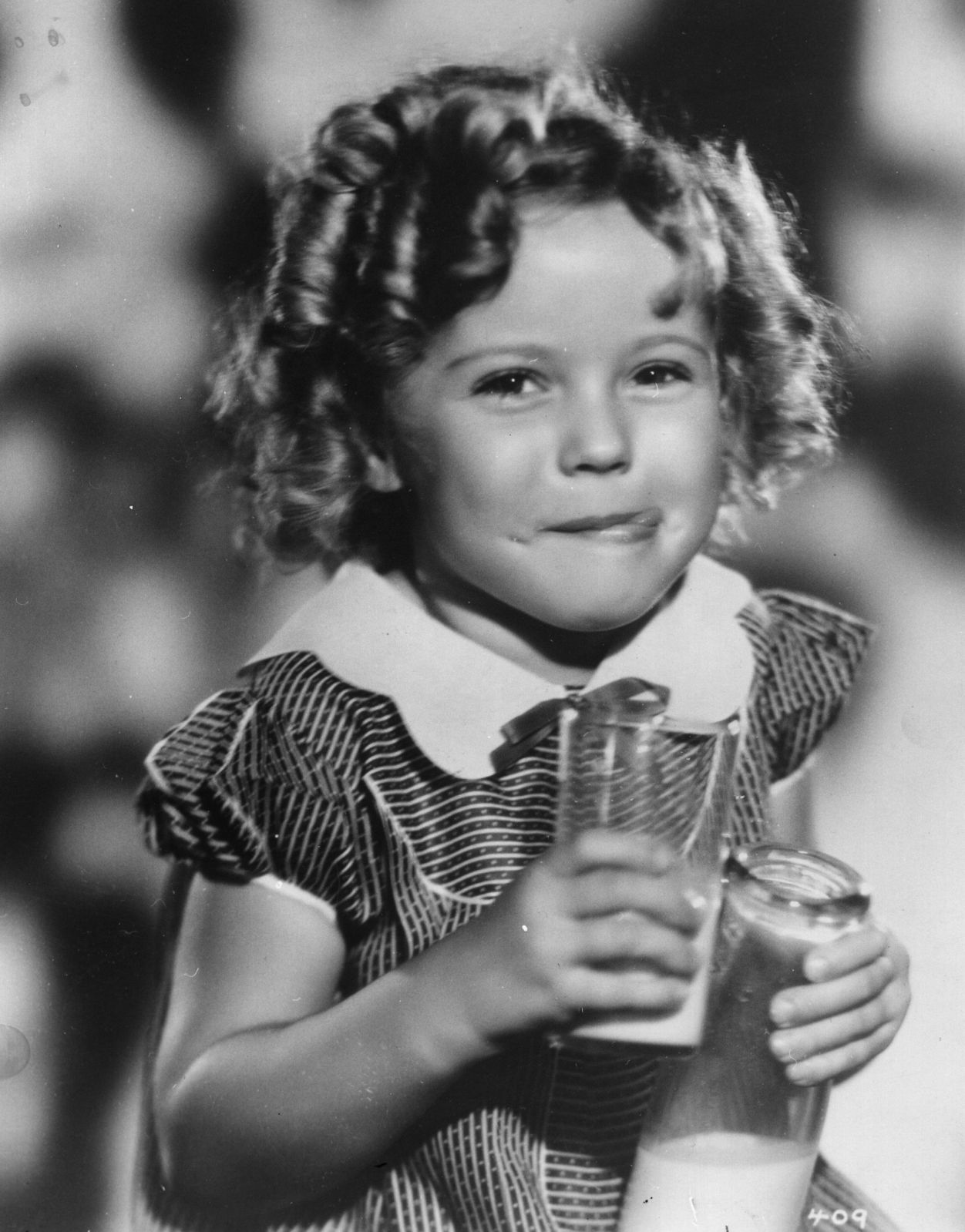 Shirley Temple passed away yesterday.
The former child actress passed away from natural causes at her home in Woodside, California yesterday at the age of 85, her agent has confirmed.
"She was surrounded by her family and caregivers. We salute her for a life of remarkable achievements as an actor, as a diplomat, and... our beloved mother, grandmother [and] great-grandmother," her family said in a statement.
Shirley landed her first movie role at the age of three and, in 1935, she became the youngest person to receive an Academy Award - a record she still holds - when she won a special juvenile Oscar aged just six. She starred in over 43 films - including Bright Eyes, Stand Up and Cheer and Curly Top but struggled to maintain her cinematic career in adulthood and retired from movies in 1950, though she continued to work in television. Following the end of her entertainment career, Shirley served as a U.S. ambassador to Ghana and Czechoslovakia.
Click to continue reading Shirley Temple Has Died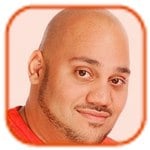 Posted by Andru Edwards Categories: Movies, Drugs, Obituaries, Rumors,
Philip Seymour Hoffman's alleged drug dealer believes he could have "saved" him.
The Capote actor was found dead from an apparent heroin overdose on February 2 and Robert Vineberg - who has been charged with felony drug possession and was one of three suspected dealers charged in connection with the 46-year-old star's death - insisted he would have encouraged him to seek help if they had been together before his death.
The jazz musician, who claims he last saw the actor in person in October, said, "He was my friend. I could've saved him. If I knew he was in town, I would've said, 'Hey, let's make an AA meeting.' If I was with him, it wouldn't have happened. Not under my guard."
Vineberg's last contact with the Hunger Games actor came in December via email and text message and he says they traded messages about staying sober. In an interview from prison, he recalled to the New York Post newspaper, "He left me a voicemail in December saying, 'I'm clean.' We'd text back and forth, 'Oh, I got one day on you! No I've got one day on you.'"
Click to continue reading Philip Seymouf Hoffman's Alleged Dealer Says He Could Have Saved Him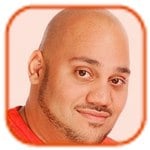 Posted by Andru Edwards Categories: Movies, Drugs, Features, Obituaries,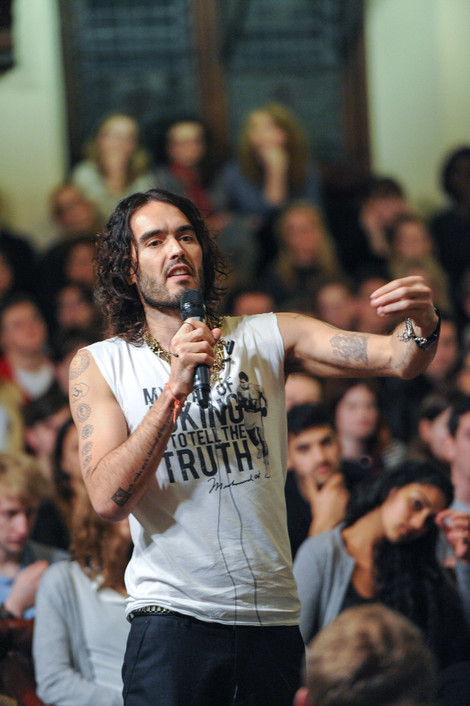 Russell Brand has called for a reform of drug laws following Philip Seymour Hoffman's death.
The Oscar-winning actor tragically died in his New York City apartment over the weekend after experiencing a relapse, and Brand - who himself has battled drug addiction and alcoholism in the past - believes he is a ""victim" of laws that "criminalize drug addicts."
The 38-year-old comedian-turned-political activist believes addiction is a "mental illness" and should be treated as a medical condition in order to prevent tragedies such as Hoffman's death from a suspected heroin overdose. In an article written for The Guardian newspaper, he stated, "Addiction is a mental illness around which there is a great deal of confusion, which is hugely exacerbated by the laws that criminalize drug addicts. If drugs are illegal people who use drugs are criminals. We have set our moral compass on this erroneous premise, and we have strayed so far off course that the landscape we now inhabit provides us with no solutions and greatly increases the problem. People are going to use drugs; no self-respecting drug addict is even remotely deterred by prohibition."
Click to continue reading Russell Brand Wants Drug Law Reform in Wake of Hoffman's Death
© Gear Live Media, LLC. 2007 – User-posted content, unless source is quoted, is licensed under a Creative Commons Public Domain License. Gear Live graphics, logos, designs, page headers, button icons, videos, articles, blogs, forums, scripts and other service names are the trademarks of Gear Live Inc.