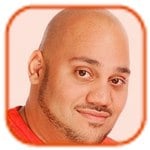 Posted by Andru Edwards Categories: Television, Child Stars, Legal Issues,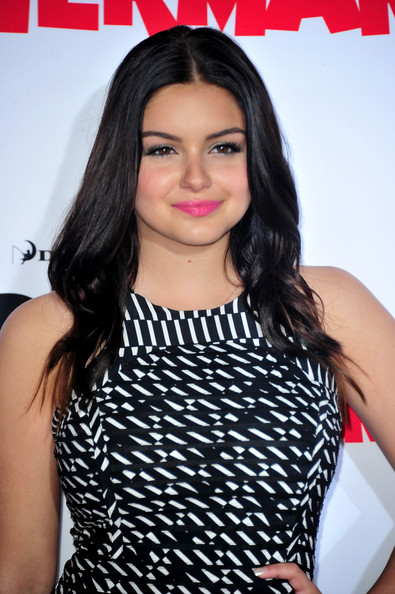 Ariel Winter's guardianship case has been resolved.
The Modern Family actress - who plays Alex Dunphy in the series - will remain in the care of her older sister Shanelle Grey, who took on temporary custody of the 16-year-old star in 2012 after she claimed her mother, Chrisoula Workman, was physically and mentally abusing her.
At a hearing yesterday, Chrisoula agreed Ariel could continue living with her sister - if she watched a video montage of family photographs in court. The young actress and other members of her family - including Chrisoula and Shanelle - sobbed as the video played, and then Superior Court Judge Daniel Murphy signed off on the custody agreement.
The judge advised it would be up to Ariel to decide if and when she would visit her mother, but he would keep jurisdiction over her care until she turns 18, and her father Glenn workman will remain in control of her finances.
Click to continue reading Ariel Winter Guardianship Case Resolved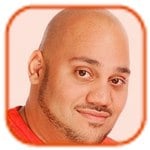 Posted by Andru Edwards Categories: Movies, Television, Celebrity Babies,
Brooke Mueller has moved back into the house Charlie Sheen bought her.
The former actress is back living in the exclusive gated community and taking care of her twin boys with Charlie, Bob and Max, four, rather than her brother, Scott, who was appointed their guardian before Christmas.
"Brooke has been living at the mansion in Mulholland Estates since before Christmas. The boys had been living at the house with their temporary guardian, Scott Mueller, but he hasn't been spotted at the house lately. He's been back at his house in Orange County [California] to be with his family. Brooke does have a nanny and a sober living companion also with her in the house. There just wasn't enough room at the condominium she had been living at for her staff," a source said.
Brooke, 36, originally lost custody of the twins when she was placed on involuntary psychiatric hold at the UCLA Medical Center last year. She has since sought treatment for her drug dependency and is said to be on the road to recovery.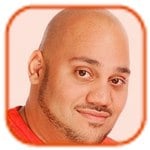 Posted by Andru Edwards Categories: Movies, Television, Rivalries, Rumors,
Charlie Sheen wants Brooke Mueller to move back into her Beverly Hills home.
The Anger Management star - who has been locked in a bitter custody war with Brooke over four-year-old twins Bob and Max - previously announced he intended to sell the Mulholland Estates mansion, which he bought for her and is situated close to his own home, but he has now relented as he wants to keep the boys nearby when she regains custody of them.
"Charlie now wants Brooke to move back into the house after she regains custody of the boys. It's important to Charlie that the boys be in the same neighbourhood and close by. So, he is no longer threatening to sell the house. Brooke stays in the house during her custodial visits with the twins and she is looking forward to moving back in," a source said.
Click to continue reading Charlie Sheen Wants Brooke Mueller to Move Back into Mansion?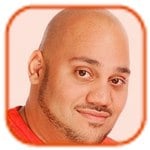 Posted by Andru Edwards Categories: Movies, Television, Rants, Rivalries, Rumors,
Charlie Sheen won't be spending Christmas with any of his children.
The Anger Management star had planned to spend the day with his sons, Bob and Max, tomorrow after reaching an agreement with their temporary guardian, Scott Mueller, who is his ex-wife Brooke Mueller's brother, and is furious it will no longer be happening.
The 48-year-old star vented his rage on Twitter today, writing, "no kids on Xmas! can I unwrap the gifts this kangaroo sukk, pig circus court gave me now? thanks B&D (Brooke & Denise) enjoy my hate! [sic]."
But an insider told gossip website RadarOnline.com that the actor never cleared his plan to take the boys with Scott. "Scott had never agreed to let Charlie spend Christmas Eve or Christmas day with his son's with ex-wife, Brooke Mueller. Brooke would never have agreed to it either. Charlie was telling people he was going to see the boys so that he wouldn't look bad for planning to take his porn star girlfriend [Brett Rossi] to Europe," an insider explained.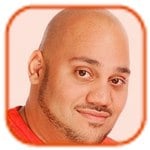 Posted by Andru Edwards Categories: Movies, Divorce,
Clint Eastwood has reportedly refused to pay spousal support to his estranged wife Dina.
The 83-year-old actor - who is worth a reported $350 million - has filed a response in his ongoing bitter divorce from the TV news anchor, indicating he's not willing to provide her with maintenance, which will allow her to continue to live the lifestyle she's used to, and he wants her to cough up for her own legal fees too.
Dina filed for divorce from the Oscar-winning star after 17 years of marriage in October, citing irreconcilable differences, but Clint claims the pair secretly separated more than 18 months ago.
The 48-year-old reality TV star is also asking for full legal custody of their 16-year-old daughter Morgan, which could cause an even bigger feud between the pair. Clint - who claims he took out a pre-nuptial agreement prior to their wedding in 1996 - is now dating Erica Tomlinson-Fisher, the ex-wife of Dina's former boyfriend Scott Fisher, and has been showering her with lavish gifts since striking up their romance in the summer.
Click to continue reading Clint Eastwood Refuses to Pay Spousal Support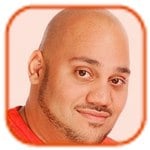 Posted by Andru Edwards Categories: Television, Drugs, Legal Issues,
Brooke Mueller is set to appear in court in Los Angeles today in relation to "inconsistencies" about her drug treatment.
The 36-year-old socialite, who lost custody of her and Charlie Sheen's four-year-old twins, Max and Bob, in May after she was placed under an involuntary psychiatric hold in hospital before she agreed to return to rehab, was due to get her sons back before the end of the year but the plans are now on ice because officials have received new information suggesting she didn't tell them the whole truth about her treatment.
"Information has been given to the Department of Children and Family Services regarding Brooke's treatment that contradicts what she had told social workers. Naturally, the information has to be fully investigated given that Brooke has been to rehab more than 20 times and there are two minor children involved," a source said.
The boys are currently being cared for by Brooke's brother, Scott Mueller, but were previously being looked after by Charlie's other ex-wife Denise Richards. The new information will be formally submitted to the judge overseeing the case on Thursday and the source revealed if it substantiated as true, it would be "absolutely shocking."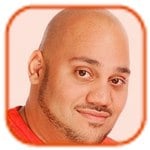 Posted by Andru Edwards Categories: Television, Legal Issues, Rumors,
Denise Richards is reportedly set to meet with the Los Angeles County Department of Children & Family Services (DCFS) this week, after being accused of abusing Brooke Mueller's sons, Bob and Max.
The 42-year-old Twisted actress wants to meet social workers to refute her ex-husband Charlie Sheen's ex-wife's claims that she physically abused and neglected their four-year-old twin boys, as well as Denise's own children with Charlie, Sam, nine, Lola, eight, and her adopted daughter Eloise, two.
"It has been alleged that Denise not only physically abused the children, but neglected them as well. This is being taken very seriously by Denise. To say she is upset and disgusted by Brooke's actions are an understatement," a source said.
Denise secured temporary custody of Bob and Max in May after Brooke was hospitalized for drug abuse but recently withdrew as their guardian because of their violent behavior towards her daughters and they are now living with Brooke's brother.
Click to continue reading Denise Richards to Meet with Social Workers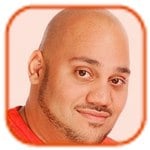 Posted by Andru Edwards Categories: Movies, Television, Legal Issues, Rumors,
Charlie Sheen has agreed to "cooperate" with Los Angeles Department of Children & Family Services (DCFS).
The Anger Management star - who slammed the organization as "incompetent" after custody of his four-year-old twin sons Bob and Max was awarded to Scott Mueller, the brother of his ex-wife Brooke - feels "frozen out" of the boys' lives now they are no longer in the care of their temporary guardian, his former spouse Denise Richards, and knows he needs to "step up" to change that himself.
"He has finally recognized that if he wants to spend time with the boys, he'll need to cooperate with child protective services. Charlie stood on the sidelines as Denise became the temporary guardian of the boys. That meant that he had visitation almost everyday. Now that Bob and Max are with Brooke's brother Scott, he's been frozen out. He hasn't been able to see them. For that to change, Charlie needed to step up and participate," a source said.
Click to continue reading Charlie Sheen to Cooperate with Child Services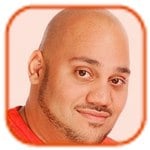 Posted by Andru Edwards Categories: Television, Divorce, Legal Issues,
Simon Cowell will face a $50,000 penalty if he goes near Lauren Silverman's son Adam.
The 54-year-old music mogul will be subjected to a hefty fee if he is in contact with seven-year-old Adam - whom his girlfriend had with her former husband, Andrew Silverman - due to a clause in the brunette beauty's divorce agreement with property developer Andrew. According to TMZ.com, although the agreement will only last until January 2015 if Lauren - who is currently pregnant with her first child with Simon - violates the clause three times she will lose contact with the child until a court is able to intervene.
The settlement also states that Andrew has a legal obligation not to rubbish Simon - who had an adulterous relationship with Lauren - and must make sure other people don't trash the businessman in the presence of his son. In addition, Lauren and her former spouse both agree that Adam should only refer to either of them as "mother" and "father," and the wealthy real-estate owner agrees to pay Lauren $3,000 a month in child support.
Click to continue reading Simon Cowell to Face $50,000 Penalty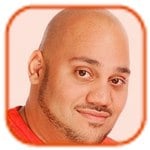 Posted by Andru Edwards Categories: Television, Legal Issues, Rivalries, Rumors,
Brooke Mueller is looking for a new home.
The 36-year-old socialite is planning to move out of the exclusive gated community Mulholland Estates, where her neighbors include her ex-husband Charlie Sheen and his ex-wife Denise Richards, until she regains primary custody of her sons, Bob and Max, with the Anger Management star, so that her brother, Scott Mueller, who secured temporary guardianship of the boys last week, can look after them in familiar surroundings.
A source told gossip website TMZ.com that Scott is moving into Brooke's home in Beverly Hills yesterday, and she believes she is not legally allowed to stay there with the boys until her custody rights are fully restored. The insider said that she began shopping for condos in the same area on Monday.
Scott, who lives in Orange County, California, decided to move into Brooke's house to look after the boys - after Denise made the "difficult decision" to give up caring for them as a result of their "violent behavior" towards her daughters - because the judge felt it was important that Bob and Max stay in the same school.
Click to continue reading Brooke Mueller Is Moving
© Gear Live Media, LLC. 2007 – User-posted content, unless source is quoted, is licensed under a Creative Commons Public Domain License. Gear Live graphics, logos, designs, page headers, button icons, videos, articles, blogs, forums, scripts and other service names are the trademarks of Gear Live Inc.