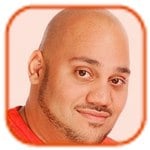 Posted by Andru Edwards Categories: Television, Drunk, Legal Issues,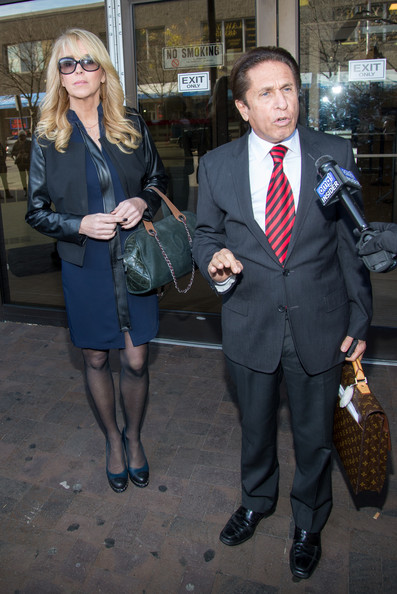 Lindsay Lohan's mother has reportedly been referred to a community service program.
Dina Lohan has been told volunteering could help her alleged drunk driving case, after she was arrested in Long Island, New York, in September for driving at "a speed of 77 mph in a 55mph zone" while intoxicated, according to police.
The 51-year-old mother-of-four has pleaded not guilty and surrendered her driving license.
Her attorney presented a report yesterday that shows Dina was "free of any alcohol or substance issues," although the judge has ordered an independent treatment evaluation ahead of her next court appearance on January 7.
Sources say Dina's daughter Lindsay, 27, wasn't surprised her mother was arrested for drunken-driving.
Click to continue reading Dina Lohan to Do Community Service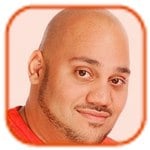 Posted by Andru Edwards Categories: Music, Legal Issues, Rants,
Chris Brown has branded the District Attorney in his court case a racist.
The R&B star took to Twitter last night after he was sentenced to 1,000 extra hours of community service earlier this month for submitting bogus reports for the 1,440 hours he was originally ordered to complete for assaulting then-girlfriend Rihanna in 2009. "N***a done 6 months community service wit police and the DA racist ass crying to the judge that I didn't do it. F**k the SYSTEM! (sic)" Chris raged on the social networking site.
The 24-year-old hot-head went on to slam the American justice system for wasting so much time on his case when there are so many more pressing matters to solve: "How about y'all take care of all the homeless kids and families on skid row. Promote helping people that are really f***ed up in your city!"
Chris concluded, "Family first! The LAW ... last (sic)," before referring to his latest addition to his graffiti-sprayed car collection, quipping, "I paint pics of monsters because its a reflection of u bitcha*s n***as and this bitchass system! (sic)"
Click to continue reading Chris Brown Accuses DA of Being Racist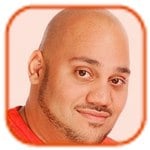 Posted by Andru Edwards Categories: Movies, Drunk, Legal Issues,
Michael Madsen has been charged with two counts of driving under the influence (DUI).
The Reservoir Dogs actor was arrested in Malibu in September after being stopped for driving erratically and subsequently blowing a .20 on a breathalyzer test - more than twice the legal limit - and last Wednesday, the Los Angeles City Attorney filed two misdemeanor counts against him, one for driving under the influence of alcohol or drugs, and another for driving with a BAC of .08 or higher, gossip website TMZ reports.
The case is scheduled to go before the court later this month, but Michael's attorney - who previously declared the breathalyzer test "flawed" - said, "We intend to vigorously defend the charges."
If convicted, the 55-year-old actor could face up to two years in jail but as he has no previous DUI convictions, it is unlikely he would serve any time in prison.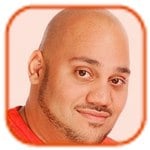 Posted by Andru Edwards Categories: Music, Child Stars, Legal Issues, Rumors,
Katherine Jackson has lost guardianship of her grandchildren. The 82 year-old had legal custody of her dead son Michael's three children, Prince Michael, Paris and Blanket, but today her grandson TJ - son of Tito - requested and was granted temporary guardianship of the kids.
In California, Judge Beckloff said he wasn't suspending Katherine because of anything she did but because he is worried "intentional act from third parties" are stopping her from carrying out her duty of care to the kids.
Click to continue reading Katherine Jackson Loses Guardianship of Grandchildren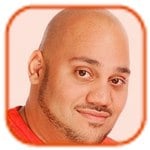 Posted by Andru Edwards Categories: Music, Divorce, Legal Issues, Rivalries, Rumors,
Usher claims ex-wife Tameka Foster spat on his current girlfriend during a row.
The "OMG" singer - who is currently embroiled in a bitter custody battle with his former spouse over their kids Usher, four, and Naviyd, three - took to the stand in an Atlanta court today where he testified against Tameka and alleged she "wanted to fight" when he turned up at her house with his new flame.
According to gossip website TMZ, Usher claims Tameka walked to his car and said, "I'm gonna kick your ass. Bitch get out of the car. How dare you bring this woman into my subdivision in my house? She continued to spit. At this point she pulled the door open, tried to swing at her."
Usher claims he had to get out of the car and block Tameka but she hit him. He then pleaded with Tameka to calm down, but claims "she threw a plate of food at the car." He then said he fled the situation.
At the beginning of this month, the couple were ordered to work out their differences and come to an agreement over custody of their children, a sticking point in their divorce proceedings. Usher, 33, and Tameka, 40, filed for divorce in June 2009 after almost two years of marriage.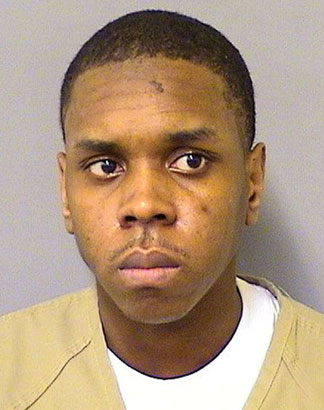 A jury has found Jennifer Hudson's former brother-in-law William Balfour guilty of murdering her mother, brother and seven-year-old nephew.
Balfour, 31, was found guilty of three counts of murder and four other counts related to the 2008 killings and he now faces a mandatory sentence of life in prison. He had pleaded not guilty to shooting to death the singer's mother Darnell Donerson, 57, her brother Jason Hudson, 29, and her seven-year-old nephew Julian King on October 24, 2008, as well as home invasion, residential burglary and possession of a stolen vehicle related to the killings. His attorney argued there was no forensic evidence linking him to the murders.
The panel took 18 hours deliberating on the case after it went to the jury yesterday at Cook County Court in Chicago, before finding Balfour guilty of triple murder. The actress - who attended every day of the testimony - arrived at court shortly after it was revealed that the jury had reached a verdict.
Click to continue reading Balfour Found Guilty in Jennifer Hudson Case
The 911 call made by Jennifer Hudson's sister upon finding the body of their mother, has been released.
William Balfour is currently on trial for the murder of Jennifer's mother Darnell, brother Jason and nephew Julian, seven and the call made by Julia Hudson when she found their mother dead was made public yesterday despite the pleases of the prosecution not to do so.
Click to continue reading Hudson Murder Trial: 911 Call Made Public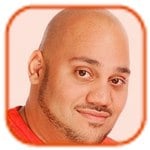 Posted by Andru Edwards Categories: Music, Drunk, Legal Issues,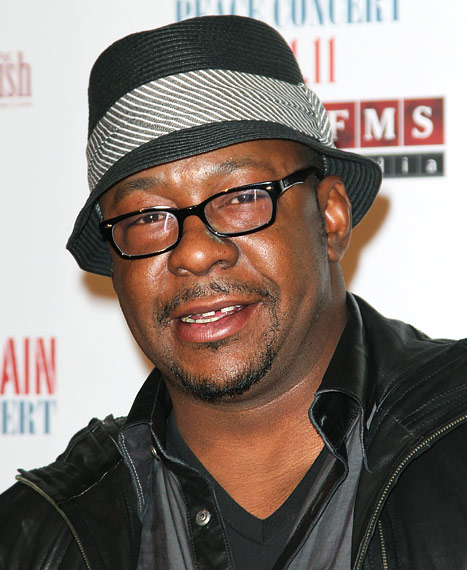 Bobby Brown will not face any additional jail time for his arrest for Driving under the Influence (DUI) last month.
The singer was initially arrested in March after police noticed he was driving while on his cell phone in California's San Fernando Valley, but after pleading no contest to one count of driving with a blood alcohol content of more than 0.08, prosecutors have dropped the charge.
He has instead been sentenced to 36 months of summary probation and one day in a county jail - which he has already served. In addition, he must complete a 90-day alcohol course.
Bobby blew 0.12 during the sobriety test and in California that is considered legally drunk. Speaking after his arrest, his attorney Tiffany E. Feder claimed he was taking the situation "seriously."
"Everyone is innocent until proven guilty and Mr. Brown was not driving erratically. He was speaking on his cell phone. Mr. Brown has not been convicted of anything associated with this incident. Mr. Brown is taking this matter seriously and an investigation is underway. The legal process shall run its course," he said.
Jennifer Hudson walked out of court yesterday to avoid seeing photos of her murdered nephew.
The Oscar-winning-actress - who has been at the Cook County courtroom in Chicago since Monday observing the trial of William Balfour - left the room when a retired chief medical examiner showed the gunshot wounds suffered by seven-year-old Julian King. However, her fiance David Ortunga stayed behind to take extensive notes.
Julian was found dead in a car three days after police discovered the body of Jennifer's mother Darnell and brother Jason were discovered in their Chicago home. As the images of Julian were discussed in court, William was passed a tissue and he was seen dabbing his eyes. When the testimony ended, Jennifer returned to the room.
Prosecutors allege William flew into a jealous rage after he thought another man had given Julia a gift of balloons which he saw. Balfour is charged with first degree murder in their deaths in addition to home invasion, aggravated kidnapping, residential burglary and possession of a stolen motor vehicle. He has pleaded not guilty. The trial is expected to last for approximately four weeks.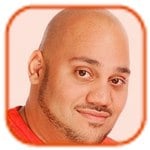 Posted by Andru Edwards Categories: Television, Legal Issues, Rivalries,
Nicollette Sheridan has been granted a retrial in her case against Desperate Housewives.
The actress claims she was wrongfully dismissed from the show following arguments with its creator, Marc Cherry, but the first trial ended in a hung jury. The program's makers, ABC Entertainment and Disney, asked the judge to dismiss the case based on evidence that surfaced during trial earlier this year, but a judge has ruled in favor of a retrial.
The new trial is set for September 10, but Los Angeles Superior Court Judge Elizabeth Allen White urged them to end the case privately on Wednesday morning. "I very, very strongly urge you to continue settlement discussions," she said.
Nicollette is seeking $5.7 million in damages and $35,000 in sanctions from ABC Entertainment for her treatment on the series, which saw her character, Edie Britt, killed off in season five by being electrocuted. The jury were deadlocked at eight to four in Nicollette's favour during the first trial, which would appear to put her in a strong position to triumph if the case is retried.
© Gear Live Media, LLC. 2007 – User-posted content, unless source is quoted, is licensed under a Creative Commons Public Domain License. Gear Live graphics, logos, designs, page headers, button icons, videos, articles, blogs, forums, scripts and other service names are the trademarks of Gear Live Inc.