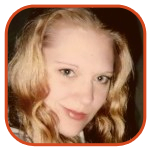 Posted by K.C. Morgan Categories: Music, Child Stars, Rants, Rivalries,
Rocker Courtney Love is best-known, these days, for ranting via social media, Twitter and Facebook most often. Love released a new rant directed toward her daughter Frances Bean Cobain on Thursday, just one day after Frances' eighteenth birthday.
The various posts (and there are several) accuse Frances of destroying Courtney's life. One reads: "youve done a damned good job frances of destroying anything i could build." Another: "Why would you leave me and my life in tatters like this."
Moment later, Love abruptly changed tactics with this: "I long for your kiss and your sweet head smell, I long for youm I ache for youm I die for you every day."
Courtney Love lost guardianship of Frances less than one year ago. The two have been engaged in public warfare ever since. France Bean Cobain is the only daughter of Courtney Love and the late music icon Kurt Cobain.
(FYI - You can also follow VIP Breakdown on Twitter.)
Read More

| E! Online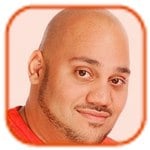 Posted by Andru Edwards Categories: Music, Drugs, Legal Issues, Rumors,
Courtney Love fears her daughter will die of a drugs overdose.
The Hole singer, who has 17-year-old Frances Bean with late husband Kurt Cobain, admits she is concerned by the amount of money the teenager receives under the terms of the Nirvana frontman's will, particularly as she no longer lives with her mother.
"She is going to be 18 on 15 August. Thank God, because then this whole palaver will be done. She lives in a mansion by herself. A 17 year old getting $40,000 a month is outrageous to me, that's on top of them paying for the mansion. She lives with her nanny, and Grandma Wendy and Kim - Kurt's mother and sister - live two doors down, but there's no drug testing going on. It's a lot of money for a normal person. It's enough money to kill her, if she is doing drugs, enough money to be gone by the time she's 22," Courtney - who was banned from contacting Frances last year by a court - said.
Despite her concerns, Courtney also thinks Frances is too sensible to go off the rails and says the teenager has turned down many opportunities to become famous in her own right:
Click to continue reading Courtney Love Fears Frances Bean Will Overdose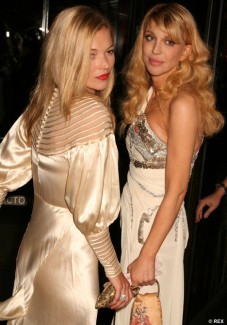 Whether or not we'd believe it, Courtney Love claims she had sex with Kate Moss.
The Hole singer says she and the supermodel had a fling in Milan, Italy, in the 90s but is adamant Kate won't care about her lesbian revelations.
"It was Kate Moss. She doesn't care. It's a great story for the grandchildren, so yeah. Kate wasn't doing a lot of drugs it was just a thing that happened in Milan in the 90s. It happened and it was fun and whatever. And she talks about it and so I hope she doesn't get mad that I outed her about it. I feel like such a kiss and tell. Kate's great, though! Kate's a good friend of mine. I almost bought her house in St John's Wood, London."
Both Kate and Courtney have had tempestuous love lives. Kate, 36, is currently dating The Kills guitarist Jamie Hince, and has previously romanced Johnny Depp and troubled singer Pete Doherty. Courtney is best known for her marriage to Nirvana frontman Kurt Cobain, who killed himself in April 1994.
She is currently in a relationship with hotelier Andre Balazs and is said to have "hit the roof" last week when he began chatting to a business partner on a night out. A source said, "Andre was stopped by a woman he knew. As soon as he started talking to her, Courtney hit the roof. It was obvious to everyone that the woman was a business associate, but not to Courtney. She acted like a toddler!"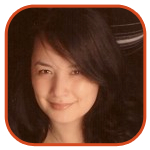 Posted by Veronica Santiago Categories: Music, Hook-ups,
"I'm better because I was never pretty… Pretty girls just lie there. Us girls who grew up a little more homely have to try a lot harder. That's why pretty girls never threaten me, it's like, yeah, you want to take me on? Take me on. Go for it."
-Hole's Courtney Love explaining why she has a leg up on beautiful women when it comes to skills in the bedroom.
(Make sure to check out our other notable quotes.)
Read More

| Huffington Post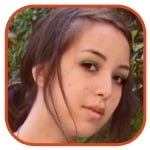 Posted by Robin Paulson Categories: Music, Child Stars, Drugs, Legal Issues, Rants, Rumors,
Although Courtney Love initially appeared to be tight-lipped when the news broke that she lost custody of her daughter, Frances Bean Cobain, the troubled musician has now broken her silence.
No stranger to blasting ludicrous remarks on Facebook, Love used the social networking site to spew hateful thoughts about her 17 year-old daughter, whose father was the late Kurt Cobain.
"I hate to sound cold but any kid of mine who pulls this s**t has lost her position… she was deceptive, she lied and she's lying to herself… My daughter is not always honest. The fact is fbc [Frances Bean Cobain] is deluded. She thinks she has all this money. The point is I have all the money she has. Frances is clearly deluded that she can buy her grandmother a small house in la [Los Angeles]. I'd love to see how that works. They'll incubate her [sic] til shes 18 and then have her sign all the [sic] indnemofications."
This is not the first time Love has lost custody of Frances Bean; Love's lawyers assure that she did not have a drug relapse and the matter was simply Frances Bean's decision to live with her grandparents over her mother.
In the end, however, Love ends her internet tirade with words that somewhat resemble that of a woman showing motherly care (despite what she had said previously).
Click to continue reading Courtney Love Slams Daughter on Facebook
Read More

| Daily Mail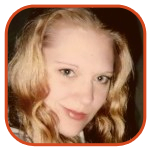 Posted by K.C. Morgan Categories: Music, Celebrity Babies, Legal Issues, Rumors, Where Are They Now?,
After a "long period of unstable conduct" and failure to appear in court this last Friday, Courtney Love lost legal control of her daughter.
Frances Bean, 17, is the only child born to Love and late father Kurt Cobain. The new guardians appointed to Frances are Kurt's mother Wendy O'Connor and sister Kimberly Dawn.
Courtney Love has not yet responded to the reports.
Read More

| Perez Hilton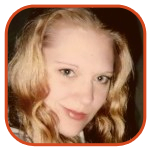 Posted by K.C. Morgan Categories: Music, Child Stars, Meltdowns, Rants, Rumors, Where Are They Now?,
Courtney Love Cobain's on Facebook, and if you ever check out her Wall you're going to see a lot of weird $***. Some of her recent writings are so off-the-wall, the social networking site might need to come up with more upgrades. It all began with a rant on actor and ex-boyfriend Edward Norton, with whom she called it quits around a decade ago.
Love was ranting about "my will" when she wrote "needs altering as it has Edward in it and Norton doesn't have a CLUE how evil his own BM is he wont (expletive deleted) a future Senator/Film Actor but hell purposefully refinance Kim Cobains Property i bought her cash outright…" It goes on from there, getting stranger and stranger until it winds down with "oh yeah Norton just LOST 300k."
But that's even the really (expletive deleted) crazy part. Courtney then goes on to talk about Britney Spears.
Click to continue reading Courtney Love Reveals Childhood Molestation - of Britney Spears?
Read More

| Perez Hilton

Johnny Depp once saved Courtney Love's life.
The Pirates of the Caribbean star had to give the Hole singer - who has a history of drink and drug abuse - the kiss of life when she collapsed after a heavy session.
"Nobody has ever loaned me money. I mean, I was going to die on a few occasions. Johnny Depp gave me CPR on one. That's as close as I ever got. I was watching that movie where he plays Dillinger, and I was like 'Mother f***er, I never had myself any JD except CPR,'" Love said.
Courtney - widow of Nirvana frontman Kurt Cobain - also revealed strangers gave her money following her financial difficulties earlier this year. She and her 17-year-old daughter Frances Bean are currently staying at a New York hotel while they waits for work to be completed on a nearby apartment, and she admits they've been treated like royalty.
She told Britain's Style magazine: "They are the best staff in the world. When my bank account got frozen, we had $14.32 a week, so we lived off the kindness of strangers. The guy at the travel agency put his credit card down for the hotel. How insanely nice is that? And we are on the sixth floor. Not love nor money will buy you this floor."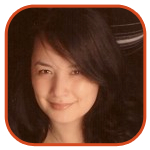 Posted by Veronica Santiago Categories: Music, Red Carpet, Style,
When I look at this picture of Courtney Love from yesterday's Elle Style Awards, so many questions come to mind:
Is it the lack of a bra…or just an unflattering angle?
When did the Hole singer morph into Madonna?
Why the heck was she chosen as Elle's Woman of the Year?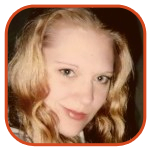 Posted by K.C. Morgan Categories: Music, Legal Issues, Breaking News,
Courtney Love, movie star, singer and widow of famous rocker Kurt Cobain, is being sued for failing to provide a percentage of her earnings from Nirvana's publishing rights.
According to the five-page suit filed against Love, she entered into an oral agreement to pay 5% of her $19.5 million take - $975,000 to be exact.
The firm, London & Co., did not make it clear in the suit when Love sold these rights off. The paperwork could refer to an April 2006 agreement in which Courtney sold 25% of her Nirvana assets to Larry Mestel, a former executive at Virgin Records and founder of Primary Wave Music Publishing. Love's 25% portion of Nirvana rights, by the way, was larger than the combined assets of Nirvana members Dave Grohl and Krist Novoselic.
No one from Love's camp has commented on the suit thus far. When Kurt Cobain died from a self-inflicted gunshot wound in 1994, Love became the heir to 98% of the rights for Nirvana.
Read More

|
E! Online
© Gear Live Media, LLC. 2007 – User-posted content, unless source is quoted, is licensed under a Creative Commons Public Domain License. Gear Live graphics, logos, designs, page headers, button icons, videos, articles, blogs, forums, scripts and other service names are the trademarks of Gear Live Inc.