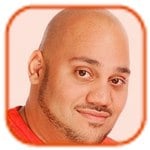 Posted by Andru Edwards Categories: Music, Celebrity Babies, Features, Obituaries,
Kurt Cobain is like "Santa Claus" to his daughter.
Frances Bean Cobain was just a baby when her famous father committed suicide in 1994 and her mother Courtney Love says it is hard for the 21-year-old artist to hear other people's stories and memories of her dad because she has none herself.
"You have to put yourself in Franny's shoes when it comes to her father because she feels like she's related to Santa Claus. Like, everyone loves him but she says she retains no memory of Santa Claus. Whereas I can remember him, his laugh, what he was like in bed, and how he was with her," Courtney said.
Courtney - who, like her late spouse, has battled drug addiction - feels grateful her daughter is "sensible" and hopes she won't follow in her parents' footsteps: "The cool thing about Frances is that she knows she's related to two junkies. I mean, she might smoke pot, maybe, but she's sensible. I thank God she was never introduced to prescription drugs when she was grown up."
Click to continue reading Frances Bean Cobain Has No Memories of Kurt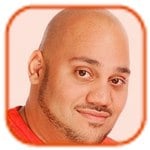 Posted by Andru Edwards Categories: Movies, Music, Drugs, Features,
Gwyneth Paltrow helped Courtney Love overcome a prescription drug addiction.
The Hole rocker - who previously battled heroin addiction - admits she struggled with using ADHD medication Adderall in 2011 when she was experiencing problems with her daughter Frances, and will always be grateful to the Iron Man 3 actress for offering help.
Gwyneth intervened after Courtney sent a string of "crazy" unintelligible emails to her pals and the "Malibu" hitmaker says that was what she needed to make her see she needed to stop taking the drug. "I was a mess. I needed to get off it. Some crazy psychiatrist told me I needed it and I was writing all these crazy long emails and no one could understand what I was on about. I was alienating my friends. Gwyneth believed in me, she is a stalwart and I sent her a crazy email and all I got back was, 'Are you OK for cash and lawyers?' I didn't answer for three days and that was when I kicked Adderall," she told Grazia.
Click to continue reading Gwyneth Paltrow Cured Courtney Love's Prescription Drug Addiction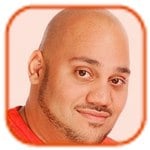 Posted by Andru Edwards Categories: Movies, Music, Dating, Hook-ups,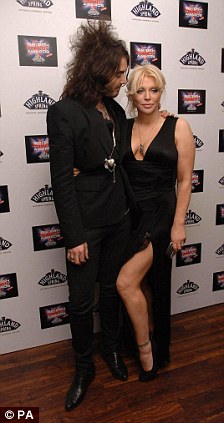 Courtney Love turned down a night with Russell Brand.
The 49-year-old rocker - who was famously married to late Nirvana frontman Kurt Cobain until his death in 1994 - has claimed she spurned the comedian's advances because of his "musky" stench.
Appearing on British talk show Alan Carr: Chatty Man, she recalled, "When we were friends, he tried to hit on me. He goes, 'I have had a lot of grand conversations, darling, but none of them have ended in an orgasm. Can we go in a room?' I said to him, 'Russell, you are too musky for me, man.' He is a little musky. We did yoga together and the musk was there."
While Courtney refused to be a notch on Russell's list of sexual conquests, the pair remain friendly and she even thinks of him as a British "national treasure." The star added, "I do think he is a national treasure. God, I wish I was as good as him. He flirts with men openly too."
Click to continue reading Courtney Love Turned Down Russell Brand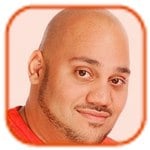 Posted by Andru Edwards Categories: Music, Rants, Rivalries,
Courtney Love thinks that Katy Perry is "kind of sad."
The grunge rocker isn't a huge fan of the "Roar" singer since she got her major record label deal in 2007, saying she preferred her when she had just been discovered by producer Glen Ballard when she was still a teenager. "I liked Katy when she was in a black shag and the shy girl on Glen Ballard's arm at events. She was damaged goods by the time she got to Capitol [Records]. She really worked for it - 'It' being a career I find so boring it's sort of sad, but what she wears is cute and in her own universe," she told Interview.
Click to continue reading Courtney Love Is No Fan of Katy Perry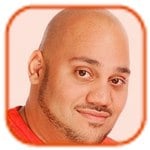 Posted by Andru Edwards Categories: Music, Legal Issues, Rumors,
Courtney Love's former assistant claims she asked her to counterfeit legal documents and hire a computer hacker.
Jessica Labrie has launched a lawsuit against the Hole rocker, claiming she intentionally didn't pay her because she refused to "commit fraudulent, unlawful and unethical acts." In the lawsuit for wrongful termination, wage and breach of contract lawsuit, Jessica - who is also writing a tell-all book about her time with Courtney, provisionally titled Get Me a Xanax - doesn't specify what her employer needed a hacker for, or what documents she was asked to alter.
In the lawsuit, filed in Los Angeles, she also claims she typically worked more than 60 hours a week for the star while she was employed from June 2010 to July 2011, but had to quit when Courtney wouldn't pay her properly. She is seeking unspecified damages.
Jessica's book proposal for Get Me a Xanax promises to reveal the darkest secrets of rock widow Courtney. "This is an unprecedented glimpse into the daily life of the chaotic widow of Kurt Cobain, by an innocuous girl who had the extraordinary chance to witness it all," the proposal read.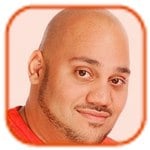 Posted by Andru Edwards Categories: Music, Meltdowns, Rumors,
Courtney Love "flipped out" and at a hotel in New York on Sunday.
The Hole singer was disturbed as she took part in interactive play Forgotten, and had to run for the exit, according to the New York Post. Courtney was at the city's McKittrick Hotel, where she was immersed in a dramatic rendition of writer Jay McInerney's new play. According to sources, the immersive experience started with Courtney and other guests walking "down a long hallway." They then proceeded into "different rooms with nearly identical blond models in pink nighties" who were "taking pills, writhing on a couch or smoking cigarettes."
Even though the people in the rooms were all actors, this quickly became too much for Courtney, and she fled from the hotel. Also at the evening were Brooke Shields, painter Will Cotton and Sex and the City writer Candace Bushnell.
Rocker Courtney is no stranger to erratic behavior in hotels, and was in 2010 refused a stay at Claridge's in London after she managed to set fire to her suite on a previous stay.
Click to continue reading Courtney Love Flips Out at Hotel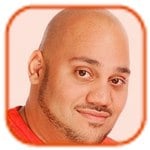 Posted by Andru Edwards Categories: Music, Legal Issues,
Courtney Love no longer has control of Kurt Cobain's image rights.
The Hole frontwoman agreed to hand over the rights to her late Nirvana singer husband's name, likeness and appearance to their daughter Frances Bean Cobain, 19, in 2010, documents obtained by website The Fix have revealed.
The documents show that Courtney agreed to step down as Acting Manager of End of Music (EOM) LLC - the business responsible for generating cash from the rocker's publicity rights - after she received a $2.75 million loan from her daughter's trust fund. The money was transferred to EOM and then put into an account in Courtney's then-attorney's name. Until the loan is paid back, Courtney won't receive any money from the deals related to Kurt that have been formed by Frances and her advisors since December 2010, which means she could lose out on a fortune.
Click to continue reading Courtney Love Loses Kurt Cobain Image Rights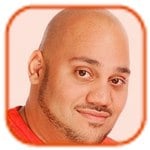 Posted by Andru Edwards Categories: Music, Drugs, Rants, Rumors,
Frances Bean Cobain wants her mother Courtney Love banned from Twitter.
The 19-year-old daughter of Courtney and late rocker Kurt Cobain has hit back at claims Dave Grohl - who was a member of Nirvana with her dad - tried to make a move on her, which her mother claimed she had heard from a friend of Frances'.
"While I'm generally silent on the affairs of my biological mother, her recent tirade has taken a gross turn. I have never been approached by Dave Grohl in more than a platonic way. I'm in a monogamous relationship and very happy. Twitter should ban my mother," said the teenager, who has been estranged from her only parent for a few years.
Frances obtained a restraining order against her mother in 2009 and court papers recently released claimed she was terrified the Hole singer would cause both of their deaths in a fire:
Click to continue reading Frances Bean Wants Courtney Banned from Twitter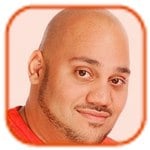 Posted by Andru Edwards Categories: Music, Legal Issues, Rivalries,
Courtney Love claims her landlady made her cry when she last visited her. The Hole singer is currently at war with Donna Lyon, who owns the apartment in New York's West Village area which she is renting, after she claimed she was behind with her rent and had redecorated without permission; their latest showdown came when they recently met.
Courtney wrote in a blog for xojane.com, "Donna Lyon, the owner, came over the other day and, after informing me that, 'No one likes you, Courtney Love, NO ONE,' which made me cry, she proceeded to knock over a photo (she's rather... unwieldy) of me with Dame Elizabeth Taylor and shatter the mirrored frame. Greed. It's kinda everywhere, but so is art! So is music. So is acting... Maybe my friends are right and she wants Americans to think I'm sloppy (not!) and that I don't live with taste and grace. It's the heartbeat of life! Taste and grace and a dash of whimsy."
Click to continue reading Courtney Love Reduced to Tears By Landlady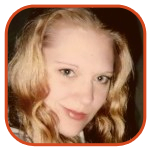 Posted by K.C. Morgan Categories: Movies, Music, Clothing, Red Carpet, Style, Photos,
Courtney Love was absolutely stunning on Tuesday night's Wall Street: Money Never Sleeps red carpet.
Love wore an elegant red gown from Calvin Klein, tastefully applied her make-up and actually looked sort of fabulous.
It's good to know that family drama isn't keeping Court down.
Read More

| Just Jared

© Gear Live Media, LLC. 2007 – User-posted content, unless source is quoted, is licensed under a Creative Commons Public Domain License. Gear Live graphics, logos, designs, page headers, button icons, videos, articles, blogs, forums, scripts and other service names are the trademarks of Gear Live Inc.