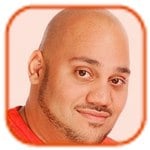 Posted by Andru Edwards Categories: Movies,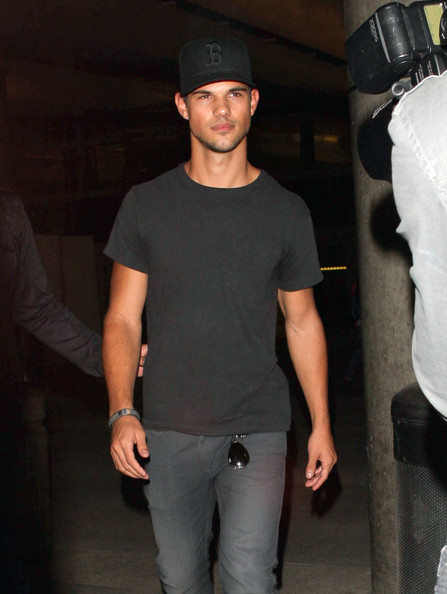 Taylor Lautner has opened up about Kristen Stewart's cheating scandal.
The Twilight actor has broken his silence about his co-star's "momentary indiscretion" - when she was caught cheating on Robert Pattinson with married Snow White and the Huntsman director Rupert Sanders - and doesn't know whether the trust can ever be regained in a relationship.
"To be honest, I've never been involved in any of those situations, so I don't know [if trust can be regained]. It would be just a guess and a shot in the dark, and I don't want to give that if I haven't even been there myself," he said when quizzed on her infidelity.
The Hollywood hunk was quick to defend his co-star Kristen and insisted he is "proud" of every decision she makes: "Kristen is fantastic at everything she does. I'm always proud of her."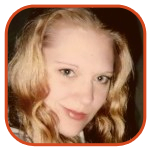 Posted by K.C. Morgan Categories: Television, Rumors,
Justin Buckles, writer of American Idol Exposed, continued his intimate interview with Vote For the Worst, the famous anti-Idol site, this week. Buckles worked for American Idol during season 5, and (like us) became so disgruntled with the victory of Taylor Hicks that he had to walk away.
Okay, so maybe Taylor Hicks was only part of the problem. According to the in-depth interview, Buckles had a lot of personal and professional reasons for washing his hands of television's number one show.
Buckles had tons of interaction with the contestants during his season. He paints a picture of a very toxic environment with exhausted singers, horrifying stage mothers and over-confident contestants who begin letting the fame go to their heads. But, perhaps there was some reason they were so stressed...
Click to continue reading Insider Spills More American Idol Secrets
Read More

| Vote For the Worst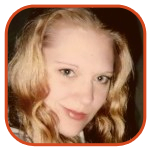 Posted by K.C. Morgan Categories: Television, Drugs, Drunk, Legal Issues, Meltdowns, Rants, Rivalries, Rumors,
The tiger blood has hit the terrestrial realm. Charlie Sheen has been threatening to sue Warner Bros. for all they're worth, and today his predictions more or less came true. Sheen lawyer Marty Singer filed a suit today demanding a cool $100 million from Two and a Half Men creator Chuck Lorre and the WB.

Think he'll get it?
Click to continue reading As Promised, Charlie Sheen Sues Lorre, Warner Bros.
Read More

| Perez Hilton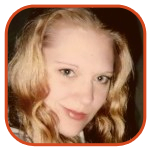 Posted by K.C. Morgan Categories: Television, Drugs,
Doesn't everyone want to have a little tiger blood running through their veins? Thanks to Harcos Labs, now everyone can. We're about to buy a Winning 6-Pack of the specially-blended brew right now.

Every word out of Charlie Sheen's mouth has been rabidly followed, re-Tweeted and reported by the press, and one of his more shining nuggets of wisdom has revolved around "tiger blood." It is this, by the way, which makes Sheen so superior to others.

The Harcos version of tiger blood is "made from 100% passion specifically to make your brain fire in a way that's not from this particular terrestrial realm."

Totally. And before you start thinking you can, as the product description suggests, "take more drugs than anyone can survive," a disclaimer: Harcos is clear to point out that "we don't know what banging 7 gram rocks means" and adds "don't do drugs."

Indeed. Drink tiger blood instead.
Read More

| Popeater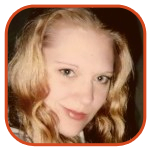 Posted by K.C. Morgan Categories: Television, Drugs, Drunk, Rants, Rivalries, Rumors,

Charlie Sheen has been doing most of the talking regarding the drama surrounding Two and a Half Men, and some of those involved are no longer staying silent. Sheen's unasked-for rant against his co-star Jon Cryer pushed at least one crew member too far.

One unnamed crew member is "furious," not only about Sheen's rant against Cryer but much more. "We have been screwed over by Charlie Sheen, monetarily and professionally," said the crew member. "It's not just about disrespecting Jon [Cryer]. He disrespects everybody."

"He should have been fired a long time ago," continued the disgruntled crew member. "Why wasn't he?"
Uhmm...because he's a warlock. Obviously.
Click to continue reading Two and a Half Men Crew 'Furious,' 'Screwed Over' by Sheen
Read More

| E! Online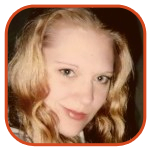 Posted by K.C. Morgan Categories: Television, Meltdowns, Rants, Rivalries, Rumors,
No one is safe from Charlie Sheen's torpedoes of "truth." On Tuesday, Sheen viciously attacked former co-star Jon Cryer (you know -- Duckie from Pretty in Pink, and the other man in Two and a Half Men). His attack came, like most of Sheen's attacks, without warning and for seemingly no reason.

"Jon has not called me. He's a turncoat, a traitor, a troll. Clearly he's a troll. He issued a statement," Sheen said. We can't speak for the t-adjectives, not knowing Jon Cryer personally, but we can verify that the actor hasn't uttered a comment, Tweet or status update regarding Sheen or Two and a Half Men. He will, however, appear in a skit on Thursday's Ellen DeGeneres Show, where he'll be acting as a receptionist for the show. "I needed the work," he explains to Ellen in the segment.
Read More

| Perez Hilton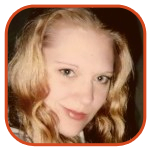 Posted by K.C. Morgan Categories: Movies, Television, Meltdowns, Rants,
Even if you've got "Adonis DNA," you might have trouble deciphering the ever-poetic Charlie Sheen. Whether he's giving an interview to ABC or Twittering the day away, he's got his own unique language… and frankly, we're having a hard time figuring it all out. Thankfully, Perez Hilton has decided to do it for us.

The blogger broke down several of the most popular Sheenisms, explaining the actor's life philosophy, the secret powers of Sheen's "tiger blood" and his favorite… position. Read the brief glossary, and brush up on your Sheen.
Read More

| Perez Hilton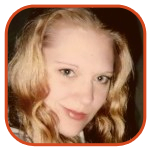 Posted by K.C. Morgan Categories: Movies, Engagements, Pregnancies, Rants, Rivalries, Rumors,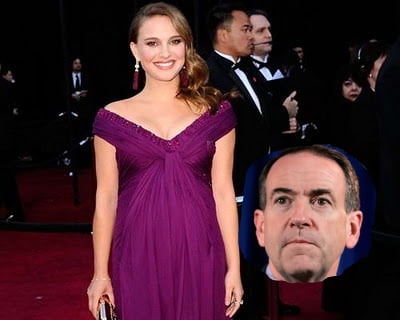 Mike Huckabee doesn't think women should look up to Natalie Portman as a role model. He held the Black Swan star up as an example of Hollywood's "distorted image" of single motherhood during a radio interview this week.

Host Michael Medved was the first to mention "visibly pregnant" Portman, her and her "problematic message." Huckabee quickly expanded on the theme.

"People see a Natalie Portman or some other Hollywood starlet who boasts of, 'Hey look, you know, we're having children, we're not married, but we're having these children,' and they're doing just fine," Huckabee remarked. "But, there aren't really a lot of single moms out there who are making millions of dollars every year for being in a movie."
Click to continue reading Mike Huckabee Says Natalie Portman Presents 'Distorted Image'
Read More

| E! Online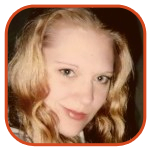 Posted by K.C. Morgan Categories: Television, Rumors,
In a new tell-all called American Idol Exposed, former staff member Justin Buckles gives fans an intimate look at what goes on behind the scenes… and some may not like what he's got to say. The staffer confirms some rumors that American Idol watchers have suspected for years.

In an interview with anti-Idol site Vote For the Worst, Buckles talks about his turning point with the show: "On the audition road for Season 5, production assistants were asked to sit at the [audition] tables and act as producers. This really pushed me over the edge and pretty much started the ball rolling for me in regards to wanting to leave the show." He said "contestants were one hundred percent scammed, in my opinion, during the Season 5 auditions."

Do tell. "I saw producers escorting contestants straight to the final round of auditions with the judges," Buckles continued.
Click to continue reading Former American Idol Staffer Spills Show Secrets
Read More

| Vote For the Worst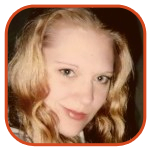 Posted by K.C. Morgan Categories: Movies, Television, Drugs, Legal Issues, Meltdowns, Rants, Rivalries, Videos, Rumors,
Charlie Sheen says that he's clean and focused following an "epiphanous awakening," and when we figure out just what he means by that we'll let you know. "I'm on a quest to claim absolute victory on every front," he told Piers Morgan on CNN.

If victory means practically monopolizing the media, Sheen's already there. The actor's publicist quit on Monday, saying he is "unable to work effectively" at his job, and it's no wonder. Charlie Sheen has been calling TMZ, CNN, Good Morning America and -- it seems -- anyone else who'll pick up the phone.
Click to continue reading So, is Charlie Sheen Crazy or What?
Read More

| CNN

© Gear Live Media, LLC. 2007 – User-posted content, unless source is quoted, is licensed under a Creative Commons Public Domain License. Gear Live graphics, logos, designs, page headers, button icons, videos, articles, blogs, forums, scripts and other service names are the trademarks of Gear Live Inc.