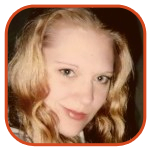 Posted by K.C. Morgan Categories: Television, Rivalries,
Remember the church that wanted to stage a protest at screen legend Elizabeth Taylor's memorial because she was an active AIDS humanitarian? Well, they're not big fans of comedienne Lisa Lampanelli, either.
Lampanelli, an outspoken proponent of gay rights, has a show scheduled in Kansas this weekend, where the Westboro Baptist Church is based. The WBC is organizing a protest of Lampaenelli's show, but she's going to make sure it backfires.
Click to continue reading Comic Lisa Lampanelli vs. The Westboro Baptist Church
Read More

| TMZ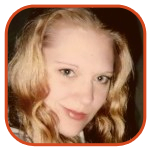 Posted by K.C. Morgan Categories: Movies, Television, Rumors,
We kinda hate to say that Charlie Sheen showed professionalism and grace by shouldering his epic defeat in Detroit and going on to rock Cleveland to score a huge standing ovation -- that's too much like paying the former Two and a Half Men actor a compliment. Instead, we'll blame his amazing recovery and newfound comedic chops on Adonis DNA… while it's still free for us to do so.
That could change soon. Along with Adonis DNA, Charlie Sheen's company Hyro-gliff has filed paperwork to trademark several of the entertainer's popular phrases, including tiger blood, violent torpedo of truth, sober valley lodge and duh, winning.
Read More

| E! Online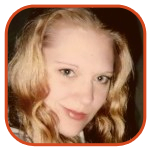 Posted by K.C. Morgan Categories: Television, Videos,
Even Glee's stars have to drive to work -- at least, they do in this hilarious clip from Will Ferrell's Funny or Die. Jane Lynch and Matthew Morrison are going to work together (in the latter's 2003 Beetle), and all is well until somebody breaks out into song. Watch the video above to see the two hash it out.
Read More

| Entertainment Weekly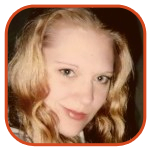 Posted by K.C. Morgan Categories: Movies, Television, Meltdowns, Videos,
(WARNING: Explicit, uncensored language)
Charlie Sheen is recovering quickly from his terrible performance in Detroit in the best possible way: with humor. The actor has released a 7-minute spoof his 20/20 interview, and you can see the whole thing above.
We've watched it, and we think this version is better than the original -- which aired last month on ABC. Sheen seems unafraid to laugh at himself in the segment, sporting different T-shirts, over-using his catchphrases, even chain-smoking.
The video should do wonders for his comedy tour, which is going strong despite the Motor City flub.
Read More

| Yahoo! News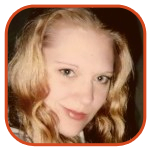 Posted by K.C. Morgan Categories: Movies, Television, Rumors,
The Motor City doesn't have a high population of Charlie Sheen fans... anymore. The former Two and a Half Men actor began his 20-city tour in Detroit, Michigan and fell completely flat before the audience of 5,000 over the weekend.
His show "My Violent Torpedo of Truth: Defeat is Not an Option" was unstructured, unorganized and not well received by the watching crowd. One reviewer likened the show to a "motivational seminar" and felt a "creepy atmosphere." We expected as much -- we watched Sheen's live Internet shows.
Read More

| Yahoo! News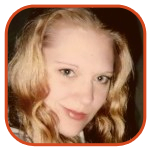 Posted by K.C. Morgan Categories: Movies, Rivalries, Videos,
There's still a lot we don't know about the Black Swan controversy, but at least someone in Hollywood is willing to speak out. Danny McBride, who is co-starring with Natalie in the comedy flick Your Highness, shared a production secret about the ballet movie that very few know… until now, that is. Watch the video above to hear what he has to say.
Read More

| Yahoo! News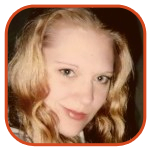 Posted by K.C. Morgan Categories: Television, Meltdowns, Rumors,
Gilbert Gottfried is attempting to do some damage control now that he's been fired as the voice of the Aflac Duck and offended an entire nation of people. The actor made a dozen offensive jokes about the tragedy in Japan recently, sparking a firestorm of controversy… and he's still trying to dig himself out of the rubble.
Click to continue reading Gilbert Gottfried Apologizes, Aflac Doesn't Budge
Read More

| TMZ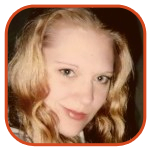 Posted by K.C. Morgan Categories: Television, Where Are They Now?,
Winning! Gilbert Gottfried is currently walking the Charlie Sheen path toward success -- he just got fired from his TV gig. No longer will Gottfried power the grating voice of the Aflac duck, and you've got Twitter to thank for it.

The comedian went one laugh over the line when he cracked a dozen jokes in a 24-hour period, all of them about the massive catastrophe that occurred in Japan, via Twitter. Some of his ill-timed, tasteless cracks include: "Japan is really advanced. They don't go to the beach. The beach comes to them," and "I just split up with my girlfriend, but like the Japanese say, 'They'll be another one floating by any minute now.'"

Aflac didn't think any of it was very funny, apparently. In a statement, the company said, "Gilbert's recent comments about the crisis in Japan were lacking in humor and certainly do not represent the thoughts and feelings of anyone at Aflac." They also promised not to rest on their laurels, adding "Aflac will immediately set plans in motion to conduct a nationwide casting call to find a new voice of the iconic Aflac Duck."
Gilbert Gottfried could not be reached for comment about the situation. Stay up-to-date on all the celebrity gossip -- follow VIP Breakdown on Twitter.
Read More

| TMZ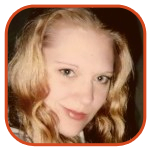 Posted by K.C. Morgan Categories: Television, Hair Styles, Videos,
I pity the fool who missed the end of last week's Saturday Night Live. Those who were watching NBC saw Zach Galifianakis standing on the famous stage with a Mr. T-inspired Mohawk. As he explained, the skit never made it to air -- the show ran out of time. But, at least he got an awesome new 'do out of the sketch the didn't.
Read More

| NBC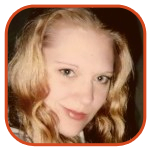 Posted by K.C. Morgan Categories: Television, Videos,
See, Charlie Sheen is getting some work. In-between interviews and Web rants, the recently-fired actor managed to perform this skit for Funny or Die. Now, Sheen fans can learn a few of the ingredients it takes to be a winner just like him.
As he says, "If you eat like me, you can be like me." Sheen certainly has an interesting take on what it means to be a winner, a philosophy that extends to his food. "I don't cook food, I will it," he explains in the video.
But, we caution you to take care if attempting to repeat any of Sheen's cooking steps. As the actor points out, "The taste of Charlie Sheen has the potential to make your soul weep."
It can get a TV show canceled, too.
Read More

| Entertainment Tonight

© Gear Live Media, LLC. 2007 – User-posted content, unless source is quoted, is licensed under a Creative Commons Public Domain License. Gear Live graphics, logos, designs, page headers, button icons, videos, articles, blogs, forums, scripts and other service names are the trademarks of Gear Live Inc.