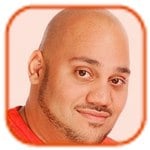 Posted by Andru Edwards Categories: Movies, Music, Divorce, Rumors,
Chris Martin was "hard to live with" before he split from Gwyneth Paltrow.
The former couple - who have children Apple, nine, and Moses, eight, together - split last month after 10 years of marriage, and insiders claim the Coldplay frontman's insecurity caused a lot of their problems.
"Chris is very tough on himself and that can be hard to live with. There was a time a few years ago when there were a lot of fights. He and Gwyneth had a great life but it was like he couldn't quite see it and couldn't commit to it. There were other issues that sparked off that and, ultimately, they ended up leading very different, very separate lives," a source said.
Now they have gone their separate ways, Chris and Gwyneth both want the best for one another. "They have both given each other their blessing to move on. I think they both want each other to find love and happiness," the source added.
Click to continue reading Chris Martin Was "Hard to Live With"
Chris Martin went on a date with Alexa Chung.
The Coldplay singer - who split from his wife Gwyneth Paltrow last month after 10 years of marriage - is said to have gone out for a meal with the model in New York. "Alexa and Chris did see each other in NYC, briefly. Friends think sit's definitely developing into a relationship. But Alexa's a cool girl. She's not going to make herself look stupid. They like each other and have a lot in common but life's a bit tricky for Chris at the moment," a source said.
Click to continue reading Chris Martin Went for Dinner with Alexa Chung?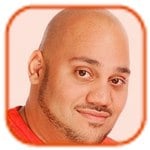 Posted by Andru Edwards Categories: Movies, Music, Divorce, Rumors,
Gwyneth Paltrow reportedly wanted to keep her marriage breakdown secret.
The Iron Man 3 actress - who announced last month she and Chris Martin were separating after 10 years of marriage - was said to have been keen to allow people to believe they had no problems, but the Coldplay frontman felt it was "wrong" to pretend everything was fine.
"It was his idea to announce the split. They had drifted apart, and there was no chance they'd get back together, so he felt it was wrong to keep pretending," a source told The New York Post.
The former couple - who have children Apple, nine, and Moses, eight, together - have been holidaying in the Bahamas since news of their separation was announced. They broke the news with a statement on Gwyneth's lifestyle website GOOP in a post titled "Conscious Uncoupling."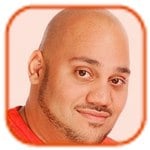 Posted by Andru Edwards Categories: Movies, Music, Divorce,
Gwyneth Paltrow and Chris Martin had couples therapy before separating.
The couple - who are currently holidaying in the Bahamas with children Apple, nine, and Moses, seven - announced yesterday they were splitting, and friends say they brought in outside help to try and repair the cracks in their 11-year marriage.
"They really tried to make the marriage work, but sometimes it's best to not be married. They know that about each other now. They have worked really hard for a year or more, going to therapy, trying to make it work - and she's been more honest than ever about how hard marriage is - but they just decided it was best to not be together anymore as a couple," a source said.
Despite the news, the Iron Man star was seen out publicly with the Coldplay frontman several times earlier this year and they even sang together at a recent charity event in aid of their children's Los Angeles school, performing "Cruisin," her song with Huey Lewis in 2000 movie Duets. "She called the event chair to say she'd like to sing with Chris," a source said.
Click to continue reading Gwyneth Paltrow and Chris Martin Had Therapy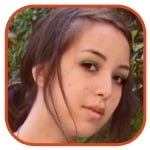 Posted by Robin Paulson Categories: Movies, Music, Divorce,
Another Hollywood couple has called it quits.
Gwyneth Paltrow took to lifestyle website GOOP to announce that she and her husband Chris Martin, who fronts British band Coldplay, have called time on their marriage of ten years:
"It is with hearts full of sadness that we have decided to separate. We have been working hard for well over a year, some of it together, some of it separated, to see what might have been possible between us, and we have come to the conclusion that while we love each other very much we will remain separate. We are, however, and always will be a family, and in many ways we are closer than we have ever been. We are parents first and foremost, to two incredibly wonderful children and we ask for their and our space and privacy to be respected at this difficult time. We have always conducted our relationship privately, and we hope that as we consciously uncouple and coparent, we will be able to continue in the same manner."
Click to continue reading Gwyneth Paltrow Confirms Split from Chris Martin
Read More

| GOOP via Vanity Fair
Gwyneth Paltrow and Chris Martin are selling their $11.5 million London home.
The couple are moving out of the upmarket area of Belsize Park in North London after a series of arguments with their neighbors, who are upset by constant modifications to their property. "We have had years of their building works. They have taken down trees so they can park their flash cars in the driveway and they put a huge swimming pool in the back garden," a local said.
Another neighbor added, "The trouble is that it will probably be a similar sort that moves in and we'll have this all over again."
Iron Man 3 actress Gwyneth and Coldplay singer Chris - who have Apple, nine, and Moses, seven, together - bought their home ten years ago for $4 million from actress Kate Winslet. They then bought the neighboring property for $5 million as well as another house on the other side and combined all three to make a huge 33-room mansion.
Click to continue reading Gwyneth Paltrow and Chris Martin Selling London Home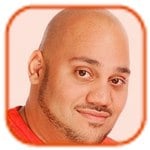 Posted by Andru Edwards Categories: Movies, Pregnancies, Features,
Gwyneth Paltrow almost died during her third pregnancy.
The 40-year-old actress was expecting a third child with husband Chris Martin, after having children Apple, eight and Moses, six, but revealed she lost the baby and her own life was in danger as a result of complications.
"My children ask me to have a baby all the time. And you never know, I could squeeze one more in. I am missing my third. I'm thinking about it. I had a really bad experience when I was pregnant with my third. It didn't work out and I nearly died. So I am like, 'Are we good here or should we go back and try again?'"
Gwyneth also praised her Coldplay frontman husband's parenting skills and revealed they rely on each other for support. "To know that you had kids with such a good man is a real weight off you. We are committed co-parents, we make all the decisions together and lean on each other for support," she explained.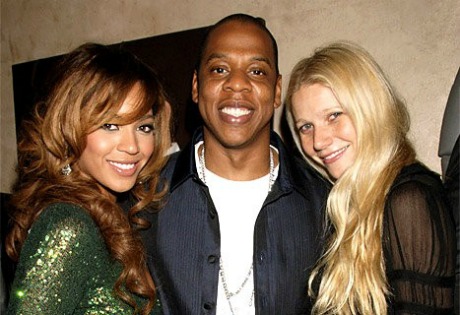 Beyonce Knowles and Jay-Z are planning to holiday in a mobile home with Chris Martin and Gwyneth Paltrow. The superstar couples have decided to take a low-key vacation with their kids after Jay-Z and Chris finish up their grueling respective world tours and have chosen Florida as the perfect road trip destination.
"The two couples are planning a trip around Florida. Both Chris and Jay have been on intense world tours so they really need a break. Gwyneth and Beyonce think the jaunt, going back to nature on a high-end Winnebago, will be the ideal getaway. It will be low-key but it's just what they need and they'll get to spend quality time together," a source told The Sun.
Click to continue reading Beyonce and Jay-Z Plan Road Trip With Gwyneth and Chris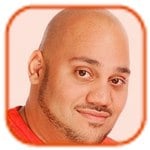 Posted by Andru Edwards Categories: Movies, Music, Television,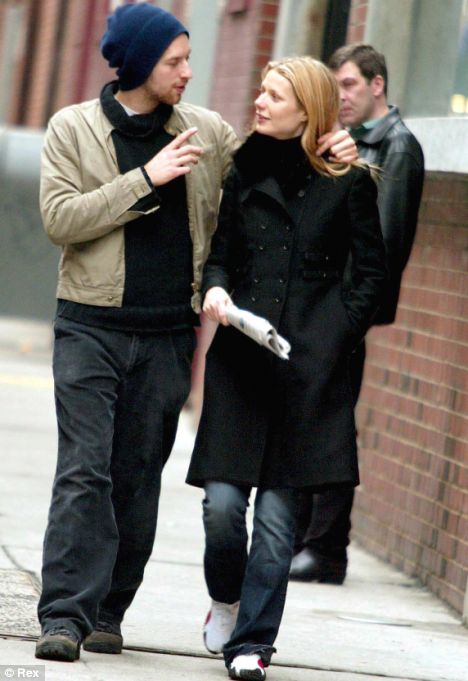 Gwyneth Paltrow has compared her husband Chris Martin to Pablo Picasso. The Glee actress says her Coldplay frontman husband - whom she married in 2003 - is a "musical genius" and asking him for tips on singing would be like approaching the legendary Spanish artist for painting advice.
"[He's] a musical genius. It's like living with Picasso and being like, 'Should I make a little something-something?'"
While Chris is a notoriously private person and often refuses to be photographed with his spouse, Gwyneth - who has two kids Apple, seven and five-year-old Moses with him - says she can understand why he doesn't want to be known as part of a celebrity couple.
"He makes music for his fans, and he doesn't want people to conjure a lame famous couple when they're getting into his music. I get it."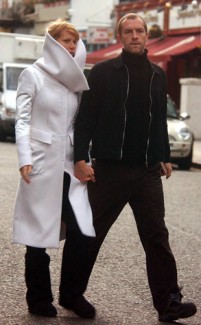 In the wake of too many celebrity cheating scandals to count, Gwyneth Paltrow admits her marriage isn't always easy.
The Iron Man 2 actress - who wed Coldplay frontman Chris Martin in 2003 - says they have to work at their relationship like everyone else but both respect the commitment they made to each other.
Gwyneth - who has two children, Apple, five, and four-year-old Moses, with the "Fix You" rocker - said, "It's honesty and support and respect. I really have an incredible amount of respect for him as a man, as a human being and as an artist. We have our ups and downs like every couple, but I think you have to make that commitment to invest in a life together and then you don't get that thing if you're single and dating or whatever."
Gwyneth also revealed she is much more relaxed with her lifestyle following years of being an a strict macrobiotic diet. She told Britain's Star magazine, "I have to gain weight. I can't be one of those people that never does it. I would go crazy. I like food to much, I like alcohol too much, I like ice cream too much. I could never live like that. It would be so profoundly boring to always be strict with myself."
© Gear Live Media, LLC. 2007 – User-posted content, unless source is quoted, is licensed under a Creative Commons Public Domain License. Gear Live graphics, logos, designs, page headers, button icons, videos, articles, blogs, forums, scripts and other service names are the trademarks of Gear Live Inc.