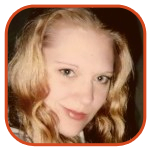 Posted by K.C. Morgan Categories: Movies, Child Stars, Where Are They Now?,
Fans will have boxed sets, theme parks and endless TV re-runs to look forward to once both parts of Harry Potter and the Deathly Hallows have come and gone…but what about the actors?
Emma Watson (Hermione Granger), Rupert Grint (Ron Weasley) and title star Daniel Radcliffe aren't going to disappear from the spotlight anytime soon. All three stars of the franchise are looking forward to new projects now that shooting has wrapped on the last of their epic wizarding adventures.
Click to continue reading What's After Harry Potter?
Read More

| E! Online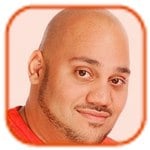 Posted by Andru Edwards Categories: Sports, Drugs, Legal Issues, Rumors,
The woman who refuses to allow international borders get in the way of her partying: Paris Hilton was arrested for drug possession in South Africa last night.
The hotel heiress was taken into police custody and held in a cell after watching the soccer World Cup match between Brazil and Holland in Port Elizabeth as undercover police officers said they had found local marijuana, known as 'dagga,' in her handbag. Paris had been followed by detectives as she boarded a luxury bus that had taken her, her friends and Leonardo DiCaprio to the quarter-final game and when officers unleashed their sniffer dogs, they went straight to the blonde beauty and her pals.
Click to continue reading Paris Hilton Arrested on Drug Charges in South Africa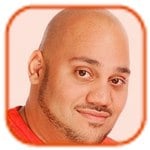 Posted by Andru Edwards Categories: Music,
Kanye West's car has allegedly been involved in a major collision.
The Porsche Panamera - which the rapper's cousin was reportedly given permission to drive - crashed into a house at around 4 a.m. on Saturday morning near Diamond Head in Honolulu, Hawaii.
Eyewitness Chris Cooper was the first person at the scene of the collision: "There was just a tremendous crash. As if a small building were coming down. I looked over and saw the car impaled in the garage. I walked over to see if anyone was dead or people in the car because I could smell liquids and I could hear them draining and no one was there."
According to reports, witnesses told police they saw three men running away from the scene of the crash and the vehicle was reported stolen shortly after the incident occurred. The "All Falls Down" hitmaker - who is currently recording his new album in Hawaii - was not on the island at the time of the collision.
It is believed that no one was hurt in the accident.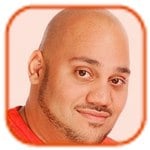 Posted by Andru Edwards Categories: Music, Legal Issues, Meltdowns, Rumors,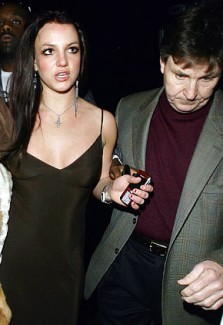 Britney Spears is "unlikely" to regain control of her affairs in the near future.
The 28-year-old singer, whose father Jamie Spears and lawyer Andrew Wallet were made co-conservators of her personal and professional affairs after her public breakdown in 2008, is due to have a conservatorship status hearing today, but is not expected that the judge will change the ruling.
"Britney won't be in court for the hearing. It seems highly unlikely that the conservatorship will end by the end of summer. Britney's just not ready, yet. She has her good days and bad days. Britney has complex issues on a personal and professional level, and that is the reason the conservatorship is still in place," a source told RadarOnline.com.
The "Piece of Me" singer will only be permitted to regain control of her vast fortune if Los Angeles Superior Court Commissioner Reva Goetz has enough evidence to justify ending the conservatorship. It had previously been claimed Britney feels "completely out of it" because her father is so controlling.
"She is so out of it she just doesn't care anymore. She just does what she's told and is totally in her world. She'll even call people at all hours of night for a general conversation and acts like it's the middle of the day or something," a source said.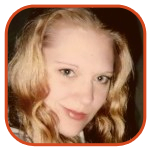 Posted by K.C. Morgan Categories: Movies, Child Stars, Drugs, Drunk, Legal Issues, Rumors, Where Are They Now?,
Using her communication method of choice, troubled former child star Lindsay Lohan recently reached out via Twitter. The actress, who has had years of trouble with drugs and the law, asked for help…from French fashion giant Chanel.
Lohan, 23, was recently sentenced to wear an alcohol monitoring bracelet. The Secure Continuous Remote Alcohol Monitor will be strapped to Lohan despite pleas from her legal reps to allow her to undergo more frequent testing instead.
True to form, Linds responded by taking to her Twitter account: "Can CHANEL please help me out by getting me some stickers to put on my SCRAM bracelet so that I can at least wear a chic dress?! maybe!?."
Seriously, we think she has more serious problems than finding a frock to go with her alcohol monitoring bracelet.
(FYI - You can also follow VIP Breakdown on Twitter.)
Read More

| Chic Dish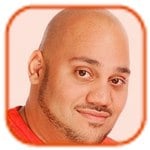 Posted by Andru Edwards Categories: Movies, Drugs, Drunk, Legal Issues, Breaking News,
After a weekend of hardcore partying in Cannes, Lindsay Lohan is back in the states and has been ordered to submit to random drug testing.
The
professional party-goer
actress appeared in a Beverly Hills court today for a probation review hearing, where she was told by Judge Marsha Revel she can remain out on bail, but only if she abstains from drinking alcohol, wears a SCRAM bracelet - which monitors alcohol consumption - and attends at least one alcohol education class a week.
The judge also indicated the 23-year-old star must stay in the Los Angeles area, despite her being lined up to work on a movie in Texas. A formal hearing to determine if Lindsay has violated her probation - which she was placed on following her second driving under the influence (DUI) conviction in 2007 - has been scheduled for July 6.
If she is found in breach of the terms, Lindsay - who is expected to face at least five drug tests before then - could be jailed for 180 days. Lindsay was originally scheduled to appear in court last Thursday, but was stranded in Cannes, France, after claiming her passport had been stolen.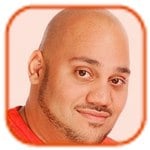 Posted by Andru Edwards Categories: Television, Where Are They Now?,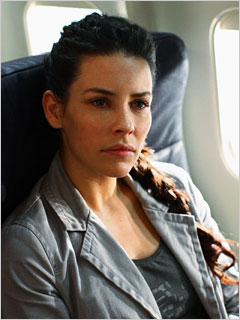 Freckled starlet Evangeline Lilly is "homeless and unemployed."
The actress admits she has found herself at a loss since filming her final scenes for Lost in Hawaii but has only just realized the extent of her situation.
"I did live in Hawaii and now I am essentially homeless. I'm a gypsy a bit, living out of my suitcase, and I'm unemployed. I was filling out a form at the dentist the other day and I realized when they said 'Put your address and your occupation' that I was homeless and unemployed."
The brunette beauty admits she has always enjoyed moving from place to place as it allowed her the opportunity for reinvention. She explained to talk show host Jimmy Kimmel, "When I was a kid we moved a lot and then when I was in high school I stayed still for a long time. I must have gotten a bit of fever - whatever it was that makes you want to change - because I looked around me and saw people who were different to me and interesting, and I decided I wanted to try to be them. I would move towns - because you can't change who you are when people know you already - and I would take on a new. I wouldn't suddenly put on 50lbs and pretend I was a man."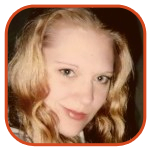 Posted by K.C. Morgan Categories: Movies, Music, Paparazzi Videos, Rumors, Where Are They Now?,
As we've been reporting, Oscar-nominated actor Joaquin Phoenix purportedly dropped out of movies back in 2009 to focus on his musical career. The career switch has been documented, or at least that's the claim, by Phoenix's brother-in-law Casey Affleck.
From the word go, public opinion has been pretty strong that the whole thing was some sort of hoax. Now, Affleck and Joaquin Phoenix are actually shopping the project around…and no one's really figured it out yet.
Click to continue reading Is the Weird Joaquin Phoenix Documentary For Real?
Read More

| LA Times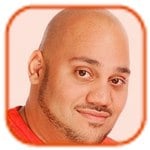 Posted by Andru Edwards Categories: Television, Dating, Engagements, Hook-ups,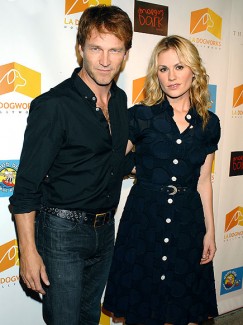 British hunk Stephen Moyer thinks that his TV bosses wanted him to date Anna Paquin.
The True Blood actor - who got engaged to his co-star last August - claims staff at network HBO tried their best to bring them together by booking them into the same hotel during filming of the pilot episode:
"They put us in the same hotel - though in not the same room to begin with. No, I'm joking. They put us in these hotel suites, and we hung out for a while and got to know each other. The attraction was there, so it was a matter of whether we acted on it or not."
While he is blissfully happy with 27-year-old Anna, Stephen - who plays vampire Bill Compton in the show - admits he was reluctant to get romantically involved with her at first in case it destroyed the future of the program. He added in an interview with Details magazine, "To get a pilot that runs to a series, it's big s**t to people. And so to come along and go, 'Oh, let's have a quick f**k' and then risk arguing and being a nightmare when you're playing the two people who are together the whole time - that would be immature."
Stephen, 40, has been dating Anna - who plays Sookie Stackhouse - since 2007 but insists they won't marry "until at least 2020."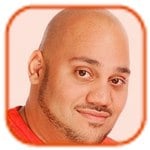 Posted by Andru Edwards Categories: Movies, Music, Television, Dating, Engagements, Weddings, Child Stars, Rumors,
Disney superstar Miley Cyrus is ready for marriage.
The 17-year-old star, who recently denied she is engaged to actor Liam Hemsworth after she was pictured wearing a ring on her engagement finger, has been joking to pals about the possibility of changing her name to match her 18-year-old boyfriend's.
A source said, "Miley's crazy in love with Liam, and keeps joking that Miley Hemsworth sounds so fancy and sophisticated. She says she can't wait to turn 18 this year so she could do whatever she wants - even marry Liam - and no one can stop her."
The "Party in the USA" singer, whose father is "Achy Breaky Heart" hitmaker Billy Ray Cyrus, has reportedly told her record company that she now wants to take a career break to spend more time with Liam. The source claimed she told her record company: "I just want to enjoy my life for a while."
However, her father is warning her not to take too much time off, as she may get forgotten by the public. He is reported to have told her, "You're only a big star for a brief amount of time, and when it's over, it's over."
© Gear Live Media, LLC. 2007 – User-posted content, unless source is quoted, is licensed under a Creative Commons Public Domain License. Gear Live graphics, logos, designs, page headers, button icons, videos, articles, blogs, forums, scripts and other service names are the trademarks of Gear Live Inc.