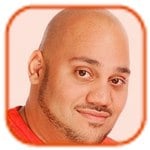 Posted by Andru Edwards Categories: Music, Charity, Kind Acts, Features,
Carrie Underwood is prepared to get dirty when she works at an animal shelter.
The "Blown Away" singer may be a multi-million selling artist, but is still no stranger to hard physical labor as she volunteers at the Happy Paws shelter when she visits her parents in Oklahoma.
"I went to my parents a few weeks ago and spent two days cleaning out some pretty messy pens at an animal shelter, Happy Paws. It was long and grueling, but the people that run the shelter are wonderful," she revealed.
Former American Idol winner Carrie is also into keeping fit, and celebrates reaching her daily goals by performing her own little dance. "I recently bought myself and all of my friends a Fitbit personal tracker. When you reach your goal, it buzzes. I set my goals pretty high, so I deserved that happy dance," she added.
Click to continue reading Carrie Underwood Gets Dirty Helping Animals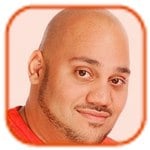 Posted by Andru Edwards Categories: Movies, Music, Television, Charity, Kind Acts,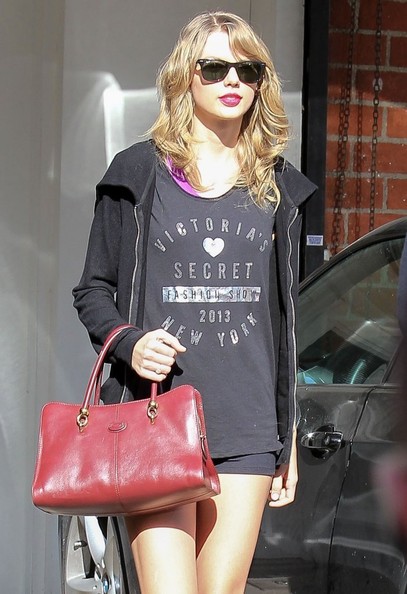 Taylor Swift has been named the most charitable celebrity for the second year in a row.
The "I Knew You Were Trouble" hitmaker topped DoSomething.org's annual list thanks to good deeds including a $100,000 donation to the Nashville Symphony and headlining the Duke and Duchess of Cambridge's fundraising event for homeless charity Centrepoint.
In second place were One Direction, whose Comic Relief single 'One Way or Another (Teenage Kicks)' raised over $1.6 million to help those living in poverty, and bringing in $784,345 in donations for cancer research.
Headlining the Chime for Change concert in London saw Beyonce awarded third place on the list, while fourth place went to late actor Paul Walker, thanks to his Reach Out WorldWide (ROWW) charity, a network of professionals with first responder skills - doctors, nurses, firefighters, paramedics, and other disaster-survival specialists - who help out when natural disasters strike, and Macklemore and Ryan Lewis took fifth place thanks to award-winning track "Same Love," which "challenged the hip-hop community to adopt a culture of acceptance."
Click to continue reading Taylor Swift Named Most Charitable Celebrity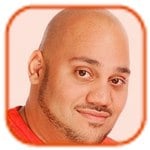 Posted by Andru Edwards Categories: Music, Sports, Legal Issues,
Carrie Underwood and her husband were pulled over for speeding yesterday.
The country music star and her ice hockey player spouse Mike Fisher were stopped by police officers after exceeding a 45 mile-per-hour speed limit and the 30-year-old beauty later poked fun at the situation on Twitter.
"Ok...so, Mr. ''I'm gonna start a driving school in Nashville'' just got us pulled over for going 56 in a 45. Just sayin... (sic)" she wrote on Twitter.
Defending his brush with the law, speed demon Mike, 33, claimed he was rushing home because the couple's pet pup had to go to the toilet. "@carrieunderwood not my fault Ace had to pee! (sic)" he wrote on the social networking site.
Ironically, just hours prior to the incident, Mike boasted about his motoring prowess and even posted "driving 101" tips on his Twitter account: "I think I may start a driver education school in Nashville. U could make a fortune: ) #drivingpetpeeves driving slow in the fast lane #drivingpetpeeves not moving halfway into the intersection when waiting to turn left at a green light #driving101 (sic)"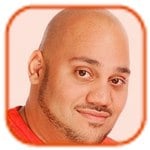 Posted by Andru Edwards Categories: Music, Features,
Carrie Underwood admits she is little "selfish" and isn't ready to have children. The 30-year-old country singer - who married Canadian ice-hockey star Mike Fisher in July 2010 - says she has a tough time forming new relationships and wishes she had a softer personality.
The "Blown Away" hitmaker told the June issue of Marie Claire magazine, "I don't feel old enough to have kids. I know I am mature. But being responsible for another human? I'm not a mushy person at all. We were never a huggy family. Or a 'let's talk it out' family. Technically I have siblings but they are quite a bit older than me - I was the accident - so I have the only-child syndrome going on. I'm a little more selfish, a little more independent, a little closed. I do wish I were softer. I wish I were able to form relationships better. But hey, I mean...I'm not a sociopath."
The former American Idol star, who rose to fame after winning the reality TV show in 2005, also feels very "awkward" and her husband often makes fun of her for it: "My husband calls me the queen of awkward moments. Anything that can be made awkward, I will make it awkward."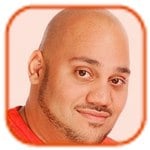 Posted by Andru Edwards Categories: Music, Television, Features,
Carrie Underwood finds being a vegetarian easy. While many vegetarians complain it is difficult to find restaurants which will will cater to their needs, Carrie says she never has a problem when eating out.
"I am 100 per cent vegetarian but I try my best to be vegan. It's getting better. There are so many restaurants that will work with you - even steakhouses. My husband [ice hockey player Mike Fisher] loves to eat meat and there's a place called King Prime that we like to go to. They're always really nice to me and give me veggies if I ask for them. There's loads of newer restaurants in [Nashville districts] East Nashville and The Gulch that will cater for you too..."
Meanwhile, despite reports Hayden Panettiere's feisty Nashville character is based on her, Carrie insists she and her other singer friends are nothing like her. "Noooo! There are so few women in country music versus the men. But the TV shows are always about them and how drama-rific it all is, how they all hit each other. I have a lot of girlfriends in the scene and none of us are like any of the characters on the show!" she explained.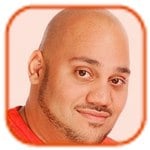 Posted by Andru Edwards Categories: Music,
Carrie Underwood faced an online backlash from fans after showing support for gay marriage.
The 29-year-old singer spoke out on her views of same-sex unions during a newspaper interview. She told The Associated Press about her questioning with another publication, "I was asked a difficult question in the last five minutes of an interview and I answered it the best way I knew how, and after that I do what I do and I love making music and I generally try to stay out of any kind of controversy."
The devout Christian singer told the newspaper that she believes marriage should be legal for all. "As a married person myself, I don't know what it's like to be told I can't marry somebody I love, and want to marry. I can't imagine how that must feel. I definitely think we should all have the right to love, and love publicly, the people that we want to love."
"The role-model word is really scary to me, because no matter what happens in your life, something you do, wear, say, sing, whatever - somebody somewhere is probably not going to like it too well. I just really try hard to do what I do and try to be nice to people and make great music and if people think they can look up to that, that's wonderful. If not, that's OK too," she continued.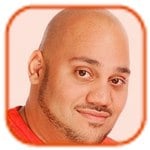 Posted by Andru Edwards Categories: Music, Sports, Features,
Carrie Underwood knows her relationship with husband Mike Fisher is "not normal." The country singer - who wed ice hockey player Mike in July 2010 - admits they "have their moments" as a couple because of her busy work schedule but they always manage to work things out eventually.
"He'll probably try for the rest of his life to really understand it. It's still a life to be honest, it's just the life that I lead. I know it's not normal, so we both have our moments when we have to try and figure things out," she said.
Carrie considers herself a "strong female" because of her upbringing but would not say she is a "feminist."
"I wouldn't go so far as to say I am a feminist, that can come off as a negative connotation. But I am a strong female. My parents raised me to be pretty independent and I grew up - I have sisters but they're a lot older than me - an only child. I feel like that contributes to how I handle myself and how I carry myself," she added.
Click to continue reading Carrie Underwood: 'My Marriage is Not Normal'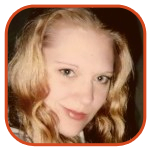 Posted by K.C. Morgan Categories: Music, Television,
Brooke White, who finished fifth during the seventh season of American Idol, is branching out into new entertainment genres. White will be starring in the TV movie Change of Plans, which focuses on a singer-songwriter who becomes custodian to her best friend's four children.
White had a very successful audition, and she chalks it up to honesty. "I told them, 'Look, I have no acting experience,' and they were like, 'Great! We'll take you!'"
"It turned out to be the most enjoyable, wonderful experience, and I just fell in love with acting," she said.
The movie airs, predictably, on FOX. Look for it January 8 at 8 p.m.
In other Idol news, Carrie Underwood won the Country Music Artist of the Year award during Monday night's American Country Awards. The Idol winner also took home a trophy for album of the year for her "Play On."
Read More

| Yahoo! News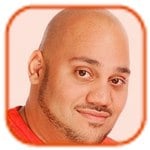 Posted by Andru Edwards Categories: Music, Sports, Engagements, Weddings, Rumors,
Carrie Underwood is to marry in a secret ceremony tomorrow.
The country singer, who has been dating Ottawa Senators ice hockey player Mike Fisher since 2008, is said to be keeping the location of the nuptials under wraps from even the guests until the very last minute.
"Carrie wants to keep the wedding small and secret. She originally wanted up to $2 million for the photo rights, but she's now believed to have struck a deal with a weekly magazine," said a source close to the singer.
The "Jesus, Take The Wheel" hitmaker, who got engaged to the sportsman last December, has reportedly told guests to go to an airport in a southern city in the US, where they will then be taken to the top secret site by private jet or limousine.
Carrie recently revealed she was too tied up with work commitments to put too much thought into organizing her impending wedding: "There's a lot going on. They are still in the season. They actually only have a few more season games left. I'm touring until the end of June, and have a few shows in July, so we're working on it here and there. We have a few things coming along."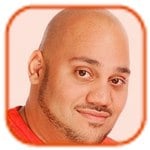 Posted by Andru Edwards Categories: Music, Television, Engagements, Weddings, Rumors,
American Idol alum Carrie Underwood doesn't think she'll be able to have a small wedding.
The country singer - who recently announced her engagement to ice hockey player Mike Fisher - has already started a scrapbook of ideas for her big day but expects most of the planning will be taken out of her hands.
"I started tearing out pictures and stuff. I think I want a small wedding, but I don't think that's going to happen."
While friends of the couple are overjoyed by the news of their engagement, many pals claim the wedding plans took even Carrie and Mike - who have been dating since March 2008 - by surprise. One pal said, "It came as a surprise to both of them. They knew they were attracted to each other, but then the relationship just happened overnight - faster than either expected."
Carrie recently revealed she and Mike are struggling to set a date for their nuptials: "Our schedules don't provide us too much time to get married and have time to really enjoy being married. We're trying to really work it out and move some stuff around."
© Gear Live Media, LLC. 2007 – User-posted content, unless source is quoted, is licensed under a Creative Commons Public Domain License. Gear Live graphics, logos, designs, page headers, button icons, videos, articles, blogs, forums, scripts and other service names are the trademarks of Gear Live Inc.