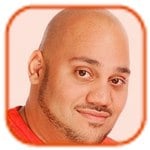 Posted by Andru Edwards Categories: Movies, Music, Dating, Rumors,
Benji Madden is "madly in love" with Cameron Diaz.
The Good Charlotte rocker only stated dating the Hollywood actress a few weeks ago after being introduced to her via his twin brother Joel Madden's wife Nicole Richie, but the guitarist is already completely smitten with her.
"Benji is madly in love with Cameron, but she wants to take it slow -- he isn't her usual type. He has dated a lot of Nicole's friends in the past but Nicole really wants this one to work," an insider told the New York Post newspaper's Page Six column.
The new couple have been spotted hanging out at Cameron's house in Los Angeles as well as indulging in a mutual passion - working out at an Equinox gym.
Click to continue reading Benji Madden Smitten with Cameron Diaz
Cameron Diaz has reportedly been getting close to Lady Gaga's boyfriend.
Blonde beauty Cameron is currently filming new romantic comedy The Other Woman with Taylor Kinney - the "Edge of Glory" singer's partner of two years - and the pair are said to have bonded both on and off screen, resulting in a "stressful time" for the singer.
"This isn't going down well. Cameron and Taylor have clicked on set and are getting on really well. They've been hanging out and the news has reached Gaga's camp. It's been a stressful time for Gaga with this on her plate as she's recovering from hip surgery," a source close to the singer said.
Cameron, 40, has reportedly been spending lots of time with the 31-year-old hunk, including trips to cafes and restaurants during breaks in filming - and Taylor is said to have introduced the Bad Teacher actress to his family. "Taylor has the perfect excuse for going for days out with Cameron as they're workmates, but they're not just being close at work. Cameron and Taylor have been seen in cafes and went out for dinner. They were joined at the hip at a drinks party for [co-star] Kate Upton's birthday. Cameron also met Taylor's family as his brothers Adam and Trent have visited the set," the source added.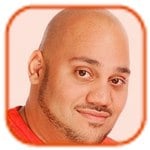 Posted by Andru Edwards Categories: Movies, Dating, Rumors,
Cameron Diaz has been spotted on a date with a mystery man. The 39-year-old actress - who has previously enjoyed relationships with Matt Dillon, Justin Timberlake and Alex Rodriguez - was seen getting cozy with the unknown "handsome and athletic" man at Rao's in New York on Monday.
"It looked like a date," a source told The New York Post. He is believed to look like Family Guy creator Seth MacFarlane.
The What To Expect When You're Expecting star was recently linked to P. Diddy, and has previously stated she would rather be heartbroken than never fall in love: "When I was going through a bit of heartbreak a little while ago, I said to a friend, 'Wow this really hurts' and he said, 'That just shows you what your capacity for loving is.' After that, the heartbreak felt different to me, because then it became about abundance, not deficit. I would rather have my heart broken a thousand times than never love at all. I have so much love to give - I'm not empty of love, I'm full of love."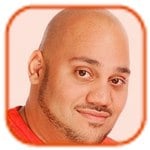 Posted by Andru Edwards Categories: Movies, Birthdays, Features,
Cameron Diaz found it "torture" to be 20 years old.
The 39-year-old actress - who turns 40 on August 30 - isn't bothered about getting older and she works out "everyday" to stay in shape, but the blonde beauty is glad that she will never have to be in her 20s again.
"I don't worry about age. I never have. I couldn't wait to get into my 30s when I was in my 20s. I don't want to go back to being 20, it was torture. When I'm not working I train everyday I can. I like weights. It's important for women to have strong muscles - that's what carries you."
Cameron - who plays pregnant Jules in her latest movie, What To Expect When You're Expecting - admits she disliked it when she recently got her hair chopped, but she has now grown to love her shorter locks: "I said, 'Yeah, I want to go shorter,' and she went a bit shorter than I'd anticipated! I was like, 'The back of my neck's exposed!' Then I went, 'I like this haircut. Look how cute it is!'"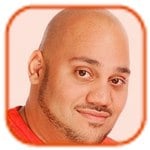 Posted by Andru Edwards Categories: Movies, Dating, Rumors,
Cameron Diaz has reportedly been spotted smooching Jude Law.
The pair - who played lovers in 2006 romantic comedy The Holiday - were apparently caught canoodling at Los Angeles' exclusive Chateau Marmont hotel.
According to an onlooker, Cameron was openly kissing 39-year-old Jude on the patio before they snuck off to a nearby bungalow:
"When someone said, 'Get a room' they listened."
Mutual friend Gwyneth Paltrow is believed to have tried to set the duo up last year when she took Cameron to watch Jude in Anna Christie at London's Donmar Warehouse theatre and it appears her work has finally paid off.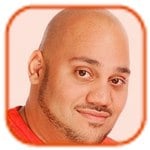 Posted by Andru Edwards Categories: Movies, Music, Television, Rants,
Piers Morgan has branded Kate Moss a "vile little creature."
The 46-year-old journalist - who now fronts CNN's Piers Morgan Tonight - says he hates Kate, 38, and the supermodel despises him in equal measure.
"She doesn't like me, I don't like her. Kate Moss is utterly horrific. If people actually knew what she was like they would never, ever be interested in her again. She's just a real, spoilt little madam from Croydon. There's nothing wrong with Croydon - I was brought up near Croydon. But she's just a vile little creature."
Moving on to the topic of Madonna, Piers - who has banned the "Hung Up" singer from his chat show - took aim at her toned physique: "Those arms are just terrifying. It's like watching Conan the Barbarian. She's looking even more barbaric than ever at the moment, utterly grotesque. When I got the CNN job I banned her from the show, permanently. She responded by saying she'd never heard of me, but we both know she's lying."
But he insists he doesn't hate all of Hollywood and even has kind words to spare for actresses Gwyneth Paltrow and Cameron Diaz:
Click to continue reading Piers Morgan: Kate Moss is Vile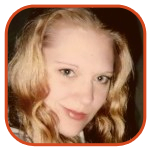 Posted by K.C. Morgan Categories: Movies, Music, Television, Hook-ups, Photos, Paparazzi Photos, Rumors,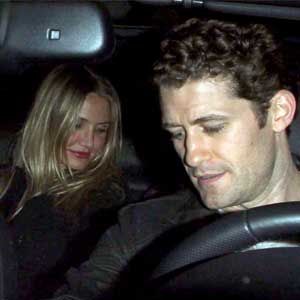 Everyone's favorite Glee club teacher Matthew Morrison and A-list Hollywood hottie Cameron Diaz were seen leaving LA's Bardot together over the weekend, and everyone's wondering the same thing: are they a couple?
Morrison was cornered by the press at a recent Rocky Horror Picture Show tribute, and he says that he and the movie star are "just friends." Hmmm.
But Diaz isn't the only gorgeous blonde the actor has been palling around with recently.
"Dare I say I have a crush on Gwyneth Paltrow?" he asked reporters. "She's not like a movie star, she's just like a normal person. She was so awesome to work with. She's so talented."
Morrison also said that Gwyneth sings "like three numbers or something" in her upcoming Glee episode, which airs in November.

Read More

| E! Online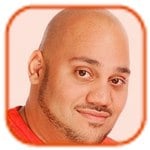 Posted by Andru Edwards Categories: Movies, Dating,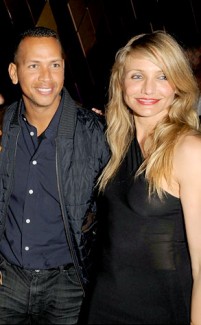 Despite her long relationships, Cameron Diaz doesn't believe in sharing her bed with the same person for her "whole life." The 37-year-old actress - who has most recently been romantically linked to baseball player Alex 'A-Rod' Rodriguez - believes monogamy is an outdated concept and says it's perfectly acceptable not to spend your life with one partner.
"Relationships can last two, five or 20 years. I don't believe in sharing your bed with the same person your whole life, though. That might be a reality for some, but it surely isn't for me."
Cameron - who has enjoyed a string of high-profile romances with the likes of Justin Timberlake, Matt Dillon and Jared Leto - believes society puts too much pressure on people to get married and says there is nothing wrong with staying single.
"You don't find true love, it finds you. Somewhere out there, there's someone you can share your love with. Our society tries to makes us believe you're ready for love at 18, have to get married and spend the rest of your life with the same man. Bullsh*t! That's not the ideal anymore these days. Some people find their true love at 50 and with today's life expectancy you could live another 50 years with that person. Just imagine having to sleep with the same guy for 20, 30 or even 50 years. If you, can't you shouldn't go there."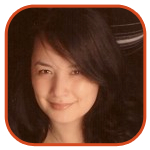 Posted by Veronica Santiago Categories: Movies, Television, Dating, Weddings, Drunk, Legal Issues,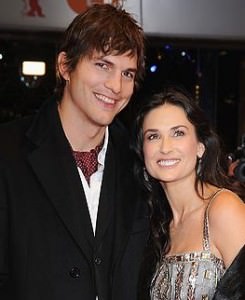 -Ashton Kutcher reveals that he and Demi Moore dined on In-N-Out burgers on their first date. Cougars everywhere are now scouting fast food joints.
-Cameron Diaz says sex helps with the aging process. This must be why Madonna liked A-Rod so much.
-Charlie Sheen will serve 30 days in jail as part of a plea bargain in his domestic violence case. His stay should not impact his work on Two and a Half Men.
-Toxicology and tissue tests will be performed on Andrew Koppel, the 40-year-old son of former ABC anchor Ted Koppel. Andrew died Monday after a long day of drinking.
-Congratulations to Glee's Jane Lynch. The actress spent her Memorial Day marrying wed girlfriend Dr. Lara Embry in Massachussetts.
Kate Hudson and Cameron Diaz are at war over Alex Rodriguez.
Cameron's new relationship with the baseball star has infuriated Kate, who was in a relationship with Alex from May to December last year. Hudson believes Diaz is simply trying to get her back for sleeping with Justin Timberlake just days after the pair split in early 2007.
"Kate thinks it's payback pure and simple. Cameron was actually in a serious long-term relationship with Justin," a source told Us Weekly magazine. "She thinks it's a joke Kate would be mad. Kate is only upset because she hates being single."
Click to continue reading Kate Hudson, Cameron Diaz Fight Over A-Rod
Read More

| Us Weekly

© Gear Live Media, LLC. 2007 – User-posted content, unless source is quoted, is licensed under a Creative Commons Public Domain License. Gear Live graphics, logos, designs, page headers, button icons, videos, articles, blogs, forums, scripts and other service names are the trademarks of Gear Live Inc.