Posted by Elaine Furst Categories: Music, Drugs, Drunk, Legal Issues, Meltdowns, Photos,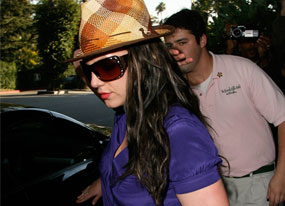 According to E! Online, the day after their daughter left the UCLA Psychiatric Treatment Center, Britney's parents are concerned for their daughter's health and well being, have no idea where she currently is, and fear that her life is at risk.
And in this sad chapter that has become Britney Spears' life, some new characters have emerged: the First Lady of California and AH-nuld's wife, Maria Shriver, and Streisand, no not Barbra-Adam, attorney at the law firm Loeb & Loeb. That is where Britney and pal Adnan Ghalib (yup, he's baa-ack) spent time just hours after she left the psych ward. Britney is looking to hire Streisand to orchestrate a game plan that would enable her to strip her father Jamie of his interim guardian duties. Apparently Britney just doesn't trust Jamie.
Click to continue reading Parents Fear for Britney's Life
Read More

|
E! Online

Posted by Elaine Furst Categories: Music, Meltdowns, Paparazzi Videos, Breaking News,
Well, the paps in Britney's neighborhood better get their camera gear ready—Britney Spears just checked herself out of the psych ward!
According to E! Online, the troubled singer left the UCLA Medical Center shortly before noon today and is now ensconced in one of her Beverly Hills abodes. (You can see pics of her driving around below.)
Click to continue reading Breaking News: Britney Checks Out!
Read More

|
E! Online

Posted by Elaine Furst Categories: Music, Child Stars, Drugs, Legal Issues, Meltdowns, Rumors,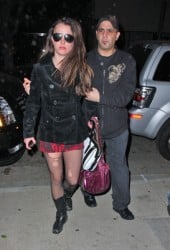 As part of a temporary restraining order against Sam Lufti, Lynne Spears gave a heartwrenching deposition relating the extent of Lufti's attempts to control her daughter.
According to E! Online, Lynne claims that Britney met Lutfi (whose full first name is Osama-how apropos!) around October 2007 and immediately insinuated himself into her life. Determined to control her, Lutfi drugged her, cut her phone lines, and "systematically inserted himself into all aspects of her life".
Such is the extent of Lutfi's determination to control Britney and keep her parents out of her life that Lutfi made the following statement to Lynne: "If you try to get rid of me, she'll be dead and I'll piss on her grave". Understandably, these remarks terrified Britney's family which led them to seek the restraining order.
Click to continue reading Britney's Mom: Sam "the Antichrist" Lutfi Drugged My Daughter
Read More

|
E! Online
In an interview appearing in the March issue of Glamour magazine, Lindsay Lohan talks about her party girl image, getting back to work and how she's trying to rid her life of bad influences.
"There are friends that have been hard to hang out with because they've gone done a different path," the actress, 21, says in her first interview since being in rehab. "But it's hard because I'm the kind of person who wants to trust everyone."
Lohan also expresses empathy for Britney Spears and Amy Winehouse and insists that she's comfortable with her own company—to a point.
"I'm fine being alone during the day, but I hate being alone at night. I like having friends around me, but now I'd much rather be at home," she says, pointing out that she now suddenly has more hours of the day to fill, which she tries to do by writing in her journal and watching TV.
"That's not to say I'll never go to a club again," she says, "because I'd be lying."
Read More

|
Movies at AOL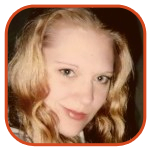 Posted by K.C. Morgan Categories: Music, Celebrity Babies, Meltdowns, Breaking News,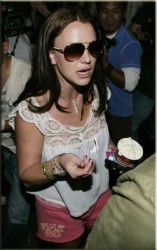 It's no secret that former pop star Britney Spears has had her fair share of troubles recently. She's in a bitter custody battle with ex-hubby Kevin Federline, she's been admitted to the hospital and she's tragic media fodder. The latest reports say Brit will stay in the hospital for at least two weeks more, so now the whole issue has turned down a different path: who's going to take care of Britney?
Father Jamie Spears was given control over Britney (and her various assets) when she was hospitalized, but all that may change at a Monday hearing. A neutral party, or a different relative, may gain control, according to sources close to the situation. There is also another custody-related hearing scheduled for Monday, the latest in a long string of court appearances which determine which parent will parent Britney's two children. Unfortunately, it seems right now Spears isn't capable of taking care of herself.
Read More

|
AOL News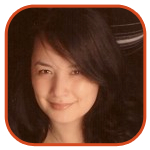 Posted by Veronica Santiago Categories: Television, Meltdowns,
So after weeks of talking about how he regretted talking about Britney, Dr. Phil found himself in a unique position today: talking about Britney Spears on The View. Did you get that?
The psychologist had already booked the daytime gig before Britney's hospitalization earlier this morning. But since the whole point purpose of his visit was to talk about the pop singer, he was fortunate enough to capitalize on today's events. Strangely enough, this was the least-confident Dr. Phil I can recall seeing. Although he didn't believing meeting Spears in the hospital was wrong, he was a little defensive - and not really at ease - during his conversation with the ladies.
"And all I've ever tried to do is help in this situation…and provide some help…and by that I don't mean like sitting down and doing therapy with her because I don't do that anymore. I haven't done that for a long, long time - don't want to do it. But I've always felt like…and had offered to the family to help…uh, get her into the hands of the right kinds of professionals that could provide medical support and psychological or psychiatric support. And I don't know the circumstances of how she's wound up back in the hospital today but if it's moving in that direction, then that could be a good thing."
Click to continue reading Dr. Phil on Britney Spears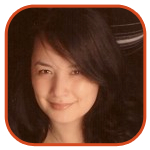 Posted by Veronica Santiago Categories: Music, Meltdowns, Videos, Breaking News,
Another day, another hospitalization. Early Thursday morning, more drama unfolded outside Britney Spears' home. (You can see the video, after the jump.) And while the scene was strangely reminiscent of the January 4th incident, there were many things that made today's events different.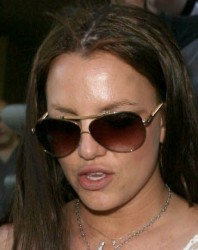 This was a planned event. Britney's new psychiatrist - the one Sam Lufti referenced in his conversation with Barbara Walters - had apparently sensed this day would come. Realizing it would take a bit of work to get her to the hospital through a throng of photographers, etc., she worked out details with the LAPD. When the psychiatrist arrived at her home last night, she felt it was time to get her some help. With one phone call, she set the escort plan in action.
Britney was a willing participant. No locked bathroom doors this time around. The singer - who reportedly hadn't slept in three days - was very calm when police arrived.
Her mother was actually there. Instead of hiding away in another state, Lynne Spears was in Britney's home at the time of her departure (as was Lufti and Alli Sims).
Another day, a new place. She was not taken to Cedars-Sinai this time. Today she's at UCLA Medical Center.
No K-Fed sighting. Since Kevin Federline already has the kids with him, there apparently wasn't a need to be around.
It looks like she might stick around. Although Brit never stayed the suggested 72-hours the last time she was hospitalized, it looks she might this time.
Click to continue reading Britney Spears Hospitalized Again
Read More

|
TMZ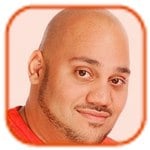 Posted by Andru Edwards Categories: Music, Clothing, Videos, Oops Videos, Paparazzi Videos,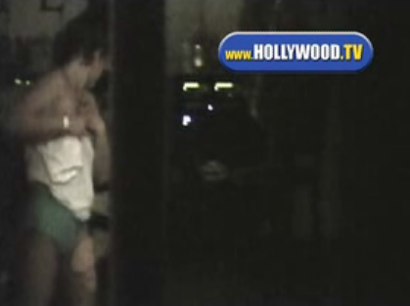 Britney Spears had a Janet Jackson wardrobe malfunction at Millennium Dance Studio, briefly flashing her bosom as she dances with herself inside a privately-rented studio with only Sam Lutfi present. We aren't sure what's worse - the video itself, or the casual conversation taking place outside while this guy is trying to film through the window. You be the judge. We've got the video for you, after the jump.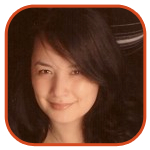 Posted by Veronica Santiago Categories: Music,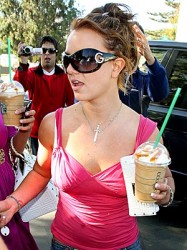 While President Bush works on ways to stimulate much-needed spending, we're learning about our favorite troubled pop star's role in the economy. As much as we would like her to just stay home and out of the limelight, there are many who depend on Britney Spears' mere presence - and her drama.
According to Portfolio Magazine, its estimated the celebrity (directly and indirectly) helps put out anywhere between $110-$120 million annually. This amount does not factor in the $9 million she rakes in yearly, nor does it take into account the amount she personally spends on Starbucks, Taco Bell, hotels, assistants, gas stations or legal fees. The $120 million figure is based off the money grossed by tabloids, photographers, promoters, sponsors…and even K-Fed.
So the next time you hear about a small town feeling the pinch when a company pulls up shop, think to yourself—what would happen if Britney did too?
Read More

|
Portfolio Magazine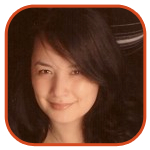 Posted by Veronica Santiago Categories: Music, Meltdowns, Rumors,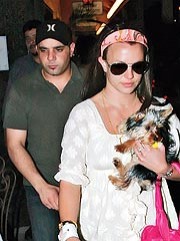 Sam Lufti, the shady man who has somehow wormed his way into Britney Spears' life, made a point of calling Barbara Walters this weekend to blab about his client. The pop star's 'manager' for some reason felt it was necessary to update the newswoman on Spear's current status. (Apparently Adnan Ghalib's tacky interviews on Entertainment Tonight and The Insider haven't told us enough.)
So with permission, Walters shared a portion of her conversation with Lufti on today's episode of The View. The veteran reporter - who was very careful in choosing her words - started off by saying that she "couldn't vouch for the information", but that he "seemed to be very knowledgeable" and "was very nice." She then revealed that Britney (according to Lufti) is suffering from "mental issues which are treatable." Spears has supposedly been to a psychiatrist and (Barbara assumes) is starting some kind of treatment. Sam claims the singer has been having mood swings and difficulty sleeping. And despite rumors to the contrary, Brit's mother (Lynne Spears) has apparently been in contact with her daughter and has offered words of support.
Click to continue reading Britney's 'Mental Issues' Being Treated
© Gear Live Media, LLC. 2007 – User-posted content, unless source is quoted, is licensed under a Creative Commons Public Domain License. Gear Live graphics, logos, designs, page headers, button icons, videos, articles, blogs, forums, scripts and other service names are the trademarks of Gear Live Inc.