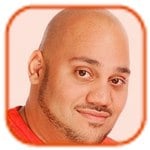 Posted by Andru Edwards Categories: Movies, Break-ups, Features, Rumors,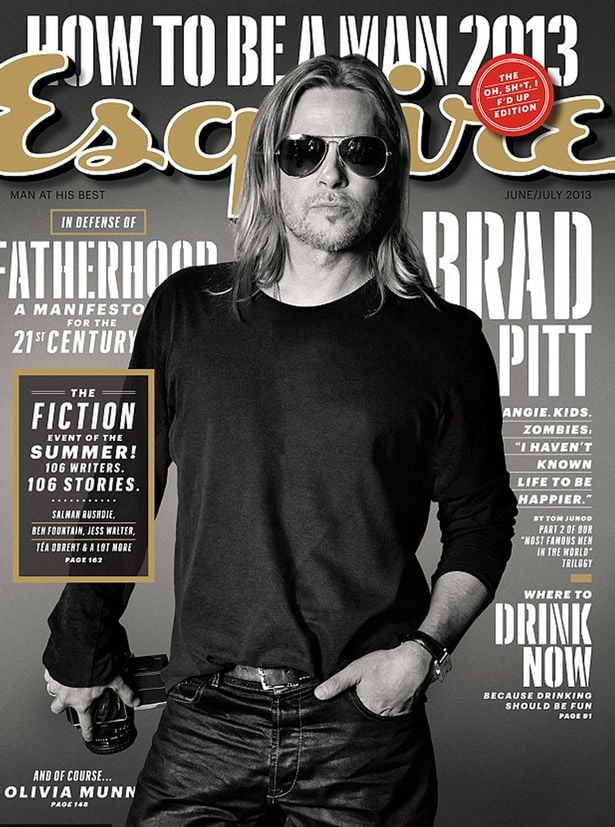 Brad Pitt and Jennifer Aniston are "very good friends."
The pair were married from 2000 to 2005 and although both have moved on - Brad has six children with his fiancee Angelina Jolie while Jennifer is engaged to Justin Theroux - they are still close.
Brad's make-up artist Jean Black told Esquire magazine, "I think Brad was ready to soar when he met Angie. This is not to say anything negative about Jennifer. I was part of that and I know that he and Jennifer are very good friends and he cared deeply for her. But in Angie, he saw a very adventurous person who was grabbing on to life and taking it to its nth degree. It was intriguing because I felt Brad had that in him and wanted to unleash it."
While they are close now, Brad, 49, recently hinted he was unhappy during his marriage to Jennifer, 43, because of his drug use: "For a long time I thought I did too much damage - drug damage. I was a bit of a drifter. A guy who felt he grew up in something of a vacuum and wanted to see things, wanted to be inspired. I followed that other thing. I spent years f**king off. But then I got burnt out and felt that I was wasting my opportunity. About a decade ago [I made a] a conscious change... It was an epiphany - a decision not to squander my opportunities. It was a feeling of, 'Get up.' Because otherwise, what's the point?"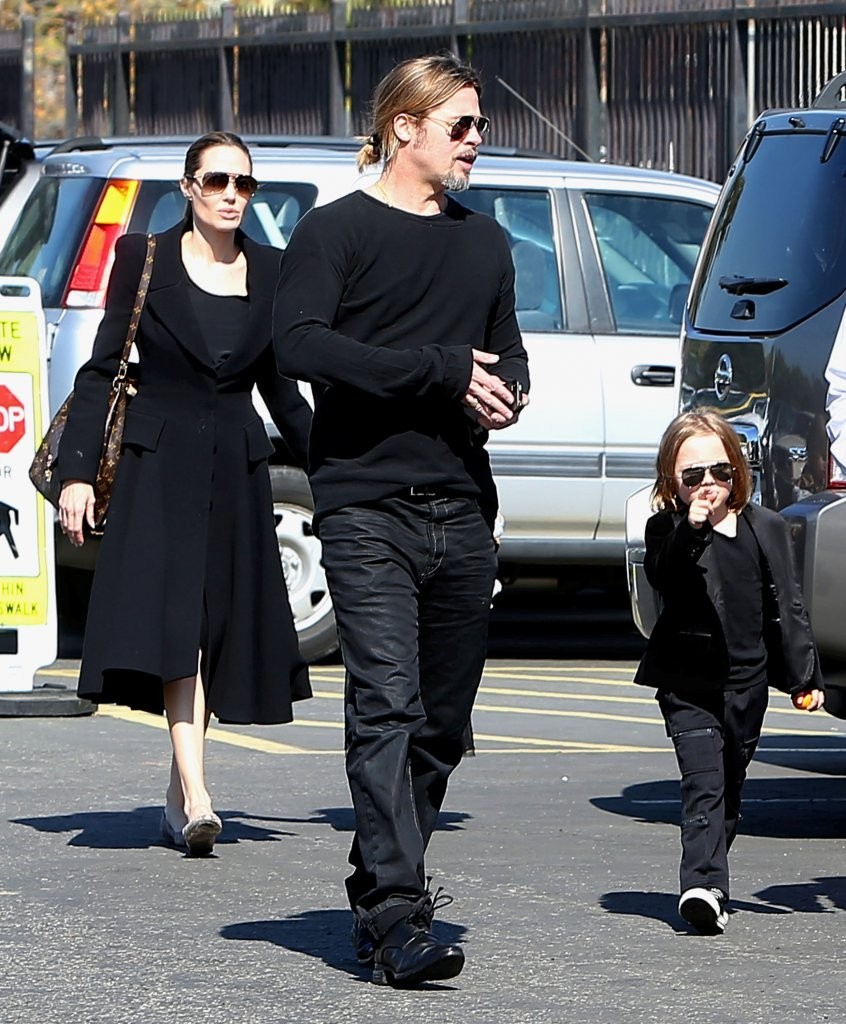 Angelina Jolie and Brad Pitt are preparing to tie the knot following her double mastectomy.
The 37-year-old actress - who made the drastic decision to have both her breasts removed after she was identified as carrying the BRCA1 cancer gene, which gave her an 87 per cent chance of developing breast cancer and a 50 per cent risk of ovarian cancer - is planning to marry her 49-year-old fiance "sooner rather than later," after putting their wedding on hold so she could focus on recovering from the gruelling surgery and Brad could wrap up his latest movie.
"Angie is keen on a wedding and the kids are clamoring for a marriage and keep asking Brad and Angie when it's happening. Brad has been caught up in production turmoil with his new film World War Z, so there's been no wedding planning as a result, but Angie has said it will happen sooner rather than later. They are all for all intents and purposes married, but it's become clear that it's important to them to make it official," a source close to the couple said.
Click to continue reading Angelina Jolie and Brad Pit Preparing to Wed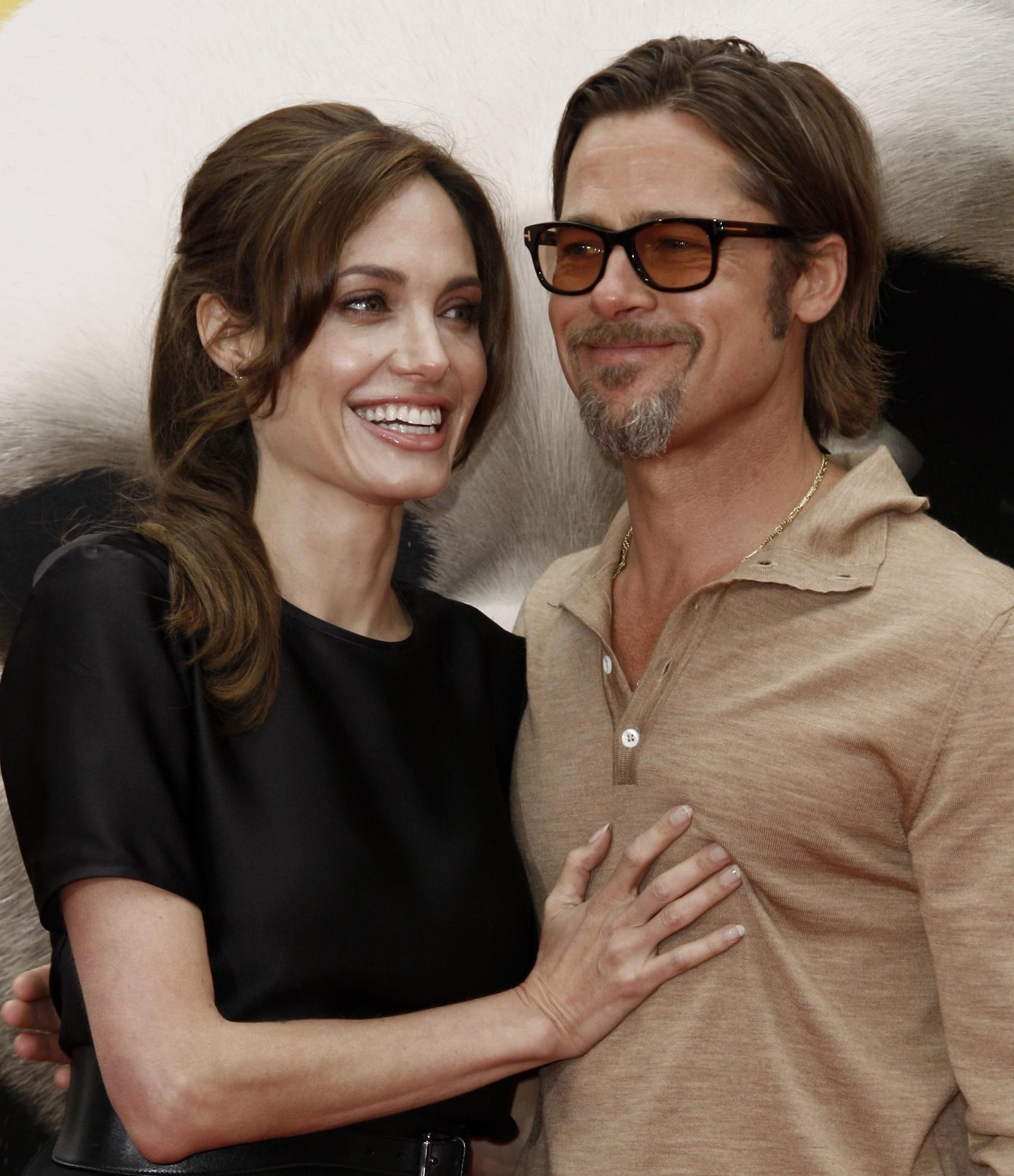 Brad Pitt and Angelina Jolie are set to get married in May.
The Moneyball star got a wedding license at the end of February which states he and the screen beauty must now tie the knot within 90 days, and if the pair do decide to get hitched in May the date could clash with his ex-wife Jennifer Aniston and her fianceJustin Theroux's big day.
"Brad and Angelina left themselves short of time to sort out their wedding because of the license deadline. A few months is nothing when you're planning a wedding - especially one as major as theirs. Everything points to them getting married in May just after the Cannes Film Festival ends, because they've got their hearts set on tying the knot in France," a source told The Sun.
Jennifer and Justin have been busy organizing their wedding for months and are also believed to be planning their special day in May.
Click to continue reading Will Brad Pitt and Angelina Jolie Marry in May?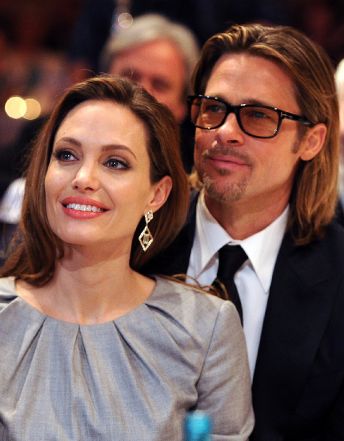 Brad Pitt and Angelina Jolie have chosen their wedding rings.
The Hollywood couple have sparked rumors they are to tie the knot very soon after an assistant working for Angelina collected the marriage bands for them from top Los Angeles jewelers Neil Lane at the end of last month.
"On November 27, a stylist for the actress picked up wedding rings from Neil Lane jewelers for the couple," In Touch reports. Neil Lane has previously created jewelry pieces for Angelina and is renowned for his engagement and wedding rings which he has made for a host of stars including, Jessica Simpson and Ellen DeGeneres. In June, Liam Hemsworth proposed to Miley Cyrus with an engagement ring made by Lane.
Last month, Brad, 48, claimed he is in no rush to marry his fiancee and is happy to wait until the time is right for both him and Angelina, 37, even though he popped the question back in April and has been with her for seven years: "We don't have a date yet. I don't know what's going to happen in two weeks never mind the New Year. We're such migratory workers that it'll be a matter of convenience location wise."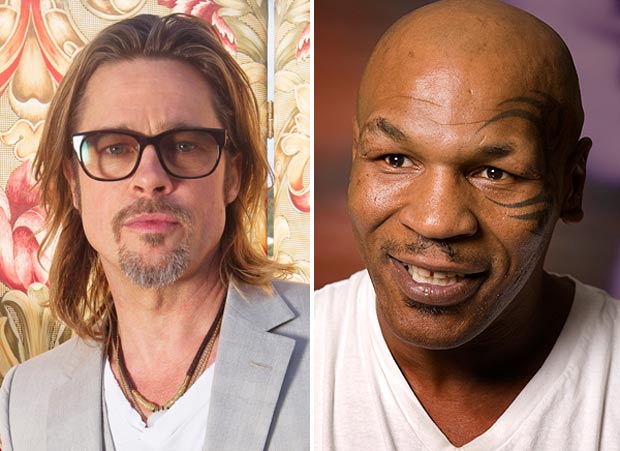 Mike Tyson was "mad as hell" when he caught Brad Pitt in bed with his wife. The former world heavyweight boxing champion was furious when he walked in on Brad - a then unknown actor - and his model ex-wife Robin Givens having sex in her bed in the late 80s after their short-lived marriage had ended.
In an interview on US chat show In Depth With Graham Bensinger, he revealed, "I was mad as hell! I was going to ... you should have seen his face when he saw me." Despite going through a messy split - which eventually cost Mike a $10 million settlement and saw him accused of domestic abuse - Mike was still going to Robin's home every day to have sex with her when he caught Brad.
Click to continue reading Mike Tyson Caught Brad Pitt in Bed with His Wife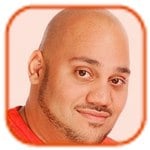 Posted by Andru Edwards Categories: Movies, Celebrity Babies, Child Stars, Features,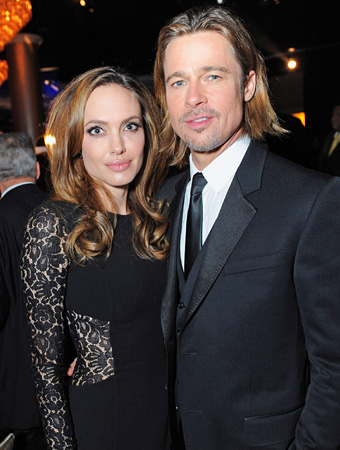 Brad Pitt hates Santa Claus.
The 48-year-old actor was devastated to discover Santa wasn't real when he was a child and still feels betrayed so doesn't encourage his own kids - Maddox, 11, Pax, eight, Zahara, seven, Shiloh, six, and four-year-old twins Knox and Vivienne - to believe. "I'm not a real big on the whole Santa thing. I thought it was a huge act of betrayal when I was a kid. I didn't like that. When I found out the truth, I was like, 'Why, why, why would you lie to me, why?' So what I tell them is some people believe it's Santa, and some people believe it's parents, and you get to believe whatever you want," he told E! News.
Brad also admitted he can be too strict with his sons. While the Killing Them Softly actor says he is a soft touch when it comes to his daughters with Angelina Jolie, he is harder on the boys: "I'm more of a disciplinarian with the boys. The girls do no wrong, of course. Mom's a little more equal in her dishing."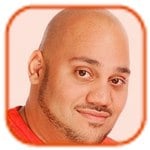 Posted by Andru Edwards Categories: Movies, Engagements, Weddings, Celebrity Babies, Features,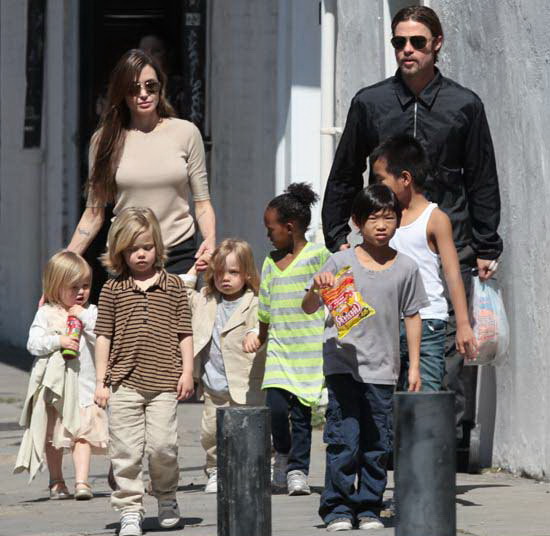 Brad Pitt and Angelina Jolie are being pressured into marriage by their kids.
The Hollywood couple hope to set a date for their upcoming nuptials sooner rather than later because their six children Maddox, 11, Pax, eight, Zahara, seven, Shiloh, six, and four-year-old twins Knox and Vivienne are clamoring for their parents to make their relationship official and tie the knot.
"We're getting a lot of pressure from the kids. We didn't realize how much it meant to them and then, in getting engaged, how much it also means to us," Brad told E! News.
The lovebirds - who met on the set of Mr. & Mrs. Smith - have previously stated they won't wed until same-sex marriage is legalized in America and Moneyball actor Brad, 48, says proposing to 37-year-old Angelina in April made him believe more than ever that everyone should have the right to get married. "Everyone should have [the right]," he added.
Click to continue reading Brad Pitt and Angelina Jolie's kids Are Desperate for Them to Wed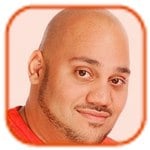 Posted by Andru Edwards Categories: Movies,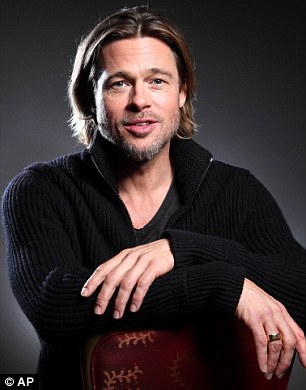 Brad Pitt "doesn't feel safe" without a gun.
The Killing Them Softly actor is protective of his fiancee Angelina Jolie, and the children they raise - Maddox, 11, Pax, nine, Zahara, seven, Shiloh, six, and four-year-old twins Knox and Vivienne - and feels owning a weapon is "in his DNA" as an American. "America is a country founded on guns. It's in our DNA. It's very strange but I feel better having a gun. I really do. I don't feel safe, I don't feel the house is completely safe, if I don't have one hidden somewhere. That's my thinking, right or wrong," he said.
Brad, 48, points out how he was exposed to guns from an early age but still turned out to be a responsible adult: "I got my first BB gun when I was in nursery school. I got my first shotgun by first grade [six years old], I had shot a handgun by third grade [eight] and I grew up in a pretty sane environment."
Click to continue reading Brad Pitt Doesn't Feel Safe Without a Gun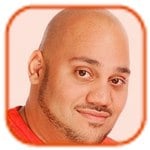 Posted by Andru Edwards Categories: Movies, Weddings, Celebrity Babies, Child Stars,
Brad Pitt admits looking after six children is tougher than starring in action movies.
The Hollywood heartthrob - who raises, Maddox, 11, Pax, nine, Zahara, seven, Shiloh, six, and four-year-old twins Knox and Vivienne, with fiancee Angelina Jolie - gets a lot more bruises being hands-on father than he ever did doing the stunts for new film Killing Them Softly.
"Does it ache? Sure. The knees have gone, the back is crunchy. Getting the kids ready for school is every bit as painful as anything I had to do in this film," he said.
Brad and Angelina are in the process of organizing their wedding, but he admits best friend George Clooney won't be his best man because "he doesn't believe in institutions." However, Brad has confessed they haven't set a date yet, even though the children are pressuring them to do it, and could tie the knot in the UK, after spending the summer in London: "We are going to do it. We haven't set a date yet, though. We are getting a lot of pressure from our kids. We could do it in the UK. It has been such an amazing summer here, with all your events - the Jubilee and the Olympics. I've watched everything."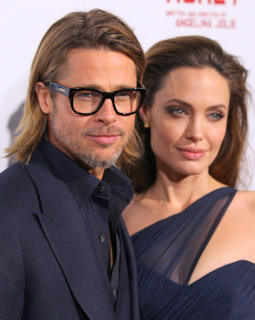 Brad Pitt insists the only thing he and Angelina Jolie have planned for their wedding is that it is going to happen.
The actor was giving very little away about his impending nuptials at the London screening of his latest film on Thursday. The 48-year-old star and his 37-year-old partner are rumored to be readying their South of France estate for an intimate ceremony, but Brad was quick to shoot down claims.
"No plans yet. Other than, we're gonna do it," he said.
Despite his new motion picture being a crime thriller that's not suitable for children, the father of six said he was making movies now that he hoped his brood could watch in the future: "It was kind of the reason for the zombie film I've done [World War Z] - my boys are going to like that one. But I'm actually more interested in the films that they're going to enjoy when they're adults."
Click to continue reading Brad Pitt: 'I Haven't Planned Our Wedding Yet'
© Gear Live Media, LLC. 2007 – User-posted content, unless source is quoted, is licensed under a Creative Commons Public Domain License. Gear Live graphics, logos, designs, page headers, button icons, videos, articles, blogs, forums, scripts and other service names are the trademarks of Gear Live Inc.