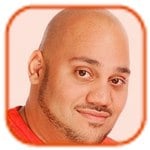 Posted by Andru Edwards Categories: Television, Weddings, Rumors,
Whitney Houston's mother is furious that the late singer's daughter has tied the knot.
The "Greatest Love of All" hitmaker's only child Bobbi Kristina Brown recently insisted she had secured her grandmother Cissy Houston's blessing before she married her long-time beau, Nick Gordon, last week, but friends close to Cissy have admitted she had no idea about their wedding in Atlanta, Georgia, before it took place.
A Houston family insider told gossip website TMZ.com that Cissy was angry when she found out the couple, who were raised as brother and sister after Whitney informally adopted Nick when he was 12, had got married but has realized there is nothing she can do about it now.
Bobbi, 20, and Nick, 24, previously claimed that they got Cissy's approval before exchanging vows and she was "very happy" for them. "We saw her at our cousin's sweet sixteen and she gave us her blessing," Nick added.
Click to continue reading Whitney Houston's Mother Is Furious Over Bobbi Kristina Marriage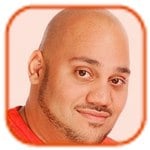 Posted by Andru Edwards Categories: Television, Weddings,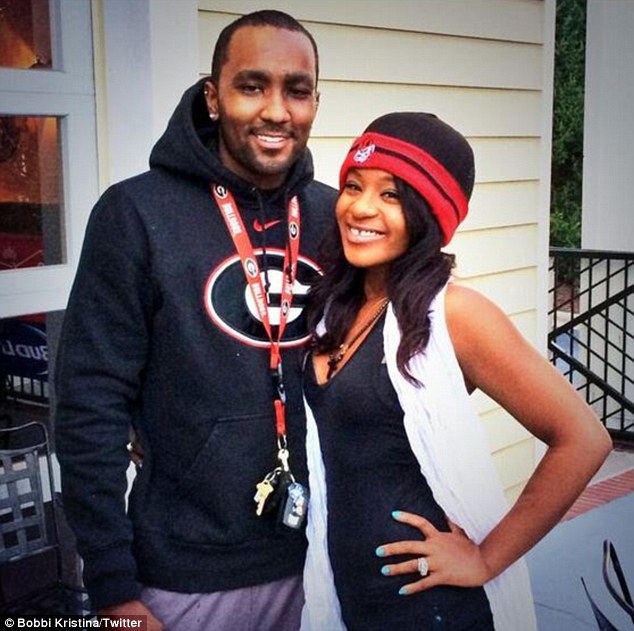 Bobbi Kristina Brown has married her long-term love Nick Gordon.
The daughter of the late Whitney Houston appears to have tied the knot with her 24-year-old fiance, with whom she has shared a sibling-style bond since he was informally adopted by the legendary singer at the age of 12. She proudly informed her Twitter followers on Thursday: "#HappilyMarried So #Inlove if you didn't get it the first time that is [sic]." The excited 20-year-old star accompanied the message with a picture of her and Nick's hands, showing off their wedding bling.
Bobbi and Nick announced their engagement in October 2012, during her family's short-lived reality series The Houstons: On Our Own, but their unconventional love was met by widespread disapproval. The feisty star wrote on her Facebook page at the time, "YES, we me nick are engaged. I'm tired of hearing people say 'eww your engaged to your brother' or 'if Whitney was still alive would we be together or would she approve of this' [sic]."
Click to continue reading Bobbi Kristina Brown Marries Adopted Brother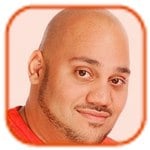 Posted by Andru Edwards Categories: Movies, Music, Child Stars, Legal Issues, Rumors,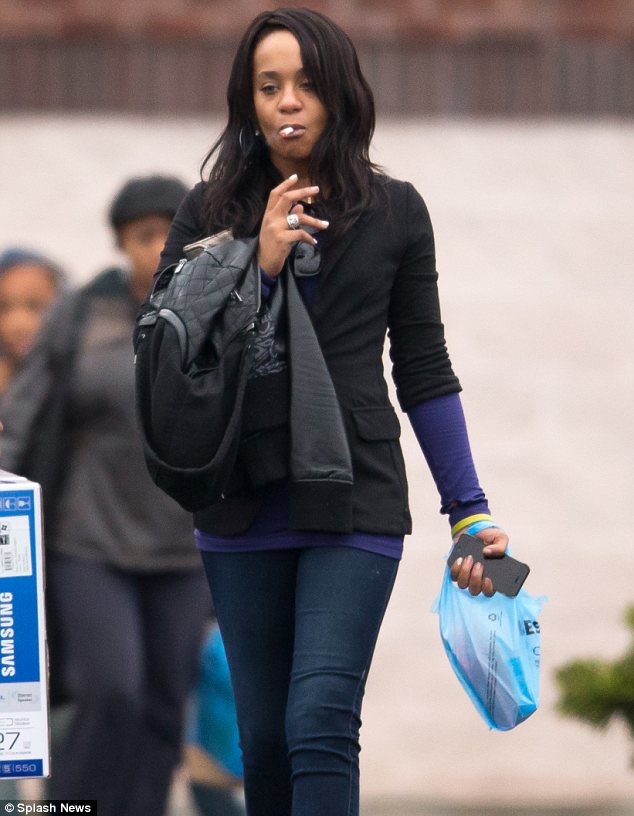 Whitney Houston's daughter has been evicted from her apartment in Alpharetta, Georgia.
Bobbi Kristina Brown - whose father is singer Bobby Brown - was asked to vacate the building following a series of noise complaints against her from neighbor Joshua Morse and his wife and the aspiring singer was so furious, she left an angry note for them.
According to TMZ, the note reads, "Thanks, you are s**t at the bottom of our shoe. Thank You for making a hard year harder. You are a miserable couple and always will be. You were honored to have us living above you and you couldn't stand such a young beautiful couple far more successful than you ever will be. I pray your misery doesn't rub off on your innocent little baby (sic)."
It is believed Bobbi Kristina was living at the apartment with her on/off boyfriend Nick Gordon. Mr. Morse then reported the note to the Alpharetta Police Department to have the incident documented "due to the ongoing issues he has been having with the couple."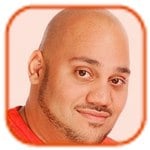 Posted by Andru Edwards Categories: Music, Features,
Whitney Houston's daughter has urged fans to boycott her grandmother's book.
The late singer's only daughter Bobbi Kristina, 19, has revealed that she and her boyfriend Nick Gordon, who was also raised by the star, don't support her grandmother Cissy Houston's new tell-all Remembering Whitney and believe it is "disrespectful."
Writing on her Twitter page, Bobbi said, "Anything concerning my grandmother's book, I and @nickgordon of course personally have nothing to with. I haven't read and won't ... I find it to be disrespectful to my mother and me being her daughter won't tolerate it."
Whitney's mother, 79, claims her life was "shattered" after the superstar was found dead in the bathtub of her hotel room last February.
Click to continue reading Whitney Houston's Daughter Boycotting Grandmother's Book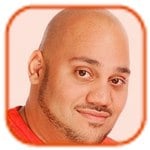 Posted by Andru Edwards Categories: Movies, Television, Child Stars,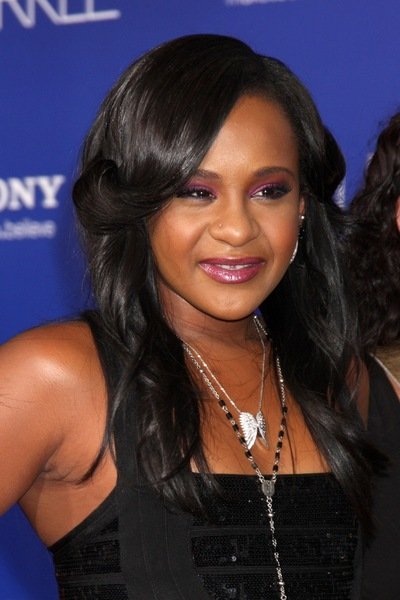 Bobbi Kristina Brown was unhurt after wrecking her car in a frightening crash on Wednesday.
The daughter of Whitney Houston and Bobby Brown is believed to have lost control of her Chevy Camaro when leaving her apartment complex in Alpharetta, Georgia and drove down an embankment before coming to a stop on a local park trail. According to gossip website TMZ, she was cited by police for "failure to maintain lane."
This is Bobbi's third crash in recent months. Earlier this month she accidentally struck her former fiance Nick Gordon's Camaro with her own vehicle in the parking garage of the apartment complex, causing severe damage to the front of his sports car. Bobbi had followed Nick back to their apartment in her own Camaro and as she tried to back into the parking space next to his, she struck his vehicle.
Click to continue reading Bobbi Kristina Brown in Car Crash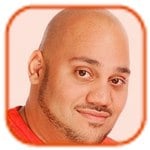 Posted by Andru Edwards Categories: Movies, Music, Child Stars, Drugs, Rumors,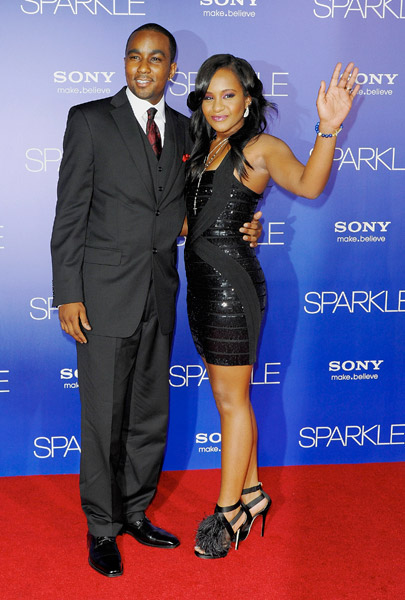 Cissy Houston is afraid her granddaughter Bobbi Kristina Brown will die in a "haze of drugs and other bad influences" like her mother Whitney Houston if she receives her multi-million dollar inheritance now. The 79-year-old grandmother is reportedly concerned the 19-year-old aspiring actress will be corrupted by the "negative influences" in her life if she gets her hands on the reputed $20 million estate Whitney - who died in February from the effects of heart disease and cocaine use - bequeathed to her.
According to TMZ.com, Cissy is particularly worried her father Bobby Brown and boyfriend Nick Gordon will "drain Bobbi's fortune given half the chance" and she thinks it would be better to withhold the money until she has significantly matured. Bobbi Kristina was named as the sole beneficiary in Whitney's will, which adds to Cissy's concerns that people will want to get their hands on the estate.
During her lifetime, Whitney - who tragically died at the age of just 48 - battled addictions to crack and cocaine and wasted several years of her career because of her drug use. Bobbi Kristina's father Bobby has also had major problems with substance abuse and his marriage to Whitney was tempestuous up until their divorce in April 2007.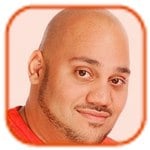 Posted by Andru Edwards Categories: Television,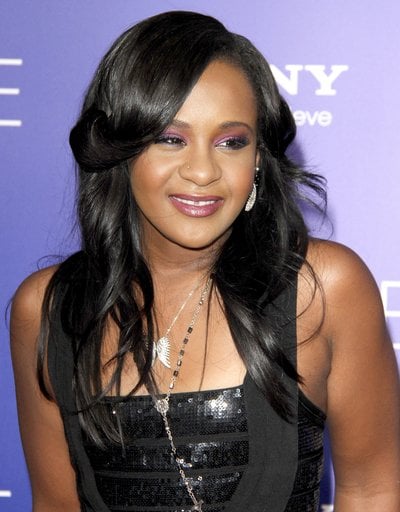 Bobbi Kristina Brown was involved in a car accident on Sunday.
The 19-year-old actress - the daughter of Bobby Brown and the late Whitney Houston - was a passenger in boyfriend Nick Gordon's black 2012 Camaro when it was severely damaged in Georgia at the weekend. It is currently unclear how the accident happened.
According to gossip website TMZ.com, the couple had been arguing at the time of the crash - which destroyed the entire front end of the vehicle - and Nick's Camaro was the only car involved. No one was injured. After the accident, the car was left without a front bumper and right front tyre, and the airbags were deployed, but it somehow got back to the couple's apartment.
Police visited the house soon after the accident following a noise complaint, but no one answered the door. An incident report shows officers saw the vehicle parked outside the property with its hazard lights on, and it appeared to have been driven in a "damaged state." The accident is currently under investigation.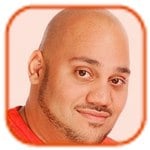 Posted by Andru Edwards Categories: Music, Television, Child Stars, Features,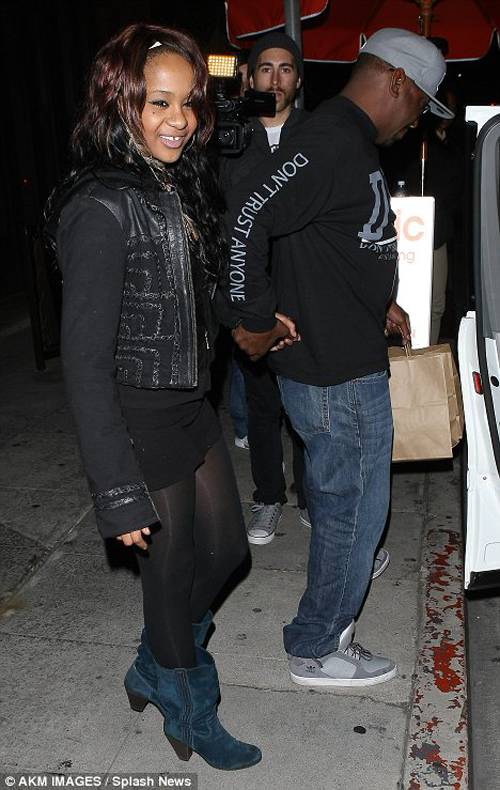 Bobby Brown trusts his daughter Bobbi Kristina not to make the same mistakes he did.
The "My Prerogative" singer and Bobbi's late mother Whitney Houston have both struggled with drug addiction and although the 19-year-old starlet has been forced to deny rumors she has also been abusing illegal drugs, Brown believes she is "smart enough" not to follow in his footsteps.
"Any parent that has a teenager in their life, they go through things. They go through phases that they might not be doing exactly what you want them to do in life, but they grow out of it, and my baby girl has grown out of it. I trust and believe that she's smart enough to not go down the same road that maybe I did in the past or her mother did in the past. She's extremely smart," he told MTV.
Bobbi is focusing on launching an acting and music career since her mother died of accidental drowning caused by cardiac failure after taking cocaine in February and her dad is extremely proud of his daughter: "That's my baby girl. She'll forever be my baby girl. She's doing what she's doing, and I'm extremely proud of her. She's acting and she's working on music and she's doing what she has to do to recover from her loss - our loss."
Click to continue reading Bobby Brown: Bobbi Kristina Won't Repeat My Mistakes
© Gear Live Media, LLC. 2007 – User-posted content, unless source is quoted, is licensed under a Creative Commons Public Domain License. Gear Live graphics, logos, designs, page headers, button icons, videos, articles, blogs, forums, scripts and other service names are the trademarks of Gear Live Inc.