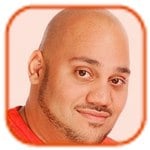 Posted by Andru Edwards Categories: Music, Rivalries, Features,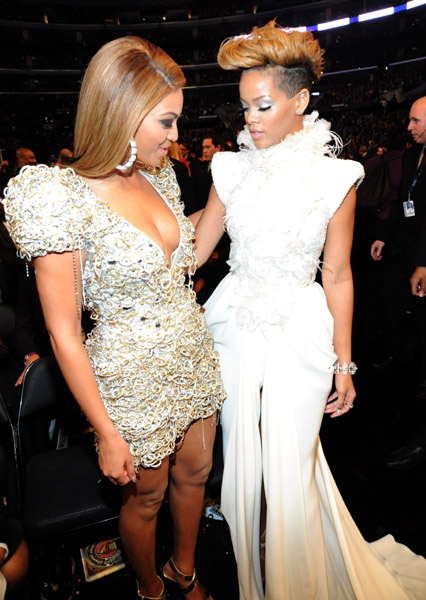 Rihanna claims she is jealous of Beyonce's good looks.
The "Diamonds" singer has admitted that the 31-year-old "Diva" singer, who is married to her "genius" mentor Jay-Z, makes her feel insecure.
When asked what she thought of Beyonce, the 24-year-old popstar told Bravo's Andy Cohen during a Facebook Live interview last Thursday, "Gorgeous. A stab to my self esteem."
Later, she admitted that despite being a huge fan of Madonna as well and wanting to collaborate with her on a song, she is quite happy being herself: "At this point I am so good with being Rihanna. I love her. Like I'm cool, I'm okay."
The "Rude Boy" singer claimed that in 30 years time she just wants to be happy with her figure. "I want to be skinny. I want to be fierce. I hope my t*ts are still sitting up. Nothing else will matter at that point."
Click to continue reading Beyonce Makes Rihanna Insecure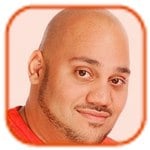 Posted by Andru Edwards Categories: Music, Television, Dating, Clothing, Style, Rumors,
Kanye West wants his girlfriend Kim Kardashian to lose weight.
The "Mercy" rapper is said to have urged the reality TV star - who is famous for her curvy figure - to slim down and shed up to 20 pounds. Kanye thinks his good friend Beyonce - who gave birth to her first child Blue Ivy last January - has a better body than his girlfriend of six months and is encouraging her to follow the singer's grueling Dreamgirls diet, according to OK!.
"He even suggested Kim drop 20 pounds, arguing that Beyonce has a similar shape and she proved you can get that supermodel body using her lemon juice, cayenne pepper and maple syrup diet. He says he wants her to be the face of his clothing line... but to do that she has to fit into the clothes. It's really uncomfortable - her shape is what made her name. He has a long-term fantasy of turning them into the new Beyonce and Jay-Z power couple, but getting Kim to starve isn't the way to do it," a source close to the couple said.
Click to continue reading Kanye Encourages Kim to Lose Weight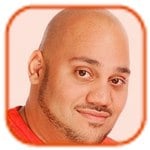 Posted by Andru Edwards Categories: Music, Celebrity Babies, Rumors,
Jay-Z wants a son. The rapper and his wife Beyonce Knowles became parents in January for the first time when they welcomed daughter Blue Ivy into the world and pals say the couple are ready for more kids with Jay hoping for a baby boy next time.
"Beyonce definitely wants more kids. Jay wants a boy next so they can have one of each. They're ready for a baby whenever it happens," a source told Us Weekly.
Meanwhile, Beyonce's stylist Raquel Smith says the star's style is more casual since giving birth because it is more practical for a busy mother. "She's revealing a more relaxed side with flats and mid-heels. She's doing more baggy printed pants, loose tees and blazers," she said.
However, her other stylist Ty Hunter insists she won't let motherhood stop her from being sexy. "When Beyonce gets dressed these days, her goal is to show people you can be a mom and still be sexy," he said.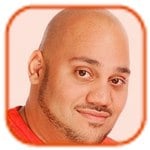 Posted by Andru Edwards Categories: Music, Television, Dating, Rumors,
Kim Kardashian and Beyonce Knowles "barely" speak to each other.
Despite their respective partners, Kanye West and Jay-Z, being great friends and touring together, sources claim the two women aren't close and don't really communicate when they are watching the men perform. "Kim and Beyonce barely spoke to each other. They were on opposite sides of the stage. Beyonce didn't even acknowledge [Kim] was there until the concert was almost over. [Kim] didn't make any efforts to go speak to Beyonce either," a source at the recent Made in America Festival in Philadelphia, told the New York Daily News newspaper.
Click to continue reading Kim Kardashian 'Barely' Speaks to Beyonce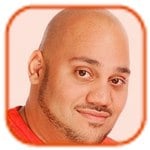 Posted by Andru Edwards Categories: Music, Child Stars,
Justin Bieber likes Nicki Minaj's butt.
The "Boyfriend" singer - who is dating fellow teen star Selena Gomez - finds himself attracted to girl's bottoms, and can't help but have a soft spot for rapper Nicki, who is famed for her large derriere.
"I think I'm a butt guy. I just like butts. I'm attracted to them. Do I have any favorites? Nicki Minaj has got a nice one," he said.
The 18-year-old star also confessed he likes Beyonce, but has too much respect for her husband, Jay-Z to ever try any moves on her. When asked who he would like to follow him on Twitter, he added, "Beyonce. She's so sexy. I'm in love with everything about her. But I love Jay-Z, so I can't do anything about it. I've had a crush on her for a long time. But I wouldn't come between them, I would never do that. But I'm going to make her follow me just by keeping talking about it."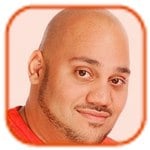 Posted by Andru Edwards Categories: Movies, Music, Rumors,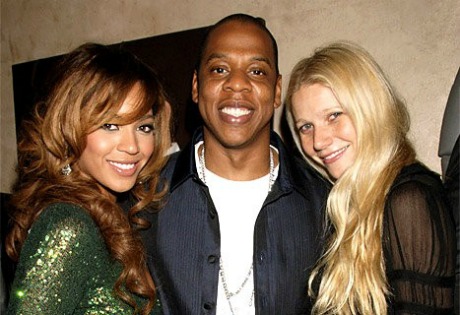 Beyonce Knowles and Jay-Z are planning to holiday in a mobile home with Chris Martin and Gwyneth Paltrow. The superstar couples have decided to take a low-key vacation with their kids after Jay-Z and Chris finish up their grueling respective world tours and have chosen Florida as the perfect road trip destination.
"The two couples are planning a trip around Florida. Both Chris and Jay have been on intense world tours so they really need a break. Gwyneth and Beyonce think the jaunt, going back to nature on a high-end Winnebago, will be the ideal getaway. It will be low-key but it's just what they need and they'll get to spend quality time together," a source told The Sun.
Click to continue reading Beyonce and Jay-Z Plan Road Trip With Gwyneth and Chris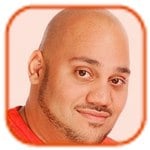 Posted by Andru Edwards Categories: Music, Features,
Michelle Obama wishes she was Beyonce Knowles.
The First Lady of the United States says that if she wasn't heading the White House in Washington D.C with American President Barack Obama, she would love to be a music artist.
"Gosh, if I had some gift, I'd be Beyonce. I'd be some great singer," she told People.
Michelle made the claim in a new interview with the magazine when asked if there was any celebrity or world figure with whom she'd switch lives: "The power of music, being able to play an instrument... It looks like musicians just have the most fun."
Her complimentary comments come over a month after Beyonce published a note praising the mother of Malia and Sasha. The "Love On Top" singer described her as a role model for her daughter with Jay-Z, Blue Ivy Carter, and said the politician's wife is "the ultimate example of a truly strong African-American woman."
Click to continue reading Michelle Obama Wishes She Was Beyonce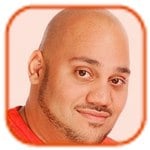 Posted by Andru Edwards Categories: Music, Celebrity Babies,
Beyonce Knowles is nervous about going back to work since having a baby.
The "Halo" singer gave birth to her and husband Jay-Z's first child, daughter Blue Ivy, in January, and while she is excited about her comeback performance at the Revel casino in New Jersey tonight, Beyonce is worried about returning to the stage.
"I feel a little nervous. I'm enjoying being a mother so it's like going back to my old job, and it's a little strange. But it's important that you don't lose yourself and still have your own passions. And so I'm back to work, I'm back to business," she said, in a just-released behind-the-scenes video of her preparations.
Beyonce's choreographer Danielle Polanco also revealed getting the star back in shape is a challenge because she hasn't worked out in some time: "We're basically warming her up and getting her back into shape, Stretching her out... she hasn't been working out in I don't know how long!"
Click to continue reading Beyonce Knowles is Nervous About Her Comeback Performance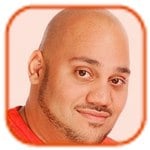 Posted by Andru Edwards Categories: Music, Television, Legal Issues,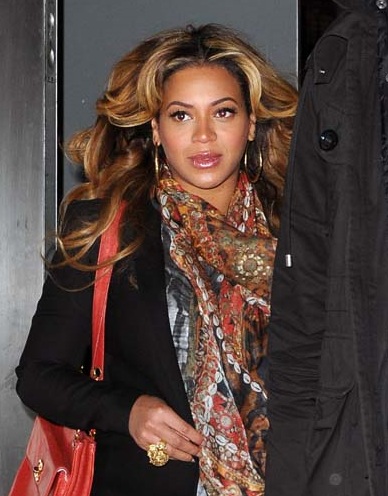 Beyonce has been sued for $100 million by a video game developer.
Gate Five claims that the "Listen" star went back on her word for a $20 million deal for the proposed game named Starpower: Beyonce. Legal representatives for the 30-year-old singer insisted that she had the choice to back out of the agreement after she discovered that the company had not come up with the necessary budget for what was needed to create the product named after her.
Gate Five, however, has replied that she unfairly pulled out only three days before she was supposed to officially sign a contract with them back in December 2010. They maintain that her actions resulted in them losing millions of dollars and having to fire 70 employees.
The New York Post reports that Justice Charles Ramos has allowed the lawsuit to go to trial, as Beyonce should have given the company notice before quitting the deal. Beyonce has declined any comment on the matter.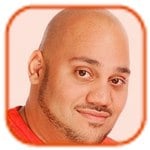 Posted by Andru Edwards Categories: Music, Celebrity Babies,
Beyonce Knowles is thrilled her daughter Blue Ivy Carter has a role model like Michelle Obama.
The "Halo" singer has penned an open letter to the First Lady, praising her for her achievements and for being "humble, loving and sincere," and said she is proud her three-month-old child with husband Jay-Z has someone like Michelle to look up to.
"Michelle is the ultimate example of a truly strong African American woman. She is a caring mother, she's a loving wife, while at the same time, she is the First Lady!!!! No matter the pressure, and the stress of being under the microscope -- she's humble, loving, and sincere. She builds and nurtures her family, while also looking out for so many millions in so many ways," she wrote in a posting on Beyonce.com.
Click to continue reading Beyonce Praises Michelle Obama
© Gear Live Media, LLC. 2007 – User-posted content, unless source is quoted, is licensed under a Creative Commons Public Domain License. Gear Live graphics, logos, designs, page headers, button icons, videos, articles, blogs, forums, scripts and other service names are the trademarks of Gear Live Inc.