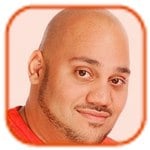 Posted by Andru Edwards Categories: Movies, Rants, Features,
Gary Oldman has spoken out to defend Mel Gibson over his anti-Semitic behavior.
The Dark Knight Rises actor has blasted the "political correctness" which has seen the Lethal Weapo actor shunned from the movie world over racist and anti-Jewish slurs he is alleged to have made in recent years: "I just think political correctness is crap. That's what I think about it. I think it's like, take a f***ing joke. Get over it."
Mel is said to have made anti-Jewish slurs while being arrested for drink-driving in Malibu, California in 2006 with police reporting that he told his arresting police officer, "F***ing Jews ... the Jews are responsible for all the wars in the world."
Click to continue reading Gary Oldman Defends Mel Gibson's Behavior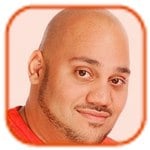 Posted by Andru Edwards Categories: Music, Drugs, Meltdowns, Rumors,
Police have reportedly been called to Justin Bieber's new home twice already.
The "Believe" hitmaker is renting two apartments in a new complex in Beverly Hills - a penthouse and a property directly below - and even though he only moved in earlier this month, he has already ran into problems with his neighbors.
According to reports, the HOA (Home Owners Alliance) have been contacted because of excessive noise and marijuana use, and police were called on two occasions. One resident in the building told TMZ, "The smell of marijuana was permeating the floor, especially my hallway which is shared by [Justin's] unit."
According to the website, the 20-year-old star threw a party last week which went on until 4am and on Monday, he threw a small bash which saw his deck set up with bongs and a bar, and his entire penthouse was "hotboxed," meaning it was sealed off to maximize the possible high from smoking marijuana.
Click to continue reading Justin Bieber Upsets New Neighbors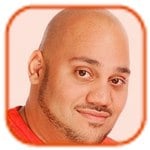 Posted by Andru Edwards Categories: Music, Legal Issues, Meltdowns, Features,
Usher believes that Justin Bieber needs to "manage" his own life now that he's an adult.
The rapper has mentored the pop heartthrob since his career took off at the age of just 13, seven years ago, but he hasn't tried to stage an intervention following Justin's recent run-ins with the law and bad publicity as he insists the youngster needs to learn from his own mistakes.
"I gave every bit of advice and always told him it was up to him if he really wanted this. Now that he has it, as an adult, it's his to manage. Do I turn my head in shame based off of what I see, what I know? Nah, I don't because it's all part of life's process. Am I in it with him? Yeah," Usher said in Nylon.
Usher, 35, was mentored by Diddy from the age of 15, so he understands why it's important to have someone else in the industry looking out for you. "Artistic development made me who I am. Somebody took the time to help me find what it is that works for me as an entertainer and who I am as a music maker," he explained.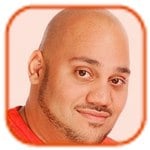 Posted by Andru Edwards Categories: Music, Legal Issues,
Chris Brown has been released from jail.
The 24-year-old singer left prison at midnight last night after serving 108 days of a 131-day sentence for probation violation, TMZ reports.
Chris was originally sentenced to 365 days in custody on May 9 after admitting violating his probation by getting into a fight in Washington D.C. last year, but Judge James R. Brandlin gave him credit for the 234 days he has already spent in rehab and jail.
The judge also ordered Chris, who has recently been diagnosed with Bipolar disorder, to attend therapy sessions twice a week and undergo random drug testing three times a week.
The "Yeah 3x" hitmaker had been in custody since being kicked out of a court-ordered rehab facility in mid-March for breaking three internal rules.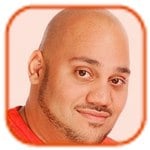 Posted by Andru Edwards Categories: Movies, Television, Rumors,
Lindsay Lohan has started house hunting in London.
The Mean Girls star, who recently documented her struggle to get her life and career back on track on her self-titled OWN series after her six stints in rehab, reportedly wants a fresh start in the UK and thinks it will be good for her career.
"Lindsay's really enjoying being in the UK and has told her pals that she's staying here for good," a source said. "Lindsay has also started investigating getting acting work in London."
Lindsay has been spotted hanging out with many of celebrity pals since arriving in London last month, including Chloe Green and Rita Ora. But news that the 27-year-old actress is thinking about renting a permanent base in the city comes as a surprise as she only moved back to her native New York City from Los Angeles earlier this year.
Click to continue reading Lindsay Lohan Is Moving to London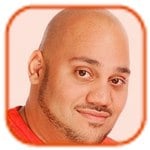 Posted by Andru Edwards Categories: Music, Meltdowns,
Justin Bieber wants to be the "man his mother raised."
The 20-year-old singer has spoken out to defend himself over allegations he tried to take a woman's cell phone because she tried to take a photograph of him while playing mini-golf, insisting the "truth" will out and admitting he sometimes struggles to "take the high road" while constantly being judged and "harassed" in public. Alongside a screengrab of a TMZ report stating an employee at Sherman Oaks Castle Park insisted he never tried to rob anyone, Justin tweeted, "It is hard to defend myself and my privacy every moment of the day. Then to see rumors. The truth will set u free [sic]."
"My mom raised me to be kind to others. I get judged, harassed, and I try to take the high road. Sometimes it isn't easy. But we keep trying... I will continue to be the man my mother raised. I love people and I will try to be kind even when things are not fair. Don't believe rumors... [sic]," he continued.
Click to continue reading Justin Bieber Defends Himself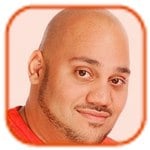 Posted by Andru Edwards Categories: Movies, Drunk, Parties, Rumors,
Jennifer Lawrence worries fans will "get sick" of her.
The 23-year-old actress has been a big screen success in recent years thanks to roles in the Hunger Games and X-Men franchises, but knows she won't stay popular forever. "Nobody can stay beloved forever. People are going to get sick of me," she said.
However, the American Hustle actress admits she most worries about her behavior away from the camera because she thinks she is often "annoying" in public: "I'm way too annoying because I get on red carpets and I'm really hyper, most likely because I've been drinking, and I can't not photo-bomb somebody if it's a good opportunity."
Jennifer - who is dating Nicholas Hoult - is trying to curb her behaviour as she is tired of her antics always being turned into amusing internet clips. "It's something I always tell myself, 'You need to calm the f**k down. You don't want to constantly be a GIF,'" she told Marie Claire.
Click to continue reading Jennifer Lawrence: People Will Get "Sick" of Me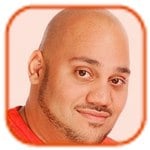 Posted by Andru Edwards Categories: Television, Rumors,
Khloe and Kourtney Kardashian have already angered residents in the Hamptons as they prepare to spend the summer there.
The famous sisters are set to film their new reality TV show Kourtney & Khloe Take The Hamptons for E! but neighbours are less than impressed by the thought of them spending the coming months in the area.
"They have been looking at property on Little Plains Road in Southampton, and already the neighbors are up in arms about it. They don't want the hassle of the entourage, the cameras, the paparazzi and all the fanfare that comes with this attention-seeking family," a source said.
The siblings will open a Dash pop-up boutique in the luxurious coastal spot and will also work on relocating their SoHo-based store in New York City to a new area during the series, according to the network.
Click to continue reading Kardashians Anger Residents in the Hamptons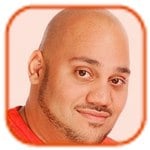 Posted by Andru Edwards Categories: Television, Dating, Clothing, Style, Meltdowns, Parties, Rumors,
Heidi Klum is reportedly going through a "mid-life crisis."
The 40-year-old model is reportedly losing some of her close friends as they're struggling to deal with her new-found love of partying and wild behavior. "Heidi's drinking and outspoken rude behavior is winning her no friends these days. She's going through a bad midlife crisis that makes her almost impossible to deal with. Heidi spent most of last year partying and she needs to shape up or face consequences," a source said.
Her friends are reportedly worried that she's not spending enough time with her children, Leni, nine, Henry, eight, Johan, seven, and Lou, four, because she's too busy with her new toyboy boyfriend Vito Schnabel, 27, whom she began dating in February, and trying to boost her career. "Since Vito came on the scene, her kids have spent a lot more time with their nannies! More trouble is most certainly ahead for Heidi in 2014 as she is not nearly the hot in-demand star she was six years ago and it's really hit her hard," the source explained.
Click to continue reading Heidi Klum Having Mid-Life Crisis?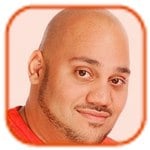 Posted by Andru Edwards Categories: Music, Legal Issues, Rumors,
Justin Bieber was detained for several hours at LAX airport in Los Angeles yesterday.
The Canadian pop star was held by customs and immigration staff upon his return to the country after visiting Japan, but officials insist his detainment was "routine" following his legal troubles, such as an arrest for Driving Under the Influence (DUI) in January.
"It was a routine secondary set of questioning that Justin has to go through now every time he comes back in the country because he's a foreign national. It's standard, especially after he has had other legal issues in the US in the past," a source said.
Justin's detainment comes a week after the White House responded to a petition seeking to deport the "Confident" star back to his native Canada. "Sorry to disappoint, but we won't be commenting on this one. We'll leave it to others to comment on Mr. Bieber's case, but we're glad you care about immigration issues. Because our current system is broken. Too many employers game the system by hiring undocumented workers, and 11 million people are living in the shadows," the White House said in a statement.
Click to continue reading Justin Bieber Detained at LAX Airport
© Gear Live Media, LLC. 2007 – User-posted content, unless source is quoted, is licensed under a Creative Commons Public Domain License. Gear Live graphics, logos, designs, page headers, button icons, videos, articles, blogs, forums, scripts and other service names are the trademarks of Gear Live Inc.