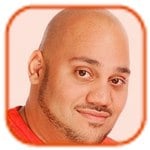 Posted by Andru Edwards Categories: Movies, Legal Issues, Breaking News,
George Clooney has been arrested.
The Ides of March actor was taken away in handcuffs along with other protesters, including his father, outside the Sudan Embassy in Washington this morning following three verbal warnings from officers.
The actor - who was joined at the demonstration by his father Nick and Democratic Rep. Jim Moran among others - had said he was taking part in the protest to draw more attention to the accusation that Sudan's president, Omar al-Bashir, is provoking a humanitarian crisis and blocking food and aid from entering the Nuba Mountains from South Sudan. The group held signs which read, "Sudan: Stop Weapons of Mass Starvation."
George had previously warned that if action were not taken in the next few months "we're going to have a real humanitarian disaster.
Click to continue reading George Clooney Arrested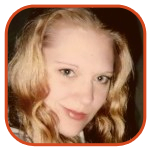 Posted by K.C. Morgan Categories: Television, Legal Issues, Videos,
During a recent appearance on Justice with Judge Jeanine (it's on Fox News), Sarah Palin said that she agrees with Donald Trump and supports his birther investigation. You can hear her comments in the video above.
Trump has publicly attacked President Barack Obama, demanding to see his birth certificate, because evidently he watched a lot of Fox News during the 2008 election. Sarah Palin, whose party lost the election, was quick to take his side. She appreciates "that the Donald wants to spend his resources on something that so interests him and so many Americans."
Click to continue reading VIDEO: Sarah Palin Votes Yes for Donald Trump Investigation
Read More

| Perez Hilton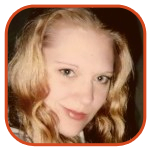 Posted by K.C. Morgan Categories: Legal Issues, Videos,
Barack Obama, President of the United States of America, offered words of hope and inspiration during a speech he gave in Arizona this week. The president visited the state following the recent events in Tucson, wherein 6 people lost their lives at the hands of a shooter who opened fire in an area mall.
Read More

| Perez Hilton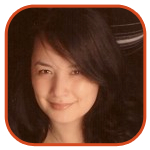 Posted by Veronica Santiago Categories: Television, Videos,
Ouch. This was not the way for Jay Leno to lead into Conan O'Brien's 60 Minutes interview tonight.
NBC's current Tonight Show host may have been headlining comedian at last night's White House Correspondents' Association Dinner, but it was President Barack Obama who stole the show. Although the POTUS helped get the nearly 3000 attendees warmed up with a list of funny jokes (including zingers directed at Leno himself), Jay fumbled the lead once he arrived at the podium.
Click to continue reading Obama Scores, Jay Leno Bombs at Correspondents' Dinner
Read More

| E! Online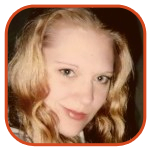 Posted by K.C. Morgan Categories: Clothing, Videos, Oops Videos,
If you didn't actually watch the signing of the historic health care reform bill, you definitely heard about it or saw the video replay - and not for the reasons most people might think.
As he shook the President's hand in historic Washington, D.C., while he was witness to the signing of a large piece of legislature, Vice President Joe Biden dropped the f-bomb. Oops. You can see and hear the comment in the video above - listen closely for it right around the 14-second mark.
Joe Biden's comment (which was "This is a big f—-ing deal") has now been immortalized on a T-shirt, which you can purchase on the official Barack Obama Web site. The shirt features the date of the signing of the bill and the letters "BFD" in big black type. This is not an April Fool's joke (at least, we don't think so), and sources say the slightly tongue-in-cheek T is well and truly backed by the Democratic National Committee.
Read More

| TMZ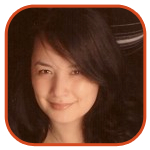 Posted by Veronica Santiago Categories: Television, Videos,
"This isn't Live, this is FunnyorDie.com." Yes - and that's why it's hilarious.
In this Ron Howard-directed clip, President Barack Obama (Fred Armisen) is visited by the ghosts of Saturday Night Live's past. In his dream, the former White House residents all team up to give the current POTUS advice on how to finally get the Consumer Financial Protection Agency created.
Click to continue reading VIDEO: SNL Presidents Unite for Financial Reform
Read More

| Entertainment Weekly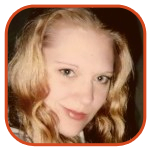 Posted by K.C. Morgan Categories: Television, Videos,
Jane Lynch, who in meaner modes is known as Glee's Sue Sylvester, thinks Barack Obama is "a huge disappointment."
Like many other celebs who have publicly spoken out about the issue, Lynch believes that Proposition 8 should not exist. Prop 8, which banned gay marriage in the state of California, has created a firestorm of controversy and is a hot topic of political discussion among Hollywood's elite.
"Shouldn't there be safeguards against the majority voting on the rights of a minority?" Lynch demanded in her recent comments on the issue.
One thing at a time, TV stars. The Prez can't get the war or health care straightened out enough to suit the public, either.
Read More

| Perez Hilton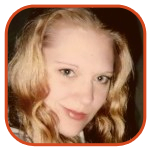 Posted by K.C. Morgan Categories: Videos,
Google, the most popular Web site in the United States (Alexa Top 100), has the honor of providing this interesting link. Sure, it looks like some sort of promotional thing, but click the link and you'll go straight to the White House (online), which is now open for your questions.
"Many of you are worried, and have a lot of questions," President Barack Obama says in the online message, which explains an upcoming event. He will host a Town Hall-style meeting which will be broadcast on Thursday at 11:30 am Eastern. He'll answer the questions provided by people online, questions which may be submitted in text or video format. The topics provided include education, home ownership, health care reform, retirement security, financial stability and the budget.
Click to continue reading White House: The President Is In
Read More

| White House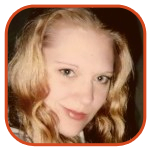 Posted by K.C. Morgan Categories: Television, Videos,
If you didn't catch him giving out his March Madness picks on ESPN, trading quips on the Tonight Show with Jay Leno or looking appropriately grave during his in-depth 60 Minutes interview, you might have been among the thirty million who watched Barack Obama's second press conference.
During the first sixty-odd days of his reign as President of the United States, Obama has been on almost every television channel at least once. You could build a respectable video library with clips of his appearances found on YouTube alone.
We now know that this national leader thinks riding on Air Force One is "cool," enjoys a game of basketball whenever he can get a chance and hopes to soon take on the health care problems of the country. We know who he's rooting for in the NCAA Men's Basketball Tournament, that he's not a great bowler and that he pretty much has his hands full dealing with the AIG bonuses (and their repercussions).
Click to continue reading Barack Obama: The Accessible President
Read More

| Newsweek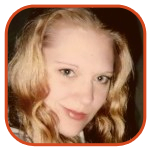 Posted by K.C. Morgan Categories: Photos, Features,
With appropriate pomp and circumstance, still-the-President George W. Bush let two happy birds off the dinner table hook just in time for Thursday's feast.
"Pumpkin and Pecan are hereby granted a full and unconditional president pardon," Bush announced Wednesday, much to the relief of the two plump birds. "In recent weeks, I've talked about sprinting to the finish," W. smiled at the cameras. "Yet, I've assured these turkeys they will not be trotting to their finish."
Click to continue reading George W. Bush's Last Presidential Turkey Day Act?
Read More

| Yahoo News

© Gear Live Media, LLC. 2007 – User-posted content, unless source is quoted, is licensed under a Creative Commons Public Domain License. Gear Live graphics, logos, designs, page headers, button icons, videos, articles, blogs, forums, scripts and other service names are the trademarks of Gear Live Inc.