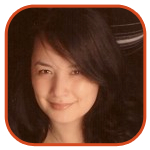 Posted by Veronica Santiago Categories: Music, Television,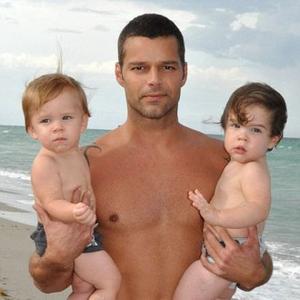 For the first time since coming out of the closet, Ricky Martin will sit down for his first tell-all television interview.
The singer, who announced that he was gay earlier this year, is scheduled to appear on The Oprah Winfrey Show next Tuesday.
A promo for the broadcast promises to address Ricky's sexuality. Viewers will also get an intimate look at the single father with his twin boys: Matteo and Valentino.
That discussion will air the same day as Martin's autobiography, Me, hits stores. On November 3, Ricky will then visit Barbara Walters -- who has said she regrets how she handled a previous interview with Martin -- and the other ladies of The View.
Read More

| Daily Mail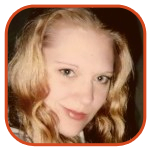 Posted by K.C. Morgan Categories: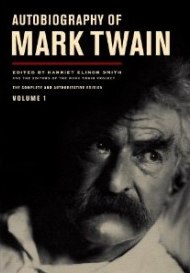 Mark Twain's name appears on high school reading lists all over the country, and even decades years after his death he was a controversial character. Twain's stories have been repeated targets of censorship, in some cases being burned and banned in bulk. The man himself was a colorful character, who is well-known for being a prolific drinker, gambler and rider of riverboats.
Now, a century after his death, he's at the very top of the Amazon bestseller list … with a brand-new book.
Twain's last book, Autobiography of Mark Twain, is only one of many books to be published after Twain's death … but it is perhaps the most anticipated. Twain decreed that the book must wait for publication for 100 years after his death, which occurred in April 1910.
The first volume of the lengthy book will be available on November 15.
Read More

| Entertainment Weekly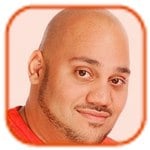 Posted by Andru Edwards Categories: Movies, Hook-ups, Rumors,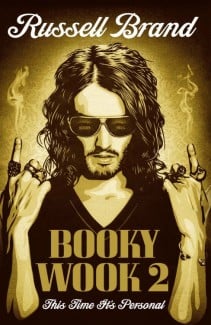 First Courtney Love—now Russell Brand is admitting that he once spent the night with Kate Moss.
The British comedian took the supermodel back to his house in 2006 after being introduced to her by their mutual friend Sadie Frost. Russell, 35, reveals in his new book My Booky Wook 2: This Time It's Personal:
"When we arrive at Sadie's house it is decided that Matt Morgan, co-presenter of my radio show, should walk into the house, so there is no photo of me and her together. "This gives me hope that we do have something to hide, but also makes me jealous of Matt as he gets to walk up the driveway with her. Within the beautiful house we flirt for a while, then under some mutual pretence of looking at hung photographs of Sadie's deplorably gorgeous children we wander off. We are alone. Eventually there is no more universe between our lips and so we kiss. And yes, on one level I'm enjoying the kiss, but my mind is screaming, screeching, body-popping, lambada-ing, every-dance-craze-there's-ever-been-ing. I get on with the kiss, and I think it's a good kiss, but of course all this analysis going on simultaneously. "I've got to get her out the house. Ludicrously I say to her, 'Do you want to come back to mine Kate Moss?'"
When Kate agreed to go back to his London home with him, Russell admits it was one of the most exciting moments of his life, but also one of the most nerve-wracking.
Click to continue reading Russell Brand Spent a Night With Kate Moss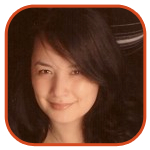 Posted by Veronica Santiago Categories: Television, Drugs,
Kendra Wilkinson may not have wanted news about her sex tape to come out, but she doesn't have much problem talking about other aspects of her life.
In her new memoir, Sliding Into Home, the married mother of one addresses her past drug use and her job as a stripper. Oh - and she also talks about that first night with Hugh Hefner. (Yes, there were other women in the room at the time.) A juicy excerpt from that segment of the book can be heard above.
Click to continue reading VIDEO: Kendra Wilkinson Talks About Being Intimate with Hefner
Read More

| Perez Hilton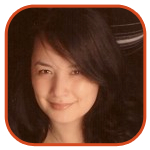 Posted by Veronica Santiago Categories: D-List, Music, Sports, Television, Break-ups, Weddings,
-A source claims Kanye West and girlfriend Amber Rose have decided to take a break. Maybe she got tired of explaining the "fish sticks" joke to him?
-British celebrity and X Factor judge Cheryl Cole has been diagnosed with malaria. A bite from
Derek Hough
a mosquito during a trip to Tanzania may be to blame.
-For some reason, Levi Johnston has apologized to Sarah Palin and her family for making statements that were "not completely true." It's unclear whether he's sorry for that Playgirl spread as well.
-Former television personality Pat O'Brien is in the process of writing a book about his checkered personal life. I believe we've heard the audio version already.
-Disgraced beauty queen Carrie Prejean got herself one of those opposite marriages. She wed Oakland Raiders quarterback Kyle Boller last Friday.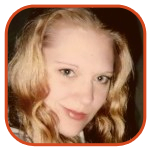 Posted by K.C. Morgan Categories: Rivalries, Rumors, Where Are They Now?,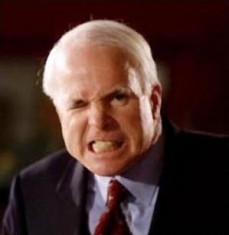 Sarah Palin has gone on record while promoting her new tell-all (Going Rogue) to speak out against the McCain camp…but her former running mate could soon answer with a few stories of his own.
Rumor has it that no less than thee different book agents and/or publishers have approached John McCain, offering many millions to get him to share his side of the story. One unnamed publisher is quoted as saying that such a tome "would be the hottest book of the year. Even bigger than Sarah's book."
But will McCain actually do it? Only time - and press releases - will tell.
Read More

| Popeater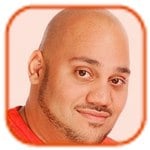 Posted by Andru Edwards Categories: Television, Break-ups, Divorce,
Hulk Hogan thought about killing himself when his marriage ended.
The legendary wrestler - real name Terry Bollea - got as far as picking up a gun to shoot himself when wife Linda Bollea filed for divorce after nearly 24 years together, following claims he had had an affair in 2007.
In his autobiography, My Life Outside the Ring, Hulk wrote: "There were times when I thought that a whole bottle of pills would go down easy. Then I noticed the gun in my hand. I was careless with it… I kept my finger pressed right to that trigger… and if I moved that finger an inch in the right direction I would have blown my brains out."
Click to continue reading Hulk Hogan Reveals Suicidal Thoughts in New Book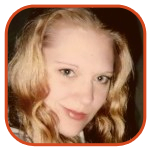 Posted by K.C. Morgan Categories: Music, Television, Where Are They Now?,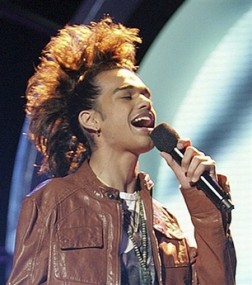 During his time on American Idol's sixth season, Sanjaya Malakar enjoyed a unique sort of fame. His biggest critics said he couldn't sing a lick - but nothing could sway his fans from their die-hard devotion. He made waves with his changing hairdo and seemingly against-the-odds run on the show…but does Malakar have a few waves to make for the series yet?
"I realized that I had a story that no other past contestant has said," Sanjaya Malakar recently told Access Hollywood.
The realization led him to pen the autobiographical Dancing To The Music In My Head, which will offer a behind-the-scenes look at the world of Idol, told from Malakar's point of view. A companion CD of the same name will be released at the same time.
Read More

| MSNBC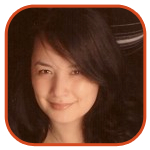 Posted by Veronica Santiago Categories: Television, Editorials,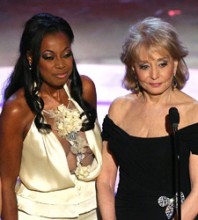 If you've been hiding under a rock somewhere, you might not have known that Barbara Walters is currently promoting her new autobiography, Audition.
On yesterday's episode of Oprah, the journalist actually talked about other matters that didn't concern a senator or an affair. In fact, the show started off on one of my other favorite topics, Star Jones. And while I thought Barbara did her best to talk about the situation in a tactful manner (it's not like everyone didn't know Star had gastric bypass), the former View co-host had an entirely different opinion.
Click to continue reading Star Jones Responds to Barbara Walters' Comments
Read More

|
Us Weekly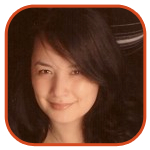 Posted by Veronica Santiago Categories: Music, Television, Divorce, Drugs,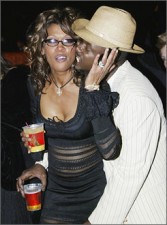 Thanks to Being Bobby Brown, the public already knows a lot more than they wanted to about the music industry's Most Troubled Couple. So really, what more could Bobby Brown say now?
Well, apparently a lot more. In an upcoming tell-all, the New Edition singer pulls no punches about his less than angelic past. But will pro-Whitney Houston fans believe what he has to say?
According to the New York Post, the musician basically blames his history with cocaine on the turbulent union. (Marijuana had been his drug of choice.) In Bobby Brown: Bobby Brown: The Truth, the Whole Truth and Nothing, he also admits that people may have been right to question the couple's longevity from the start.
Click to continue reading Bobby Brown Dishes About Whitney and Drugs
Read More

|
New York Post
© Gear Live Media, LLC. 2007 – User-posted content, unless source is quoted, is licensed under a Creative Commons Public Domain License. Gear Live graphics, logos, designs, page headers, button icons, videos, articles, blogs, forums, scripts and other service names are the trademarks of Gear Live Inc.