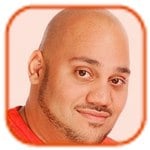 Posted by Andru Edwards Categories: Music, Legal Issues,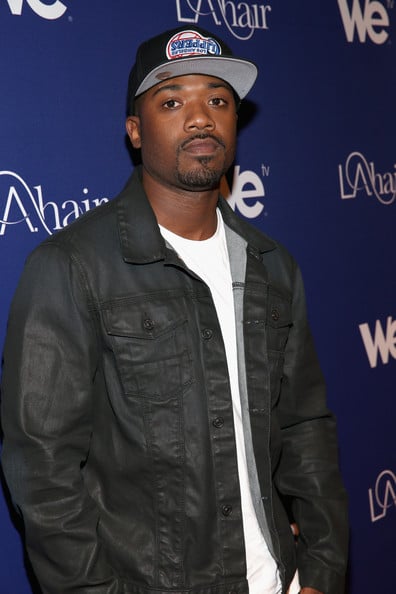 Ray J was arrested in Beverly Hills last night.
The R&B star, who is Brandy Norwood's younger brother, reportedly got into a violent confrontation and spat in a police officer's face at the Beverly Wilshire Hotel. A law enforcement source told gossip website TMZ.com that police were initially called to the scene because the 33-year-old star made contact with an unidentified woman's butt in the bar.
Although it was determined to be "incidental" and not sexual battery, Ray J was asked to leave the hotel, but he allegedly became belligerent and refused to leave so security made a citizen's arrest. The situation is said to have escalated further when law enforcement arrived at the scene and the "I Hit It First" hitmaker kicked out the back window of the police car and spat in an arresting officer's face as he was being handcuffed.
He was booked for trespassing, resisting arrest, vandalism and battery on a police officer, and later released.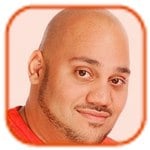 Posted by Andru Edwards Categories: Music, Legal Issues, Meltdowns, Paparazzi Photos, Rumors,
Justin Bieber is being sued by a photographer who says his bodyguard locked him in a restaurant.
Manuel Munoz claims in a new lawsuit that he was taking pictures of the "Believe" hitmaker as he left the SET Nightclub in Miami Beach in January - hours before the singer was stopped by police for drag racing and alleged driving under the influence (DUI) - and was chased by the 20-year-old star's minder Dwayne Patterson into a nearby Subway eatery.
According to the photographer, the bodyguard locked the restaurant door and cornered him in the bathroom, demanding he delete the photos, before trying to "forcibly" remove the memory card and kicking and punching him, damaging his camera in the process.
However, a police report obtained by TMZ shows the photographer made no mention of being punched and kicked, but that he was tripped, causing a "small scratch in his left knee."
Click to continue reading Justin Bieber Sued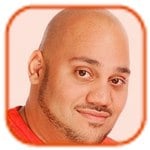 Posted by Andru Edwards Categories: Music, Meltdowns, Rumors,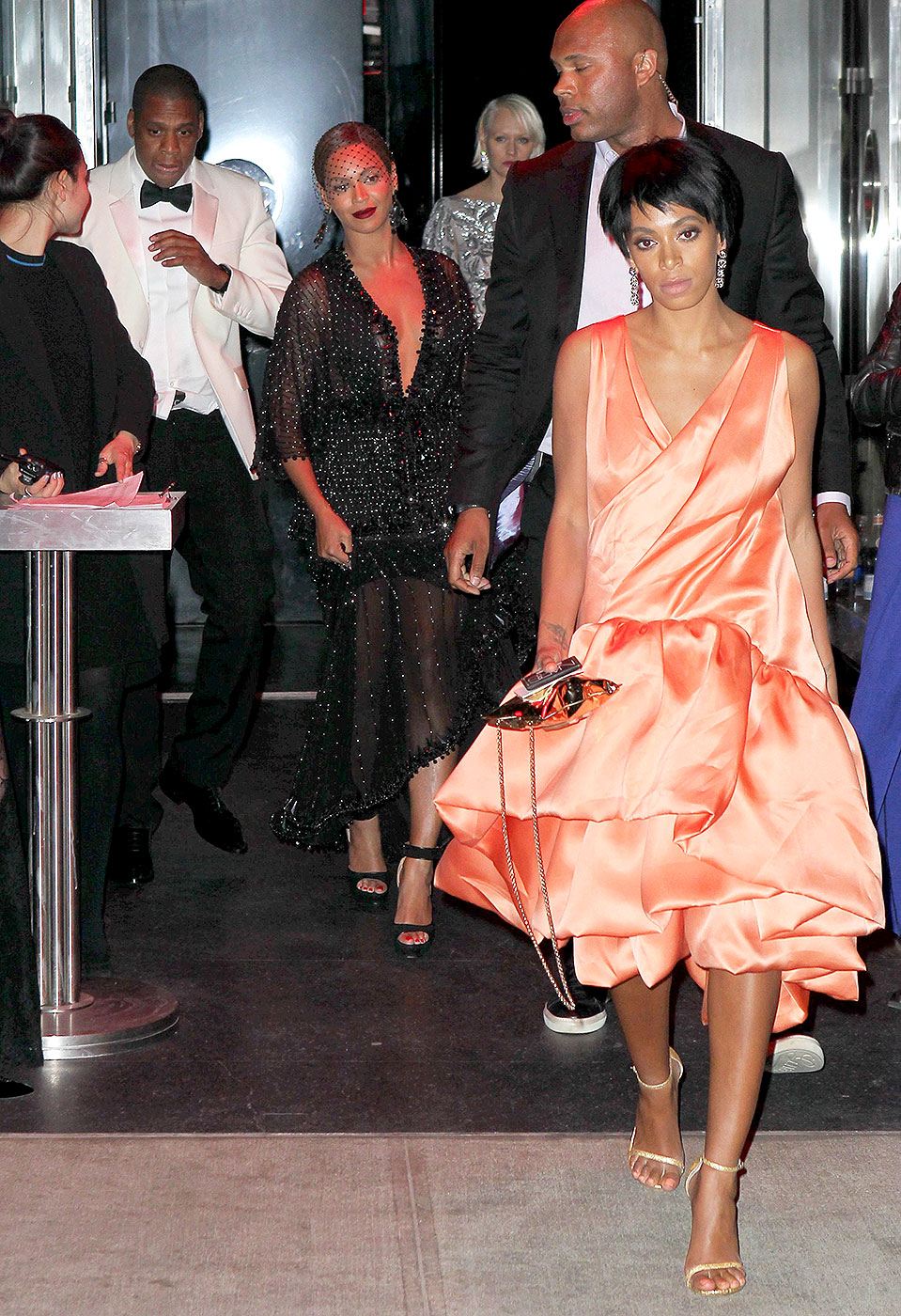 Solange Knowles reportedly attacked Jay Z after she "overreacted" to something he said.
The 27-year-old singer "flipped out" at the rapper, 44, in an elevator at the Met Gala after-party in New York last week because she was offended by a comment he made. "Solange flipped out over something Jay had said, that she took the wrong way. She took it too hard or too far. Not sure what it was, but she greatly overreacted," a source said.
Solange was caught on surveillance kicking and clawing her brother-in-law as they left the bash held in the Boom Boom Room at The Standard Hotel in New York City, last Monday. Jay didn't appear to retaliate as the brunette beauty screamed in his face, but he did attempt to hold her hands down as their bodyguard struggled to hold her back.
Beyonce appeared to stay calm and collected throughout the scuffle and watched on helplessly as her sister violently attacked her husband.
Click to continue reading Solange Knowles "Overreacted" to Jay Z's Comment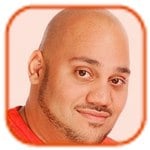 Posted by Andru Edwards Categories: Music, Legal Issues,
Kanye West has been sentenced to two years probation.
The "Blood on the Leaves" rapper was in court today where he pleaded no contest to misdemeanor charges of battery against a photographer at Los Angeles International Airport last year. In a special plea deal, the City Attorney did not make Kanye plead guilty and will be allowed to maintain is innocence legally.
As well as his probation, the rapper will have to undertake 250 hours of community service and undergo anger management counseling.
Kanye was originally charged with counts of battery and grand theft after an altercation with photographer Daniel Ramos at the airport in July last year. The photographer claimed he was punched and Kanye wrestled his camera to the ground during what he claimed was an unprovoked altercation. Kanye was not in court, but Daniel testified saying he felt the rapper should go to jail, claiming his emotional injuries are still prominent and he thinks the star had used the incident to promote his album Yeezus.
Click to continue reading Kanye West Sentenced to Two Years Probation
Justin Bieber's bodyguard was reportedly arrested today.
The 19-year-old star's security guard was taken into police custody for questioning after being accused of stealing a photographer's camera while the singer was visiting an amusement park in Atlanta, Georgia. A law enforcement source told gossip website TMZ.com that one of the "Heartbreaker" hitmaker's guards got into an argument with the paparazzo and grabbed his camera before jumping into the star's Escalade and instructing their driver to flee the scene. Police officers later returned the camera to the photographer after locating it inside the vehicle that was parked outside the Canadian star's new rental home in the city.
Officers are still deciding whether to arrest the driver in connection with the incident.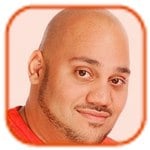 Posted by Andru Edwards Categories: Movies, Legal Issues, Meltdowns, Paparazzi Photos,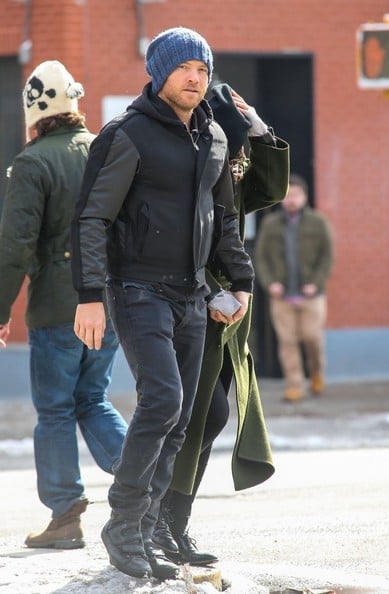 Sam Worthington has been arrested for punching a photographer.
The Avatar actor is said to have rushed to his girlfriend Lara Bingle's defense when she was allegedly kicked in the shin by a paparazzo as the couple were leaving Cubbyhole bar in Greenwich Village, New York City. Sam was charged with assault and released on bail for reportedly punching the camera-wielding snapper in the face, and has been set a court date for February 26, the NYPD told TMZ.com.
The photographer, named Sheng Li, was arrested and booked for reckless endangerment, assault and harassment. During the scuffle, the Australian hunk is said to have referred to model Lara as his "wife," shouting at the photographer, "you kicked my wife."
However, a source told the MailOnline, "He would have been speaking figuratively. They are definitely not married, as far as I know." The couple were rumored to have tied the knot during a secret ceremony in Western Australia earlier this year and have been spotted wearing matching rings.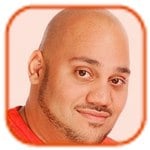 Posted by Andru Edwards Categories: Music, Legal Issues, Meltdowns, Rumors,
Chris Brown is extending his stay in rehab.
The "Fine China" singer recently completed his court-ordered 90 days in a treatment facility in a bid to overcome his anger management issues but has decided to stay there for further treatment.
"It was his choice. He will come out soon," a source close to the 24-year-old singer told E! News.
The star voluntarily checked himself into rehab in Malibu, California in October after being accused of assaulting Parker Adams, who is suing the singer and his bodyguard for $3 million, in Washington D.C., but he was kicked out after throwing a rock through his mother Joyce's car window. The R&B singer was then ordered to seek anger management at a different facility instead of being sentenced to jail when his probation, stemming from his violent assault on then-girlfriend Rihanna in 2009, was formally revoked as a result of the alleged assault.
Click to continue reading Chris Brown Extends Rehab Stay
Chris Brown and his bodyguard are being sued for $3 million by a man for alleged assault in Washington D.C.
Parker Adams, who claims the 24-year-old star broke his nose and hurled a homophobic slur at him when he tried to insert himself in a photograph that Chris was taking with two females outside the city's W Hotel in October, has filed a civil lawsuit against the "Fine China" singer, who is currently in rehab seeking treatment for anger management and is also facing misdemeanor assault charges stemming from the incident.
The alleged victim claims in new court documents, obtained by gossip website TMZ.com, that Chris went nuts on him and is suing both the singer and his bodyguard, Christopher Hollosy, for $1 million each, as well as another $500,000 from both of them for punitive damages, to teach them a lesson. The "Forever" singer has denied any wrongdoing, claiming Parker was the aggressor and tried to force his way on to Chris' tour bus.
Click to continue reading Chris Brown Sued for $1.5 Million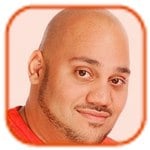 Posted by Andru Edwards Categories: Television, Parties,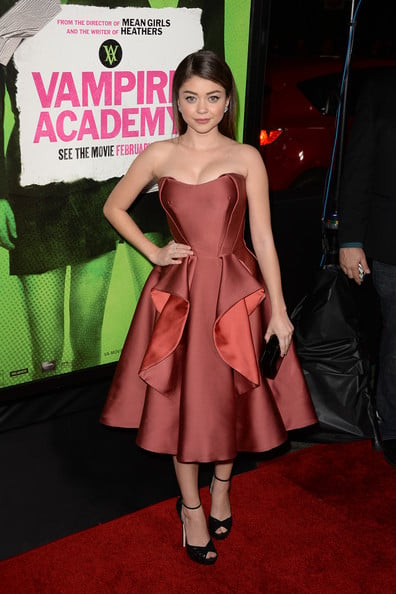 Sarah Hyland fled a party in Australia because a fan allegedly groped her.
The Modern Family star, who is currently shooting a special holiday episode of the show in the city, left a bash, hosted by Qantas at The Sebel Pier One in Sydney, in floods of tears on Tuesday night, after accusing the fan of grabbing her breast while asking for a photograph with her. The brunette beauty, who plays Haley Dunphy in the comedy series, pushed the man way and screamed, "Don't touch me there," before security intervened and police were called to the scene.
"A man is assisting police with investigations following an alleged indecent assault of a woman yesterday. It is alleged the man indecently assaulted the 23-year-old woman near Hickson Road, The Rocks, at about 7:50 pm. A 29-year-old man was arrested. Police are continuing their investigations," a spokesperson for the New South Wales Police Department told the MailOnline website.
Click to continue reading Sarah Hyland Accuses Fan of Assault
Justin Bieber will be deposed and questioned about an attack on a photographer.
The "Baby" hitmaker, who is being sued for allegedly instructing his bodyguard to attack Jeffrey Binion and take his camera after he took photographers of the 19-year-old star outside a recording studio in Miami last June, had tried to block the paparazzo's lawyers from interviewing him about the incident but a judge dismissed his appeal, according to documents filed in the city's Third District Court of Appeal last Tuesday.
"Miami Judge Sarah Zabel initially denied Bieber's requests to stop Binion's lawyers from deposing him and asking questions about other incidents involving him and his varied bodyguards' aggressive behavior. Although Bieber's lawyers appealed the judge's rulings, the appeal was denied. Bieber can no longer hide. Binion's lawyers are waiting for a deposition date to be set in Miami," a source said.
The judge also denied the Canadian star's request to stop the public's right to view his scheduled videotaped deposition.
Click to continue reading Justin Bieber to Be Questioned About Attack
© Gear Live Media, LLC. 2007 – User-posted content, unless source is quoted, is licensed under a Creative Commons Public Domain License. Gear Live graphics, logos, designs, page headers, button icons, videos, articles, blogs, forums, scripts and other service names are the trademarks of Gear Live Inc.