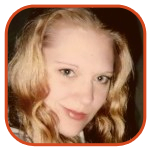 Posted by K.C. Morgan Categories: Movies, Television, Kind Acts, Legal Issues, Meltdowns, Rumors, Where Are They Now?,
Nicolas Cage is a free man… and he's got reality's Dog the Bounty Hunter to thank for it. The mulleted TV star posted the $11,000 bond to get Cage released after the actor was arrested on charges of domestic violence and disturbing the peace over the weekend in New Orleans, LA.
"I am truly a dedicated fan of Mr. Cage and will not be granting any interviews about my client, as I wish to respect his privacy," Dog explained in a statement to E! News. "I performed my duties as a bail bondsman and not in connection with our show. This is what I do for a living."
TMZ has managed to get video footage of an incident that preceded Cage's arrest. In the video, the actor appears to be arguing with several people (his wife included) inside a tattoo parlor. According to witness statements, the actor grabbed his wife during their argument.
Read More

| E! Online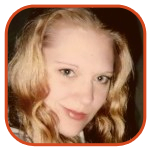 Posted by K.C. Morgan Categories: Television, Drugs, Rumors, Where Are They Now?,

Jason Davis, one of the addicts on the fourth season of Celebrity Rehab with Dr. Drew, has definitely fallen off the wagon. Jason's claim to fame is his grandfather Marvin Davis, an oil tycoon who owned 20th Century Fox from 1981 until 1985, when he sold it to Rupert Murdoch (so, now we know who to blame).

Davis has been charged with felony possession of a controlled substance (heroin) following his January 27 arrest. At the time, he was charged with being under the influence of a controlled substance. He could face three years in prison if all charges stick. During the show, Davis was often at odds with fellow addict Janice Dickinson.
Read More

| TMZ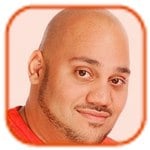 Posted by Andru Edwards Categories: Music, Legal Issues,
Madonna's alleged stalker claims he won't stop pursuing her until he meets the singer.
Retired fire-fighter Robert Linhart, who has been arrested twice since Saturday, was arraigned in court yesterday on charges of criminal mischief, graffiti and being in possession of a homemade 7.5 inch ice pick, after writing messages to the pop superstar on the pavement outside her apartment in Upper West Side, New York City.
The messages read "Meet me please," "Tell me yes or no," and "If it's yes, my dream will come true. If it's no, I will go."
According to court documents, he reportedly told officers after his arrest on Tuesday, "I can be here. This is police brutality. I have a right to do this. I am not doing anything wrong. I keep running into Madonna. I saw her in 1992 and I'd actually like to meet her in person. I won't stop until I actually meet Madonna. I'm going to go right back there and do it again."
This followed his earlier arrest on Saturday, where he played loud music out of his car and was charged with resisting arrest, disorderly conduct and criminal possession of a weapon.
Click to continue reading Madonna Stalker Won't Stop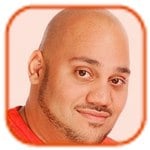 Posted by Andru Edwards Categories: Television, Drugs, Legal Issues, Rumors,
Looks like the "It Wasn't My Purse" defense didn't get her out of this one: Paris Hilton has been charged with cocaine possession.
The hotel heiress could face up to four years in prison after 0.8 grams of the illegal drug was found in her handbag when she and boyfriend Cy Waits were stopped and searched by police in Las Vegas on Friday night.
It has been claimed District Attorney David Roger - who is overseeing the case - is set to sentence the 29-year-old socialite to prison, because he "won't tolerate celebrities" who get into trouble. "Roger won't tolerate celebrities coming to Las Vegas and thinking they can get away with illegal behavior. It's going to be extremely difficult for Paris to get out of these charges, even with the brilliant legal skills of her lawyer, David Chesnoff," said a source.
She is due in court on October 27 over the felony possession of a controlled substance charge, which was filed in court by the Clark County District Attorney's Office.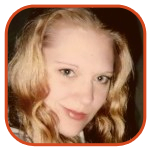 Posted by K.C. Morgan Categories: Television, Legal Issues, Rumors,
Jersey Shore's Snooki was arrested by the Seaside Heights police department this afternoon - and already the third season of MTV's reality show is far more exciting than the tenth season of American Idol.
Snooki, real name is Nicole Polizzi, was booked by New Jersey officials for disorderly conduct. Although details are unclear, sources say she was partying on the beach earlier in the day. The reality show cast just began taping Season 3 of the MTV program this week.
According to TMZ, she was released from custody just a few hours later. Check back for the mugshot and more details as they become available.
(Season 2 of Jersey Shore can be seen Thursday nights @ 10:00.)
Read More

| TMZ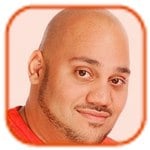 Posted by Andru Edwards Categories: Sports, Drugs, Legal Issues, Rumors,
The woman who refuses to allow international borders get in the way of her partying: Paris Hilton was arrested for drug possession in South Africa last night.
The hotel heiress was taken into police custody and held in a cell after watching the soccer World Cup match between Brazil and Holland in Port Elizabeth as undercover police officers said they had found local marijuana, known as 'dagga,' in her handbag. Paris had been followed by detectives as she boarded a luxury bus that had taken her, her friends and Leonardo DiCaprio to the quarter-final game and when officers unleashed their sniffer dogs, they went straight to the blonde beauty and her pals.
Click to continue reading Paris Hilton Arrested on Drug Charges in South Africa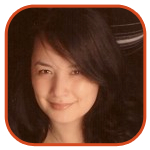 Posted by Veronica Santiago Categories: Movies, Sports, Television, Weddings, Legal Issues,
-NFL Hall of Famer Lawrence Taylor was formally slapped with a number of charges this week including with third-degree rape. The former Dancing with the Stars contestant allegedly hired a 16-year-old prostitute back in May.
-According to a 54-year-old masseuse from Oregon, former VP Al Gore sexually assaulted her back in 2006. She refused to answer police questions at the time because she didn't reportedly "did not want a criminal investigation to proceed."
-A belated congratulations to America's Got Talent judge Piers Morgan. The 45-year-old married writer Celia Walden on Thursday.
-Wedding bells also rang for Mena Suvari this weekend. The American Beauty actress exchanged vows with concert producer Simone Sestito in Vatican City on Saturday.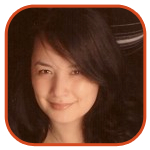 Posted by Veronica Santiago Categories: Movies, Television, Drugs, Legal Issues,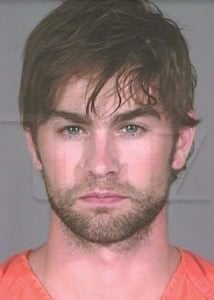 UPDATE: TMZ reports that Crawford has now been charged with charged one misdemeanor charge of possession of marijuana.
Gossip Girl here. Spotted: Chace Crawford being arrested in a parking lot in Plano, Texas.
According to our spies at TMZ, Crawford (a.k.a. Gossip Girl's Nate Archibald) was detained early Friday morning for marijuana possession. The 24-year-old, who was with a friend in a car, was cuffed by local police outside Ringo's Pub. (It's unclear why he was questioned by authorities to begin with.)
He now faces a misdemeanor charge for one unlit cigarette found in the car.
Chace - who plays a drug dealer in his upcoming film Twelve - has already been released from jail. It's not known how much bail was posted.
Reps for the actor have not yet commented on the situation.
Read More

| TMZ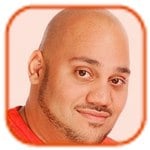 Posted by Andru Edwards Categories: Television, Legal Issues, Meltdowns,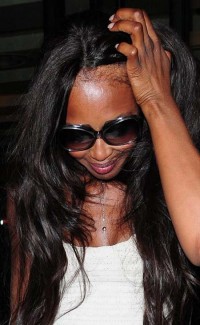 Naomi Campbell broke down in tears as she blamed her notorious temper on "abandonment issues."
The supermodel was questioned by Oprah Winfrey, who confronted her frankly about her temper - which has seen her previously lash out at her own staff, camera crews, police officers and airline workers. Naomi blamed her furious outbursts on her mother, who left her at home while she pursued a career as a ballet dancer.
When asked by Oprah if she was "just a petulant diva," she replied, "It comes from a deeper place than that with me. It comes from another type of emotional disorder because it's not just, if I don't get what I want I throw a fit. It comes from, I think, an abandonment issue and it comes from also trying to just build up a family around me that's not my immediate family and if I feel a mistrust, then, all my cards go down. It's not a right thing to do. I just see red."
Naomi, who is 40 this month, admitted she is ashamed of her fits of rage and is remorseful every time her temper gets the better of her. She added: "I take responsibility for the things that I have done and I do feel a great sense of shame. I am ashamed of everything I've ever done. I don't have an excuse for my behavior."
Click to continue reading Naomi Campbell Breaks Down on Oprah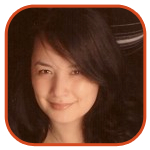 Posted by Veronica Santiago Categories: Movies, Sports, Television, Break-ups, Legal Issues, Videos,
UPDATE: The two have since kissed and made up. Jameson will not be filing any charges and Ortiz is reportedly moving back into the home.
While it's not surprising that the Tito Ortiz/Jenna Jameson situation has come down to a matter of "He Said, She Said," it's the inconsistent things she's saying that makes his story a bit more believable.
Despite being arrested yesterday for domestic violence, Jenna declared to TMZ at 8:00 PM that the father of her two children "did NOT" beat her. "It hurts me to think that everybody out there thinks that he beat me…He did NOT beat me. If he would have beat me, I would be dead right now," she stated on camera. "There was an altercation," Jameson clarified.
Oh - how details can change in only a matter of hours.
Click to continue reading Tito Ortiz: Jenna Jameson is Addicted to Oxycontin
Read More

| TMZ

© Gear Live Media, LLC. 2007 – User-posted content, unless source is quoted, is licensed under a Creative Commons Public Domain License. Gear Live graphics, logos, designs, page headers, button icons, videos, articles, blogs, forums, scripts and other service names are the trademarks of Gear Live Inc.