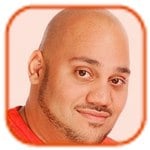 Posted by Andru Edwards Categories: Movies, Divorce, Features,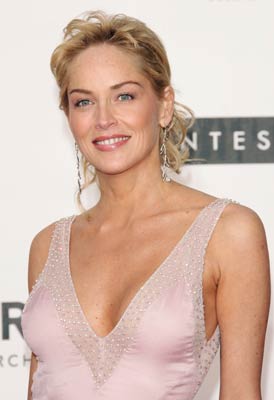 Sharon Stone thinks that it is "easy" to only blame Arnold Schwarzenegger for his affair.
The Lovelace actress is good friends with the action movie icon, and feels he cannot be solely held responsible after he had an affair - and fathered love child Joseph, 15 - with their housekeeper Mildred Baena while still with his ex-wife Maria Shriver.
"Whatever happened in their [Arnold and Maria's] home was happening with both of them. It's a terrible thing - and it's easy to say 'Oh, it's just something that he did,' but this took place in their home, over a decade. It happened with both of them," she said.
Despite this, Sharon did reveal she was "disappointed" with the revelation of the Last Stand star's affair: "I have a very frank relationship with Arnold. Was I disappointed? Who wasn't? Nobody is excited when people betray themselves and their families. No one goes, 'Yay, good for you.'"
Click to continue reading Sharon Stone: It's Easy to Blame Arnold Schwarzenegger for Affair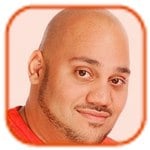 Posted by Andru Edwards Categories: Movies, Features,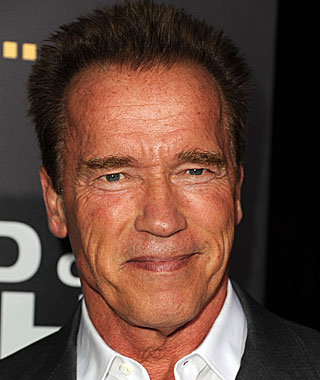 Arnold Schwarzenegger was an "expert at living in denial" with his wife.
The Expendables 2 actor - whose 25-year marriage to Maria Shriver came to an end following revelations he had fathered a child with their housekeeper - admits he concealed many things from his family, including the fact he was to undergo major heart surgery and that he planned to run for the post of Governor of California.
"That's the way I handle things. And it always has worked. But, I mean it does not - it's not the best thing for people around me because I sometimes - some information I just keep to myself."
Arnold claims his behavior was as a result of his days as a body-builder when he believed emotions could make a person lose. "I became an expert in living in denial," he added on 60 Minutes.
Click to continue reading Arnold Schwarzenegger Lived in Denial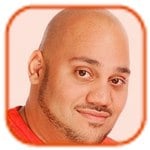 Posted by Andru Edwards Categories: Movies, Hook-ups,
Arnold Schwarzenegger had an affair with Brigitte Nielsen shortly before she wed Sylvester Stallone. The philandering actor has revealed he had a steamy fling with the actress - who was once married to his good pal Sylvester - during the early years of his relationship with now ex-wife Maria Shriver.
Arnold has confessed to having an affair with the Danish actress while he was dating Maria in his new autobiography, according to TMZ. He wrote that he and Brigitte became close while filming Red Sonja together in 1985; the same year she married Sylvester.
The Terminator film star's admission comes more than a year after Brigitte originally blew the whistle on their "outrageous affair" in her own memoir You Only Get One Life, in which she claimed she didn't know he was living with Maria at the time.
Click to continue reading Arnold Schwarzenegger Cheated with Brigitte Nielsen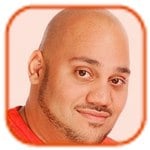 Posted by Andru Edwards Categories: Movies, Television, Break-ups, Divorce,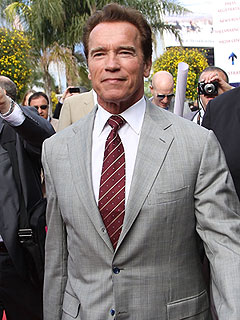 Arnold Schwarzenegger admits having an affair with his housekeeper was the "stupidest thing" he ever did in his marriage.
The Expendables 2 star accepts he caused great pain to his now estranged wife Maria Shriver and their four children with his illicit romance, which led to Mildred Beana giving birth to his son Joseph 14 years ago.
"I think it was the stupidest thing I've done in the whole relationship. It was terrible. I inflicted tremendous pain on Maria and unbelievable pain on the kids," he said in an interview with 60 Minutes, set to air this Sunday.
The former Governor of California is currently promoting his autobiography, Total Recall: My Unbelievably True Life Story and though he says Maria hasn't read the tell-all book, she wishes him the best. "I think that Maria is, you know, wishing me well in everything I do."
Mildred - who worked for Arnold's family for 20 years - had listed her ex-husband's name on Joseph's birth certificate and has previously said she only knew for certain who the boy's father was when he began to look increasingly like the actor. The affair was only revealed in May last year, days after Arnold and Maria announced they were separating after 25 years of marriage.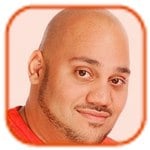 Posted by Andru Edwards Categories: Movies, Divorce, Rumors,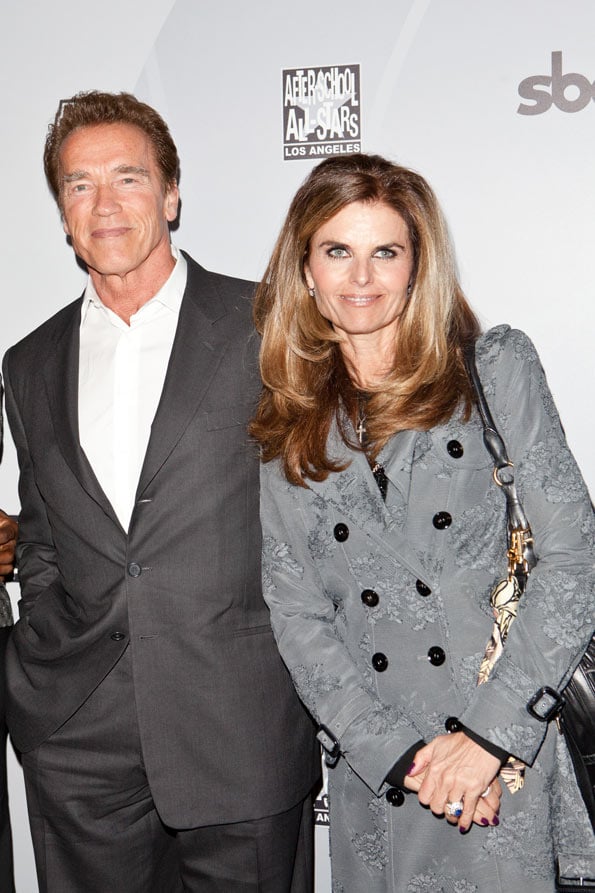 Arnold Schwarzenegger told estranged wife Maria Shriver he was going to start a relationship with a "20-year-old honey."
The 65-year-old actor reportedly refused to attend marriage counselling and told his neighbor that he could live without Maria, whom he split from in May 2011 when she discovered he had fathered a child, who is now 14 years old, with their housekeeper Mildred Patricia Baena.
According to Newsweek magazine, Schwarzenegger told his neighbor, "I think things will work out OK with Maria, but if they don't, I'm getting me a 20-year-old honey."
The Expendables 2 star is said to have told his wife of 25 years to leave their Californian mansion, which forced her to live in a hotel while Arnold remained in the property, and when she asked for a divorce he insisted that he would be the one who still has friends when they separate.
Click to continue reading Arnold Schwarzenegger Told Maria He Wanted a '20-Year-Old Honey'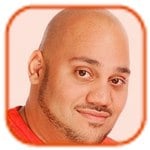 Posted by Andru Edwards Categories: Movies, Sports,
UPDATE: Christopher Schwarzenegger is expected to make a full recovery.
Arnold Schwarzenegger and Maria Shriver's son is in intensive care. Christopher Schwarzenegger, 13 - the youngest son of the estranged couple - was injured while boogie boarding in Malibu, California on Sunday, suffering a collapsed lung and multiple broken bones, according to TMZ.
Maria was with her son when the incident occurred and has been keeping a vigil over him while he is being treated. "Christopher has been in ICU since Sunday. Maria has not left his side and is sleeping at hospital," a source said.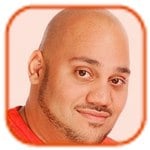 Posted by Andru Edwards Categories: Movies, Divorce, Legal Issues, Rumors,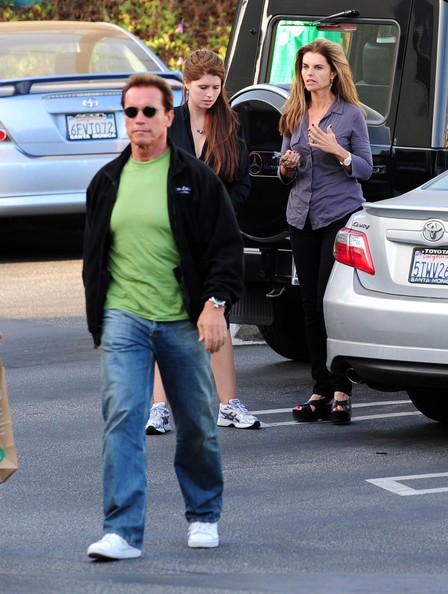 Despite the millions he's made in Hollywood action films and the damage he's done in his marriage, Arnold Schwarzenegger does not want to pay Maria Shriver spousal support.
Lawyers for the actor-turned-politician - whose wife left him after discovering he had fathered a child with their former housekeeper - have marked two points of conflict against her divorce petition; her requests for spousal support and that Arnold pays her legal fees.
Lawyer Bob Kaufman, representing Arnold, has asked the judge to strike any right to support on Maria's part, and that each party pay their own legal fees. The couple have no prenuptial agreement, meaning all assets and property accrued during their 25 year marriage - estimated at around $400 million - will be divided equally. Both parties have asked for joint custody of their two minor children, Patrick, 17, and Christopher, 13, and they also have two grown children, Katherine, 21, Christina, 19, together.
While former governor of California Arnold objects to paying his estranged wife support, he is said to be giving a large sum in child support while they work on a divorce settlement. "Arnold is paying a significant amount, and also paying for his sons, Patrick and Christopher's private school bills," a source said.
Click to continue reading Arnold Schwarzenegger Doesn't Want to Pay Spousal Support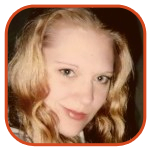 Posted by K.C. Morgan Categories: Movies, Television, Divorce, Hook-ups, Rumors,
The tabloids are reporting that the former Governator, Arnold Schwarzenegger, used California taxpayer funds to cover up his philandering ways. In response, the state's Attorney General will launch an official inquiry.
It's not just a marital spat anymore. The charges being leveled at Arnold, which come from the head of security at a California hotel, claim that he took advantage of the California Highway Patrol, using his status as Governor to have them escort his various women to and from his regular suite at the Hyatt Regency. The hotel denies all knowledge that they have employed the guard who spoke out, whose name is William Taylor.
Click to continue reading Attorney General to Investigate Schwarzenegger's Alleged Misuse of Funds
Read More

| E! Online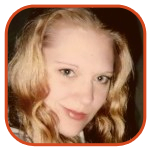 Posted by K.C. Morgan Categories: Movies, Divorce, Legal Issues, Rumors,
Maria Shriver has hired a lawyer, a private investigator, and now gossip says that she'll file for divorce from her philandering husband, Arnold Schwarzenegger.
Anybody who didn't see this coming? According to RadarOnline, paperwork could be filed any day now. The couple has a net worth of about $500 million, give or take.
Mildred Baena, the woman with whom Arnold fathered a child, has also recently hired legal counsel. And Arnold himself? So far, no word on who his lawyer is, or if he's hired one.
What he really needs is a good PR agent.
Read More

| Huffington Post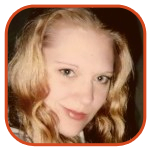 Posted by K.C. Morgan Categories: Movies, Television, Break-ups, Divorce, Rumors,
Arnold Schwarzenegger successfully hid an affair and an illegitimate child for 13 years, so why did he decide to finally come clean? Was it a change of heart? Was it a buildup of intense guilt? No, it was the classic scenario: the wife found out about it. Did no one learn anything from the Tiger Woods debacle?
RadarOnline and Star report that Maria Shriver was suspicious of Arnold and the housekeeper, Mildred Baena, with whom he fathered a child. Under Shriver's questioning, Baena broke and admitted to the affair. Arnold finally admitted to his wrongdoing when his wife confronted him.
Shriver has hired a top divorce lawyer, Laura Wasser, though officially no divorce proceedings have been filed. Shriver and Schwarzenegger have been married for 25 years.
Read More

| Popeater

© Gear Live Media, LLC. 2007 – User-posted content, unless source is quoted, is licensed under a Creative Commons Public Domain License. Gear Live graphics, logos, designs, page headers, button icons, videos, articles, blogs, forums, scripts and other service names are the trademarks of Gear Live Inc.