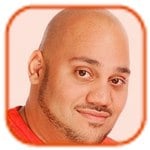 Posted by Andru Edwards Categories: Movies, Break-ups, Meltdowns, Rumors,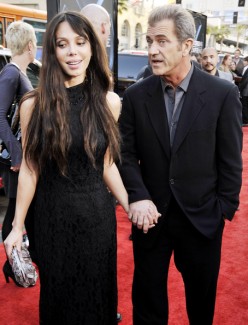 Mel Gibson told Oksana Grigorieva he is "a f**king failure."
According to TMZ.com, the actor - who has been accused of domestic violence against Oksana, the mother of his 11-month-old daughter Lucia - emailed his former partner to apologize for his behavior towards her. The morning after he allegedly attacked the 40-year- old Russian singer on January 6, 2010, damaging one of her teeth, Mel sent Oksana a message asking "How's your tooth?", followed by a second email an hour later stating, "I want to tell you how uspeakably sorry I am. (sic)"
In another email sent from the actor's iPhone on March 2, he wrote, "I really am losing my grip. I desperately need a solution. Sorry it has to affect you. I can't stand anything any more… I'm stuck. I try to be ok but it overpowers me & i'm something I don't want to be. It's a primal scream thing. The pain is too great & everywhere I turn is making it heavier. Oh to have peace! Oh to have joy. Oh to be able to provide it for another. I'm a f**king failure. (sic)"
Click to continue reading Mel Gibson: I'm a Failure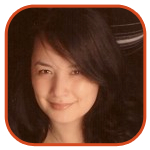 Posted by Veronica Santiago Categories: D-List, Music, Sports, Television, Break-ups, Weddings,
-A source claims Kanye West and girlfriend Amber Rose have decided to take a break. Maybe she got tired of explaining the "fish sticks" joke to him?
-British celebrity and X Factor judge Cheryl Cole has been diagnosed with malaria. A bite from
Derek Hough
a mosquito during a trip to Tanzania may be to blame.
-For some reason, Levi Johnston has apologized to Sarah Palin and her family for making statements that were "not completely true." It's unclear whether he's sorry for that Playgirl spread as well.
-Former television personality Pat O'Brien is in the process of writing a book about his checkered personal life. I believe we've heard the audio version already.
-Disgraced beauty queen Carrie Prejean got herself one of those opposite marriages. She wed Oakland Raiders quarterback Kyle Boller last Friday.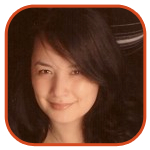 Posted by Veronica Santiago Categories: D-List, Movies, Television, Break-ups, Divorce, Rumors,
File this in the "Apology Not Accepted" category.
In an interview with Australia's Today Tonight, the first woman linked to Jesse James delivered her version of a "heartfelt apology" to Sandra Bullock. "I'm sorry for your embarrassement, I'm sorry all this is public," Michelle "Bombshell" McGee claimed.
Uh - is she serious?
Click to continue reading Michelle McGee's Pathetic Apology to Sandra Bullock
Read More

| People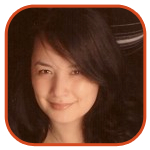 Posted by Veronica Santiago Categories: Sports, Videos,
Operation "Repair Tiger's Image" just entered its next phase.
Nearly a month after addressing the public for the very first time, Tiger Woods granted his first one-on-one interviews. Tonight, both ESPN's Tom Rinaldi and the Golf Channel's Kelly Tilghman aired their exclusive chats with the embattled golfer.
During both interviews, Woods, who intends to make his comeback during next month's Masters golf tournament, made references to his 45-day stint in rehab. Although he declined to specify what he was receiving treatment for, he did say that he was forced to take a "brutal" look at himself. Asked why he never sought help earlier, Woods stated: "Well, I didn't know I was that bad. I didn't know that I was that bad." (Uh, how many women do you have to sleep with before it's considered "bad"?)
In addition to the video above, you can watch the Golf Channel's interview with Woods here and/or read ESPN's full transcript after the jump.
Click to continue reading VIDEO: Tiger Woods First One-on-One Interviews
Read More

| ESPN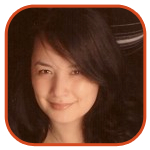 Posted by Veronica Santiago Categories: Sports,
Missed the (scripted) apology heard around the country today? Well, here's your chance to watch all 13.5 minutes of it.
During Tiger Woods' highly-controlled speech, the golfer addressed a number of topics. No - His wife, Elin Nordegren, did not hit him on in the evening of Nov. 27, nor has she ever struck him. Yes - He does plan return to play golf some day, he just doesn't "know when that day will be." No - Woods didn't think "normal rules" applied to him; he thought money and fame "entitled" him. Yes - Tiger has already been in rehab for 45 days and, starting tomorrow, will go back for more treatment and more therapy.
After watching the video, let us know what you think. Did his rehearsed statement come a little too late? Do you applaud him for making a step in the right direction? Or would you prefer to see this all go away so you could get back to watching golf?
(For more, you can read a full transcript as provided by the New York Times after the jump.)
Click to continue reading VIDEO: Tiger Woods Addresses Public for First Time Since Crash
Read More

| CNN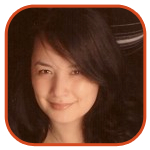 Posted by Veronica Santiago Categories: Sports,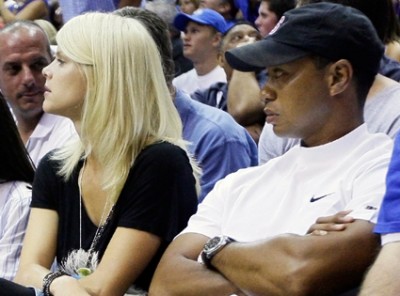 UPDATE: You can see a new picture of Tiger Woods spotted in Florida here.
Better late than never, right?
Nearly three months after his car ran into a tree, Tiger Woods has finally decided to speak out. The golfer - who has been in hiding since news of his multiple affairs leaked out - will address a "small group of friends, colleagues and close associates" this Friday.
The event, which is NOT being considered an official press conference, will be open to all media via a pool feed. During this gathering, Tiger - according to his official website - plans to talk about "his past and his future, and he plans to apologize for his behavior."
Click to continue reading Tiger Woods Prepares to Break His Silence
Read More

| New York Post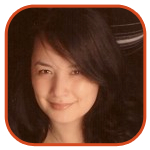 Posted by Veronica Santiago Categories: Music, Hook-ups, Videos,
I'm not sure what girls love more: A man who talks about their sexual exploits in a magazine, or a man who isn't afraid to get emotional in public. John Mayer - I now see your appeal.
As proven over the past couple of days, months, years—Mayer is never at a loss for words. And last night, the singer proved that once again during a Nashville concert at the Sommet Center.
Earlier in the day, the 32-year-old was under fire for a number of controversial comment he made during a recent Playboy interview. In addition to comparing sex with Jessica Simpson to "crack cocaine," he compared his genitalia to white supremacist David Duke and made a reference to the N-word.
Click to continue reading VIDEO: John Mayer Makes Emotional Apology During Concert
Read More

| Perez Hilton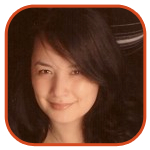 Posted by Veronica Santiago Categories: Music, Rants,
If you can't do something right—you're more than welcome to try, try again. That doesn't necessarily mean anyone will care.
Realizing he failed with his first attempt, Kanye West has written a new apology to Taylor Swift. This latest note has now replaced the one that was taken off his website.
He was even nice enough to do away with the Caps Lock this time.
Click to continue reading Kanye West Offers New Apology to Taylor Swift
Read More

| TMZ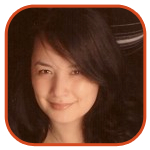 Posted by Veronica Santiago Categories: Movies, Music, Television, Rivalries, Videos,
UPDATE: You can hear Billy Ray Cyrus' response here.
Miley Cyrus may have been the one who did the initial complaining, but Jamie Foxx was the one who ended up saying sorry.
Days after ripping into the teen queen, The Soloist actor publicly apologized for his words on The Tonight Show. The move was a result of a conversation on his Sirius radio program, The Foxxhole, this past Sunday.
Jamie and his crew were commenting on Miley's dispute with her (previously) favorite band, Radiohead. The 16-year-old had hoped to meet the group members when they both attended the recent Grammys. Unfortunately, Cyrus' manager was told that they "really don't do that." After being turned down by the musicians, Miley refused to watch their performance and later bitched about them during her own radio interview.
Click to continue reading Jamie Foxx Issues Apology to Miley Cyrus
Read More

| E! Online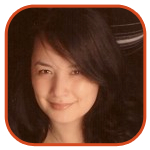 Posted by Veronica Santiago Categories: Movies,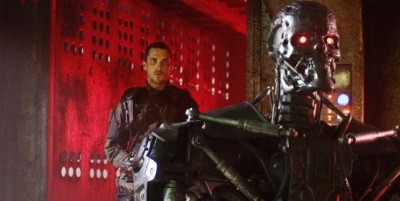 Christian Bale is either the sincerest man around…or he's a damn good actor. Either way, the man clearly knows how to apologize - or curse - with passion.
By now, most of you have heard the actor tear into Shane Hurlbut, Terminator Salvation's director of photography. (If you haven't, you can hear the F-bomb filled clip after the jump.) The incident, which occurred last summer during filming of the sequel, was leaked to TMZ earlier this week.
After endless media coverage, and a few remixes, Bale called up a radio station earlier today to say sorry for the embarrassing incident.
Click to continue reading Christian Bale Apologizes for His F-Bomb Rant
Read More

| KROQ

© Gear Live Media, LLC. 2007 – User-posted content, unless source is quoted, is licensed under a Creative Commons Public Domain License. Gear Live graphics, logos, designs, page headers, button icons, videos, articles, blogs, forums, scripts and other service names are the trademarks of Gear Live Inc.