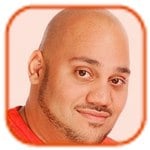 Posted by Andru Edwards Categories: Movies, Television, Divorce, Features,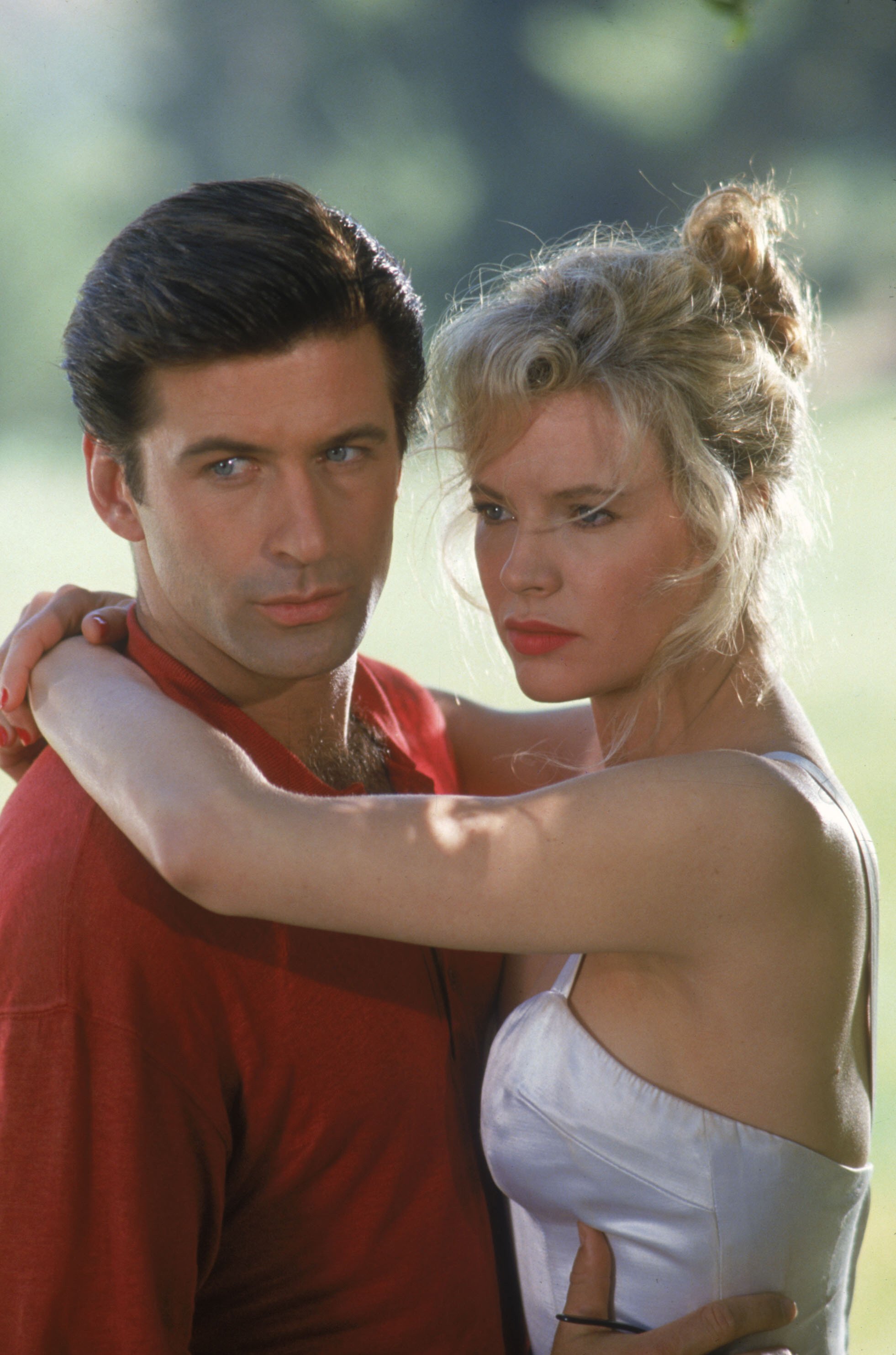 Alec Baldwin still thinks his ex-wife Kim Basinger is one of the most beautiful women that ever lived.
The former 30 Rock star, whose 29-year-old wife Hilaria Thomas is set to give birth to their first child soon, also thinks that Oscar-winner Kim is a good role model for their 17-year-old daughter, Ireland, who aspires to follow in her mother's footsteps by becoming a top model.
The 55-year-old actor told Access Hollywood, "[Ireland's] mother is obviously one of the most beautiful women that [has] ever lived -- and even divorce doesn't muddy my view of that. Kim is one of the most beautiful women that ever lived and even Ireland sees that. The good news is my daughter is someone who somewhat understands... It's hard at that age to have that wisdom that beauty comes and goes."
Alec, who bitterly divorced Kim in 2002, can't wait for his yoga instructor wife to give birth and admits he never expected to have the kind of family he has now: "I never imagined I would be sitting at a table with my wife having a baby and I have a daughter that's almost 18 years old. It's bizarre."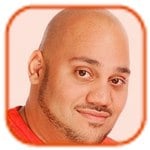 Posted by Andru Edwards Categories: Movies, Celebrity Babies, Pregnancies,
Alec Baldwin and his wife are expecting a girl. The 30 Rock actor and yoga instructor Hilaria Thomas announced last month that they will welcome their first child together later this year and Hilaria has now confirmed the gender.
"Alec and I are overjoyed that we are going to be welcoming a little girl into our lives," Hilaria revealed on Extra.
While Alec, 54, is no doubt thrilled with the news, he will now have to work on choosing a new name for the tot after previously picking Massimo if he and Hilaria, 28, had a boy: "[Alec] had the idea for Massimo the other day. It's a lovely name, I just don't know. That's a very big name for a very little baby. We have a different idea almost every single day. I think you actually have to look at it once it pops out and say, 'Who are you? What is your name?'"
While the couple weren't planning on having a baby so soon after their June 2012 wedding, they cannot wait to welcome the latest addition to their family.
Click to continue reading Alec Baldwin and Wife Expecting Baby Girl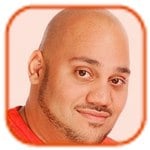 Posted by Andru Edwards Categories: Movies, Television, Rants, Paparazzi Photos,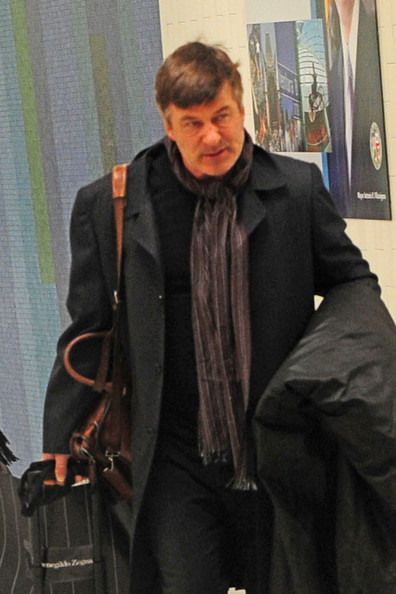 Alec Baldwin has blamed the paparazzi photographer for their recent altercation.
The 30 Rock star has been accused of racially abusing retired New York Police Detective (NYPD) G. N. Miller, after he found him staking his Manhattan home on Sunday trying to gain information on Alec's pregnant wife, yoga teacher Hilaria Thomas, 28 - who is being sued by a student. However, Alec insists he didn't abuse the photographer and claims he is the victim.
"This guy was right up in my face as I crossed University Place. I get to the other side of the street, and he bumped into me. He banged into me with his shoulder, because he was right on top of me with the camera. In my mind, it was deliberate. I've had that happen before. It happens sometimes, because they want to bait you, they want you to do something. My wife is pregnant and I'm trying to make sure she has as much peace as possible. Who knows what these people can do? While police were here, you'd figure that'd be an opportune time for this guy to really attempt to tar me in some way. But there was no mention of anything I said to him. No one said anything about me saying the n-word or taunting him or anything. So it was after the fact. He wants to say I used some racial slur against him."
Click to continue reading Alec Baldwin Blames Paparazzo for Altercation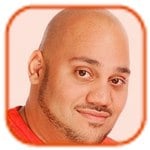 Posted by Andru Edwards Categories: Television, Pregnancies, Features,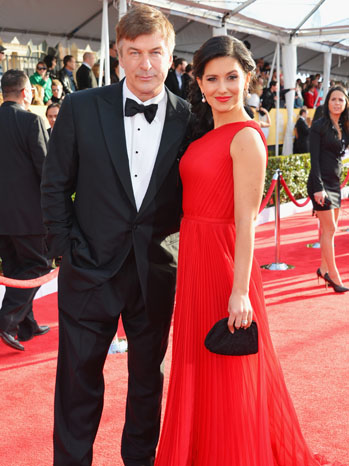 Alec Baldwin and his wife Hilaria Thomas have confirmed they are expecting their first child together.
The 30 Rock star and his yoga instructor wife of eight months said her pregnancy came as "a wonderful surprise" and they feel very "lucky." Hilaria, 28, confirmed the news on Tuesday on Extra, on which she acts as a part-time correspondent, saying, "We've having a baby. [It] was a surprise, a wonderful surprise."
Alec, 54, who already has a 17-year-old daughter Ireland with ex-wife Kim Basinger, revealed he was unaware that his wife was even taking a pregnancy test at their country home and was amazed to discover the news when he heard her screaming in the bathroom: "There's a scream I heard, which is a scream normally reserved [for] if there's a spider in the house. It really is the most amazing thing. I'm lucky."
Click to continue reading Alec Baldwin and Wife Confirm Pregnancy News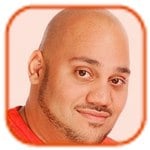 Posted by Andru Edwards Categories: Movies, Television, Legal Issues,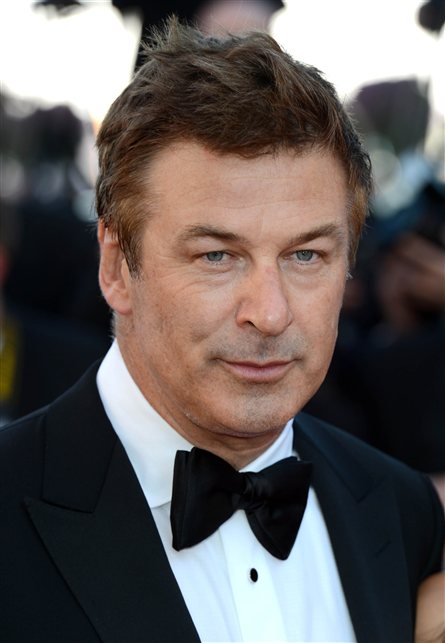 Alec Baldwin's stalker has been charged with violating the protection order against her.
Canadian actress Genevieve Sabourin, 40, was taken away in handcuffs from a Lower Manhattan court in New York on Tuesday after it was revealed she had been tweeting about the 30 Rock actor and his wife Hilaria Baldwin.
One tweet sent on November 8, which she tagged Hilaria in, said, "How Hilaria Baldwin beZEN, peaceful yogi, Alec Baldwin keep my INJUSTICE+break my life? (sic)." Her lawyer Maurice Sercarz, also quit after revealing she owes him money and has not been taking his advice. According to the New York Post, he told the judge, "Miss Sabourin feels it is a good idea to Tweet, to appear on television and discuss the case in the media contrary to my advice."
Genevieve also claimed she was being unfairly punished, saying, "I've been vilified around the world more than is possible to handle in this case. I'm being treated like a guilty person. This has destroyed my life."
Click to continue reading Alec Baldwin's Stalker Violates Protection Order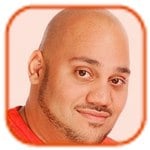 Posted by Andru Edwards Categories: Movies, Television, Child Stars, Rants,
Alec Baldwin's daughter isn't upset he called her a "rude, thoughtless little pig."
The 30 Rock actor infamously left a message berating Ireland, 11 at the time, and her mother - his ex-wife Kim Basinger - when he couldn't get hold of them, which was subsequently leaked to the internet, but while most people were shocked, she now laughs about the incident.
"The only problem with that voicemail was that people made it out to be a way bigger deal than it was. He's said stuff like that before just because he's frustrated. For me it was like, 'OK, whatever.' I called him back and I was like, 'Sorry Dad, I didn't have my phone. That was it.' We almost did something funny on YouTube, of me calling him and yelling at him. We were just talking about it the other week," Ireland, now 16, told Page Six.
Ireland also said she has started to forge a great relationship with Hilaria, her 28-year-old step mother, who wed Alec, 54, in June.
Click to continue reading Ireland Baldwin Not Upset by 'Pig' Incident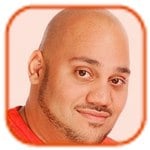 Posted by Andru Edwards Categories: Movies, Divorce, Features,
Alec Baldwin admits his career had a negative effect on his marriage to Kim Basinger.
The 30 Rock star recently tied the knot with yoga instructor Hilaria Thomas and is hopeful their relationship will be more "normal" than his disastrous union with the Charlie St Cloud actress - whom he split from in 2000 after seven years of marriage - because their busy work lives meant they got their priorities wrong.
"I want it to be different. When I was younger, I was married to a woman who was very successful. When you're both in the business, you both know that you're going to light one film off the other. It's like chain smoking. You just have to do one after the other. You sense that this isn't right, you have this daunting, overwhelming, overarching priority that takes you away for long periods at a time. Now I'm with someone who's not in the business and I would like to have a different life this time, have it be more normal."
Click to continue reading Alec Baldwin: Kim and I Worked Too Hard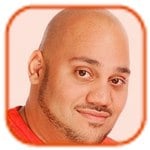 Posted by Andru Edwards Categories: Movies, Weddings, Clothing, Style,
Alec Baldwin's wedding to Hilaria Thomas was "incredible."
The actor's brother Stephen Baldwin had a great day at the nuptials between the pair in New York last month, and he claims he could not be happier for his sibling: "The wedding was fantastic. It was incredible, beautiful, went off without a hitch. Hilaria was gorgeous, Alec was over the moon. I can't be more happy for him, he looks great and he's in love and I wish him all the best."
Stephen also believes his brother's new slim physique may be down to the fact his wife is a yoga teacher. "His new wife is a yoga instructor, so obviously you're seeing Alec look so well as a result of the downward dog, so to speak," he joked.
Meanwhile, Hilaria's wedding dress designer Amsale Aberra has confirmed she was "very easy going" during the creation of the gown: "She is really down-to-earth and having that simplicity was important to her. It's not about saying, 'Make me something nobody has seen! Make me an outrageous dress!' She is a very easy-going person, and it did fit her personality."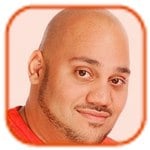 Posted by Andru Edwards Categories: Movies, Television, Weddings,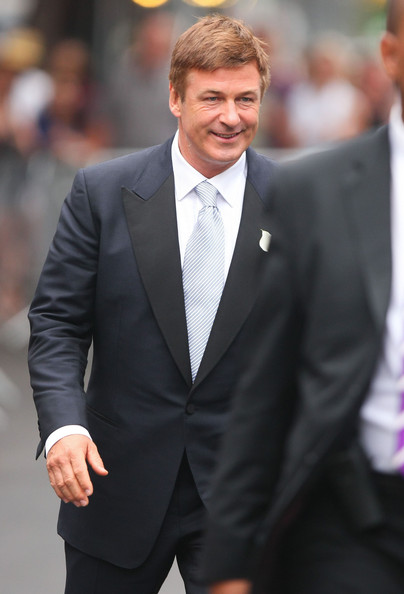 Alec Baldwin has married fiancee Hilaria Thomas.
The 30 Rock actor tied the knot with the yoga instructor yesterday at St. Patrick's Old Cathedral in New York, in a ceremony watched by their close friends and family.
"Hilaria Thomas and Alec Baldwin were married this evening at St. Patrick's Old Cathedral in New York City with family and friends sharing in the joy of the occasion," friend Matthew Hiltzik told People.
The bride - who'll now take Alec's surname - wore a silk magnolia trumpet Amsale gown with cap sleeves and a keyhole back neckline accented with crystal buttons, while Alec donned a tuxedo by Tom Ford. Alec's 16-year-old daughter, Ireland, with ex-wife Kim Bassinger, was also dressed in an Amsale outfit as was Hilaria's mother.
Click to continue reading Alec Baldwin Marries Hilaria Thomas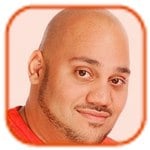 Posted by Andru Edwards Categories: Movies, Television, Legal Issues, Rants, Paparazzi Photos, Rumors,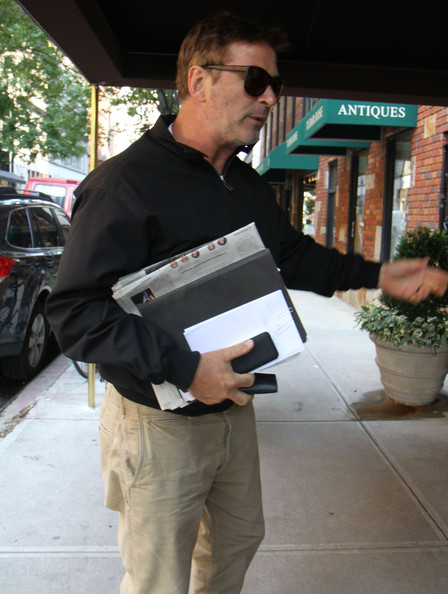 Alec Baldwin had gotten into another physical altercation with a photographer, making it the second incident in two weeks.
The 30 Rock actor was involved in a scuffle in New York City where he squeezed a paparazzo's arm and verbally blasted him. The incident took place in the middle of the street outside the star's apartment building, where he was seen shouting profanities while holding a pink stuffed animal toy according to website TMZ.com.
After the photographer allegedly told a local resident to "f**k off" when he was asked to leave the area, Alec waded in. "I want you to shut the f**k up ... leave my neighbor alone ... get outta here," he said.
In a video obtained by the website, Alec later adds insult to the man, saying, "You little girl."
The New York Police Department is still investigating the actor for an assault outside a court incident.
Click to continue reading Alec Baldwin Has Second Photographer Altercation
© Gear Live Media, LLC. 2007 – User-posted content, unless source is quoted, is licensed under a Creative Commons Public Domain License. Gear Live graphics, logos, designs, page headers, button icons, videos, articles, blogs, forums, scripts and other service names are the trademarks of Gear Live Inc.