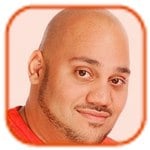 Posted by Andru Edwards Categories: Music, Television, Rumors,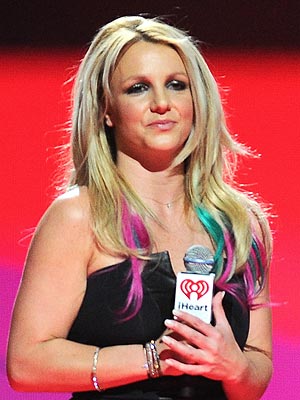 Britney Spears is reportedly having her phone and internet use restricted.
The X Factor judge - who has been under the conservatorship of her father Jamie for more than four years - is being protected by her family and fiance Jason Trawick from seeing any negative stories about her, so they don't allow her to access any gossip websites. They are also restricting her phone use so her old manager Sam Lutfi can't get in touch with her.
"Britney's cell phone and internet use is restricted and heavily monitored, and this is done for her protection. Britney's father Jamie and her fiance Jason want to make sure that her former manager, Sam Lutfi, isn't able to contact her. Britney and Jason essentially share a cell phone, and it's routinely checked to see who has been calling. Furthermore, the cell phones have been programmed to block calls from phone numbers associated with Lutfi. Britney's computer usage is also restricted in the sense that certain websites are blocked. Her family doesn't want Britney reading negative stories that would upset her. Again, this is all done with love and for her well-being," an insider said.
Click to continue reading Britney Spears' Internet Access Restricted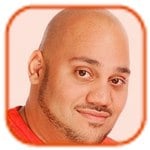 Posted by Andru Edwards Categories: Music, Television, Drugs,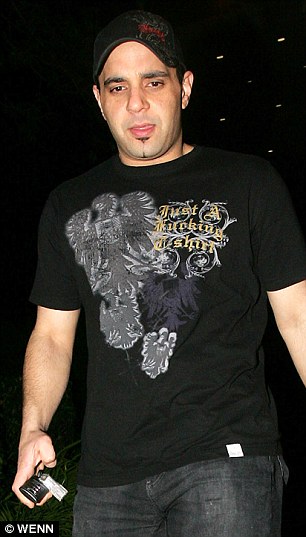 Britney Spears' ex manager Sam Lufti claims he found crystal meth in the star's home.
The X Factor judge's former manager is set to bring up damaging drug claims about the period before her 2008 meltdown in his upcoming trial, according to legal documents filed about the court hearing.
The paperwork, obtained by TMZ, refers to a June 2007 incident in which "drug-sniffing dogs found a cache of crystal meth in her home" when he allegedly unleashed them on her property. "Britney should further testify that drug dogs found hot spots of drug residue in the carpeting, where her young sons [ages 1 and 3] played during visits," the documents state.
Sam insists he tried to help the singer stay off drugs before he was fired in 2009, even shampooing and eventually replacing her carpets to hide the evidence.
Click to continue reading Britney's Ex-Manager to Make Drug Claims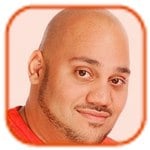 Posted by Andru Edwards Categories: Music, Television, Legal Issues, Rumors,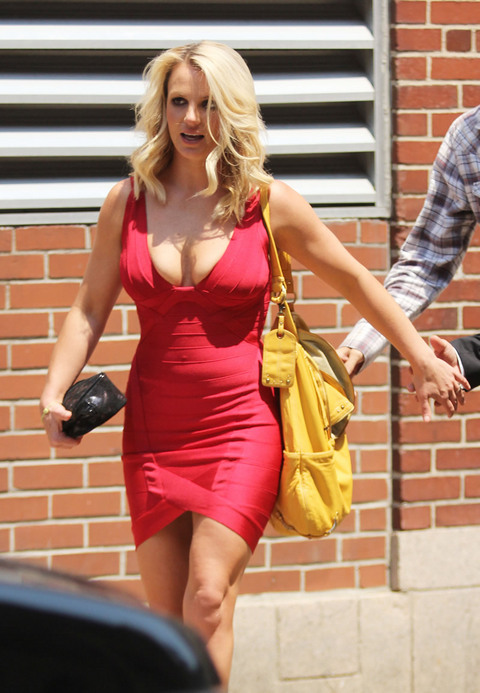 Britney Spears' alleged former manager wants her to testify in court.
The popstar's family were hit with a lawsuit by Sam Lutfi in 2009, who claimed they defamed him and didn't pay him for his services and while Britney's representatives have said she is not mentally competent to testify, Sam believes her "articulate" appearances on The X Factor prove that she is.
According to gossip website TMZ, in new papers filed in Los Angeles County Superior Court on Thursday, Sam - whom Britney has denied ever managed her - revealed he wants to question her about alleged statements made by her parents claiming he drugged her and cut her phone wires. He has included a DVD of promos featuring Britney on The X Factor in order to prove she is mentally competent and can appear at the trial.
A hearing is scheduled for September 25.
Click to continue reading Britney Spears Competent to Testify in Court?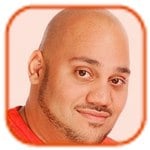 Posted by Andru Edwards Categories: Music, Legal Issues,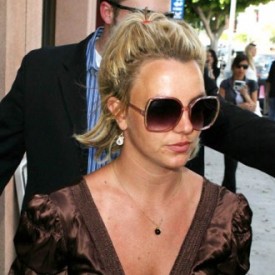 Britney Spears is being sued by Kerry Vine, one of her ex-bodyguards. In court documents filmed this past Monday, Vine says he was injured while working at her Britney's home in Los Angeles in March 2008. The documents state: "Advanced Security Concepts negligently operated their business thereby causing injuries to Vine who worked for Spears at the time. Spears breached that duty of care to the plaintiff by failing to ensure that he could safely perform duties that Advanced Security Concepts ordered him to perform."
Kerry is suing for personal injury, battery and negligence which he says caused him to lose wages and incur medical and hospital fees. He also claims loss of personal property and earning capacity. The initial hearing will take place on September 2.
This is just the latest in a string of legal woes to fall into Britney's lap. Last month, she was granted a restraining order against her former manager Sam Lutfi, which bans him from being within 100 yards of Spears for three years. Sam is also not allowed to contact the 27-year-old singer via email, phone or old-school snail mail. Lawyer Jon Eardley—who previously questioned why Britney's father Jamie was made co-conservator of her professional and personal affairs last year—is also included in the same restraining order.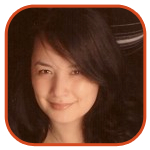 Posted by Veronica Santiago Categories: Music, Meltdowns, Videos, Breaking News,
Another day, another hospitalization. Early Thursday morning, more drama unfolded outside Britney Spears' home. (You can see the video, after the jump.) And while the scene was strangely reminiscent of the January 4th incident, there were many things that made today's events different.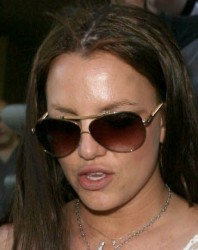 This was a planned event. Britney's new psychiatrist - the one Sam Lufti referenced in his conversation with Barbara Walters - had apparently sensed this day would come. Realizing it would take a bit of work to get her to the hospital through a throng of photographers, etc., she worked out details with the LAPD. When the psychiatrist arrived at her home last night, she felt it was time to get her some help. With one phone call, she set the escort plan in action.
Britney was a willing participant. No locked bathroom doors this time around. The singer - who reportedly hadn't slept in three days - was very calm when police arrived.
Her mother was actually there. Instead of hiding away in another state, Lynne Spears was in Britney's home at the time of her departure (as was Lufti and Alli Sims).
Another day, a new place. She was not taken to Cedars-Sinai this time. Today she's at UCLA Medical Center.
No K-Fed sighting. Since Kevin Federline already has the kids with him, there apparently wasn't a need to be around.
It looks like she might stick around. Although Brit never stayed the suggested 72-hours the last time she was hospitalized, it looks she might this time.
Click to continue reading Britney Spears Hospitalized Again
Read More

|
TMZ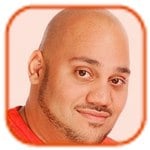 Posted by Andru Edwards Categories: Music, Clothing, Videos, Oops Videos, Paparazzi Videos,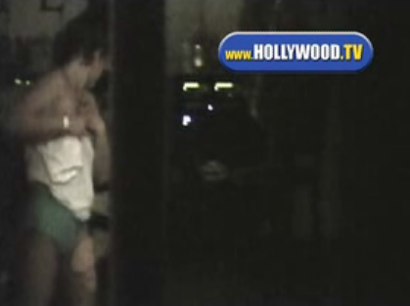 Britney Spears had a Janet Jackson wardrobe malfunction at Millennium Dance Studio, briefly flashing her bosom as she dances with herself inside a privately-rented studio with only Sam Lutfi present. We aren't sure what's worse - the video itself, or the casual conversation taking place outside while this guy is trying to film through the window. You be the judge. We've got the video for you, after the jump.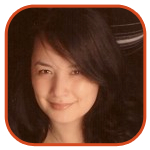 Posted by Veronica Santiago Categories: Music, Meltdowns, Rumors,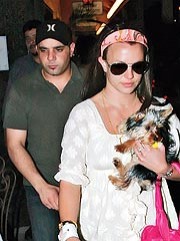 Sam Lufti, the shady man who has somehow wormed his way into Britney Spears' life, made a point of calling Barbara Walters this weekend to blab about his client. The pop star's 'manager' for some reason felt it was necessary to update the newswoman on Spear's current status. (Apparently Adnan Ghalib's tacky interviews on Entertainment Tonight and The Insider haven't told us enough.)
So with permission, Walters shared a portion of her conversation with Lufti on today's episode of The View. The veteran reporter - who was very careful in choosing her words - started off by saying that she "couldn't vouch for the information", but that he "seemed to be very knowledgeable" and "was very nice." She then revealed that Britney (according to Lufti) is suffering from "mental issues which are treatable." Spears has supposedly been to a psychiatrist and (Barbara assumes) is starting some kind of treatment. Sam claims the singer has been having mood swings and difficulty sleeping. And despite rumors to the contrary, Brit's mother (Lynne Spears) has apparently been in contact with her daughter and has offered words of support.
Click to continue reading Britney's 'Mental Issues' Being Treated
© Gear Live Media, LLC. 2007 – User-posted content, unless source is quoted, is licensed under a Creative Commons Public Domain License. Gear Live graphics, logos, designs, page headers, button icons, videos, articles, blogs, forums, scripts and other service names are the trademarks of Gear Live Inc.