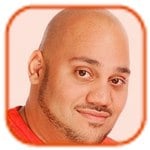 Posted by Andru Edwards Categories: Music, Television, Rivalries, Rumors,
Paris Hilton is "confused" by Kelly Osbourne's attack on her.
The Fashion Police host blasted the socialite on Twitter following a dispute at Coachella over the weekend, but Paris has now insisted she didn't even see the 29-year-old presenter.
She tweeted in a post which has since been removed: "I'm confused, as I did not see you once this entire weekend. No clue how these stories get invented."
Insiders told the New York Post newspaper that Kelly was furious when she and her friends were asked to move from a VIP table at the Neon Carnival to make way for Paris and her pals. However, the source said Paris didn't know who was sitting at the table and it was actually event organizers who had asked her to move.
Despite the altercation, Paris appeared to have a good time at the festival, later tweeting, "What an amazing #Coachella! Had the best time ever this weekend with my #CoachellaCrew! #LovingLife [sic]."
Click to continue reading Paris Hilton Confused by Kelly Osbourne Feud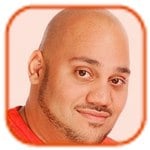 Posted by Andru Edwards Categories: Movies, Television, Rivalries,
Paris Hilton has claimed Lindsay Lohan is "dead" to her.
The blonde socialite has hit out at the 27-year-old actress claiming that she is on her "naughty list" after she allegedly arranged for Paris' brother Barron Hilton to be beaten up. Speaking to the paparazzi as she left the airport in Los Angeles, she said, "She's on my naughty list this year." When ask if she thinks she'd ever make up with Lindsay, she gave a stern, "No."
Paris was determined to make the troubled star "pay" for allegedly arranging for Ray Lemoine to smash up Barron's face at a house party in Miami on December 6.
However, the investigation into the beating has now been closed as Barron, 24, is reportedly being uncooperative with police. The Liz & Dick star previously fell out with Paris in 2006 when society heir Brandon Davis launched a huge rant against Lindsay, egged on by the socialite and businesswoman.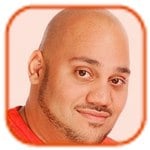 Posted by Andru Edwards Categories: Movies, Television, Legal Issues, Rivalries, Rumors,
Paris Hilton's brother is reportedly planning to sue Lindsay Lohan.
The hotel heiress' younger sibling, Barron, has vowed to take the 27-year-old actress to court after she allegedly ordered for him to be beaten up by Ray Lemoine at a party on Star Island in Miami on Friday night for "talking sh*t" about her boyfriend.
According to TMZ, sources revealed that Paris met with a lawyer on Saturday afternoon before introducing him to Barron and getting the lawsuit up and running. However, sources have since claimed the attack was nothing to do with Lindsay and it was merely a party that got out of hand after Barron, 24, refused to leave the property.
Although in an interview with police, Barron - who posted a picture of his injured face on Instagram three hours after the incident - said Lindsay - who famously fell out with his sister Paris in 2006 - was laughing as Ray hit him.
Click to continue reading Paris Hilton's Brother to Sue Lindsay Lohan?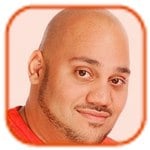 Posted by Andru Edwards Categories: Movies, Television, Parties, Rivalries, Rumors,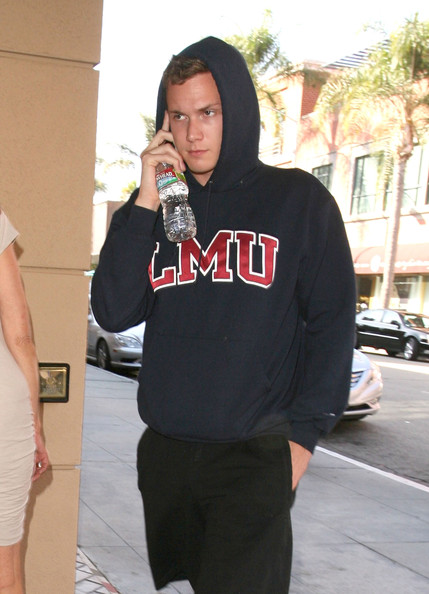 Paris Hilton's brother is in hospital after claiming he was beaten up in an attacked ordered by Lindsay Lohan.
The socialite's younger sibling, Barron, was taken from the Fontainebleau Hotel in Miami, Florida to a medical center on Friday night, and given a CT scan to check for internal injuries. A source told gossip website TMZ.com that the 24-year-old hotel heir was advised to seek emergency medical treatment because his injuries, including several cuts to his face, were so severe.
Barron, who was involved in an altercation while partying at a mansion where the Mean Girls actress is currently staying in the early hours of Friday morning, turned down an ambulance that arrived at his hotel and instead got private transport to the University of Miami Hospital, where he received various treatments.
Barron has claimed that Lindsay approached him at the party with a male friend and told him, "You talk s**t about me to my boyfriend, this is what you get." He also told police that the the troubled star, 27, was laughing as the unknown man then beat him up.
Click to continue reading Paris Hilton's Brother Seeks Medical Treatment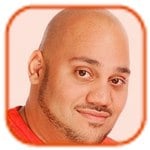 Posted by Andru Edwards Categories: Music, Television, Rants,
Jon Hamm doesn't understand the appeal of Miley Cyrus or One Direction.
The Mad Men actor, who was the subject of backlash last year when he questioned the popularity of reality TV star Kim Kardashian, admits he isn't up to speed with pop culture phenomenons such as the "Wrecking Ball" hitmaker and concedes he often sounds like a grumpy old man:
"I got s**t on for saying I don't agree with the fact that the Kim Kardashians and Paris Hilton of the world are worthy of attention and people were saying, 'How dare you!' I thought, 'Wow, really? That's a terrible thing to say?' It's ridiculous. I'm getting older, I'm slowly morphing into that guy who stands on his lawn and shakes his fist and shouts, 'Get off my lawn!' All I can is that I don't get Miley Cyrus, I don't get Katy Perry, I don't get One Direction ... I don't get why that's a thing."
Click to continue reading Jon Hamm Doesn't "Get" Miley Cyrus or One Direction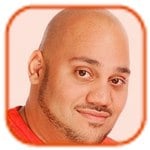 Posted by Andru Edwards Categories: Television, Celebrity Babies, Pregnancies, Rivalries,
Paris Hilton is "so happy" for Kim Kardashian's success.
The blonde socialite first met the Keeping Up With the Kardashians star - who is pregnant with boyfriend Kanye West's baby - in school, long before Kim's career took off and despite feuding over the years, Paris is happy for her pal's achievements and wishes her the best in life.
"I'm so happy for [Kim]. I'm happy for all my friends. I always wish everyone the best. It's important in life, it's important for good karma and I'm so happy to help anyone out. She's always wanted a little princess, I can't wait to see how she dresses her up. It's going to be a beautiful baby," Paris said.
Paris, 32, is also over the moon with her own love life praising her boyfriend River Viiperi, 21, for having "such a big heart." She added, "He's so sweet. He has such a big heart. I trust him so much. I'm really happy."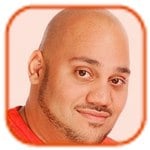 Posted by Andru Edwards Categories: Television, Dating, Weddings, Features,
Paris Hilton will marry River Viiperi "soon." The 32-year-old heiress has been dating the 21-year-old model for eight months, but the pair are smitten with one another and the socialite thinks they will definitely tie the knot in the near future.
"It could happen soon... I trust him with my life and that means the world to me more than anything," she said when asked about plans to marry.
Paris - who was previously engaged to model Jason Shaw and shipping heir Paris Latsis - also admitted she is keen to start a family with river: "I can't wait to have little Parises." The former reality TV star has previously admitted she has curbed her partying ways and "grown up," so can't wait to settle down with River. "I'm staying out of trouble. I've grown up," she said recently.
Asked if she is ready to start a family, she said, "I think that's every woman's dream. I think that's the meaning of life to have children and have a family one day. I am so in love. I feel so lucky to have met him. He's one of the kindest, most loyal men I've ever met in my entire life, and he treats me like a princess. He's the most beautiful man I've ever seen in my life."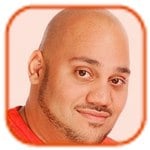 Posted by Andru Edwards Categories: Movies, Features,
Paris Hilton is still horrified by the robberies that took place at her home.
The 32-year-old socialite has a cameo role in upcoming drama film The Bling Ring - based on true events of when a group of fame-obsessed teenagers tracked the whereabouts of celebrities and robbed their homes, including her own. Even though she accepted a part in Sofia Coppola's movie, the blonde beauty admits she's still coming to terms with the devastating events - which took place between 2008 and 2009 - and can't bring herself to watch the finished film.
"It's [the robbery] still hard for me to deal with. I haven't seen the film yet, but I'll see it at the premiere. I'm going to have to close my eyes for fear of seeing what they really did. It still horrifies me," she said.
Paris was the gang's first target and they made off with millions of dollars of items and treasured possessions.
Click to continue reading Paris Hilton Still Horrified by Robberies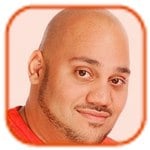 Posted by Andru Edwards Categories: Television, Features,
Paris Hilton insists she is a "tough business woman."
The 32-year-old former Simple Life star - who is dating 21-year-old model River Viiperi - claims she is no longer interested in fame since Nathan Lee Parada tried to break into her Los Angeles home wielding a knife in August 2010, and is determined to follow in her family's footsteps by developing her own successful chain of hotels.
"It was terrifying. I had never experienced anything like that before and it really shook the foundations of my world. I was certain he would kill me if he could get inside. Seeing someone with such hate in their eyes -- someone who wants to kill you -- makes you question things, and it made me wonder about the price of fame. There was so much chaos in my life at the time. After the attack I decided it was time to withdraw from the public eye before anything worse happened," the Hilton hotel heiress told The Sun.
Paris' then boyfriend Cy Waits came to her rescue during the incident and her stalker was sentenced to two years for the burglary in April 2011 but she was then pursued by another obsessed fan, James Rainford.
Click to continue reading Paris Hilton No Longer Interested in Fame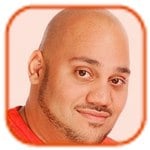 Posted by Andru Edwards Categories: Television, Dating, Birthdays,
Paris Hilton spent her birthday in hospital with her boyfriend.
The reality TV star celebrated turning 31 on Sunday by hitting the ski slopes of Lake Tahoe, California with partner River Viiperi, but the celebratory occasion soon turned sour as the 21-year-old male model ended up hospitalised after a scary skiing accident.
"Just got out of the hospital with @RiverViiperi. He was doing a high jump while skiing & the ski sliced in to his leg! 19 stitches! Oww! (sic)" she wrote on Twitter.
The blonde beauty played the doting girlfriend as she sat by her boyfriend's hospital bedside, but admitted that she "almost passed out" after seeing the nasty cut on his leg. "Such a scary day on the slopes today. After seeing the gash on @RiverViiperi's leg, I almost passed out. I have never seen a cut that deep in my life. He is so brave, I can't even imagine the pain he went through today. (sic)" she continued.
Click to continue reading Paris Hilton Spends Her Birthday in the Hospital
© Gear Live Media, LLC. 2007 – User-posted content, unless source is quoted, is licensed under a Creative Commons Public Domain License. Gear Live graphics, logos, designs, page headers, button icons, videos, articles, blogs, forums, scripts and other service names are the trademarks of Gear Live Inc.