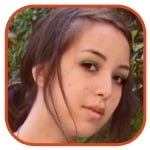 Posted by Robin Paulson Categories: Music, Legal Issues,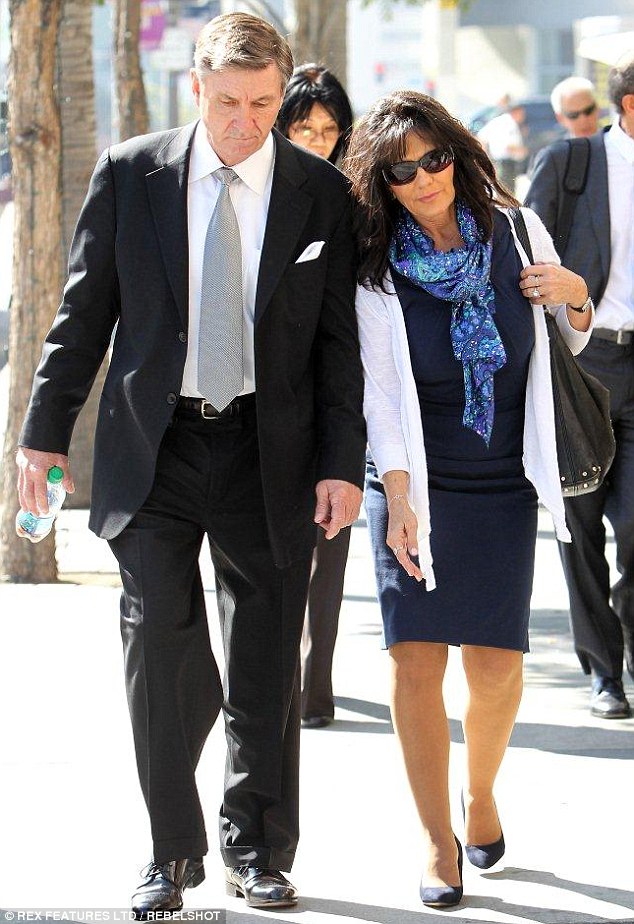 Britney Spears and her family can breathe a little easier after today.
A Los Angeles judge threw out the lawsuit which Sam Lutfi - a man who claimed to be Spears' manager at the time of her highly-publicized breakdown - had filed against the X Factor judge's family for unpaid fees, assault, and defamation. The judge ruled in favor of the Spears, who argued that he hadn't proven his case within a week of testimony.
"I really thought long and hard about this. It's the right thing to do," Superior Court Judge Suzanne Bruguera said before dismissing the case.
While Jamie Spears, Britney's father, declined to comment upon the ruling, his lawyer Leon Gladstone said, "We're delighted, we feel it's the right result."
Lutfi claimed that he's going to appeal.
Read More

| People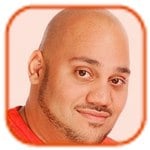 Posted by Andru Edwards Categories: Music, Television, Rumors,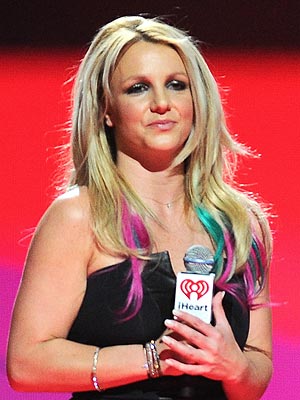 Britney Spears is reportedly having her phone and internet use restricted.
The X Factor judge - who has been under the conservatorship of her father Jamie for more than four years - is being protected by her family and fiance Jason Trawick from seeing any negative stories about her, so they don't allow her to access any gossip websites. They are also restricting her phone use so her old manager Sam Lutfi can't get in touch with her.
"Britney's cell phone and internet use is restricted and heavily monitored, and this is done for her protection. Britney's father Jamie and her fiance Jason want to make sure that her former manager, Sam Lutfi, isn't able to contact her. Britney and Jason essentially share a cell phone, and it's routinely checked to see who has been calling. Furthermore, the cell phones have been programmed to block calls from phone numbers associated with Lutfi. Britney's computer usage is also restricted in the sense that certain websites are blocked. Her family doesn't want Britney reading negative stories that would upset her. Again, this is all done with love and for her well-being," an insider said.
Click to continue reading Britney Spears' Internet Access Restricted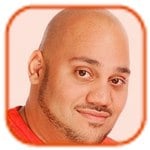 Posted by Andru Edwards Categories: Music, Television, Legal Issues, Rumors,
Britney Spears is ready to "regain control of her life."
The X Factor judge is reportedly ready for her father Jamie Spears' conservatorship over her - meaning he is in charge of her personal and professional affairs - to come to an end after just over four years as she is now in a much better place in her life than she was when the ruling was initially put in place.
"Britney very much wants the conservatorship to end, she doesn't understand why it has gone on this long. Britney is now a judge on a national hit television show, which will be live when it airs this fall. Britney feels she is ready to regain control of her life now. Britney's dad, Jamie, has conservatorship of her personally and professionally, and this has been going on now for almost four-and-half years," a source said.
However, the singer's doctors are said to not support her bid to have the conservatorship come to an end. "Britney's doctors just don't feel she is ready for the conservatorship to end though, as she has a very complicated mental health diagnosis," the source added.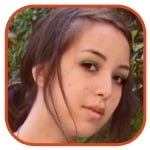 Posted by Robin Paulson Categories: Music, Legal Issues, Rumors,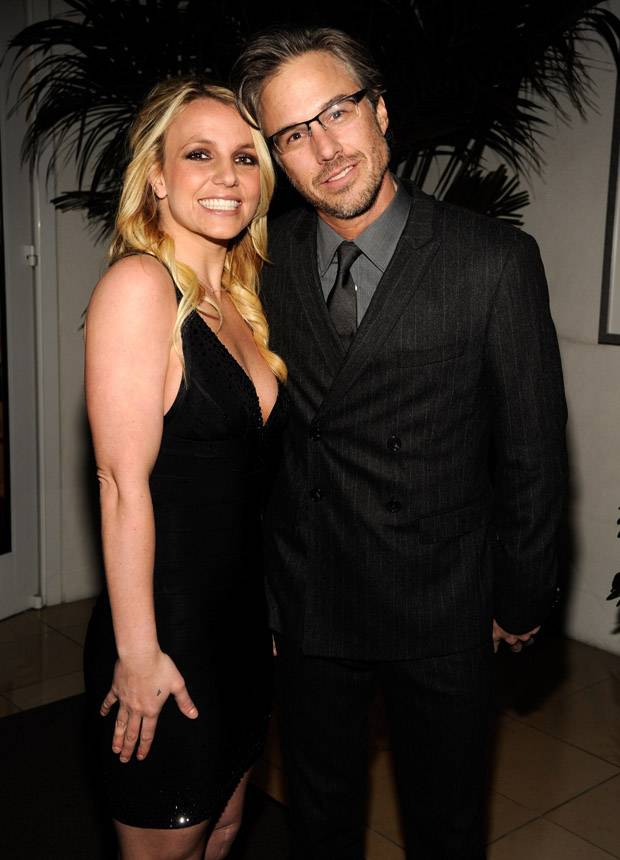 One would think that getting married would exemplify one's independence, right? Not in the case of Britney Spears, apparently.
Rumors circulated last month that the soon-to-be bride of Jason Trawick was seeking to end her father's conservatorship over her legal affairs; however, it looks like that won't be happening anytime soon, despite her impending marriage. Instead, her father is asking a court to add her future husband as a co-conservator.
While Jamie Spears will still handle the pop star's finances, a source says that Jason will only have shared legal control of her well being -- this includes making decisions over a person's food, clothing, and medical care. Another source, however, says that the conservatorship is simply a formality.
Jamie has had legal control of his daughter's fortune since her psychological breakdown in 2008.
Read More

| People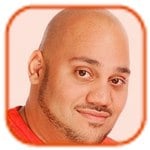 Posted by Andru Edwards Categories: Music, Legal Issues, Rumors,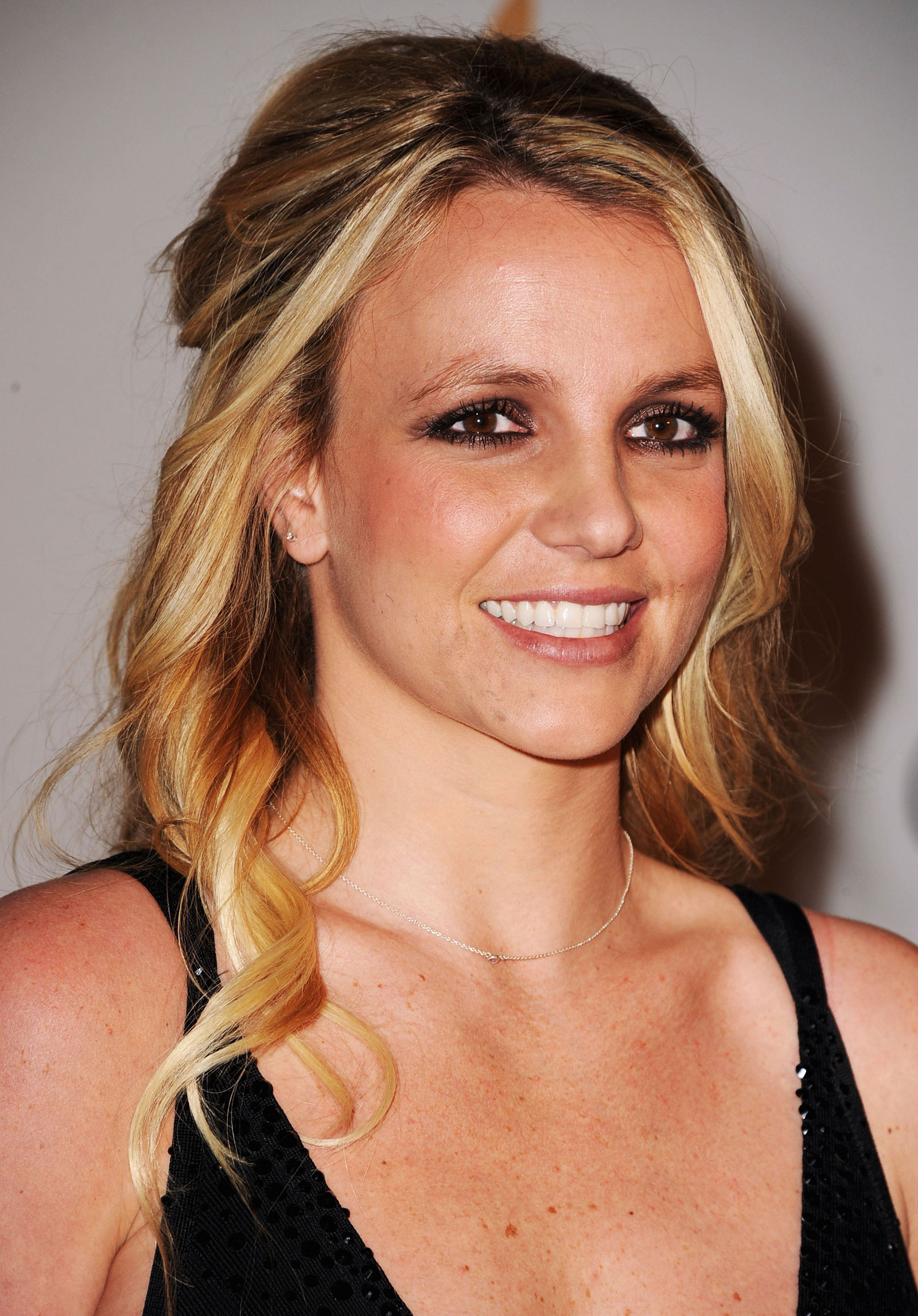 Britney Spears reportedly wants to end her conservatorship.
Control of the 30-year-old singer's affairs was placed in the hands of father Jamie Spears following her 2008 breakdown, and has remained that way every since. However, Britney apparently feels ready to step back into the driver's seat.
"Britney has said that she feels she is ready to resume control of her life. She has expressed this sentiment on multiple occasions, but her doctor believes that Britney isn't ready for the conservatorship to be lifted. She has come a very long way in the last 18 months especially but her team wants more time. She just wants to be able to call her own shots," a source said.
But the insider doesn't believe the "Hold It Against Me" hitmaker will get her own way any time soon, despite her engagement to former manager Jason Trawick and a possible X Facto deal: "It looks like it won't be ending anytime soon, but Britney feels that she is powerless to fight it. She has been on two wildly successful worldwide concert tours, has gotten engaged, and is now in talks to join a major television show, what more does she have to do to prove to people that she is ready to resume control of her life? Britney has been told Jamie's lawyers could petition the judge for the conservatorship to end later this year, and not anytime sooner."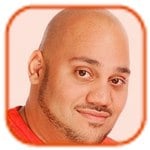 Posted by Andru Edwards Categories: Music, Legal Issues, Meltdowns, Rumors,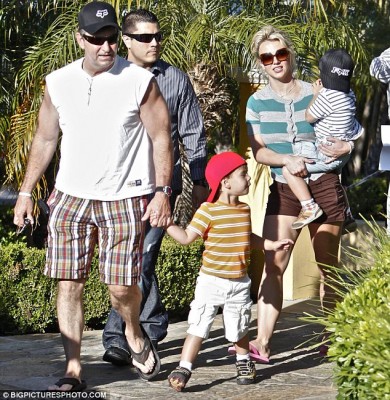 Just when she was keeping herself free of legal troubles, Britney Spears has been accused of sexually harassing her bodyguard.
Former policeman Fernando Flores, 29, has quit his job as the pop superstar's head bodyguard after the mother-of-two allegedly paraded around naked in front of him on numerous occasions. Flores is now reportedly considering a sexual harassment lawsuit against the "Piece of Me" singer.
"She was always giving him the come on and he felt if he didn't reciprocate he could lose his job. He finally handed in his notice last week and is considering legal action. Working for Britney is tough. She's a nightmare to deal with and her emotions are totally out of control. She runs round the house naked and yelling at staff," a friend of Flores said.
Click to continue reading Britney Spears Accused of Sexual Assault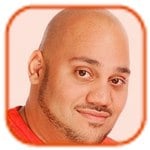 Posted by Andru Edwards Categories: Music, Legal Issues, Meltdowns, Rumors,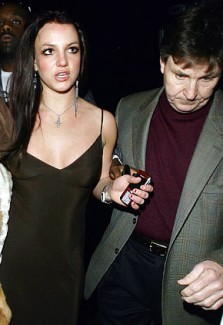 Britney Spears is "unlikely" to regain control of her affairs in the near future.
The 28-year-old singer, whose father Jamie Spears and lawyer Andrew Wallet were made co-conservators of her personal and professional affairs after her public breakdown in 2008, is due to have a conservatorship status hearing today, but is not expected that the judge will change the ruling.
"Britney won't be in court for the hearing. It seems highly unlikely that the conservatorship will end by the end of summer. Britney's just not ready, yet. She has her good days and bad days. Britney has complex issues on a personal and professional level, and that is the reason the conservatorship is still in place," a source told RadarOnline.com.
The "Piece of Me" singer will only be permitted to regain control of her vast fortune if Los Angeles Superior Court Commissioner Reva Goetz has enough evidence to justify ending the conservatorship. It had previously been claimed Britney feels "completely out of it" because her father is so controlling.
"She is so out of it she just doesn't care anymore. She just does what she's told and is totally in her world. She'll even call people at all hours of night for a general conversation and acts like it's the middle of the day or something," a source said.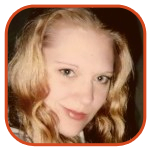 Posted by K.C. Morgan Categories: Music, Child Stars, Legal Issues, Rumors,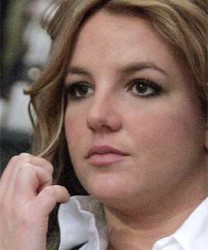 Papers were filed Monday with the L.A. Superior Court that have pretty well sealed the fate of one Britney Spears, who from now on will no longer be the captain of her own ship. That's right - Daddy's got control, and he's going to keep it.
Jamie Spears has officially been awarded permanent conservatorship, or guardianship, of daughter Britney. He'll determine what to do with her finances, career and personal life from now on…until the agreement is severed through death or the court system. Spears now has the legal right to pull the strings on Brit's life, even to "restrict and limit visitors by any means."
Seriously, does this sound a little ominous to anyone else?
Jamie Spears reportedly received a raise for his guardianship role recently, getting bumped up to $75 per hour. The raise gave him an income hike of about $51,000 annually. Now, he makes around 16 large per month just to hold Brit's hand, tell her what to do and in general run her life. Basically, he's getting paid to take care of his daughter. ...Is it me, or is that weird?
Lord Acton's words from 1887 are often paraphrased into a famous quote which I think is relevant here:
"Power corrupts. Absolute power corrupts absolutely."
Read More

| LA Times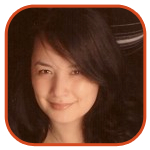 Posted by Veronica Santiago Categories: Television, Celebrity Babies, Breaking News,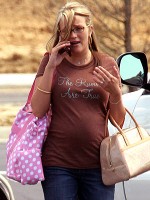 Residents of McComb, Mississippi probably saw quite quite an unusual sight this morning: a throng of paparazzi trying to get shots of the newest Spears family member.
At approximately 9:30 a.m. today, 17-year-old Jamie Lynn Spears gave her parents their latest grandchild. The girl, named Maddie Briann, is (thankfully) the first child for Jamie and her fiance, 19-year-old Casey Aldridge.
All the members of Jamie Lynn's family - including parents Jamie and Lynne, sister Britney and brother Bryan - were in McComb at the time of the delivery. (Southwest Mississippi Regional Medical Center is located near the clan's hometown of Kentwood, LA.)
When mom and child are released, they will return with Casey to their new home in Liberty, Miss. Spears and Aldridge, who were engaged back in March, are expected to officially tie the knot sometime soon.
Read More

|
Us Magazine

Posted by Elaine Furst Categories: Music, Drugs, Drunk, Legal Issues, Meltdowns, Photos,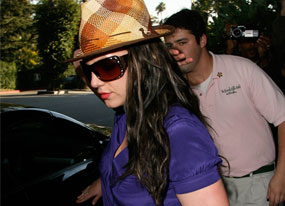 According to E! Online, the day after their daughter left the UCLA Psychiatric Treatment Center, Britney's parents are concerned for their daughter's health and well being, have no idea where she currently is, and fear that her life is at risk.
And in this sad chapter that has become Britney Spears' life, some new characters have emerged: the First Lady of California and AH-nuld's wife, Maria Shriver, and Streisand, no not Barbra-Adam, attorney at the law firm Loeb & Loeb. That is where Britney and pal Adnan Ghalib (yup, he's baa-ack) spent time just hours after she left the psych ward. Britney is looking to hire Streisand to orchestrate a game plan that would enable her to strip her father Jamie of his interim guardian duties. Apparently Britney just doesn't trust Jamie.
Click to continue reading Parents Fear for Britney's Life
Read More

|
E! Online
© Gear Live Media, LLC. 2007 – User-posted content, unless source is quoted, is licensed under a Creative Commons Public Domain License. Gear Live graphics, logos, designs, page headers, button icons, videos, articles, blogs, forums, scripts and other service names are the trademarks of Gear Live Inc.