Posted by Elaine Furst Categories: D-List, Television, Weddings, Child Stars,
Put away the wedding gown ladies. Gary Coleman is now a married man!
According to People magazine Coleman, 40, married Shannon Price, last August 28…on her 22nd birthday!
The nuptials took place "on a mountaintop", according to the Diff'rent Strokes star. "Nobody was around but the minister, preacher, the videographers, the photographer, the helicopter pilot and us. That was all that was there. There was nobody else."
Coleman, who met his bride on the set of their movie Church Ball, tells People that it is also his first ever romantic relationship. "I never got the opportunity to be romantic or feel romantic with anyone," he says. "I wasn't saving myself, she just happened to be the one." (Oh, how sweet!)
Coleman however, does admit that things aren't always kisses and sweet talk between them. He says that sometimes after an argument, they can go a whole week without speaking while she claims, "he lets his anger conquer him sometimes. … He throws things around, and sometimes he throws it in my direction." She adds, "I don't like the violence."
Neither of them, however, have any issues with the age difference.
Well, as they say, diff'rent strokes for VERY different folks!
Read More

|
People Online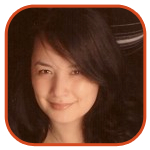 Posted by Veronica Santiago Categories: Television, Clothing, Photos,
Last night, David Letterman had the honor of revealing 2008's Sports Illustrated Swimsuit Issue. Marisa Miller - a frequent participant in the annual spread - was this year's lucky cover girl:
Swimsuit Issue? That's like saying the MTV Video Music Awards still has anything to do with videos.
Click here to view more pics from the spread.

Posted by Jacci Lewis Categories: Music, Television, Weddings, Kind Acts, Editorials,
I'm sure James Blunt is a perfectly nice guy, but something about him just creeps me the heck out.
Today on the Ellen show, Blunt told an audience for the countless time how he sold his sister to a wealthy man on eBay. Now they are married.
The story sort of has a legitimate beginning. Blunt, a self-proclaimed eBay addict, says his sister Emily had no way to get to a funeral in Ireland.
The "You're Beautiful" singer came up with the bright idea of listing her on the popular auction website as a 'damsel in distress'. The highest bidder was a man with a helicopter and apparently no qualms about the white slavery aspects of the deal. They hit it off, moved in together and got married about 6 months ago.
Blunt says he hasn't decided whether to offer up his remaining sister to the highest bidder. Ick.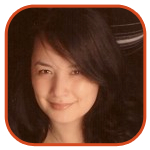 Posted by Veronica Santiago Categories: Television, Drunk,
Apparently someone couldn't handle another day of Danielynn coverage…
The Insider's Pat O'Brien has once again become the focus of Hollywood news. The entertainment/tabloid show host just readmitted himself into rehab for alcohol abuse. This marks the second time in three years O'Brien has sought treatment for this problem.
Back in 2005, the 59-year-old hit rock bottom under very public circumstances. Sexually explicit voicemails he recorded while under the influence somehow found their way on to the internet. In an attempt to save face - and his job - O'Brien was forced to make a mea culpa on a primetime version of Dr. Phil.
Click to continue reading The Insider's Pat O'Brien in Rehab
Read More

|
TMZ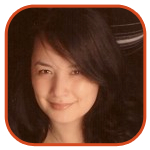 Posted by Veronica Santiago Categories: Music, Television, Videos,
On a recent episode of Jimmy Kimmel Live, Heidi Montag told the late night host she's been praying for her former friend, Lauren Conrad, on a daily basis. Well after getting a whiff of her new video, I'm thinking The Hills star should really keep the good thoughts focused on herself.
Although her new single, Higher, doesn't hit iTunes until Tuesday, I'd advise you to preview the song here first. Just think of it as a dollar well saved.
From the whiny voice to the painfully-exaggerated facial expressions and awkward body movements—this clip has Jessica Simpson written all over it. (If the video - shot by boyfriend Spencer Pratt - had been a full-length movie, it too would have gone straight-to-DVD.)
And what was up with those freaky jazz hands?
Read More

|
US Magazine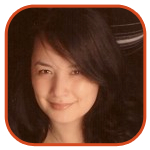 Posted by Veronica Santiago Categories: Television, Celebrity Babies, Pregnancies,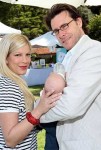 People magazine reports that Tori Spelling and her husband, Dean McDermott, are currently on their way to Baby #2. The two, who documented Pregnancy #1 in front of the cameras, welcomed their first child together last March. (According to the math, that means they got busy pretty quickly.) No word right now when their latest will be joining brother Liam.
The third season of their show - now titled Tori & Dean: Still In Love - will debut later this summer.
Mary Lynn Rajskub, the sour-faced Chloe O'Brien on 24, has announced that she too is pregnant. She and boyfriend, Matthew Rolph, will embrace their new baby at the end of the summer.
Rajskub, 36, jokes that she needed something to do during the writers' strike. (24 has been on indefinite hold.) So wasting her time away in jail didn't seem like an appealing option to her?
Click to continue reading Baby News: Tori Spelling, Mary Lynn Rajskub, Julianna Margulies
Read More

|
People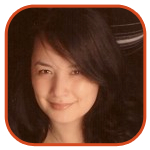 Posted by Veronica Santiago Categories: Television,
Normally Cedars-Sinai is the hotbed for celebrity activity, but this week it turns out UCLA's Medical Center is the place to be.
We're learning that Justin Chambers, Dr. Alex Karev on Grey's Anatomy, self-admitted himself into that facility earlier this week. This would be the same location Britney Spears is currently in.
The actor, who was at Sunday's SAG Awards, apparently checked into the hospital's psych ward the very next day. His rep told TMZ that Chambers was "exhausted and suffers from a sleeping disorder. He went in voluntarily to get some help." Fortunately, he left the hospital on Wednesday—just hours before before the Britney media onslaught began.
All I can say is….if I was a mother (or father) of five, a psych ward would be my second home.
Read More

|
TMZ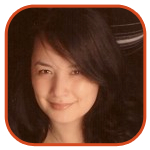 Posted by Veronica Santiago Categories: Television, Meltdowns,
So after weeks of talking about how he regretted talking about Britney, Dr. Phil found himself in a unique position today: talking about Britney Spears on The View. Did you get that?
The psychologist had already booked the daytime gig before Britney's hospitalization earlier this morning. But since the whole point purpose of his visit was to talk about the pop singer, he was fortunate enough to capitalize on today's events. Strangely enough, this was the least-confident Dr. Phil I can recall seeing. Although he didn't believing meeting Spears in the hospital was wrong, he was a little defensive - and not really at ease - during his conversation with the ladies.
"And all I've ever tried to do is help in this situation…and provide some help…and by that I don't mean like sitting down and doing therapy with her because I don't do that anymore. I haven't done that for a long, long time - don't want to do it. But I've always felt like…and had offered to the family to help…uh, get her into the hands of the right kinds of professionals that could provide medical support and psychological or psychiatric support. And I don't know the circumstances of how she's wound up back in the hospital today but if it's moving in that direction, then that could be a good thing."
Click to continue reading Dr. Phil on Britney Spears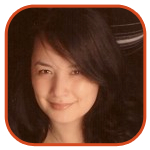 Posted by Veronica Santiago Categories: Music, Television, Photos, Oops Photos, Rumors,
Over the past couple of days supposed pics of a scantily-clad Miley Cyrus have been circulating the internet. But unlike the photos that cast a shadow on Vanessa Hudgens' career, these stills (thankfully) do not show any nudity. (They do, though, show a girl teasing the camera while wearing very little.) The self-portraits have also lacked confirmation by the actress/singer herself. As it is, many have wondered if they were doctored to begin with.
While I would seriously like to think a 15-year-old girl would not post these photos on her personal MySpace page (as is reported), I hate to admit they do look like her. Arrrggh. Can't we just have one squeaky clean artist who is indeed squeaky clean?
Click here if you would like to judge the pics for yourself. Then be free to tell me that I am wrong. I'd really like to believe Cyrus wasn't stupid enough to share those photos.
(You can find more stories about Miley and her photos here.)
Read More

|
TV Guide
© Gear Live Media, LLC. 2007 – User-posted content, unless source is quoted, is licensed under a Creative Commons Public Domain License. Gear Live graphics, logos, designs, page headers, button icons, videos, articles, blogs, forums, scripts and other service names are the trademarks of Gear Live Inc.