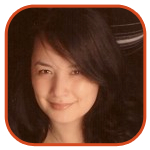 Posted by Veronica Santiago Categories: Television, Divorce,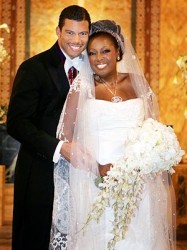 What do Pam Anderson/Rick Salomon, Liza Minelli/David Gest and Star Jones/Al Reynolds have in common? They were all in marriages no one ever expected to last.
According to the National Enquirer, Star Jones and Al Reynolds are the latest pair heading to splitsville. The former View host and her banker hubby were married back in November 2004 in an over-the-top wedding that attracted many sponsors and much ridicule.
Now, just over a month after the
37-year-old's
45-year-old's latest television project was cancelled, comes news of a possible divorce. While I am often wary of news that comes from this particular tabloid, I must admit it's been a while since I've seen Al attached to his wife's arm. I mean - where was the old Al who would come out and speak on his wife's behalf when she's booted off TV?
Click to continue reading Are Star Jones and Al Reynolds Headed for Divorce?
Read More

|
National Enquirer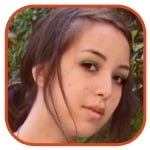 Posted by Robin Paulson Categories: Movies, Television, Legal Issues, Meltdowns,
Consequences have finally come back around to the sexy-yet-eccentric Chinese actress Bai Ling, who pulled a Winona last month at LAX, shoplifting a pack of batteries, and, ironically, tabloids.
Ling pleaded guilty on Wednesday to disturbing the peace, agreeing to pay over $700 in penalties and fines. Definitely beats any time in the can, though, right?
Later that evening, the Southland Tales actress confusingly claimed, "I told you the truth is going to be told and I am innocent!!!" on her blog. Ling, who also appeared in the cult hit, The Crow, also stated that she "will drink a sexy red wine tonight after filming and celebrate! I am smiling for real!"
Click to continue reading Bai Ling Pleads Guilty to Shoplifting
Read More

|
New York Post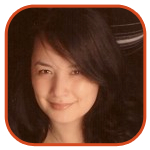 Posted by Veronica Santiago Categories: Music, Sports, Television,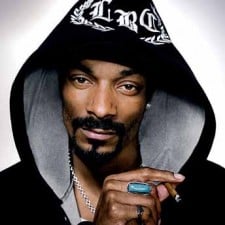 When did wrestling become so hip?
Okay - I admittedly am not a fan of the 'sport', so when I hear something related to the letters WWE, I usually flip the channel. But when the topic starts invading shows like Project Runway, you kind of have to take notice.
While I don't find it surprising that Snoop Dogg and Dancing with the Stars' Floyd Mayweather have been linked to this year's Wrestlemania event, others names seem a bit out of place.
First off, John Legend is scheduled to perform during the March 30 Wrestlemania XXIV spectacular in Orlando. The R&B singer, yes R&B, will get the program started with his rendition of "America the Beautiful." Then there's Raven-Symone. The Disney Channel star will host a 'wish-granting event' during that same weekend.
Disney and wrestling? When did I become so uncool?
Read More

|
Hollywood Reporter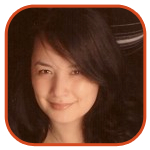 Posted by Veronica Santiago Categories: Movies, Television, Hook-ups,
Although I'm sure most people don't really care about Cynthia Nixon's sexual orientation, I'm sure most of us were at least a little shocked when the news first broke out.
I distinctly remember feeling like I had seen this story somewhere before—like on the HBO series. Remember when Samantha shocked everyone by randomly appearing with a new woman (Sonia Braga)? I mean it wasn't like Nixon hadn't been linked to a man before.
Prior to meeting education activist Christine Marinoni, the Sex and the City actress had been involved in a long relationship (15 years!!) with Danny Mozes. Nixon was also a mother of two children when her new romance started back in 2003.
Click to continue reading Cynthia Nixon Talks About Her Lesbian Relationship
Read More

|
New York Daily News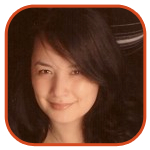 Posted by Veronica Santiago Categories: Television,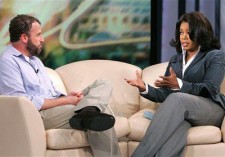 Unless you've recently come out of hibernation, you were aware of the issue between Oprah and James Frey a while back. After Winfrey selected his book, A MIllion Little Pieces, for her book club in October 2005, the talk show host was blindsided by controversial news: the 'memoir' was partially made up.
Although it's been over two years since Frey received a very public scolding from Oprah on her show, it seems the mogul's peeps have not learned their lesson. While you would think they had a very large fact-checking operation going on - heaven forbid she be embarrassed again - they've let another supposed 'memoir' get past their sensors.
Click to continue reading Oprah Duped by Another Writer
Read More

|
New York Daily News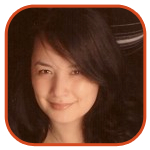 Posted by Veronica Santiago Categories: Music, Television, Engagements, Rumors,
Anyone who still believes that Julianne Hough had some part in Helio Castroneves' broken engagement may think differently after hearing this news: she is still a virgin.
The Dancing with the Stars professional has been bogged down with rumors ever since she was paired up with her first athlete, Apolo Ohno. Now the dancer, who is recording her first country album (don't confuse her with Jessica Simpson, who is also doing the same), is opening up to CosmoGIRL!.
The blonde beauty says that she has made the (admirable) choice to wait until marriage; she believes that decision will only help to "strengthen that relationship." Wondering why Hough broke off her own engagement last year? She felt she was simply too young.
You're only 19 years old. I think "young" would be an understatement.
Read More

|
Us Magazine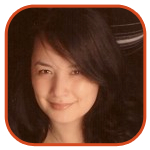 Posted by Veronica Santiago Categories: Television, Drunk, Rumors,
What's the best way to replace a lushy anchor? You substitute him with a non-drinking Mormon.
Just last month, we told you about Pat O'Brien's recent trip to rehab. The Insider host, who made a living by talking about other celebrity issues, entered himself into treatment hoping to "maintain his sobriety." (In other words, he wanted to stop drunk-dialing again.)
Since O'Brien's leave of absence, a variety of people have stepped in to fill his shoes on the entertainment program. As of late, Donny Osmond has not only been the main subject of the show's daily stories, he's been pulling double-duty as Lara Spencer's co-host. Now it seems that gig will become a permanent deal. According to the New York Post, Donny will be taking advantage of his new found popularity (thanks Marie!) and become a regular fixture in our households.
As for O'Brien? Paramount is apparently opting not to 'renew' his three-year contract. (That sounds much better than being 'fired'.) I guess he'll have a lot more time now to call a few friends.
Read More

|
Page Six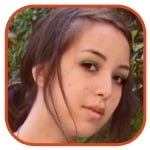 Posted by Robin Paulson Categories: D-List, Television, Drugs, Legal Issues, Meltdowns,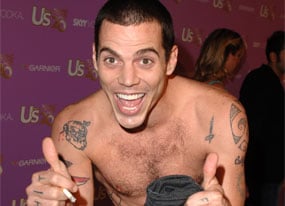 Neighbors can be real jackasses sometimes, can't they?
MTV personality Steve-O was arrested yesterday morning by his neighbor after the Jackass star apparently made a racket at 4 AM. Officers followed shortly after the citizen's arrest and Steve-O was then taken to the police station on suspicion of vandalism, an outstanding traffic warrant, and possession of a controlled substance (which isn't too surprising).
Steve-O later divulged (via TMZ paparazzi) that his ruckus was with full intent to irk his neighbor, as he was boisterously hammering nails into the neighbor's wall.
Read More

|
Associated Press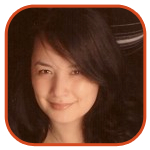 Posted by Veronica Santiago Categories: Music, Television, Hair Styles, Style,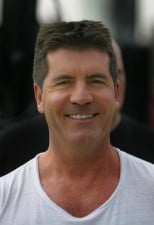 Apparently Simon Cowell isn't just frank when it comes down to doling criticism; he's pretty open when it comes to the details of his own life.
The American Idol judge readily admitted to UK's Glamour that he has subjected his face to the Botox needle. "To me, Botox is no more unusual than toothpaste. It works, you do it once a year - who cares." (Why am I envisioning Ryan Seacrest sitting right there next to him when he does it?)
Cowell also revealed that he owes about an inch of his frame to platform heels.
Although the injection news doesn't really surprise me, I must admit - I find Simon's vanity issues to be quite interesting. If he really didn't want people to focus on any unsightly wrinkles, maybe he could should focus on redesigning a less boxy haircut? (What is up with the part down the middle anyway?) Then again - it's not like people are looking at that part of his body anyway. I, for one, still can't peel my eyes away from his man boobs.
Read More

|
People
via
People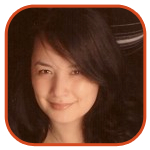 Posted by Veronica Santiago Categories: Music, Television, Divorce, Rumors,
I have to admit, I really know nothing about Brooke Hogan. (I mean aside from the fact that she's a joke of a singer and - fashionably speaking - the white version of Bai Ling.) Up until today, I've remained completely indifferent toward her.
But now? I actually feel a bit sorry for her.
It was probably tough enough for the girl to see her parents - Hulk and Linda Hogan - go through a divorce. Now comes news of the most heinous kind: Her dad was sleeping with one her best friends.
Granted, this friend wasn't exactly Brooke's age (which would have made it all kinds of wrong), but that doesn't lessen the ick factor. According to the National Enquirer, the woman in question (33-year-old Christiane Plante) was someone who apparently worked with the aspiring musician on her last album.
Click to continue reading Hulk Hogan's Sleazy Affair
Read More

|
National Enquirer
© Gear Live Media, LLC. 2007 – User-posted content, unless source is quoted, is licensed under a Creative Commons Public Domain License. Gear Live graphics, logos, designs, page headers, button icons, videos, articles, blogs, forums, scripts and other service names are the trademarks of Gear Live Inc.