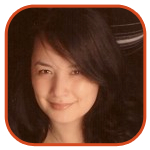 Posted by Veronica Santiago Categories: Music, Television, Engagements, Pregnancies, Photos, Rumors,
Pregnancy rumors for Fergie have been coming non-stop ever since she became engaged last year. But recent pictures of her (like the one above) looking a bit puffier than normal really got the news hounds wondering. Could that bump be a baby bump?
Well according to the singer herself, no. In an interview with Extra, she explains why the media is so ready to believe the gossip is true: "I'm 5'4", when I gain a couple of extra pounds—it shows. People just like to speculate."
The singer goes on to say that she would actually like to get married to actor Josh Duhamel before anything like that happens. Marriage before pregnancy? Wow - that's one I haven't heard in a while!
Read More

|
Extra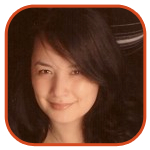 Posted by Veronica Santiago Categories: Music, Television, Break-ups, Drunk, Legal Issues,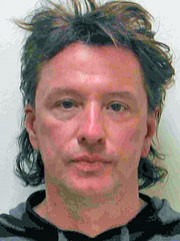 UPDATE: The story just became much sadder. It turns out Richie wasn't alone when he was pulled over. His current girlfriend, daughter and another young girl were inside the car at the time.
Poor Ava Sambora. In the past month, the young girl has seen both of her parents thrust into the media spotlight…and for less than happy reasons.
Back on March 8, the 10-year-old's mother (Heather Locklear) had paramedics make a surprise visit to her home. Someone from outside her residence called 911 believing the actress was suicidal. (She claims she wasn't.) Now - just more than two weeks later - Ava's dad is having is own turn with the authorities.
TMZ reports that rocker Richie Sambora was pulled over late last night when he was spotted driving erratically. After the Laguna Beach officers stopped him, the musician failed several field sobriety tests and was promptly detained. Sambora has since been released from custody.
Click to continue reading Richie Sambora Pulled Over for Drinking
Read More

|
TMZ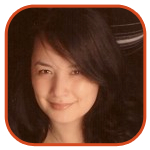 Posted by Veronica Santiago Categories: Television, Engagements, Child Stars, Pregnancies,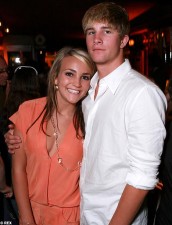 While Britney Spears was busy prepping for her appearance on How I Met Your Mother, her little sister was making news of her own.
Jamie Lynn Spears - who recently passed her GED exam - is already planning for another significant event in her life. The 16-year-old is now set to get married. This announcement comes months after the Zoey 101 actress revealed that she was pregnant.
According to People, Jamie Lynn has been happily showing off a ring given to her by her baby's daddy, Casey Aldridge. While no date has been yet been given for the wedding, the couple's first child is due sometime this summer.
Read More

|
People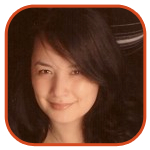 Posted by Veronica Santiago Categories: Movies, Television,
On last night's episode of The Late Show with David Letterman, actress Demi Moore talked about an usual method she tried to 'detoxify' herself.
The 45-year-old star said that on a recent trip to Austria, she allowed four leeches to enter her belly button area in hopes of optimizing her health. The suckers supposedly released enzymes into her bloodstream that ultimately made her feel better. In fact, Moore claims that she intends to go back for more.
I guess you gotta do what you gotta do to keep up with your younger man.
Read More

|
Daily Mail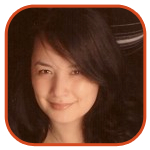 Posted by Veronica Santiago Categories: Movies, Television, Editorials,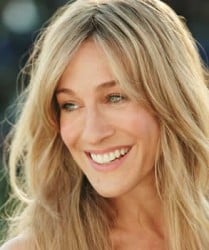 It seems even celebrities don't like being called names—even when they should be too wealthy to care.
For Sarah Jessica Parker, that hurtful name was "unsexy." The title was given to her late last year when Maxim spent time listing out their five unsexiest women. SJP was tops.
In an interview with Grazia magazine, the Sex and the City star reveals that she and her husband (Matthew Broderick) were upset by the unflattering honor.
"Do I have big fake boobs, Botox and big lips? No. Do I fit some ideals and standards of some men writing in a men's magazine? Maybe not. Am I really the unsexiest women in the world? Wow! It's kind of shocking… It's condemnation, it's insane. What can I do? I guess you can't please all people."
Click to continue reading Sarah Jessica Parker Hurt By Unsexy Title
Read More

|
Daily Mail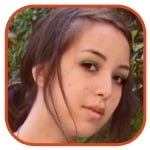 Posted by Robin Paulson Categories: D-List, Television, Child Stars, Editorials,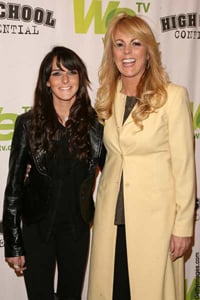 Did someone at E! have Dina Lohan at gunpoint? Nah, that's just her being her usual fame-hungry, greedy self.
Unfortunately, I just had more to add to this upcoming debacle in addition to her soon-to-be-reality-star daughter's ridiculous age. According to PageSix.com, the former Rockette and mother of four told them that they had "no choice" but to do the reality show. "Tabloids and reality shows are not going away. If they know who Ali is as a person, it's better."
Good news for those that are actually fans of that other Lohan. Dina revealed that her redheaded daughter will be making cameos on the show, but it will definitely be all about Ali: "Lindsay has her own career. It's about Ali."
Click to continue reading Mama Lohan: I Had No Choice
Read More

|
Page Six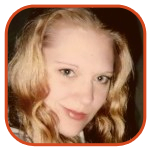 Posted by K.C. Morgan Categories: Movies, Television, Photos, Sex Tapes, Breaking News,
A single photo, a brief article, and suddenly the SATC has hit the fan. One journalist is reporting that a pornographic tape of Sexy star Kristin Davis (who plays Charlotte in the Sex and the City franchise) not only exists, but is currently being shopped around for a buyer. With enough money, anyone can own the tape which will soon (purportedly) be making the rounds on the Internet. If such a tape exists.
Here are the facts of the story, things I've seen with my own eyes: One, the article talking about the tape does exist. Two, there is a photograph of a woman who looks exceedingly like Davis in a sexually explicit pose with an unknown gentleman. Three, Kristin Davis denies everything. One of her reps had this to say: "This is not a photo of Kristin Davis. There is no sex tape."
This is not impossible to believe, and I'll tell you why. There are people in the world who look like other people - whether through accident or design. In fact, there's an entire reality TV show based on the concept of "ordinary" people who just happen to look like celebs. But, I will also say this - I've personally seen the photo, and it looks like her. A lot. For what it's worth.
Read More

|
AOL News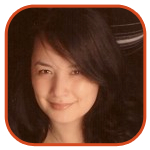 Posted by Veronica Santiago Categories: Movies, Music, Television, Child Stars, Clothing, Fashion Police, Photos, Editorials,
Over the past few weeks, I have become increasingly disturbed by the news I've been reading about Miss Lohan. No, not Lindsay Lohan—Ali Lohan. Let me tell you why:
First of all, the girl-who-used-to-be-very-cute recently said that she admired her older sister and wanted to be just like her. (I don't think I even need to explain why that statement is so wrong.)
Secondly, the teen who's supposed to be fourteen has physically aged beyond her years. (And not in a good way.)
And finally, Ali's wardrobe decisions have been seriously questionable.
In the picture above, you can see how sweet the younger Lohan looked at a premiere for 2006's A Prairie Home Companion. (Keep in mind - that was only two years ago). After the jump, you can see what she looks like now…
Click to continue reading Ali Lohan: She's Supposed to Be 14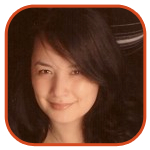 Posted by Veronica Santiago Categories: Music, Television, Drunk,
Diddy, supposedly acting in the interest of his high profile friends, has decided that he wants to help get them home.
Thanks to the mogul, celebs should no longer have an excuse to rack up a DUI on their record. Now they'll be able to call up one of the vehicles from the entrepreneur's car service fleet when they've had a bit too much. In other words - they'll soon be able to pass out in style!
While I think its always wise for boozy stars to have a backup option, there are two major flaws with this plan.
If a clubgoer really cared about what was best for everyone, they could simply call a cab.
If he really cared about people "partying responsibly", shouldn't he offer the rides for free?
Read More

|
Us Magazine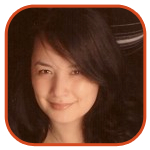 Posted by Veronica Santiago Categories: Music, Television, Hook-ups, Style,
When I first heard that Paris Hilton was dating Benji Madden, I, of course, had my doubts. But any pair willing to wear a tacky pieces of initialized jewelry must truly be in love.
Then again—Paris and Nick Carter once documented their love with tattoos….so this really doesn't mean anything.
© Gear Live Media, LLC. 2007 – User-posted content, unless source is quoted, is licensed under a Creative Commons Public Domain License. Gear Live graphics, logos, designs, page headers, button icons, videos, articles, blogs, forums, scripts and other service names are the trademarks of Gear Live Inc.