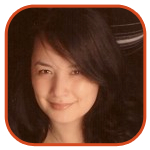 Posted by Veronica Santiago Categories: Television, Drunk,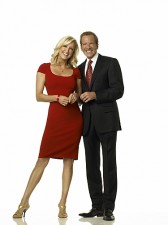 Despite earlier reports that Pat O'Brien would be leaving his post on The Insider, it seems the show's producers are being forced to return to square one.
For some time, it appeared that Donny Osmond was being groomed to be Lara Spencer's new co-host. Unfortunately, the performer decided he didn't want to commit to anything more than just an interim position. Realizing the entertainment program would not work with a solo anchor alone, the Insider's execs opted to give the recently rehabbed frontman one more try.
Come next Monday, we'll get to see the refreshed Pat on air once again. What we won't see is him standing next to Spencer. For the time being, O'Brien will do his share from Los Angeles while Lara continues her hosting duties from New York. Apparently keeping him in California is the best thing for his sobriety. (He really should be within driving distance of Promises.)
Click to continue reading Pat O'Brien Given Another Chance
Read More

|
New York Post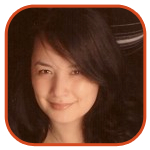 Posted by Veronica Santiago Categories: Movies, Television, Break-ups, Engagements, Breaking News,
I give up. I'm not sure when Mary-Louise Parker will get her happy ending now.
Just two months after I congratulated the Weeds actress for her engagement, People magazine reports the blissful period is sadly over. For reasons currently unknown, she and co-star Jeffrey Dean Morgan have already called it quits. Hopefully this decision will finally put an end to the former couple's on-again, off-again relationship.
Now Parker has a highly-publicized breakup with Billy Crudup and a broken engagement to Morgan under her belt. Luckily, the mother of two has much more important things to attend to.
Read More

|
People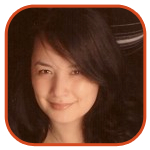 Posted by Veronica Santiago Categories: Music, Television,
On yesterday's episode of Ellen, singer Kylie Minogue opened up about something she had never spoken about before. Although her battle with breast cancer was quite public, her original misdiagnosis wasn't.
As it was, the performer went in for a check-up right before the start of her 2005 concert tour only to be told that "everything was fine." Three years later, she is currently in remission.
"Because someone's in a big white coat and using big medical instruments, doesn't necessarily mean they're right."
Well, Kylie—let us just say that you are looking absolutely fabulous today. We wish the best of luck to you.
Read More

|
People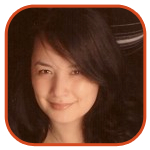 Posted by Veronica Santiago Categories: Television, Drunk, Where Are They Now?,
Although she seemed very determined to quit her boozing ways, Mary Carey is apparently still having problems quitting the bottle altogether.
The former porn star was one of several celebrities who opened up about their troubled pasts on the recent season of Celebrity Rehab with Dr. Drew. Carey voluntarily checked herself in hoping to separate herself from that segment of the film industry and to stop her destructive drinking.
Unfortunately, the 27-year-old was reportedly seen downing a glass of wine in New York last week. When a member of a restaurant staff recognized her, she was later cut off. Despite her slip-up, Mary later claimed that she was "37 days" sober. (Apparently things made from grapes don't count?)
While we'd like to think that she has been sober for longer (the show started airing in January), we sadly realize rehab stories do not all end well. Here's to hoping that Carey's recent incident was only just a minor bump on her road to good health.
Read More

|
NY Daily News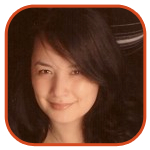 Posted by Veronica Santiago Categories: Music, Television, Break-ups,
While I'm certain that this isn't the first time something like this has happened, it may be the first time we've heard a celebrity publicly admit that they've ended a relationship this way.
After an Idol Gives Back taping yesteday, former American Idol star Carrie Underwood opened up to Extra about her recently publicized breakup.
The country singer told Simon Cowell's girlfriend that she and her Gossip Girl beau (Chace Crawford) ended on a very anti-climactic note. It was all done via text message. (You can see that interview here.)
"It was completely mutual. We broke up like over text…it was like 'peace out'. Like, I don't know. It just didn't work. We both know it didn't work. And, no hard feelings at all whatsoever. No big deal."
I must say, although she kept repeating it was 'no big deal', she did seem awfully bitter to me.
Read More

|
Extra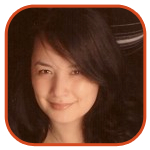 Posted by Veronica Santiago Categories: Music, Television, Divorce, Drugs,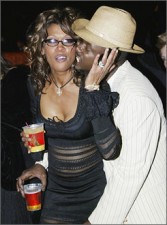 Thanks to Being Bobby Brown, the public already knows a lot more than they wanted to about the music industry's Most Troubled Couple. So really, what more could Bobby Brown say now?
Well, apparently a lot more. In an upcoming tell-all, the New Edition singer pulls no punches about his less than angelic past. But will pro-Whitney Houston fans believe what he has to say?
According to the New York Post, the musician basically blames his history with cocaine on the turbulent union. (Marijuana had been his drug of choice.) In Bobby Brown: Bobby Brown: The Truth, the Whole Truth and Nothing, he also admits that people may have been right to question the couple's longevity from the start.
Click to continue reading Bobby Brown Dishes About Whitney and Drugs
Read More

|
New York Post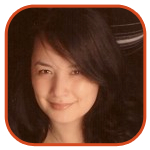 Posted by Veronica Santiago Categories: Music, Television, Where Are They Now?,
Sorry, ladies. There was no actual 'performance' from the New Kids on the Block this morning. (You'll have to wait until May 16th for that.) But here's your chance to see if the men at least physically held up over the years.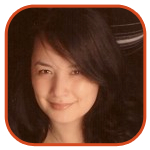 Posted by Veronica Santiago Categories: Television, Photos, Paparazzi Photos, Rumors, Where Are They Now?,
If you were listening, you might have heard the loud buzz recently made about Lara Flynn Boyle's guest appearance on NBC's Law & Order. For those who weren't paying attention, the whispering was, sadly, not really about her acting. Word had it the former star of The Practice was nearly unrecognizable.
Unfortunately, I did not catch that particular episode at the time it aired. But thanks to the paparazzi—I can see for myself what everyone else was talking about. If you have been wondering what Lara has been up to lately, check out the photos after the jump.
Click to continue reading What Happened to Lara Flynn Boyle's Face?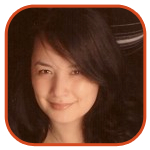 Posted by Veronica Santiago Categories: Movies, Music, Television, Hair Styles, Style, Photos, Editorials,
After what seemed liked years of long, straight and bland hair, much ado was recently made when Gwyneth Paltrow stepped out with a new 'do. Apparently she too was getting tired of her coif - either that, or she just couldn't handle the kiddies pulling on it incessantly. Whatever the reason, the change was much needed.
For every star that keeps us guessing with their ever-changing styles, there's surprisingly another who could afford to mix things up a bit. While it's important to stick with styles that work for you, there comes a point when someone can work a style to death. With all of the money some of these celebrities have, you'd think they could afford to be a bit more adventuresome with their looks. What's the worst that could happen? If the experiment goes wrong, they could always recolor or reattach.
The group of ladies on the following page are women I've been hoping to see something new from in quite some time. Aside from slight variations in some cases, these ladies have been pretty much been sporting the same old thing for ages.
Click to continue reading Stars in Need of a Hair Change
Read More

|
People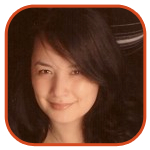 Posted by Veronica Santiago Categories: Music, Sports, Television, Engagements, Pregnancies, Where Are They Now?,
Mirror ball, schmirror ball. Two former participants of Dancing with the Stars have had much better things to celebrate in the past few weeks.
In an upcoming issue of Essence magazine, Laila Ali reveals that she will soon have an entirely new role to master. The professional boxer - and Season Four competitor - is now becoming a mom.
Laila, 30, married former NFL player Curtis Conway last July, just a few months after her dancing run ended. Although this will be the couple's first child together, Conway, 37, already has two sons and a daughter.
Pregnant or not, Ali is still expected to return as co-host of American Gladiators this summer.
Click to continue reading DWTS Celebrity Updates: Laila Ali, Sara Evans
Read More

|
People
© Gear Live Media, LLC. 2007 – User-posted content, unless source is quoted, is licensed under a Creative Commons Public Domain License. Gear Live graphics, logos, designs, page headers, button icons, videos, articles, blogs, forums, scripts and other service names are the trademarks of Gear Live Inc.