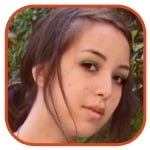 Posted by Robin Paulson Categories: Clothing, Style, Obituaries,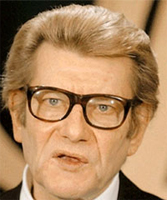 World-renowned, revolutionary French clothing designer Yves Saint Laurent died yesterday at the age of 71.
Saint Laurent's long-time companion, Pierre Berge, revealed to the press that the fashion icon had been diagnosed with a brain tumor last year, passing away quietly in Paris on Sunday.
The living legend's real career began when he became Christian Dior's right-hand man, ultimately succeeding the fashion giant. Saint Laurent eventually founded his own line, proving to be just as innovative and revolutionary in women's fashion as his predecessor. His companion, Berge, said it best: "Chanel gave women freedom. Yves Saint Laurent gave them power."
Read More

|
Reuters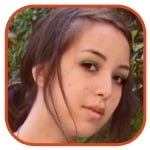 Posted by Robin Paulson Categories: Television, Clothing, Style, Legal Issues, Oops Photos,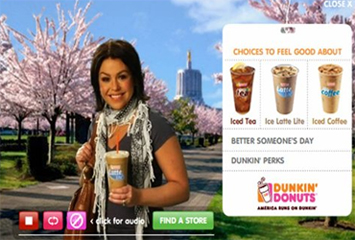 While Food Network favorite Rachael Ray may have a lot of haters, no one has ever accused her of supporting terrorism… until now.
The 30 Minute Meals star was featured in an Internet ad for Dunkin' Donut, advertising their line of iced drinks. Despite what appears to be a very normal, innocent ad, the popular donut chain was forced to pull it due to complaints about her advocating Muslim extremism!
How, might one ask, is this picture (seen above) have anything to do with Islamic terrorism? Well, according to columnist/blogger Michelle Malkin, the scarf Ray wears in the photo resembles that of a kaffiyeh, which Malkin explains, "has come to symbolize murderous Palestinian jihad. Popularized by Yasser Arafat and a regular adornment of Muslim terrorists appearing in beheading and hostage-taking videos, the apparel has been mainstreamed by both ignorant (and not-so-ignorant) fashion designers, celebrities, and left-wing icons."
Click to continue reading Rachael Ray Ad Pulled Due to Political Controversy
Read More

|
Access Hollywood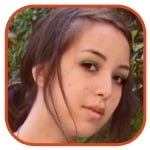 Posted by Robin Paulson Categories: Movies, Style, Paparazzi Photos,
Texan cutie Matthew McConaughey, who apparently has no shame or fear of tarnishing a masculine image (i.e. his long, shirtless runs on the beach with "best friend" Lance Armstrong), has now pranced about Los Angeles whilst wearing a cute, feminine brown bag!
Then again, he may very well be leading a revolution for men everywhere. They need bags, too… right? He looks as if he's fairly enjoying his accessory, too. In fact, I'm actually starting to think that it may have been one of Penelope's bags she may have left by accident! Either way, I can't remember seeing anyone since Ryan Reynolds or Jack Bauer with a man bag—they're nearly extinct!
Read More

|
People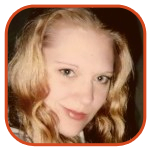 Posted by K.C. Morgan Categories: Movies, Clothing, Fashion Police, Hair Styles, Red Carpet, Style, Photos,
The Cannes Film Festival is officially underway, and that means it's time to talk about red carpet fashion once more. Celebs flock to Cannes to see and be seen, even those who have absolutely no movies debuting at the glittering event. Some were a sight to behold…others were just a sight.
Eva Longoria Parker was totally glam on the red carpet in turquoise, a floor-length number from Versace. Angelina Jolie, who can't hope to hide her baby belly, wore a flowing green number with an empress-cut waist (Max Azaria).
Click to continue reading The Fashion Scene at Cannes
Read More

|
LA Times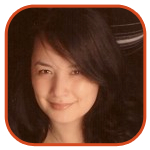 Posted by Veronica Santiago Categories: Movies, Music, Television, Clothing, Fashion Police, Hair Styles, Red Carpet, Style, Photos, Galleries, Paparazzi Photos,
At last night's Metropolitan Museum of Art's Costume Institute Gala, female celebrities of every caliber had the chance to put on their finest. (Their escorts did their best to look acceptable in their suits.)
Unfortunately, most of the dresses I saw this year were either outright boring or simply ugly. You can view more of the lowlights - and some of the highlights - after the jump.
(David and Victoria Beckham, Eva Longoria, Ashley and Mary-Kate Olsen)
Click to continue reading Highlights and Lowlights from the Costume Institute Gala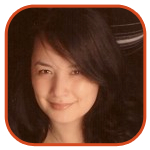 Posted by Veronica Santiago Categories: Movies, Fashion Police, Red Carpet, Style, Photos, Editorials,
Okay - now that Gwyneth Paltrow has finally taken care of the haircut, it's time to move on to another issue: her shoes.
Thanks to her upcoming Iron Man movie, the actress has been the focus of a lot of press recently. And while it's been hard not to notice her endless supply of questionable shoes, her love of strange footwear has actually been going on for quite some time.
You can check out some of her other choices after the jump.
Click to continue reading Gwyneth Paltrow's Love of Ugly Shoes
Read More

|
Daily Mail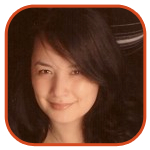 Posted by Veronica Santiago Categories: Movies, Red Carpet, Style, Photos, Editorials,
These are two pics of actor Matthew Broderick taken in recent weeks.
Are you seriously telling me that his wife - the fashionable Sarah Jessica Parker - let him out of the house with those shoes?
Seriously. Those awful things rank right up there with Britney Spears' hideous brown boots.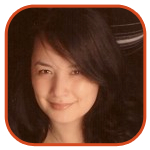 Posted by Veronica Santiago Categories: Movies, Red Carpet, Style, Photos,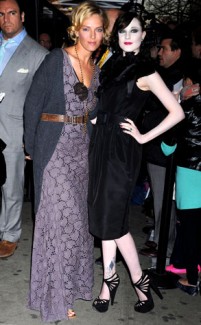 So is Uma Thurman incredibly tan….or does Evan Rachel Wood (Uma's The Life Before Her Eyes co-star) just make her look that way?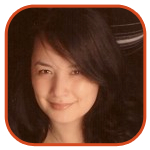 Posted by Veronica Santiago Categories: Movies, Music, Television, Hair Styles, Style, Photos, Editorials,
After what seemed liked years of long, straight and bland hair, much ado was recently made when Gwyneth Paltrow stepped out with a new 'do. Apparently she too was getting tired of her coif - either that, or she just couldn't handle the kiddies pulling on it incessantly. Whatever the reason, the change was much needed.
For every star that keeps us guessing with their ever-changing styles, there's surprisingly another who could afford to mix things up a bit. While it's important to stick with styles that work for you, there comes a point when someone can work a style to death. With all of the money some of these celebrities have, you'd think they could afford to be a bit more adventuresome with their looks. What's the worst that could happen? If the experiment goes wrong, they could always recolor or reattach.
The group of ladies on the following page are women I've been hoping to see something new from in quite some time. Aside from slight variations in some cases, these ladies have been pretty much been sporting the same old thing for ages.
Click to continue reading Stars in Need of a Hair Change
Read More

|
People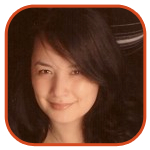 Posted by Veronica Santiago Categories: Movies, Clothing, Style, Rumors,
Katie Holmes has apparently proven that she knows how to spend money on clothes, so that must mean she's qualified to design them as well. Right?
A recent issue of OK! magazine reported that Mrs. Tom Cruise was in line to have her own label under the Giorgio Armani name. The collection, supposedly titled 'Katie Holmes for Armani', would have eventually included items for toddlers, kids and women. It was a story too ridiculous it was probably true. But surprisingly, it wasn't. Or isn't yet.
According to Holmes' rep, the designing rumor was just that - a rumor. "Katie Holmes is not designing a children's clothing line for Giorgio Armani." Who knows? Maybe her rep planted the story in hopes of making it true. I mean, really—what else does Katie have going on? She's already made a mess of her acting career (choosing to come back in Mad Money and not the Batman sequel was not a smart move)—she might as well do something else.
Read More

|
Us Magazine
© Gear Live Media, LLC. 2007 – User-posted content, unless source is quoted, is licensed under a Creative Commons Public Domain License. Gear Live graphics, logos, designs, page headers, button icons, videos, articles, blogs, forums, scripts and other service names are the trademarks of Gear Live Inc.