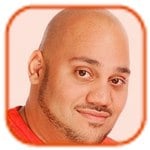 Posted by Andru Edwards Categories: Movies, Television, Legal Issues, Rivalries,
Brooke Mueller is allowing Charlie Sheen to see his sons because she wants more child support money.
The former actress has negotiated a fragile peace with her ex-husband and allowed him to see their four-year-old twins, Bob and Max, last Tuesday, but friends say the reason is because she is upset he has slashed her support money from $55,000 to $20,000 a month.
"There is only one reason why Brooke allowed the boys to go over to Charlie's house last week. She is desperate to have her full child support payment. Brooke is a smart woman and knows if she is in Charlie's good graces, he is more likely to give her the money. It has been very hard for Brooke to live on $20,000-a-month because she has to pay for her sober coaches and ongoing expenses related to her recovery," a source said.
Brooke, 36, has previously been admitted to rehab for drug abuse 19 times, and is not currently the official guardian of Bob and Max, who are looked after by her brother, Scott.
Click to continue reading Brooke Mueller Wants Full Child Support Back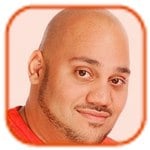 Posted by Andru Edwards Categories: Movies, Television, Rants, Rivalries, Rumors,
Charlie Sheen was ordered to make peace with Denise Richards by his TV show bosses.
The Anger Management actor had launched a string of abusive messages at his ex-wife - who he claimed stopped him seeing their daughters Sam, nine, and Lola, eight over the festive season - but apologized on Wednesday, and it has been claimed he did so as FX, the network which airs his sitcom, told him he had gone too far.
"[The executives told him] he had to tone down the negative rhetoric towards Denise Richards because it was getting so much negative publicity. After Charlie posted those disgusting messages on Twitter that Denise was a pig and media ho, the bosses stepped in and said enough," a source said.
Insiders are said to be concerned that Charlie is "out of control" and no longer has steadying influences around him. "Charlie is spiraling out of control right now, and making matters worse is that his three most trusted advisers recently quit. The people that used to be able to talk him off the ledge in the past, just aren't there. Charlie deleted all of the negative posts about Denise from his Twitter profile and did issue a mea culpa to Denise. One minute Charlie can be the calmest, most chill person, and in a flash, he switches into this crazed maniac. It just makes no sense," the source added.
Click to continue reading Charlie Sheen Ordered to Apologize to Denise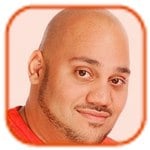 Posted by Andru Edwards Categories: Movies, Television, Rivalries, Rumors,
Charlie Sheen's girlfriend has reportedly convinced him to evict his ex-wife Denise Richards and their children from their home.
The Anger Management star's lover Brett Rossi is reportedly so jealous of his former spouse that she wants him to kick her out of the house she lives in, but he owns, in a gated community in California. Denise has lived in the posh pad with daughters Sam, nine, and Lola, eight - whom she has with Charlie - and her adopted two-year-old daughter Eloise, for over a year because it is close to her children's school.
"Brett wants Denise out of the neighborhood because she is insanely jealous of her. She complains that whenever she leaves the gated community, she is forced to drive by Denise's house, and she just doesn't like it," a source close to Brett said.
Charlie fell out with Denise last month after claiming she deliberately took the children away from him over the festive holiday so they couldn't spend Christmas with him. However, it is believed Denise, 42, is aware that 48-year-old Charlie - who she divorced in 2006 - wants her out of the property he owns, though he didn't tell her himself.
Click to continue reading Charlie Sheen to Evict Ex-Wife and Kids?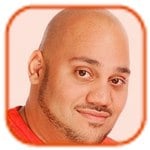 Posted by Andru Edwards Categories: Music, Rivalries, Rumors,
Josh Duhamel reportedly wants Fergie to distance herself from will.i.am.
The Safe Haven star is trying to encourage his wife to return to her solo career, but feels the only way she'll gain success is if she lets go of her Black Eyed Peas bandmate. "Josh is pushing hard for Fergie to make a much cleaner and clearer break from The Black Eyed Peas so she can re-invent herself as a solo artist without the looming spectre of will.i.am influencing every creative decision she makes," a source said.
Fergie - who has four-month-old son Axl with Josh - is reportedly struggling with her self-esteem, but the hunky actor is adamant he'll boost her confidence. "Josh is her biggest fan and he's getting a lot more assertive and interested in Fergie's business. He wants to drive a more permanent wedge between her and will," the source explained.
The 38-year-old singer - who hasn't released a solo album since 2006 - recently said will.i.am would be handling the production of her second solo release, but it is now believed she is beginning to side with Josh.
Click to continue reading Josh Duhamel Drives Wedge Between Fergie and Will.i.am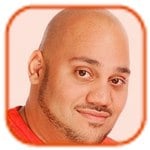 Posted by Andru Edwards Categories: Movies, Rivalries,
Jenny McCarthy has defended Jim Carrey's parenting skills.
The model and activist came to the defence of her former partner after Shia LaBeouf accused him of abandoning his daughter, Jane, from his first marriage to Melissa Womer. After Jim had made a small joke at Shia's expense during the Golden Globes on Sunday, he had responded on Twitter, "At least I don't get arrested for indecency on major LA highways! Or abandon love child's [sic]."
Shia soon backtracked, saying, "Jim Carrey states that he is deeply involved in his daughter's life - I accept that. Regret tweet on the matter. Apologies to both parents."
However, Jenny felt the Transformers star had taken things a step too far. "You can attack myself, but don't bring my children into it. And I'm sure it's the same for Jim. Jim and I have become friends now since our breakup [in 2010]. We dated for five years and I got to know his daughter, Jane, who is a lovely, lovely girl. It's completely uncalled for and wrong. Jim is a great father. He loves Jane more than anything in the world. Shia did apologize and Jim did take it, but the whole thing is, do not bring our children into it," she said on The View.
Click to continue reading Jenny McCarthy Defends Jim Carrey's Parenting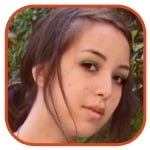 Posted by Robin Paulson Categories: D-List, Movies, Music, Sports, Television, Engagements, Weddings, Celebrity Babies, Rivalries, Photos, Paparazzi Photos, Features,
+ Despite having written over 7,000 tweets and uploaded nearly 1,000 Instagram photos, Lena Dunham says that social networking puts her "under great duress." Cry me a river and delete your Twitter and Instagram accounts already.
+ Catherine Zeta Jones and Michael Douglas were spotted for the first time together in New York since news of their separation. It's nice to see a Hollywood couple making it work!
+ Real estate mogul Taylor Swift has had her people busy building a wall around her Rhode Island beachfront castle, and her neighbors and surrounding surfers are not too pleased with the construction.
+ Modern Family star Ty Burrell attended a surprise lesbian wedding at his bar in Utah, going so far as to sign as an official witness for the couple.
Click to continue reading Celeb Chatter: Lena Dunham Hates Twitter, T. Swift Angers Neighbors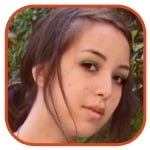 Posted by Robin Paulson Categories: Movies, Music, Television, Dating, Hook-ups, Clothing, Style, Legal Issues, Rivalries, Photos, Paparazzi Photos, Rumors,
+ She may be one of the most famous and successful former SNL cast members these days, but Kristen Wiig still appreciates her privacy and expects fans to respect it, too. Even if you're a star from The Real Housewives of New York, Wiig will apparently still ask you to not put your fan photo with her on a social networking site.
+ What do Taylor Swift, Jessica Biel, Jamie King, Jessica Alba, Kendall Jenner, and Kylie Jenner all have in common? Their love of holiday onesies, naturally.
+ Has Keri Russell moved on from her husband of 7 years, Shane Deary? Sources who spotted Russell with her Americans co-star Matthew Rhys in New York City recently say that the pair looked to be more than just friends.
+ Beck is tied up in a heated lawsuit over a $11,000 security deposit on a Malibu location he rented from German Inglorious Basterds star Til Schweiger.
Click to continue reading Celeb Chatter: Stars in X-Mas Onesies, New Couples, Beck's Landlord Troubles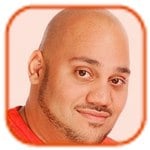 Posted by Andru Edwards Categories: Movies, Television, Rants, Rivalries, Rumors,
Charlie Sheen won't be spending Christmas with any of his children.
The Anger Management star had planned to spend the day with his sons, Bob and Max, tomorrow after reaching an agreement with their temporary guardian, Scott Mueller, who is his ex-wife Brooke Mueller's brother, and is furious it will no longer be happening.
The 48-year-old star vented his rage on Twitter today, writing, "no kids on Xmas! can I unwrap the gifts this kangaroo sukk, pig circus court gave me now? thanks B&D (Brooke & Denise) enjoy my hate! [sic]."
But an insider told gossip website RadarOnline.com that the actor never cleared his plan to take the boys with Scott. "Scott had never agreed to let Charlie spend Christmas Eve or Christmas day with his son's with ex-wife, Brooke Mueller. Brooke would never have agreed to it either. Charlie was telling people he was going to see the boys so that he wouldn't look bad for planning to take his porn star girlfriend [Brett Rossi] to Europe," an insider explained.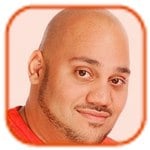 Posted by Andru Edwards Categories: Movies, Television, Rivalries,
Paris Hilton has claimed Lindsay Lohan is "dead" to her.
The blonde socialite has hit out at the 27-year-old actress claiming that she is on her "naughty list" after she allegedly arranged for Paris' brother Barron Hilton to be beaten up. Speaking to the paparazzi as she left the airport in Los Angeles, she said, "She's on my naughty list this year." When ask if she thinks she'd ever make up with Lindsay, she gave a stern, "No."
Paris was determined to make the troubled star "pay" for allegedly arranging for Ray Lemoine to smash up Barron's face at a house party in Miami on December 6.
However, the investigation into the beating has now been closed as Barron, 24, is reportedly being uncooperative with police. The Liz & Dick star previously fell out with Paris in 2006 when society heir Brandon Davis launched a huge rant against Lindsay, egged on by the socialite and businesswoman.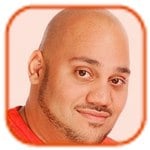 Posted by Andru Edwards Categories: Movies, Rivalries, Features,
Mark Wahlberg once started a feud with Leonardo DiCaprio after being a "d**k" to him at a charity event.
The 42-year-old actor didn't realize he had infuriated the 39-year-old star until it came to him auditioning for 1995 drama movie The Basketball Diaries, and he claims Leonardo - who played main character Jim Carroll in the film - was determined to make sure Mark didn't land a part in the motion picture.
"Leonardo [DiCaprio] was like, 'Over my dead f***ing body. Marky Mark's not going to be in this f***ing movie.' Because we'd had a thing - I didn't even realize it, [but] I was a bit of a dick to him at a charity basketball game. So he was like, 'This f***ing ####### is not going to be in this movie,'" he said, speaking in the latest issue of The Hollywood Reporter magazine.
Despite the initial animosity, Mark impressed the producers and landed the role of Mickey and the pair ended becoming really good friends.
Click to continue reading Mark Wahlberg Recalls DiCaprio Feud
© Gear Live Media, LLC. 2007 – User-posted content, unless source is quoted, is licensed under a Creative Commons Public Domain License. Gear Live graphics, logos, designs, page headers, button icons, videos, articles, blogs, forums, scripts and other service names are the trademarks of Gear Live Inc.