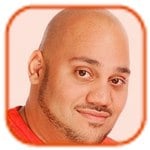 Posted by Andru Edwards Categories: Movies, Music, Television, Engagements, Weddings, Rivalries, Rumors,
Macaulay Culkin wants to get married before Mila Kunis.
The Home Alone star is reportedly eager to tie the knot with his soap star girlfriend Jordan Lane Price before his pregnant ex-girlfriend marries Ashton Kutcher to prove he is finally over the Black Swan star. "Macaulay is convinced that Jordan's the one for him. They are crazy about each other," a source told The National Enquirer.
Jordan has been touring with the former child star's cover band The Pizza Underground in recent months. "The band may be a joke, but Macaulay's love for Jordan most definitely is not. They could be formally engaged within weeks, and married by summer. Mila has her eye on a summer wedding as well, so it will be interesting to see who gets to the altar first," the source added.
Mila, 29, split from Macaulay, 33, in 2011 after eight years together and the brunette beauty was single until she started dating her former That 70's Show co-star Ashton, 36, in April 2012. The actress is reportedly thinking about tying the knot with her fiancee in a registry office in Los Angeles as soon as possible so she can focus on her pregnancy, but she previously insisted being married wasn't important to her.
Click to continue reading Macaulay Culkin Wants to Wed Before Mila Kunis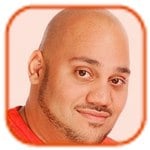 Posted by Andru Edwards Categories: Music, Rivalries,
Miley Cyrus has slammed Katy Perry on Twitter.
The pair locked lips when Miley performed in Los Angeles recently, but Katy said on Australian TV earlier this week she pulled away when "Wrecking Ball" star tried to take it further, saying, "God knows where that tongue has been. We don't know! That tongue is so infamous!"
Miley, 21, hit back on Twitter today, slamming notorious ladies man John Mayer, who recently split with Katy. "Girl if ur worried abt where tongues have been good thing ur ex boo [boyfriend] is ur EX BOO cause we ALL know where THAT [tongue] been [sic]," she wrote. Trying to soften the blow, Miley then added, "Dontchyouuuu act like you didn't lurvvvvv it @katyperry [sic]."
Click to continue reading Miley Cyrus Slams Katy Perry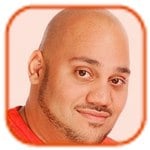 Posted by Andru Edwards Categories: Music, Clothing, Style, Rivalries, Rumors,
Kanye West is reportedly jealous of Pharrell Williams.
The "Blood On The Leaves" rapper is said to be keeping a close eye on the "Happy" hitmaker after reports he is close to signing a deal with Adidas, the same sportswear brand that Kanye has been commissioned to design a clothing range for.
"They are competitive in both music and fashion, Kanye always watches what Pharrell does. He thinks having a similar artist working on their own brand for Adidas will make his collection less special," a source said.
Kanye signed a deal with Adidas in December last year after a spat with the Nike - over royalties for his exclusive collection of Air Yeezy sneakers - which resulted in the end of his business relationship with the sportswear brand.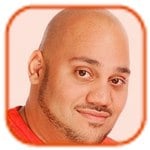 Posted by Andru Edwards Categories: Music, Television, Rivalries, Rumors,
Kanye West wants to manage Kim Kardashian's career.
The Keeping Up with the Kardashians star has been working with her mother, Kris Jenner, since she first found fame after her sex tape with ex-boyfriend Ray J was leaked in 2007, but her rapper fiance is reportedly now "totally in charge" behind the scenes and is starting to leave his future mother-in-law out of important meetings.
"Kanye is now totally in charge of Kim's career and his non-stop wheeling and dealing is leaving Kris out of control. Kanye has managed to get Kim to cut her magazine and media appearances by a shocking level and that's going directly against Kris' plan to seize every publicity opportunity offered to her daughters," a source said.
The "New Slaves" hitmaker, who is living with Kris while the couple's new home in Bel Air, California undergoes extensive renovations, is allegedly eager for Kim, 33, to end some of her current contracts so she take on more high-level projects. "His goal is to get people to respect Kim and take her seriously -- it's basically the same kind of thing he did when he was launching his rap career after being known primarily as a producer," the insider said.
Click to continue reading Kanye West Wants to Manage Kim Kardashian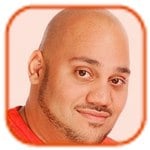 Posted by Andru Edwards Categories: Television, Divorce, Rivalries, Rumors,
Brandi Glanville has accused ex-husband Eddie Cibrian of asking her for child support.
The Real Housewives of Beverly Hills star - who has two sons, Jake, six, and Mason, 10, with Eddie - has hit back at fans who have slammed her for "taking cheap shots" at her former spouse in her new book Drinking And Dating.
She insists Eddie - who recently bought a $3 million six-bedroom mansion in the Hidden Hills, Los Angeles with wife LeAnn Rimes - has been reaching out to her and asking her to contribute financially to support their children. "2 all these young unmarried bloggers writing about getting over divorce¬ seeing ur children grow up 1/2 the time,walk a mile in my shoes. Im not taking cheap shots at my ex in my new book cuz its all true,&now mr fancy new cars&house man is asking ME for child support!Uknownada everytime I take 1 step frwd I get a lawyers letter that takes me 3 steps back so wen people say move on, I say 2 my ex LET ME! Just STOP Going to stay positive and focus on my new book & let my lawyer handle the rest.Who is coming to the Grove tomorrow night at 7pm?? [sic]," she wrote on Twitter.
Click to continue reading Eddie Cibrian Asks Brandi Glanville for Child Support?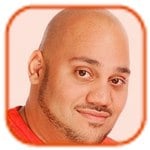 Posted by Andru Edwards Categories: Movies, Television, Rivalries, Rumors,
Charlie Sheen wants Brooke Mueller to move back into her Beverly Hills home.
The Anger Management star - who has been locked in a bitter custody war with Brooke over four-year-old twins Bob and Max - previously announced he intended to sell the Mulholland Estates mansion, which he bought for her and is situated close to his own home, but he has now relented as he wants to keep the boys nearby when she regains custody of them.
"Charlie now wants Brooke to move back into the house after she regains custody of the boys. It's important to Charlie that the boys be in the same neighbourhood and close by. So, he is no longer threatening to sell the house. Brooke stays in the house during her custodial visits with the twins and she is looking forward to moving back in," a source said.
Click to continue reading Charlie Sheen Wants Brooke Mueller to Move Back into Mansion?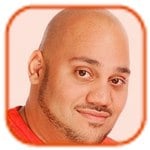 Posted by Andru Edwards Categories: Movies, Rivalries, Features, Rumors,
George Clooney isn't feuding with Leonardo DiCaprio.
The Monuments Men actor, who made headlines last year when he subtly dissed the Wolf of Wall Street star during an interview, insists he has no issues with the 39-year-old actor. "Somebody made it like there was a big fight. I've known Leo a long time and somebody just made that a fight," the 52-year-old star told ABC News' Popcorn with Peter Travers.
The former E.R. star's publicist was forced to defend him after George suggested Leonardo surrounded himself with the wrong type of people when recalling a basketball game they once played together in Cabo San Lucas. "The discrepancy between their game and how they talked about their game made me think of how important it is to have someone in your life to tell you what's what. I'm not sure if Leo has someone like that," he said.
Click to continue reading George Clooney Isn't Feuding with Leonardo DiCaprio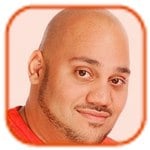 Posted by Andru Edwards Categories: Movies, Legal Issues, Rivalries, Features, Rumors,
Dylan Farrow has hit back at suggestions she has been "brainwashed" by Mia Farrow.
Woody Allen's adopted daughter, who spoke out at the weekend alleging he had abused her at the age of seven, insists she wasn't coached by her mother despite her older brother Moses' recent claims the allegations were merely part of Mia's "vengeful" response to her former partner's affair with her adopted daughter Soon-Yi Previn.
Click to continue reading Dylan Farrow Insists She Wasn't Brainwashed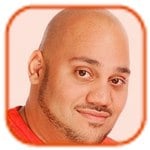 Posted by Andru Edwards Categories: Television, Rivalries,
Charlie Sheen threatened to put Ashton Kutcher in the hospital shortly after apologizing to him.
The 48-year-old actor reached out to the Two and a Half Men star, who replaced him when Charlie was fired from the show over his erratic behavior in 2010, after the 35-year-old star called him out for repeatedly bashing his performance in the CBS comedy on Twitter.
Click to continue reading Charlie Sheen Threatens Ashton Kutcher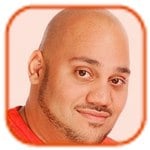 Posted by Andru Edwards Categories: Television, Legal Issues, Rivalries,
Kim Kardashian has branded her former stepmother a "slippery snake."
The Keeping Up with the Kardashians star, her siblings and mother Kris Jenner have filed a lawsuit against Ellen Pearson - the former wife of her late father Robert Kardashian - claiming she sold personal property, including family photos, to a publication in January 2013 and in her deposition, Kim admitted she "disliked" her.
When asked her opinion of Ellen - who married Robert six weeks before he died in 2003 - Kim said, "She is a slippery snake... I dislike her. I think that she -- I don't agree with her decisions as of late. And I didn't agree with her decisions when she wouldn't give us back property or ever since she married my father, I haven't agreed with her decisions. I feel like there was an agenda there -- but I don't think about Ellen. I don't spend my time worrying about her, because I try to be a positive person. Everyone is pushed to a limit, and no matter how positive you are, you can look at someone and say, wow, they are a slippery snake, they make awful decisions that are hurtful."
Click to continue reading Kim Kardashian Slams Former Stepmother
© Gear Live Media, LLC. 2007 – User-posted content, unless source is quoted, is licensed under a Creative Commons Public Domain License. Gear Live graphics, logos, designs, page headers, button icons, videos, articles, blogs, forums, scripts and other service names are the trademarks of Gear Live Inc.