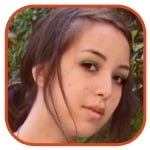 Posted by Robin Paulson Categories: Television, Rants, Breaking News,
First Kelly Clarkson, now President Obama is slamming Kanye West for his actions at the MTV Video Music Awards last Sunday.
When asked about whether or not he was upset about the event, Obama commented, "I thought that was really inappropriate. You know it was like she's getting an award. Why are you butting in? The young lady seems like a perfectly nice person. She's getting her award. What he's doing up there? He's a jackass!"
You can hear the audio for yourself here.
Read More

| TMZ (You Tube) via Just Jared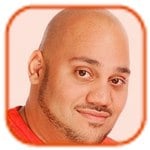 Posted by Andru Edwards Categories: Music, Television, Rants,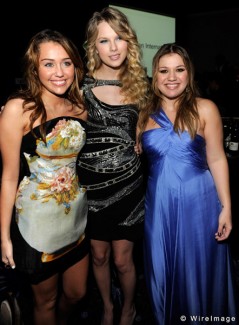 Kelly Clarkson has blasted Kanye West for being "a tactless a**hole."
The "My Life Would Suck Without You" singer is furious with the "Stronger" rapper for storming on stage at the VMAs on Sunday as Taylor Swift collected the Best Female Video prize for "You Belong To Me."
Kelly has questioned whether Kanye's childhood is to blame for his egotistical behavior:
"What happened to you as a child?? Did you not get hugged enough?? Something must have happened to make you this way and I think we're all just curious as to what would make a grown man go on national television and make a talented artist, let alone teenager, feel like s**t. I mean, I've seen you do some pretty sh**ty things, but you just keep amazing me with your tactless, a**hole ways. It's absolutely fascinating how much I don't like you. I like everyone. I even like my a**hole ex that cheated on me over you… which is pretty odd since I don't even personally know you. The best part of this evening is that you weren't even up for THIS award and yet you still have a problem with the outcome. Is winning a moon man that much of a life goal?? You can have mine if it will shut you up. Is it that important, really (sic)??"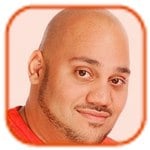 Posted by Andru Edwards Categories: Television, Drugs, Drunk, Parties, Rants,
Never one to let her manners get the best of her, Kelly Osbourne has slammed lazy British teenagers.
The Dancing With the Stars contestant feels frustrated by young girls who aspire to marry a rich soccer star or have a baby to get state funded accommodation.
"I find it easier being in America. The UK is a lot harder, people have this kick you while you are down mentality. It seems like some teenagers just want to get pregnant so they can get a bigger council house. It is not OK for girls to want to grow up to be a WAG [partner of soccer player]. I find that frustrating."
Kelly has also slammed people who live off their famous parents and spend their lives partying. The 24-year-old star, who has been in rehab four times for prescription drug dependence, explained, "A lot of celebrity kids don't do that much with their lives. You are in a position where you are so lucky—you can do whatever you want. A lot of them waste their lives going to parties and being mean to other people."
That doesn't sound hypocritical at all, Kelly.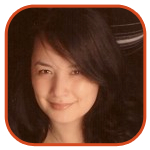 Posted by Veronica Santiago Categories: Music, Rants,
If you can't do something right—you're more than welcome to try, try again. That doesn't necessarily mean anyone will care.
Realizing he failed with his first attempt, Kanye West has written a new apology to Taylor Swift. This latest note has now replaced the one that was taken off his website.
He was even nice enough to do away with the Caps Lock this time.
Click to continue reading Kanye West Offers New Apology to Taylor Swift
Read More

| TMZ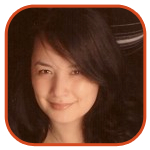 Posted by Veronica Santiago Categories: Music, Rants,
UPDATE: You can read Kanye's newest apology here.
How is it possible that a 19-year-old girl has more maturity than a 32-year-old man?
Even though she would have been forgiven for any choice words she could use have used, Taylor Swift decided not to go there last night. When questioned by reporters about Kanye West's rude behavior at the 2009 MTV Video Music Awards, the country singer simply opted to take the high road.
"I was standing onstage and I was really excited because I had just won an award and then I was really excited because Kanye West was on the stage," Swift told E! News. "And then, um, I wasn't so excited anymore after that."
Click to continue reading Taylor Swift Responds to Kanye West's VMAs Outburst
Read More

| E! Online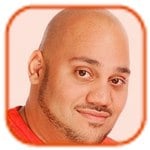 Posted by Andru Edwards Categories: Music, Rants,
Determined to never let her fans down, Mariah Carey took to the stage soaked in wee after her dog urinated on her.
The 40-year-old singer was devastated when Jack Russell terrier Cha Cha had an accident as she was getting ready to perform.
Mariah wrote on her Twitter page, "OK so Cha Cha just peed on the floor in my dressing room and then decided to jump on top of me as I am doing my make-up. 'Real classy' here. It is believed Mariah was practicing for her upcoming shows when the toilet trouble occurred.
The "Obsessed" singer's husband Nick Cannon gave her the mutt to celebrate their one-year wedding anniversary in May.
Mariah is not the first celebrity to suffer the embarrassment of an animal urinating on her. Katy Perry was mortified when a monkey relieved itself on her during a magazine shoot: "Jeremy Scott is one of my all time favorites, and he shot the pictures while I got to prance around in his creations. I had a chimp on set with me that day. Fun fact, she peed all over me, I had to take a shower in the middle of shooting."
(FYI - You can also follow VIP Breakdown on Twitter.)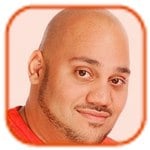 Posted by Andru Edwards Categories: Music, Charity, Kind Acts, Rants,
Leona Lewis wishes she could "just sing" and forget about red carpets and promotional tours.
The "Happy" singer sometimes dreams about throwing away her celebrity lifestyle for a more normal existence, but will put up with almost anything if it will "help people."
"I definitely have moments when I come home and shut the door and think that all I want to do is sing. But then I think, wait a minute—how are people going to hear my music? The bottom line is that if I can inspire, create awareness and help someone or an animal in any way, then it's all been worth it."
Click to continue reading Unhappy Singer Leona Lewis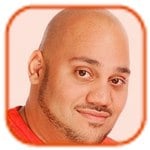 Posted by Andru Edwards Categories: Music, Break-ups, Divorce, Rants,
A lost interview reveals that John Lennon told Paul McCartney he wanted "a divorce" months before The Beatles split.
The dialogue between with the guitarist and singer reveals that he told his co-songwriter of his intentions to split the band in September 1969, before the release of their last album Let It Be.
Until now, it has widely been thought that Paul was responsible for the group—which also featured Ringo Starr and George Harrison—splitting, when he quit the band in April 1970. In the taped interview, John said that he told Paul when they fell out at a record company meeting.
Click to continue reading John Lennon Wanted Out Before McCartney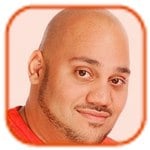 Posted by Andru Edwards Categories: Movies, Rants,
Loving mother and sister Maggie Gyllenhaal "feels sorry" for her brother.
The Dark Knight actress is saddened her younger sibling Jake Gyllenhaal is constantly followed by paparazzi and admits that his celebrity lifestyle has changed him as a person.
"Of course, everybody does change as they grow up, but I think it's really hard for anybody who has to figure out a way to manage it. Like in Los Angeles, I don't always know where to avoid going—sometimes you just walk right into a paparazzi nest. I get so angry, really upset. They chase him in their car and it's just different for him. More than anything I feel sorry for him that he has to deal with that."
Maggie, 31, and her family—actor husband Peter Sarsgaard and their two-year-old daughter Ramona—split their time between America and Britain to avoid the intrusion into their private lives.
She explained to Britain's Marie Claire: "When Ramona was born, it was bad. We were living in the West Village in New York, where all the paparazzi are, and it got frenzied. They never bother us in London. We were at Wimbledon, walking around with sausages and champagne, and we thought, 'We are so lucky we can do that—I don't want to give it up.'"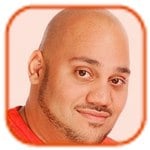 Posted by Andru Edwards Categories: Music, Dating, Rants,
T-shirt avoider Mark Ronson has the spirit of an 80-year-old man.
The 34-year-old music producer rented a Cadillac car when he first passed his driving test, but admits that his choice of vehicle could have been more daring.
"When I got my license I leased a Cadillac, because my inner driving spirit is that of an 80-year-old man. You always see old people in America driving them really slowly because they're so uncomfortable. It's like being in a hovercraft."
Mark also revealed he is scared of performing live because he fears people will shout expletives at him if he messes up: "All I expect is for someone to yell out, 'You're a f***ing w****r!' You do have that fear, it comes from the same place that makes me shake uncontrollably before I go on stage. I think it's partly nerves, but it's partly what keeps you on your toes."
Although Mark has dated a string of beautiful women, including British model Daisy Lowe, he doubts his ability to seduce females that he finds attractive.
He told Esquire: "I've never been the kind of person out on the prowl bedding different girls every night. I went through a two-week phase, but it was really awful. The "man about town" thing is so cliched—I'd hate to think that I was subscribing to any idea of what someone in my position should be like. There's also the slight problem that the type of girl I go for would be way less likely to like me because I'm Mark Ronson. They'd much rather be talking to a Klaxon in the corner."
© Gear Live Media, LLC. 2007 – User-posted content, unless source is quoted, is licensed under a Creative Commons Public Domain License. Gear Live graphics, logos, designs, page headers, button icons, videos, articles, blogs, forums, scripts and other service names are the trademarks of Gear Live Inc.